Archive for 'Weddings'
Julie+Alvaro are a French-Spanish couple from Barcelona. After hearing about their story, I understood that Formentera was not a random wedding destination for them. This island is part of their history and their heart. They met and spent summers together as kids/teenagers, and several years later, they reconnected in Barcelona. They keep returning to Formentera regularly, so that's where they decided to have get married in an intimate, simple, meaningful celebration.
Now, let me tell you a little bit more about their special place… Formentera is Ibiza's little sister, without the touristy resorts and giant parties. The tiny, quiet island started attracting artists and hippies in the 60's and 70's. Amazingly, it has kept a bohemian vibe and remains unspoiled, secluded and strictly environment-friendly. Only 3 villages over 12 miles, very few paved roads, no airport. I stayed in a house lost in the middle of pine trees and cactuses, with no internet connection, no cell phone reception and limited water supply… No better way to get immersed in nature and feel inspired by the island's myriad of colors, textures and scents.
Julie & Alvaro wanted photographs that captured not just their wedding, but also the essence of Formentera – so it was an honor that they welcomed me onto their island to be a part of their special day.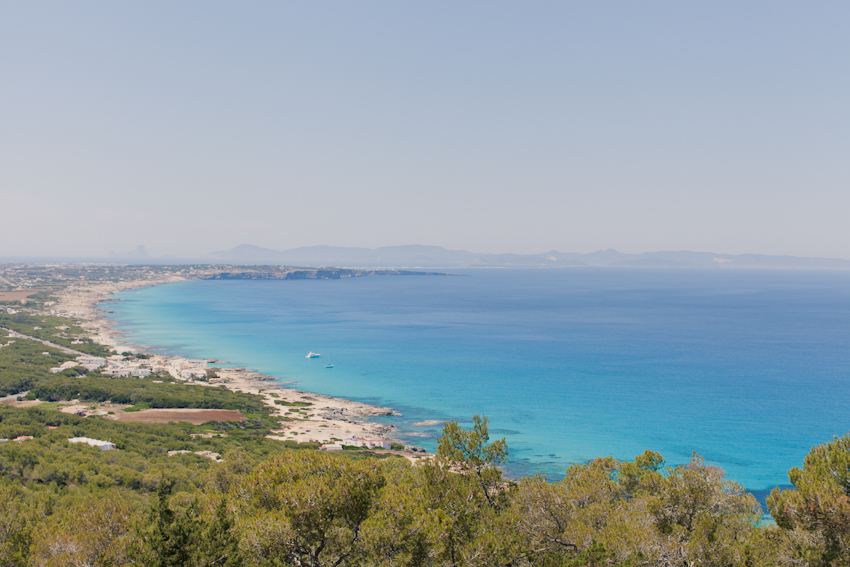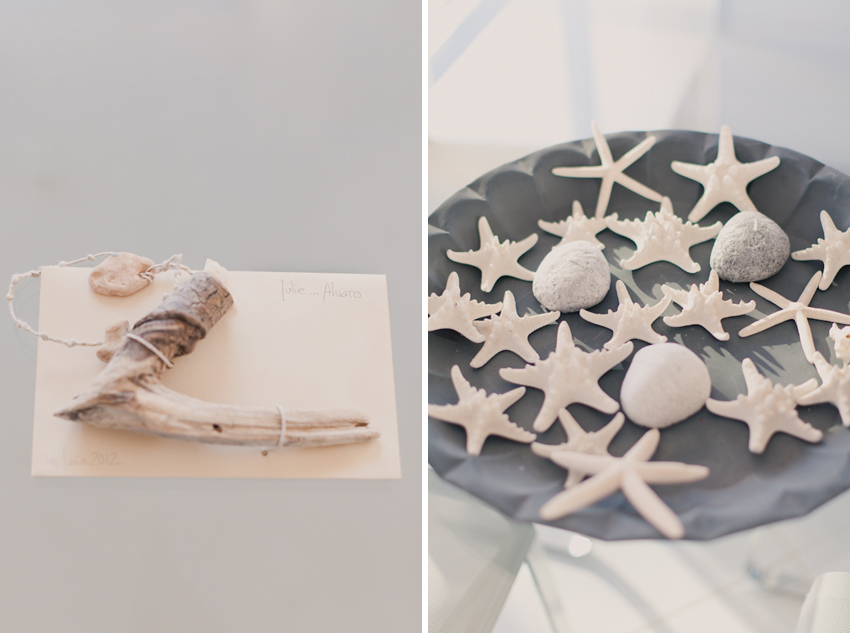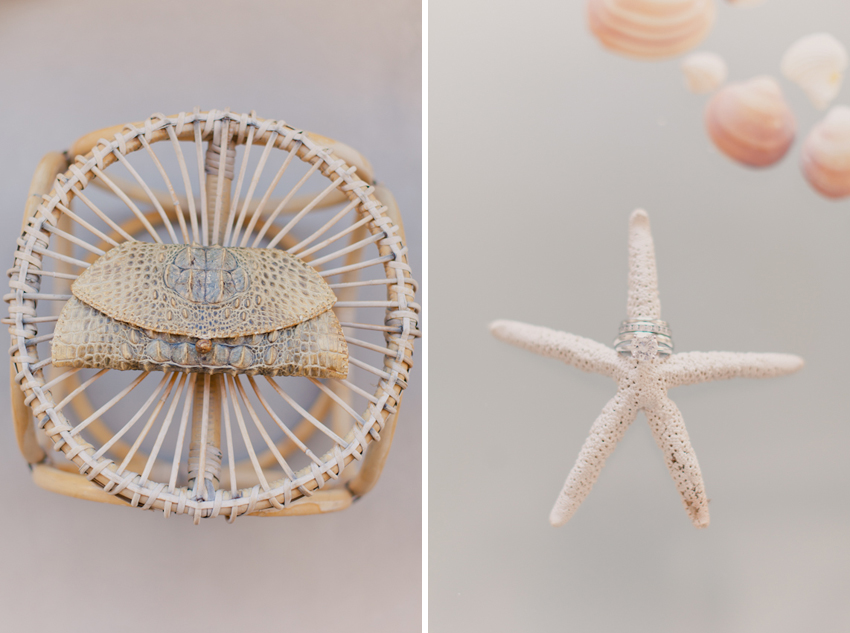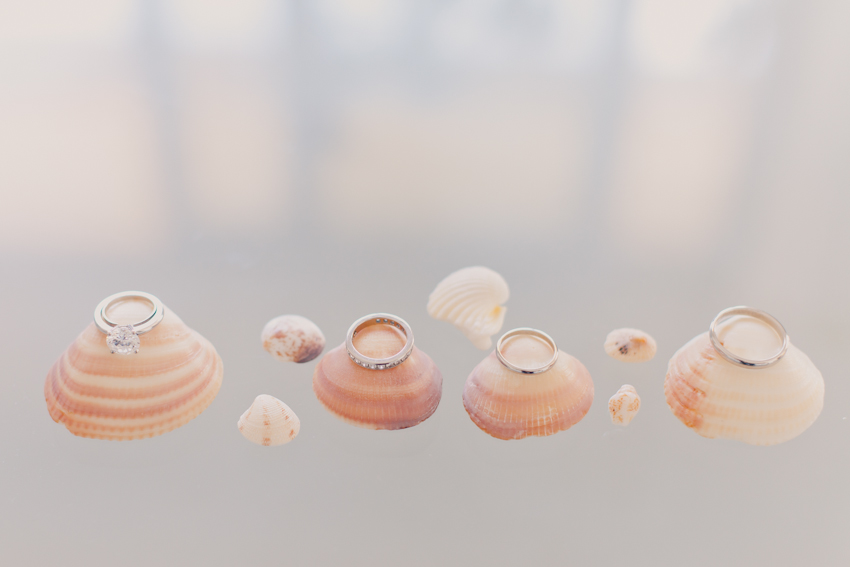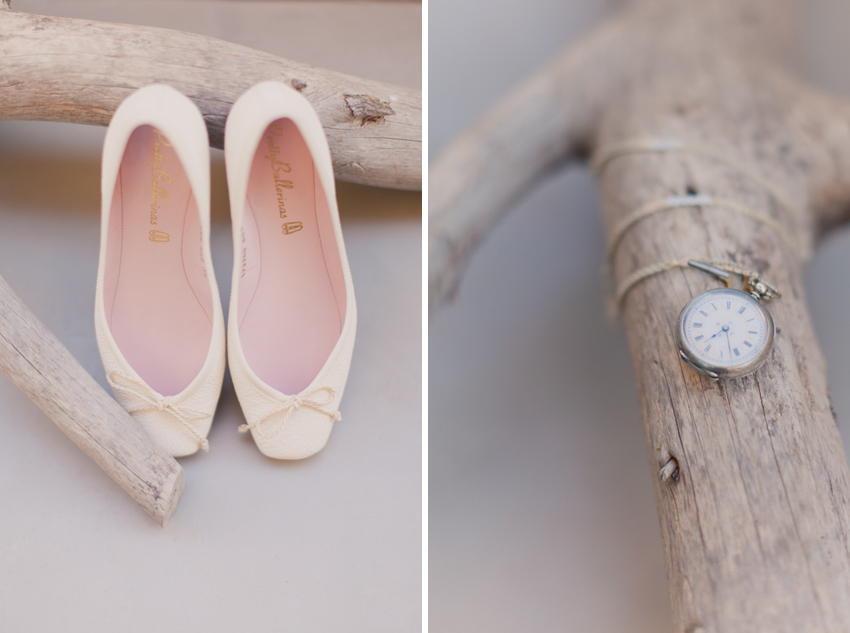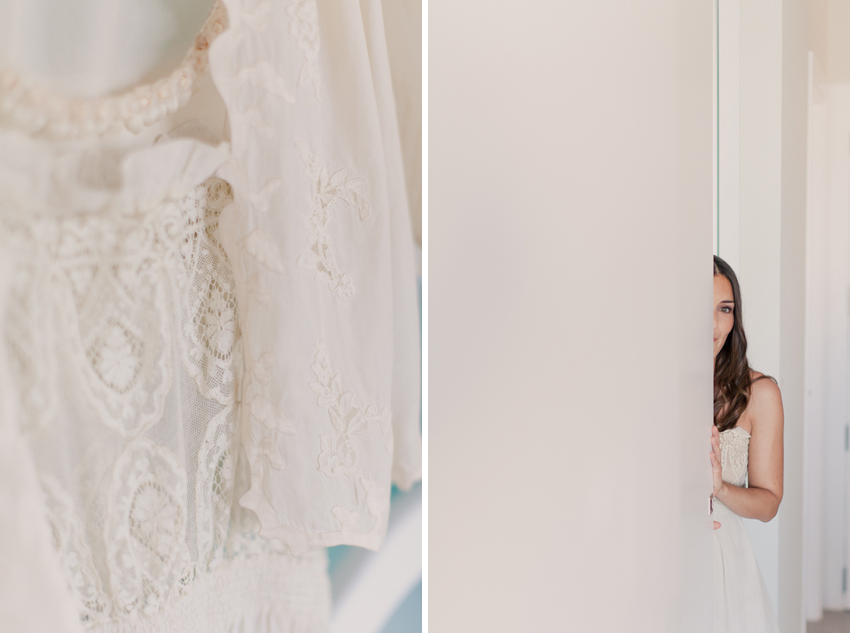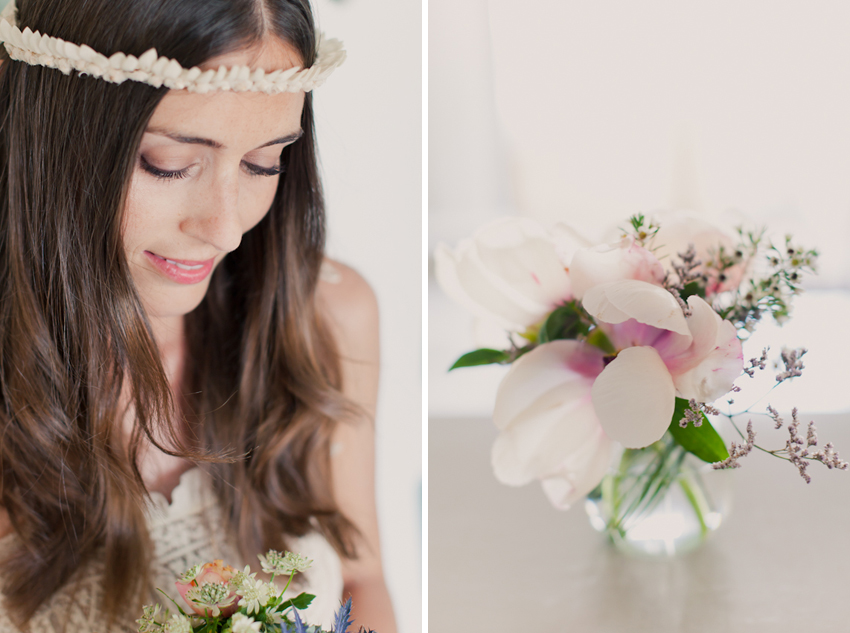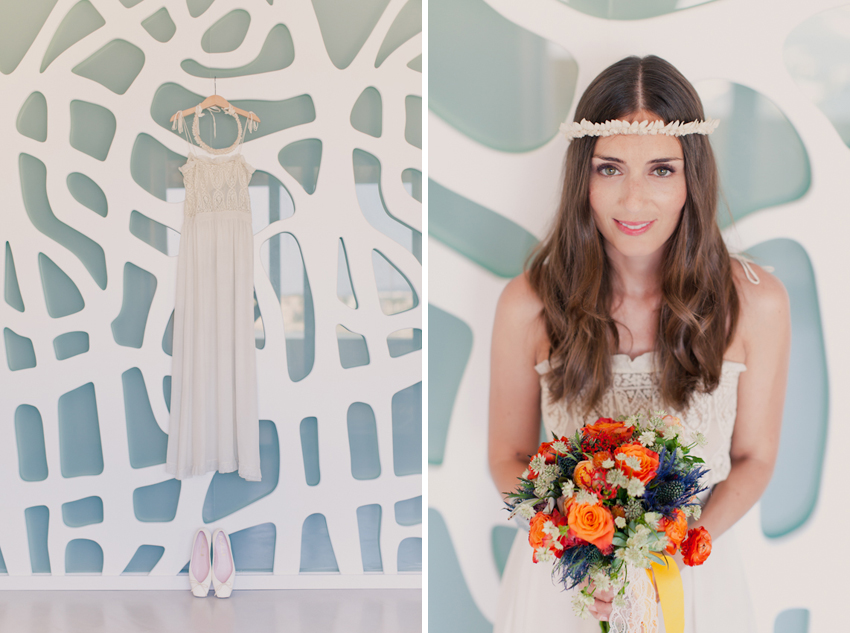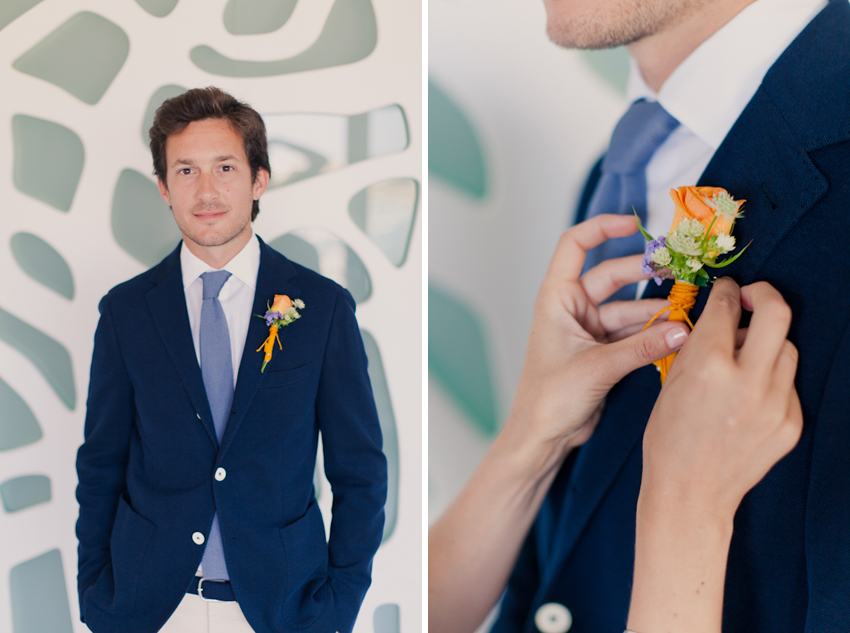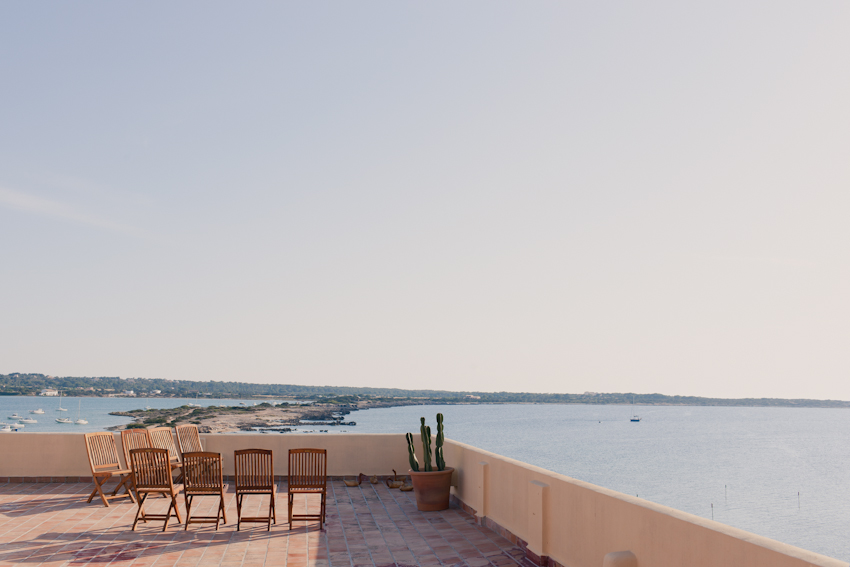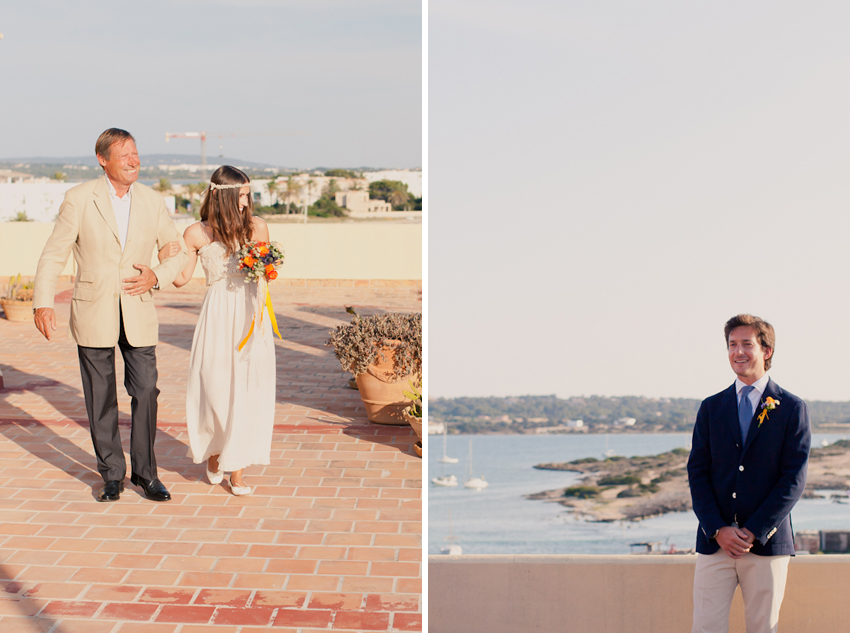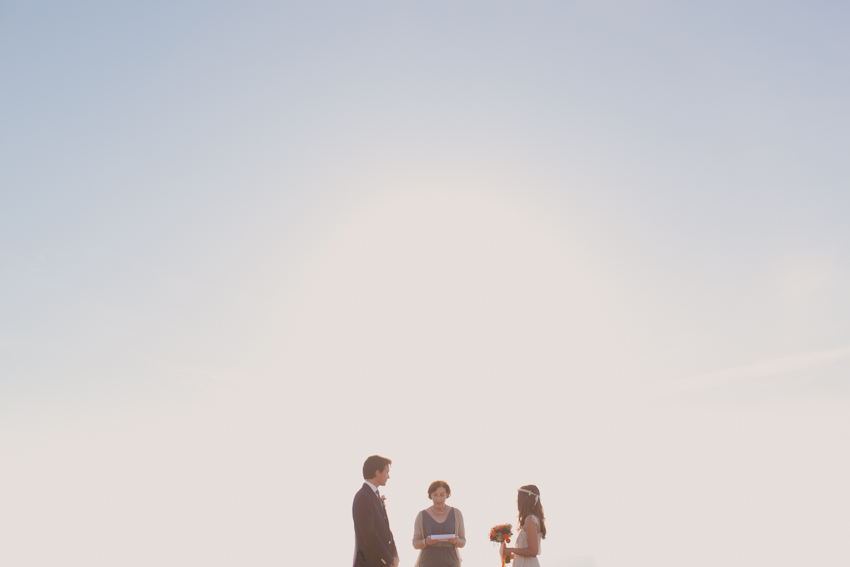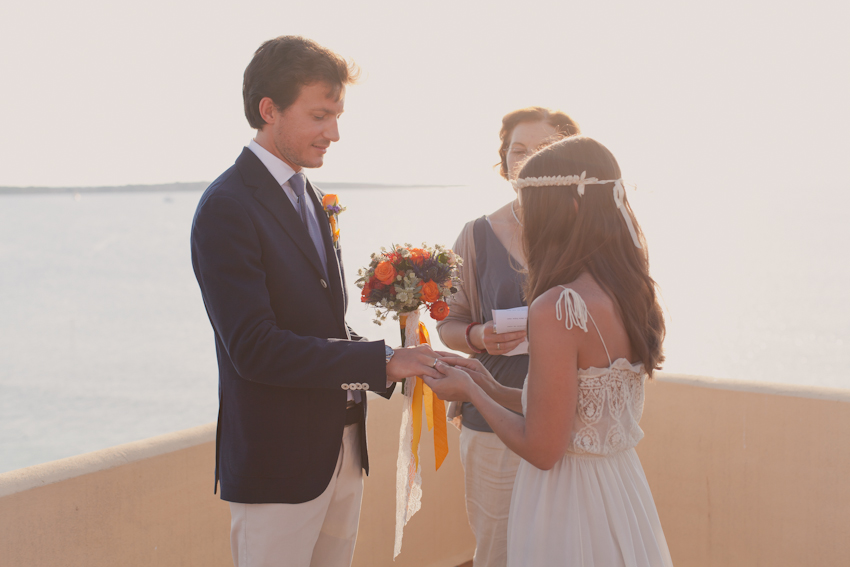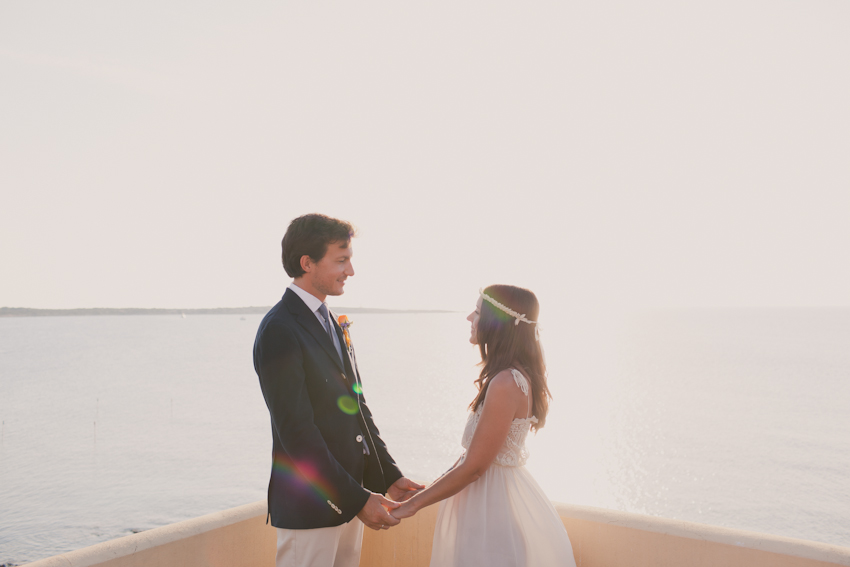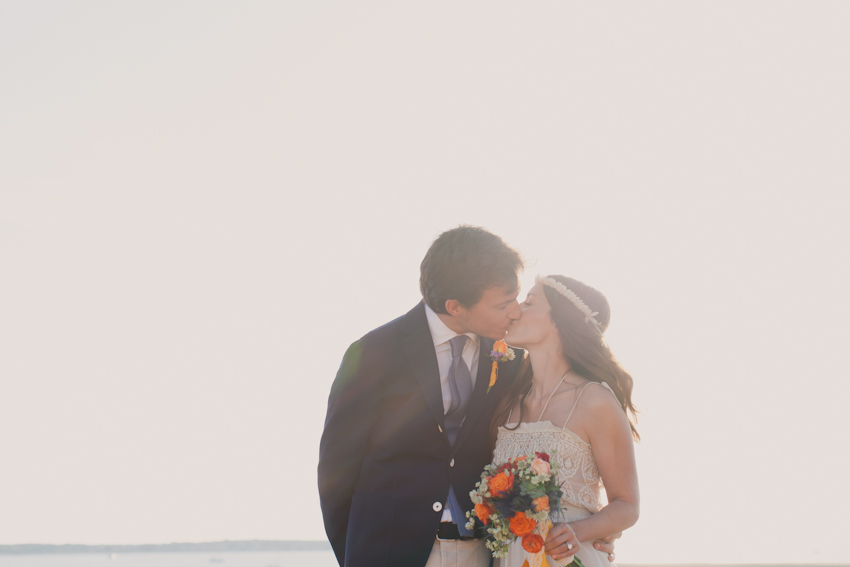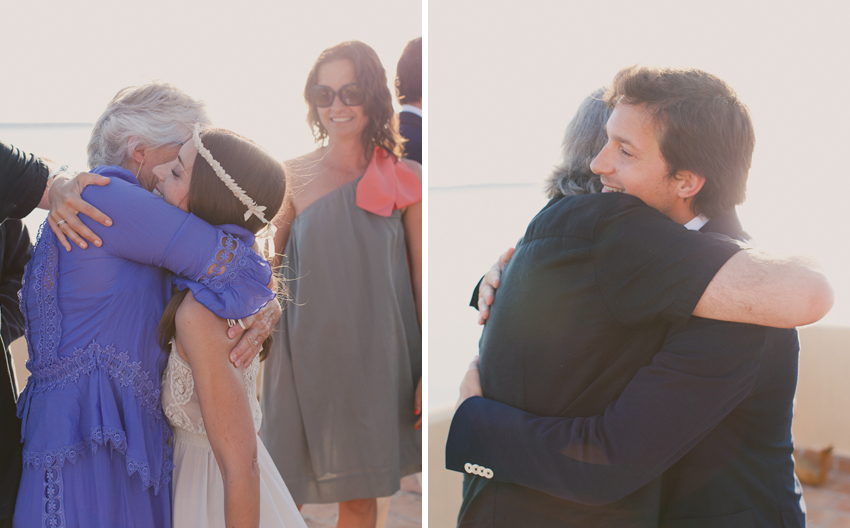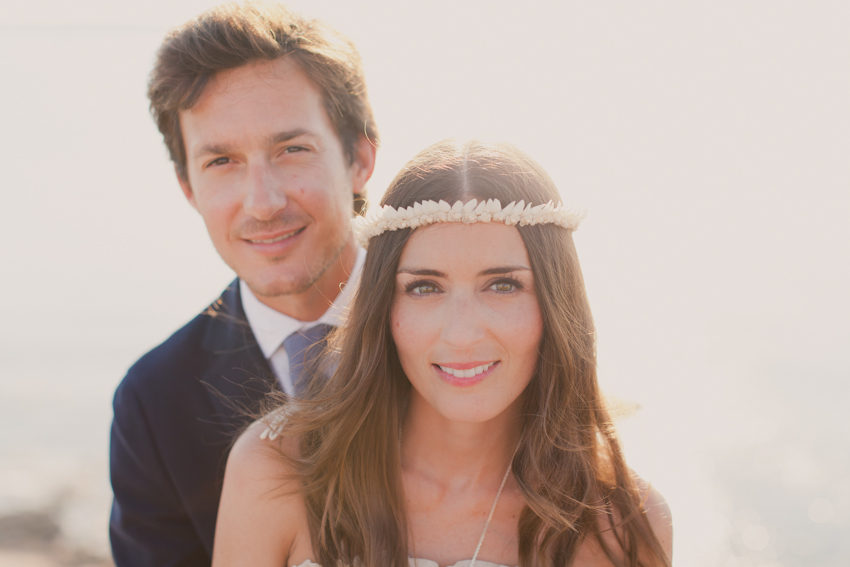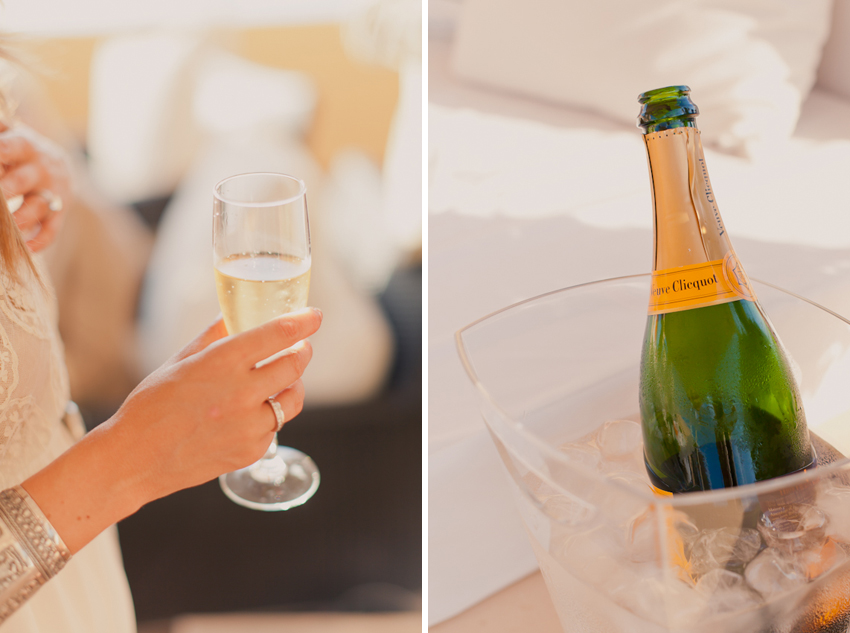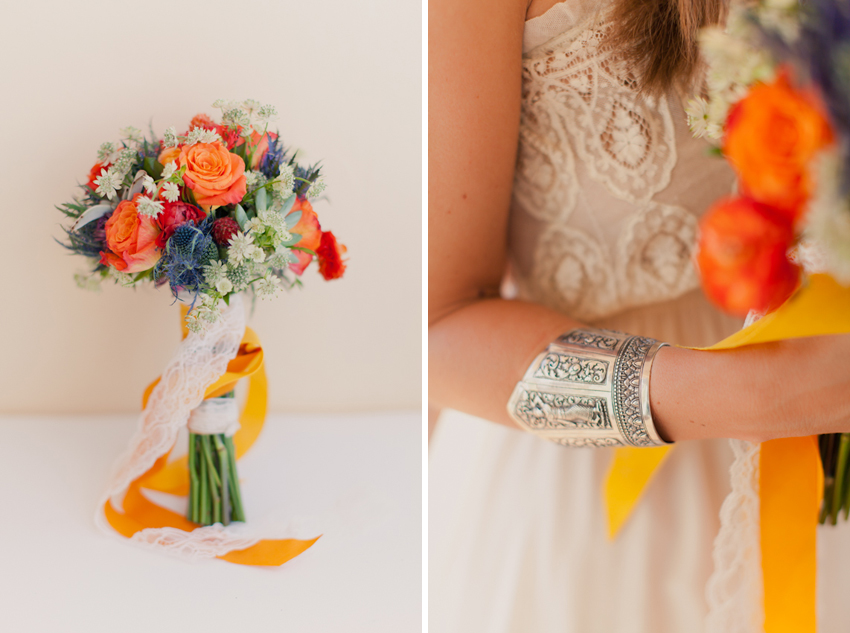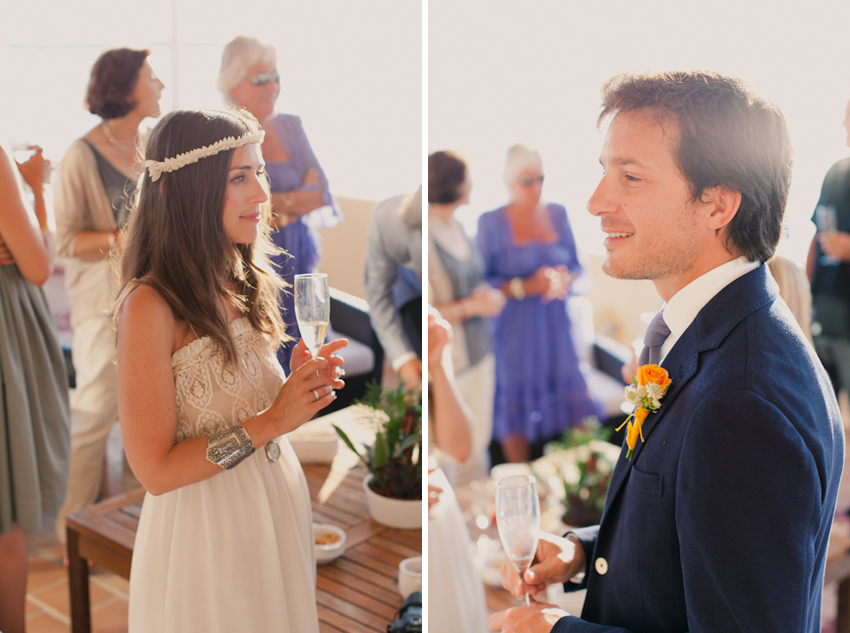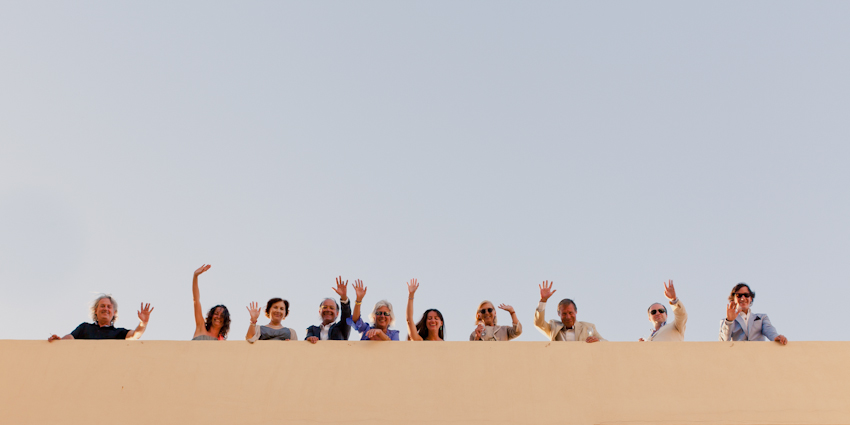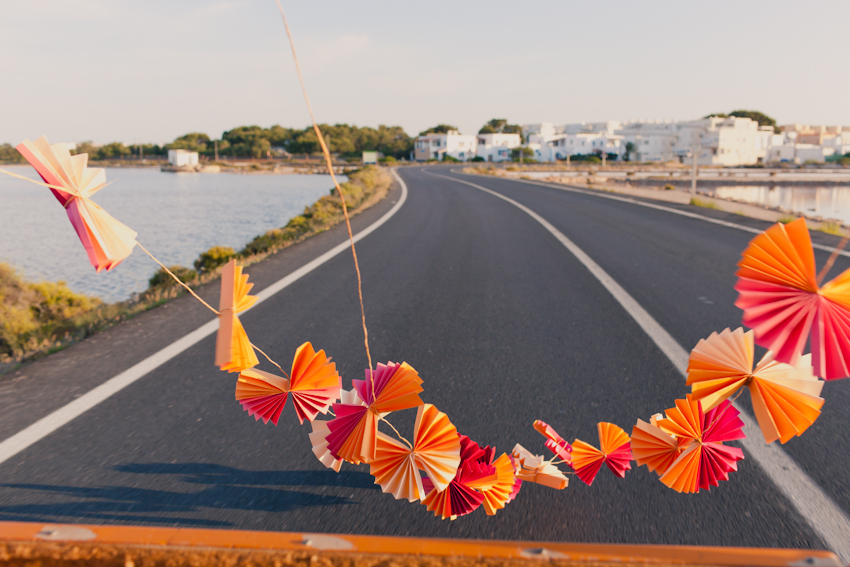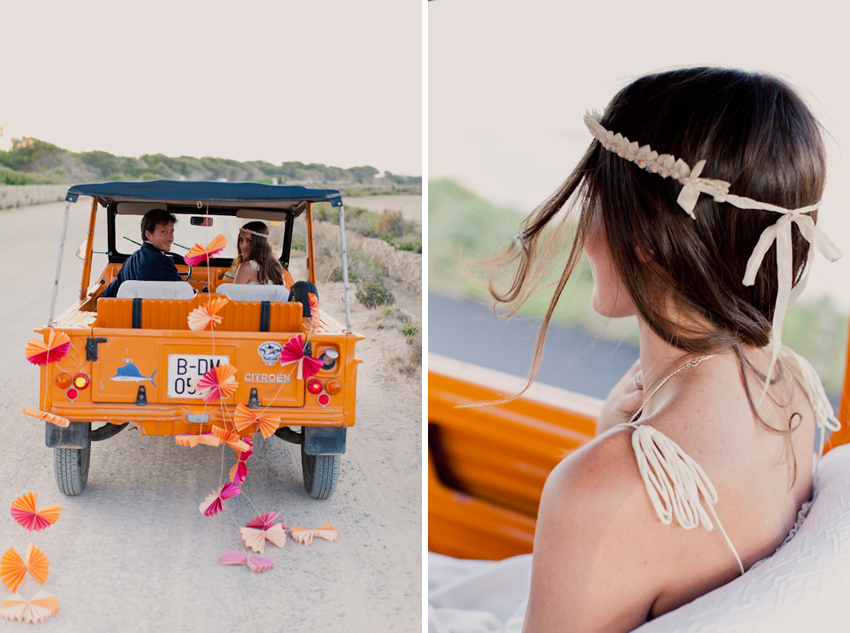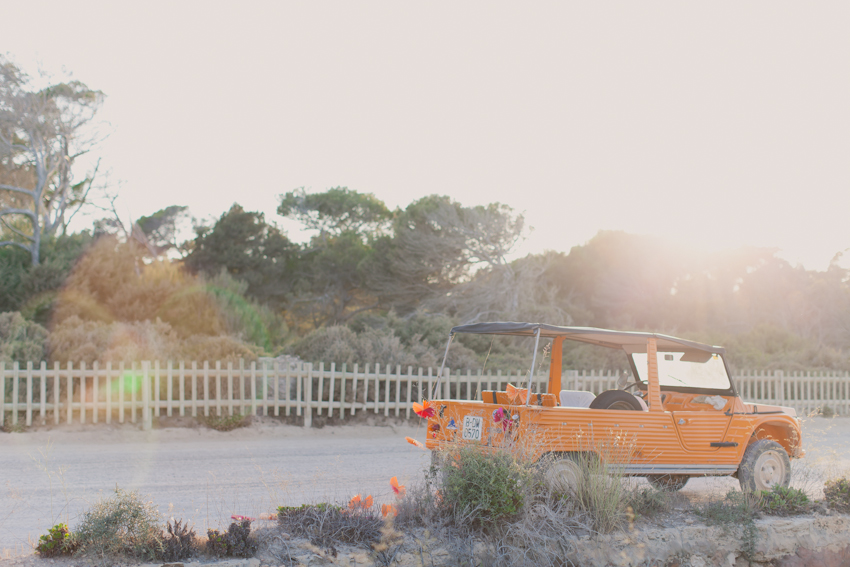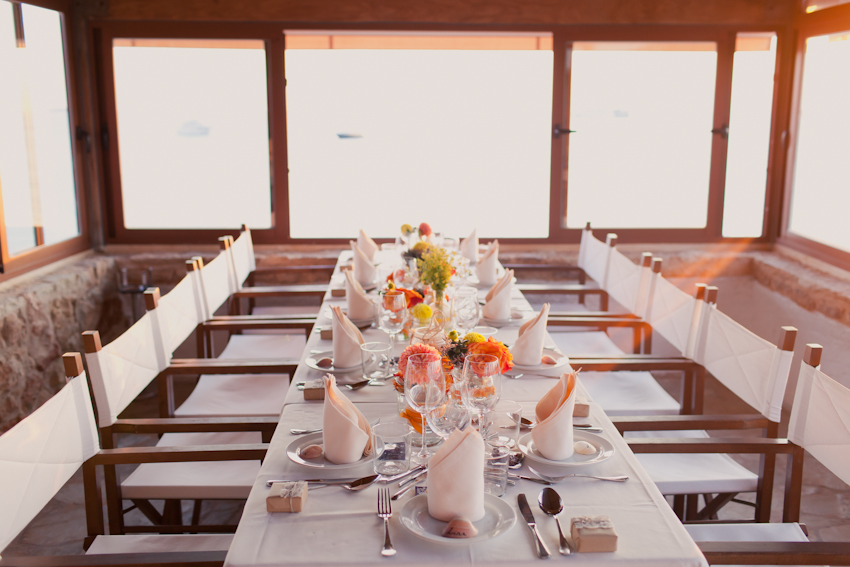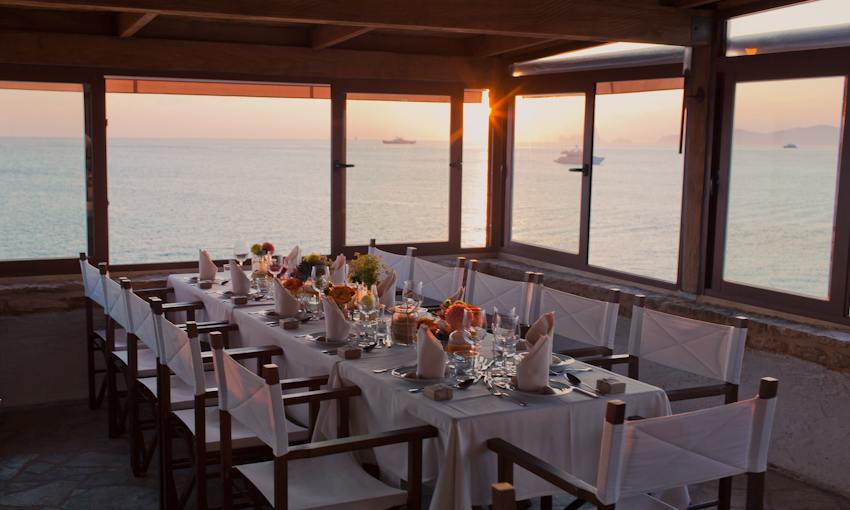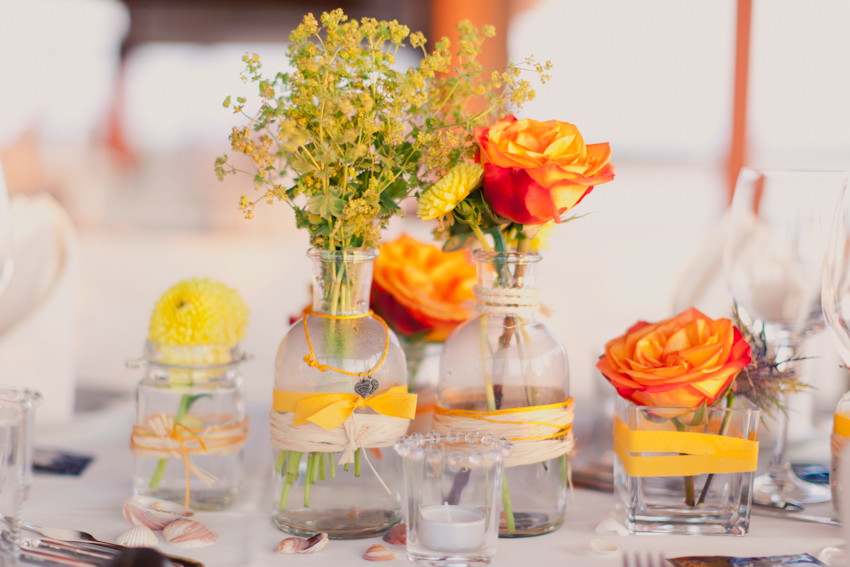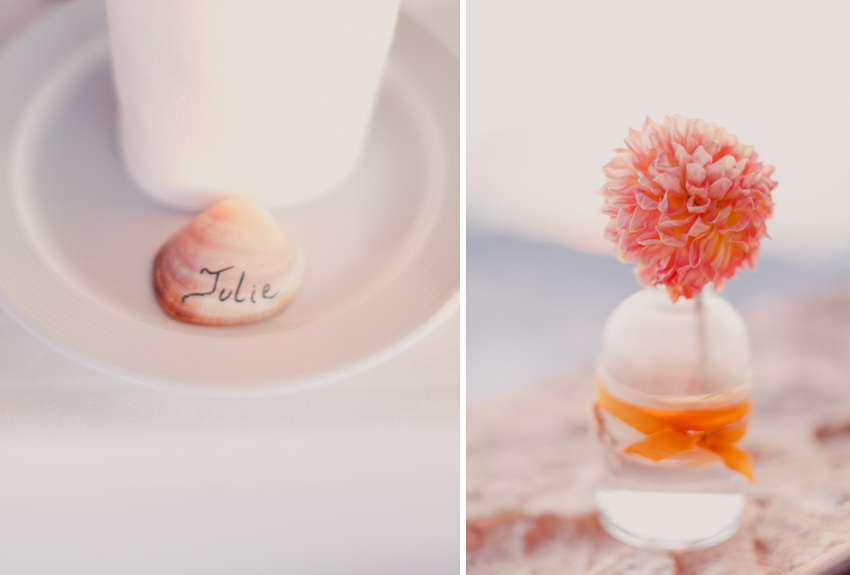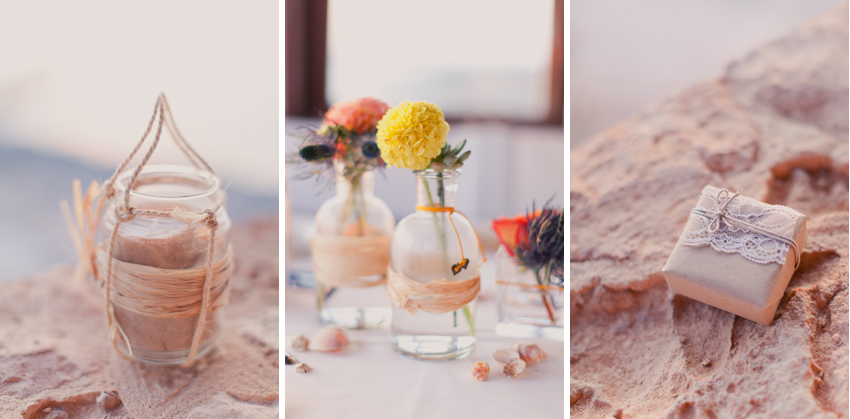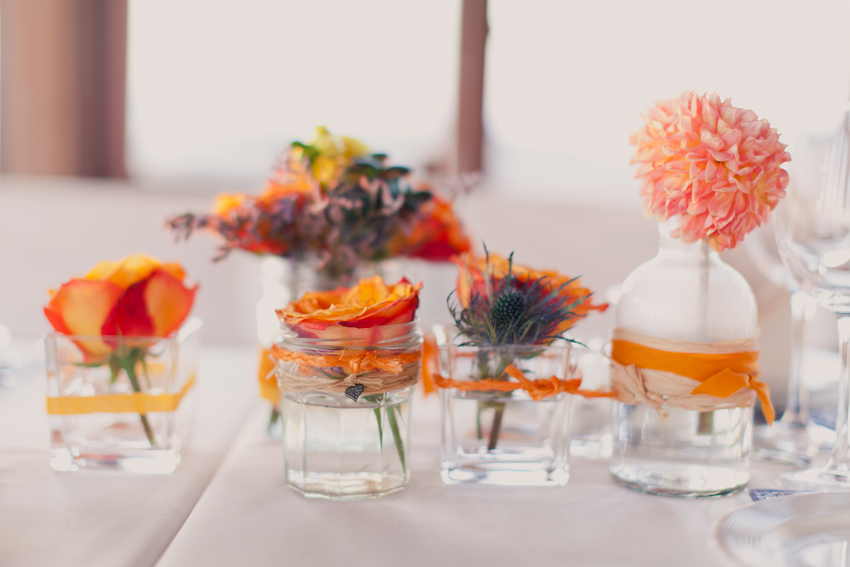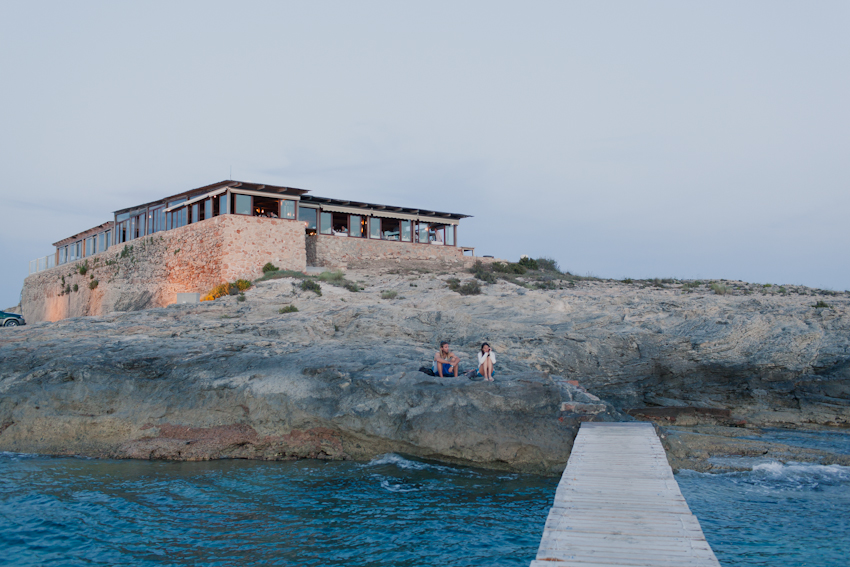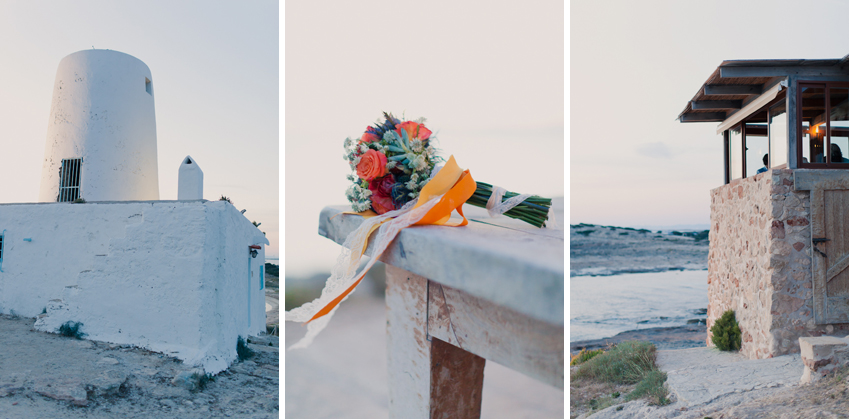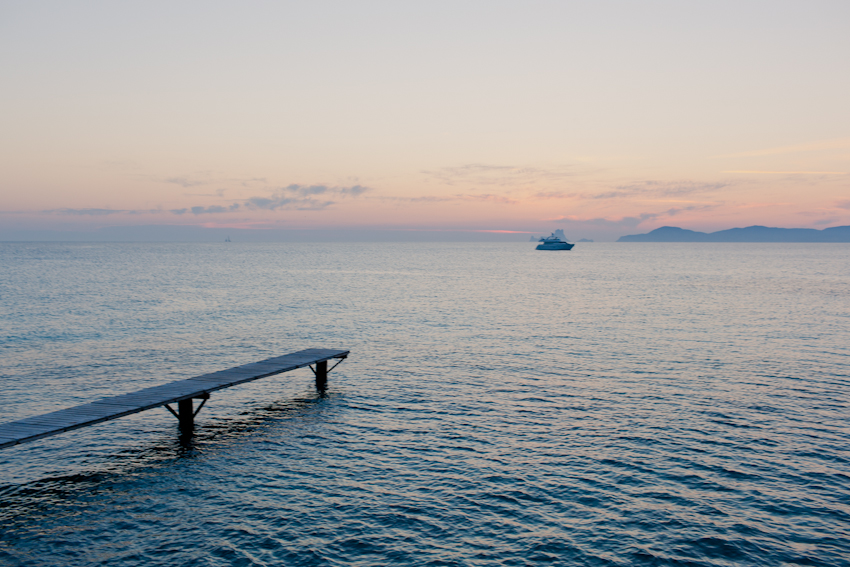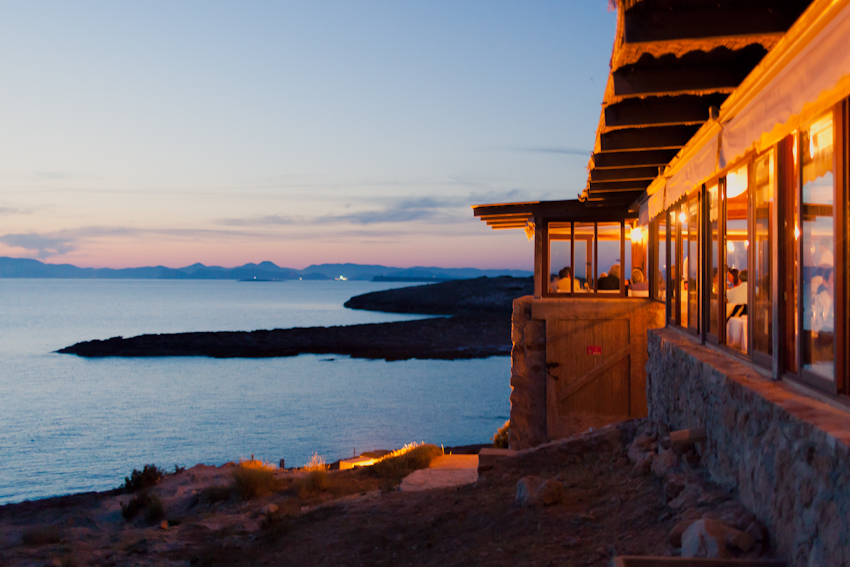 Some portraits we shot in various locations around the island. Hopefully these give you a feel of Formentera.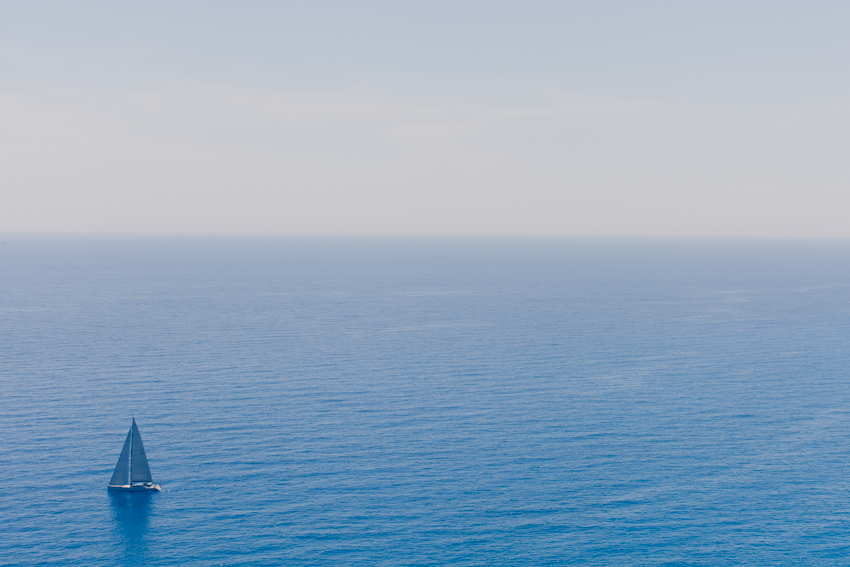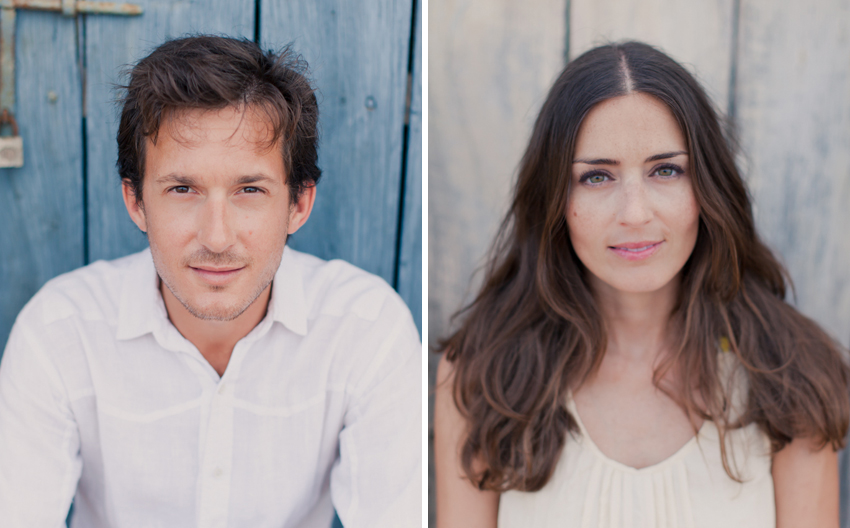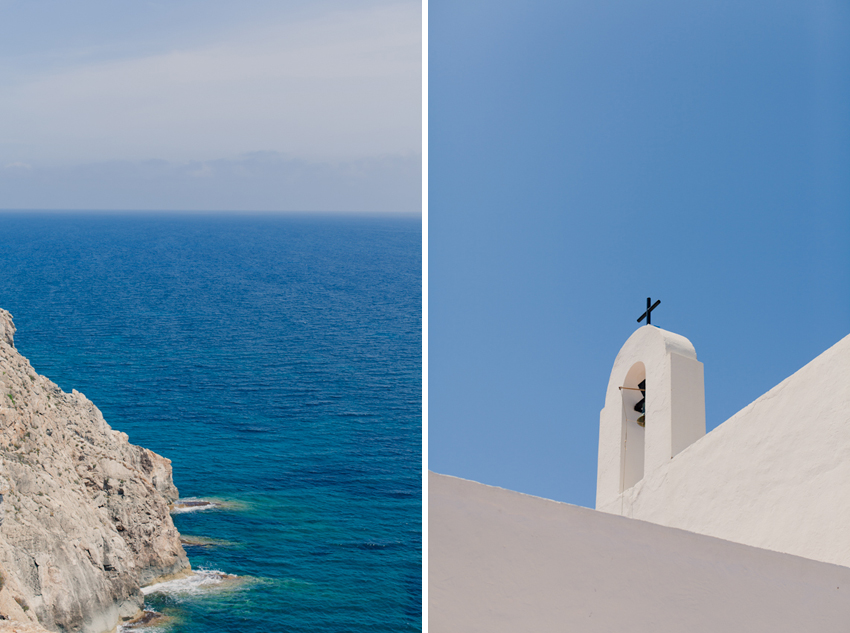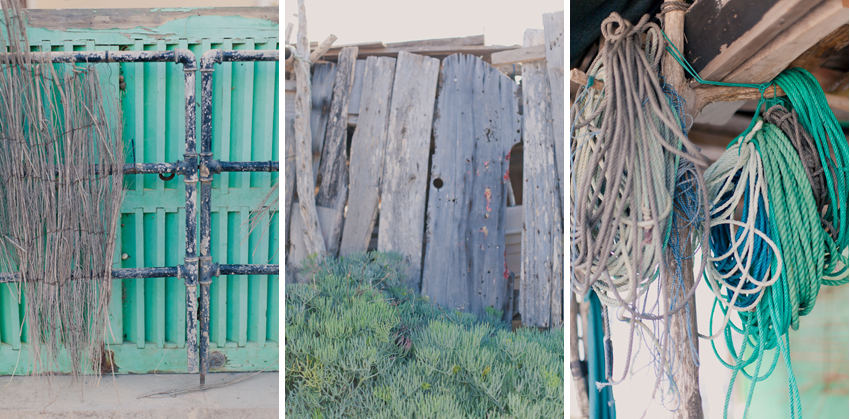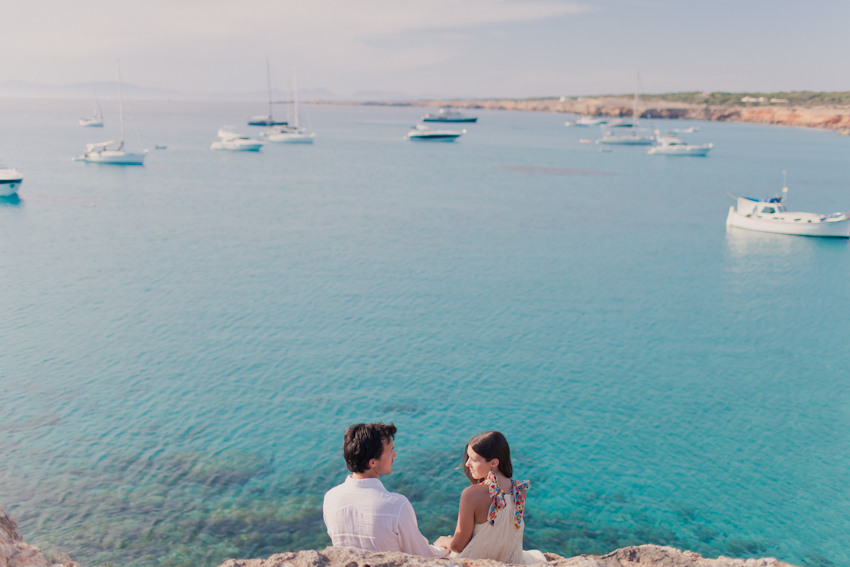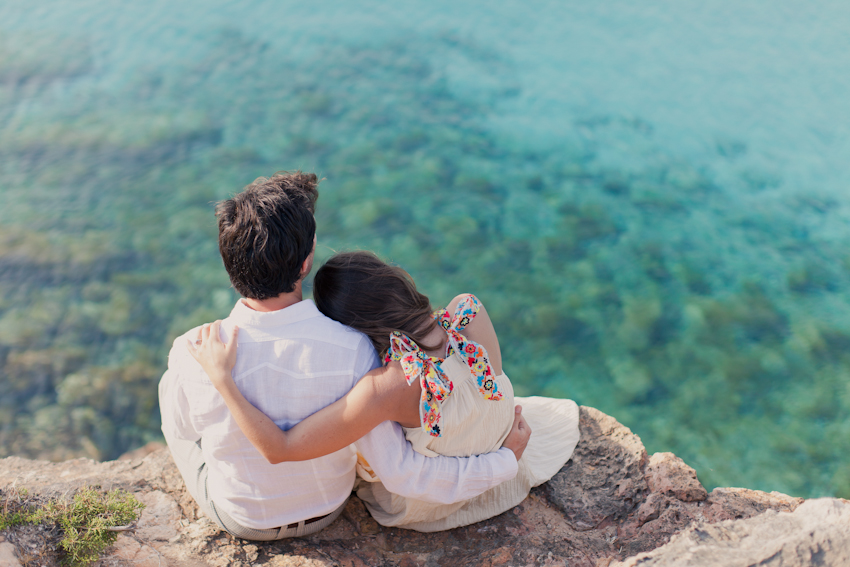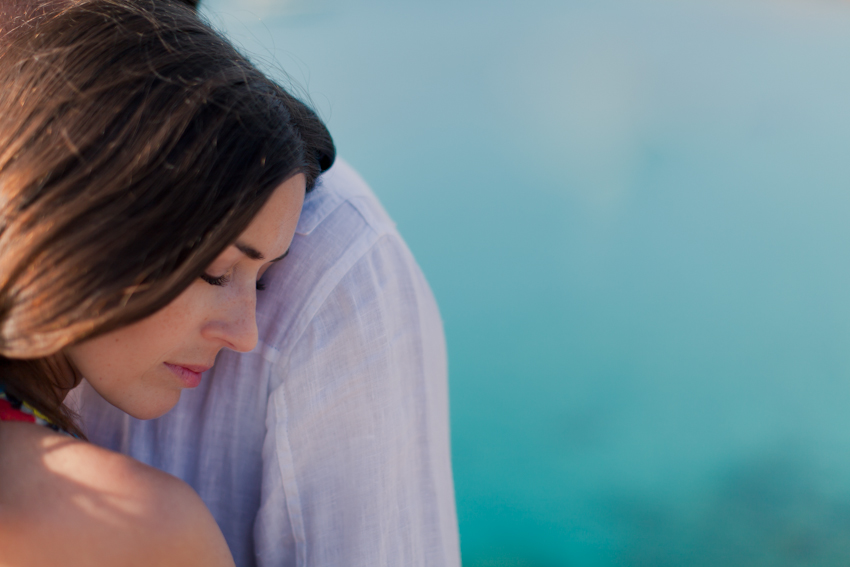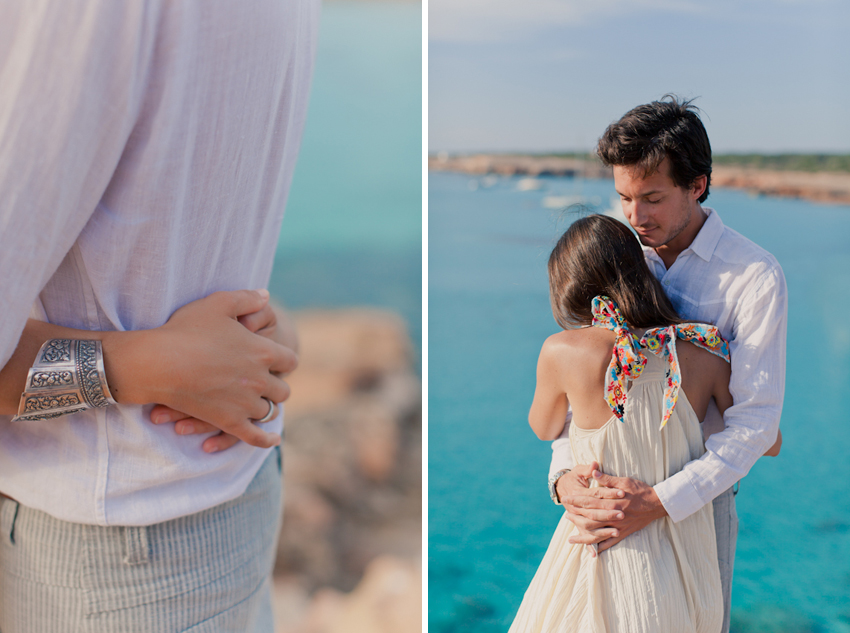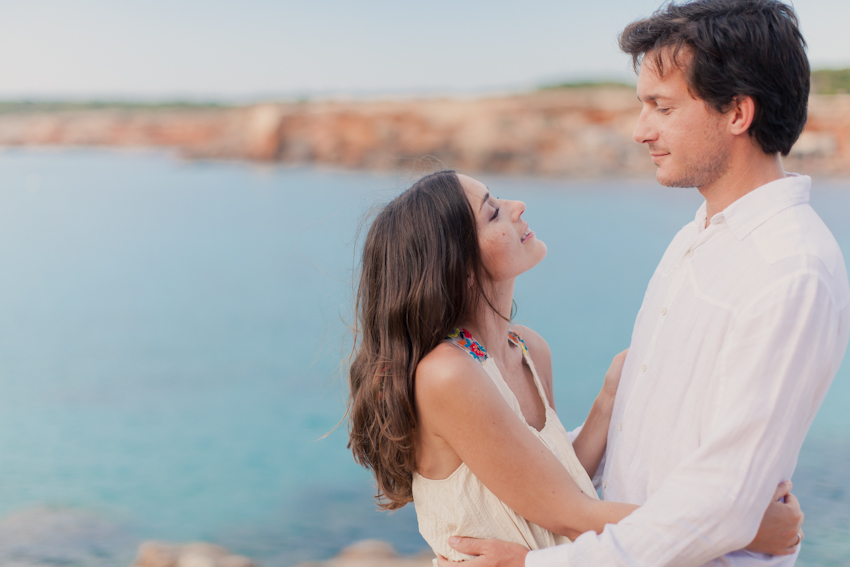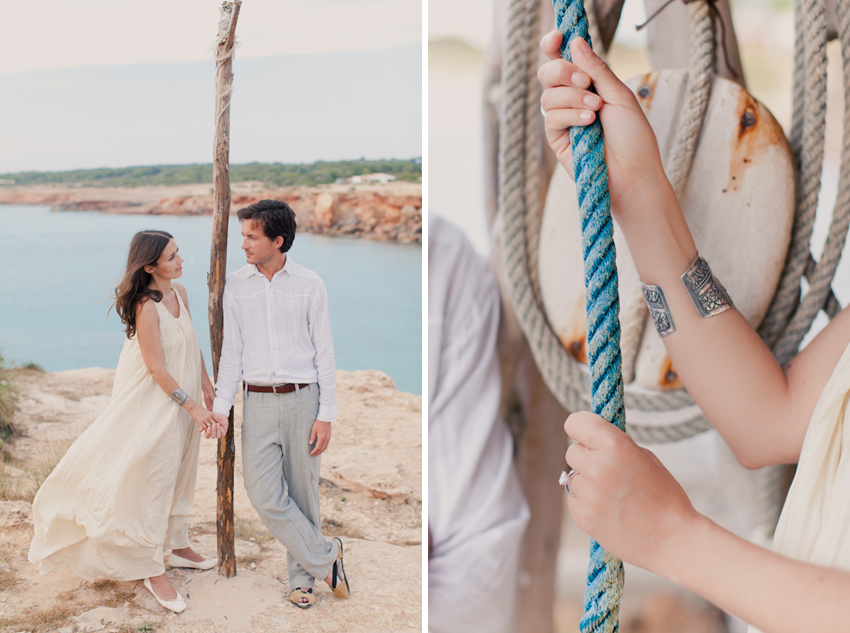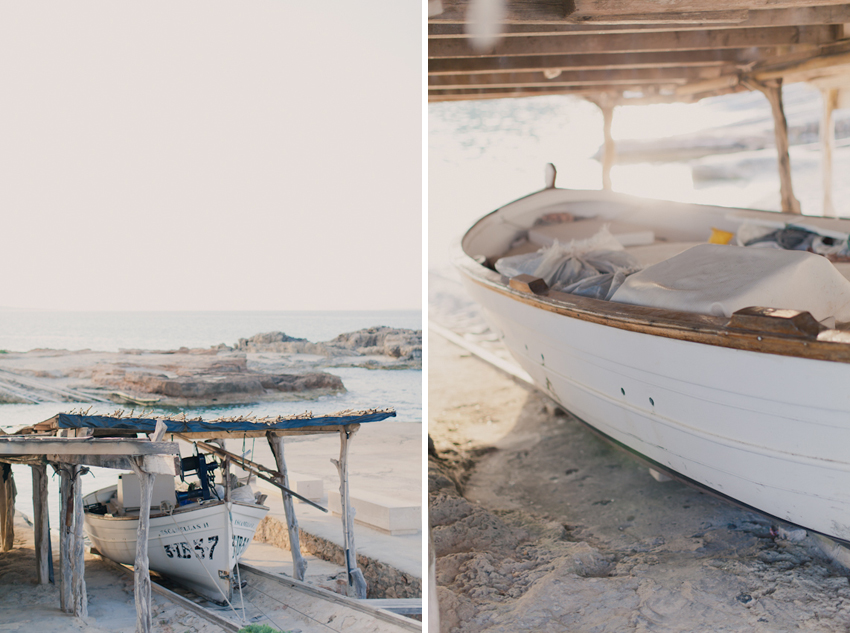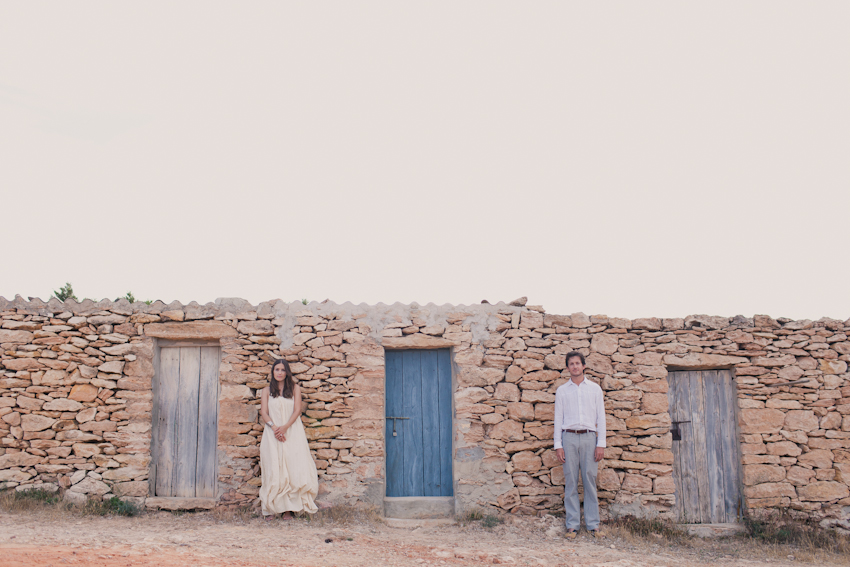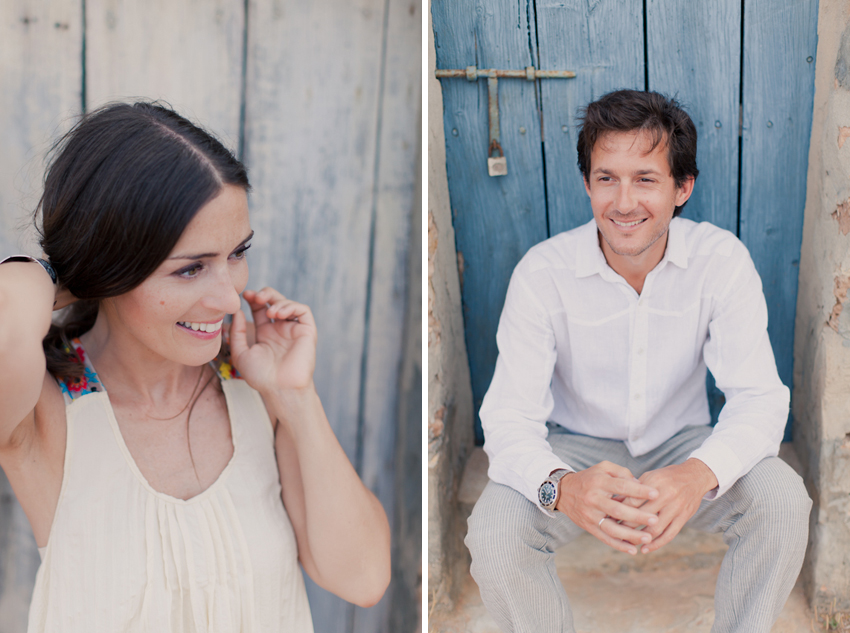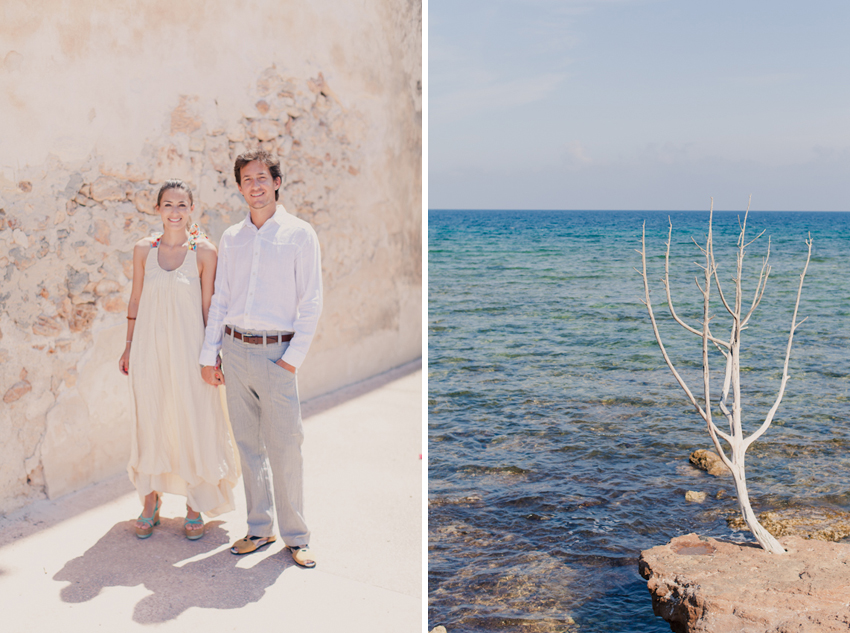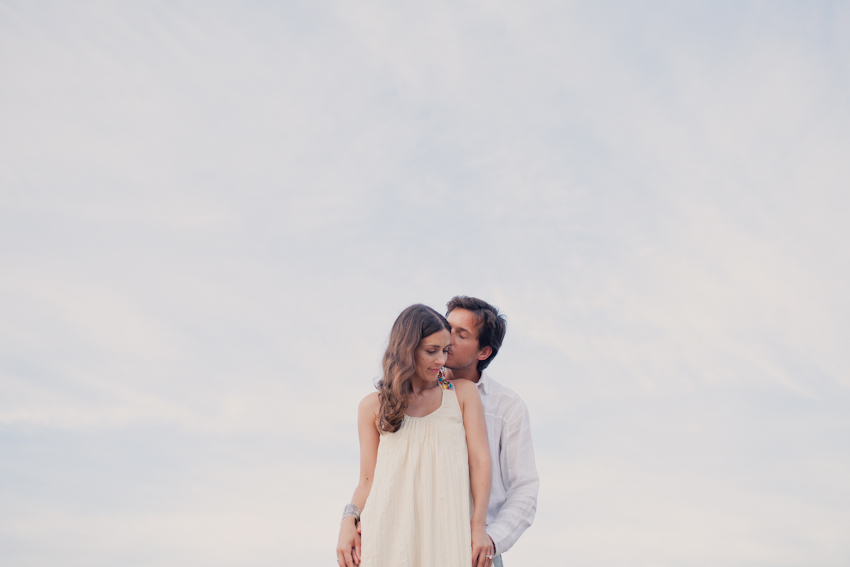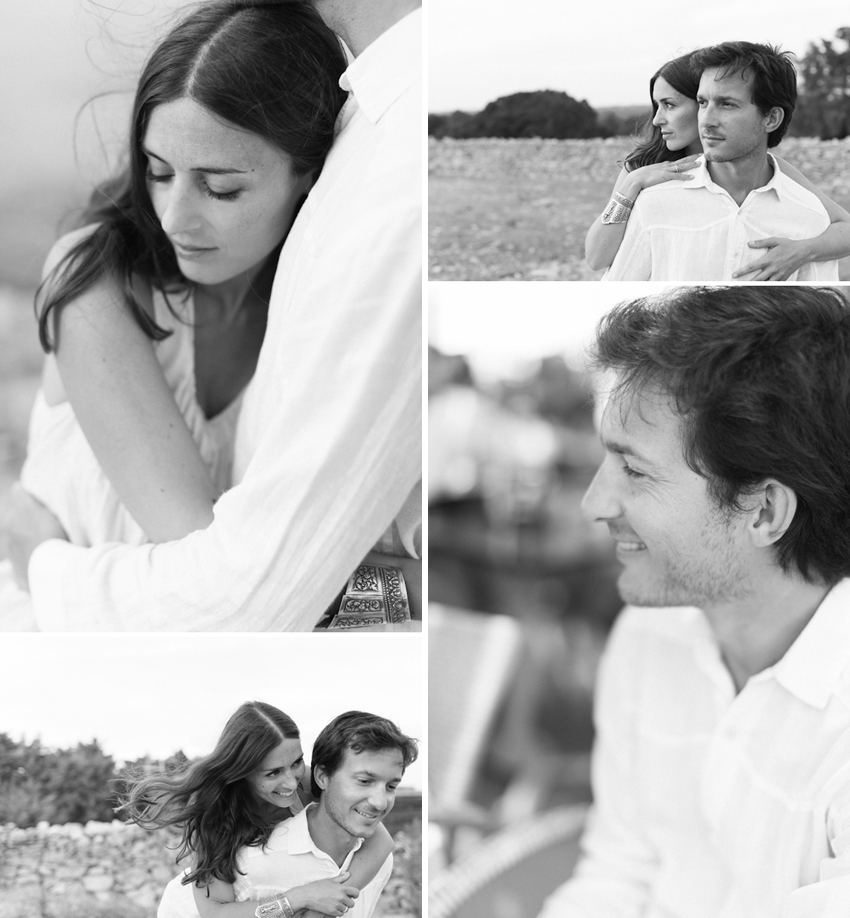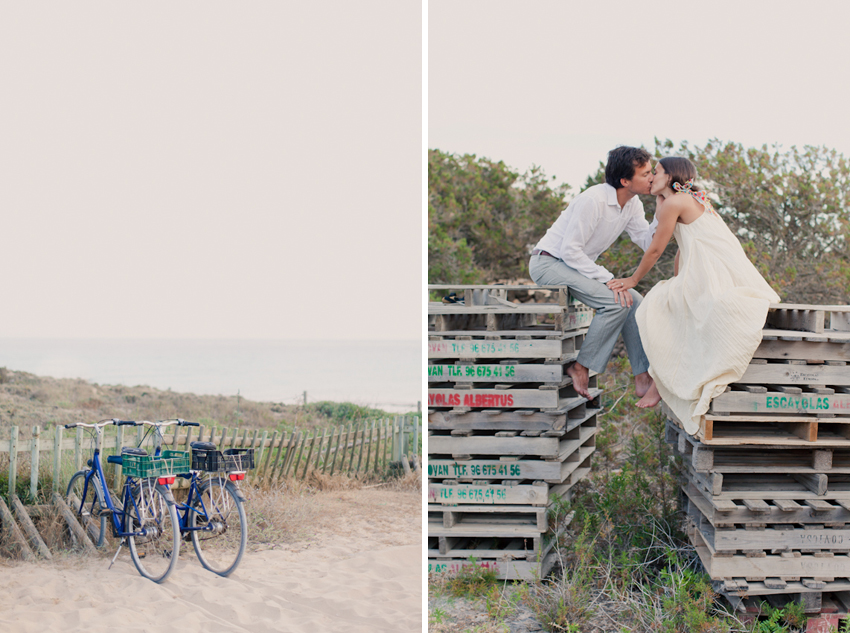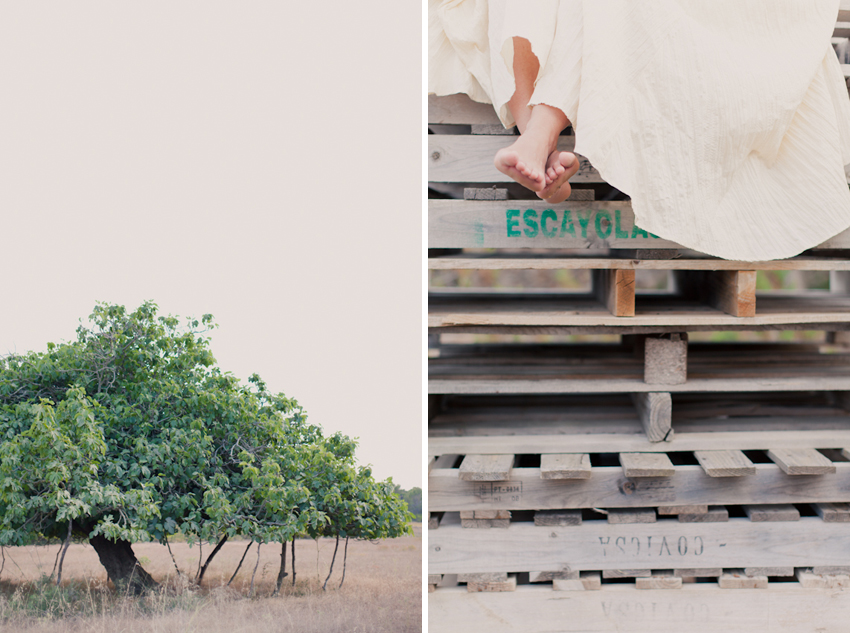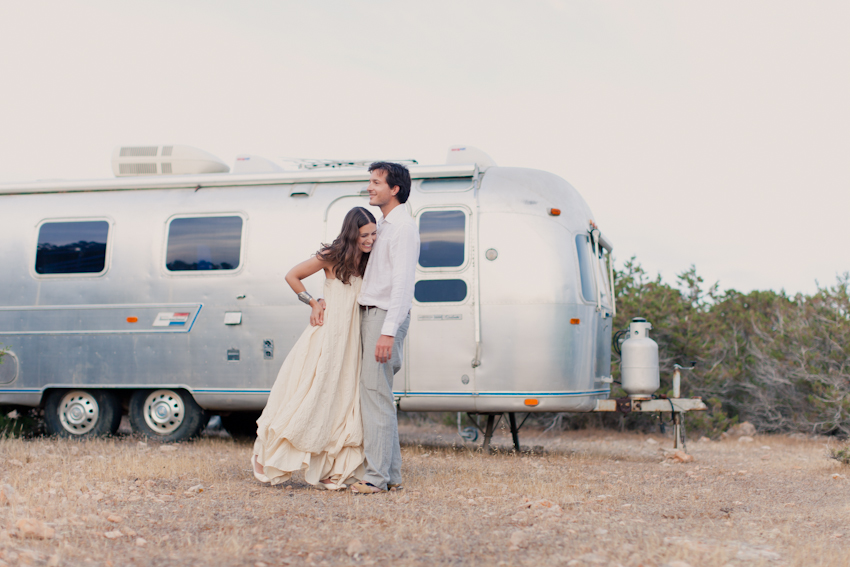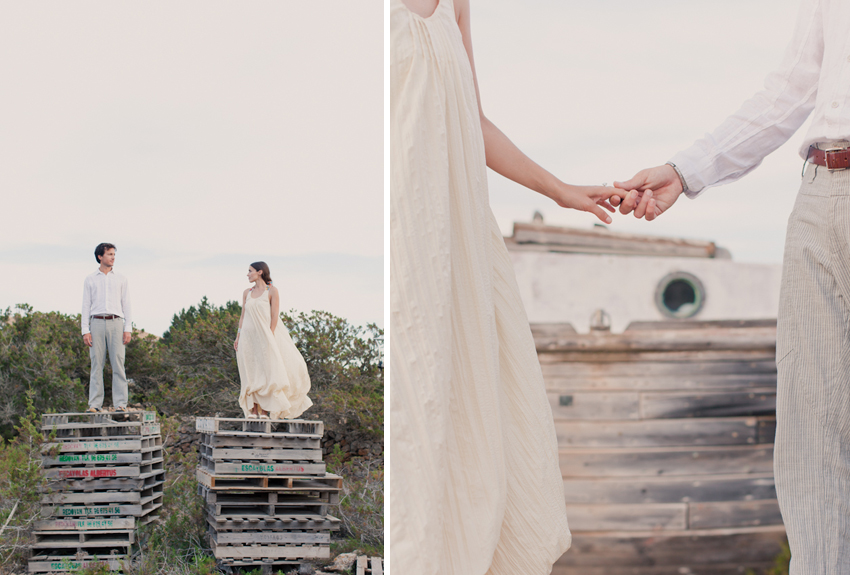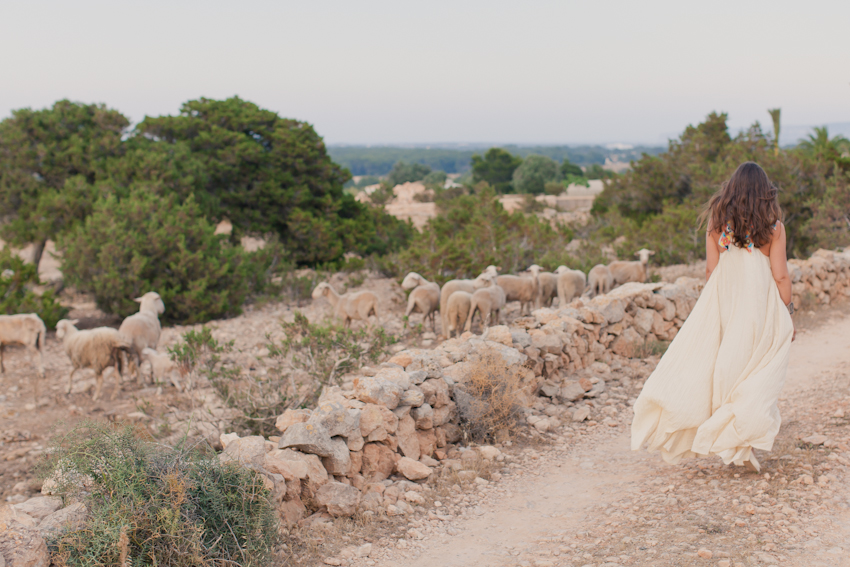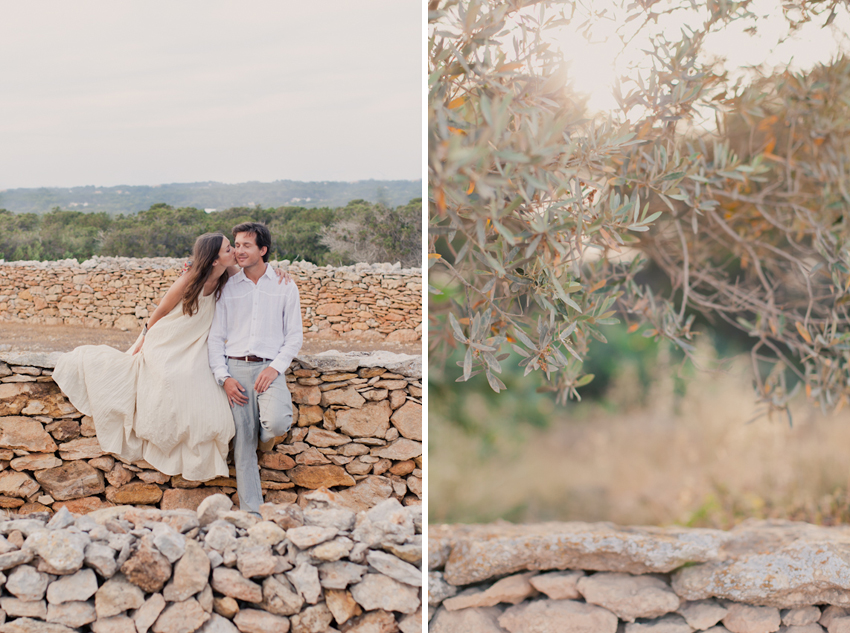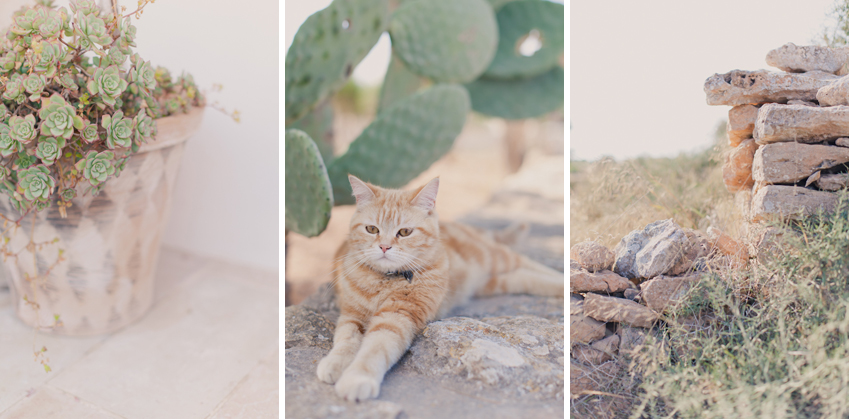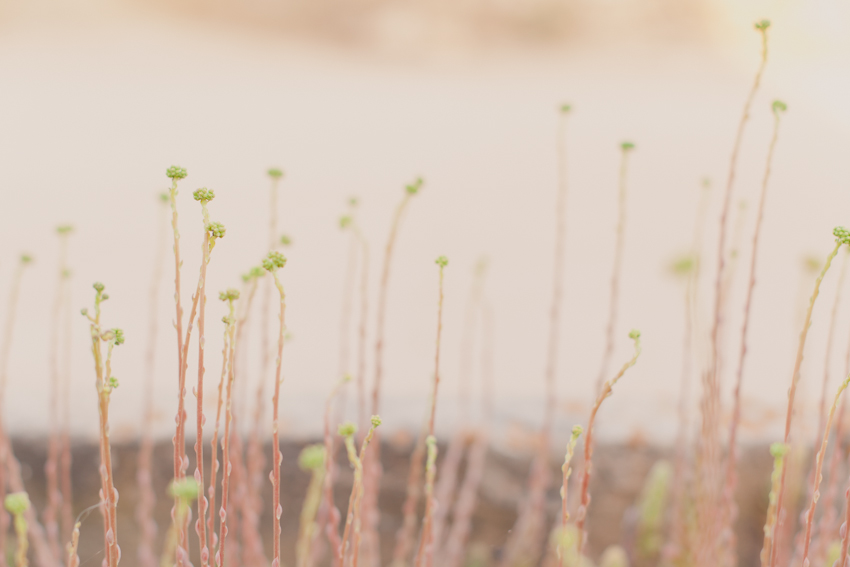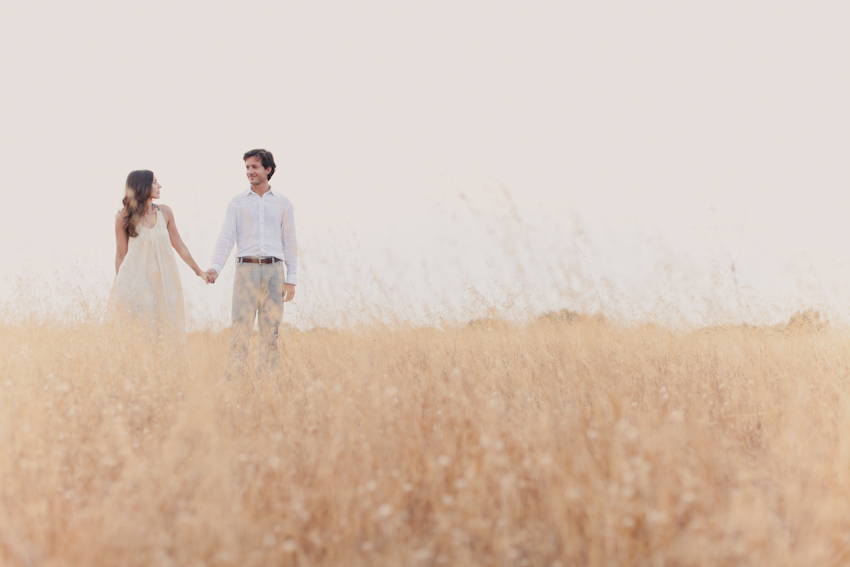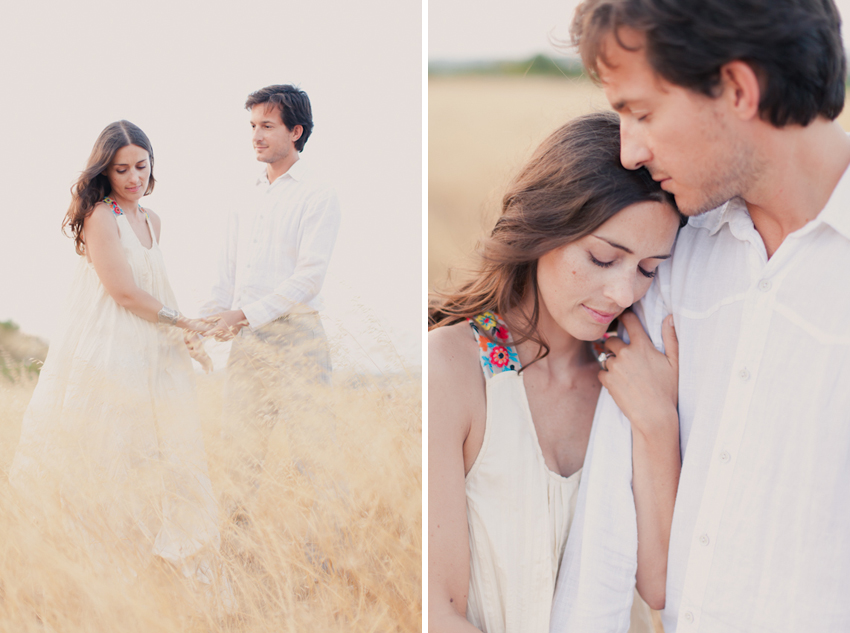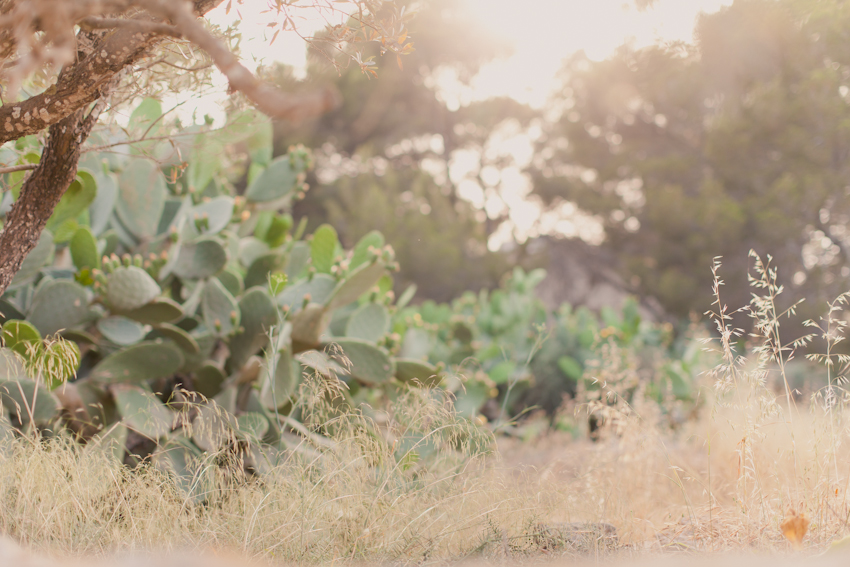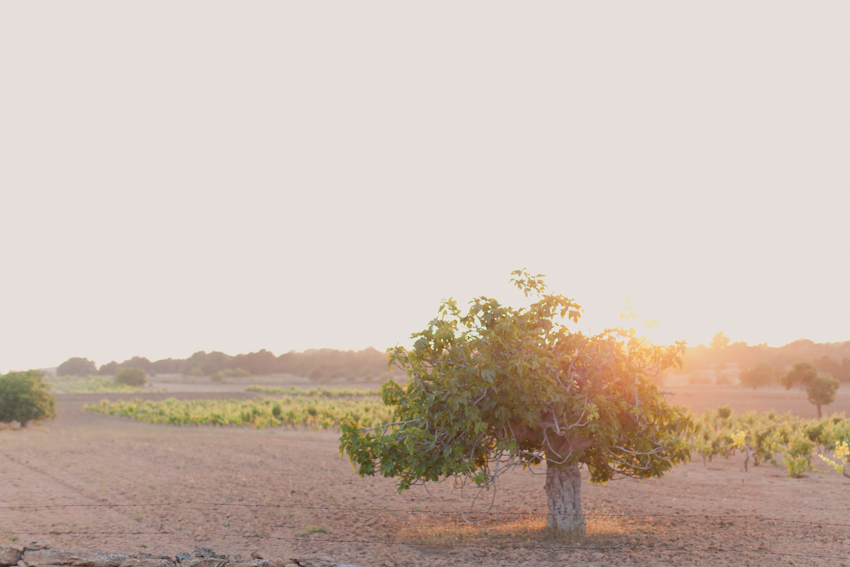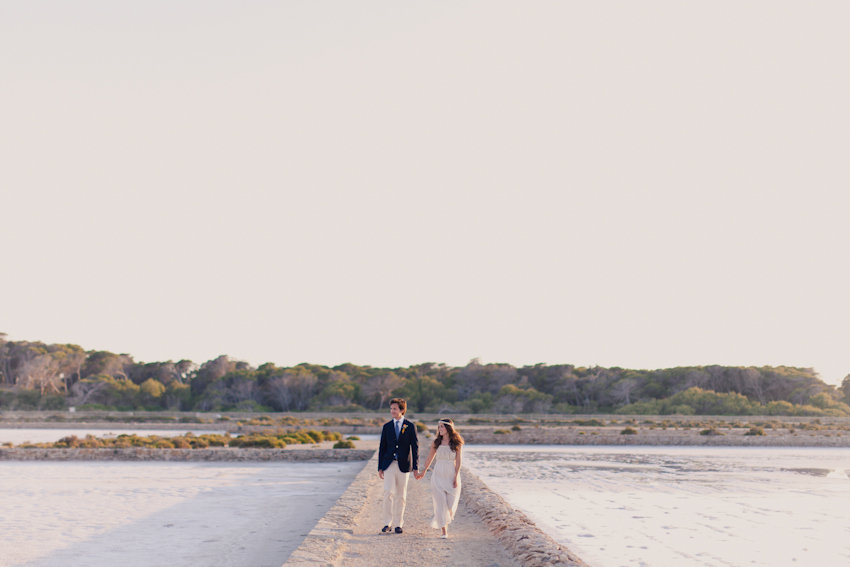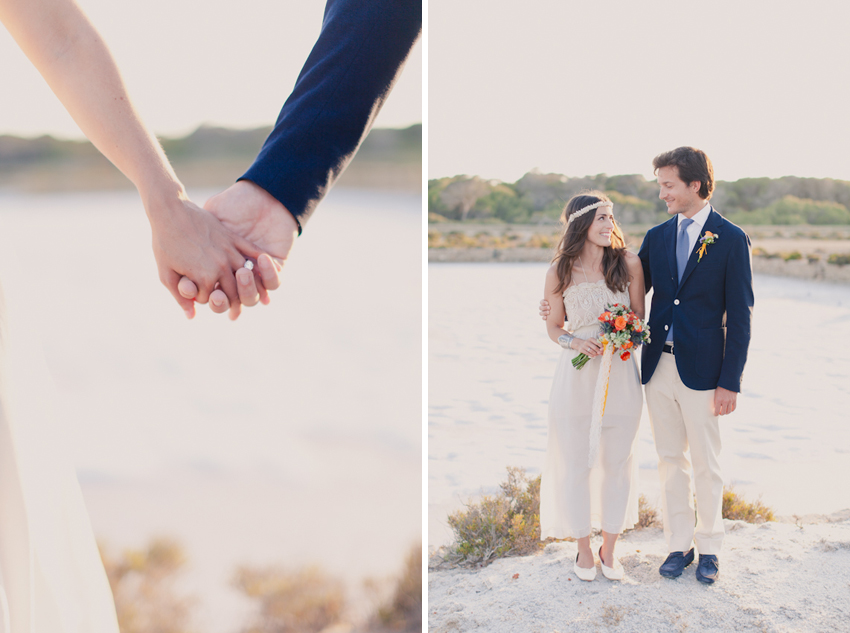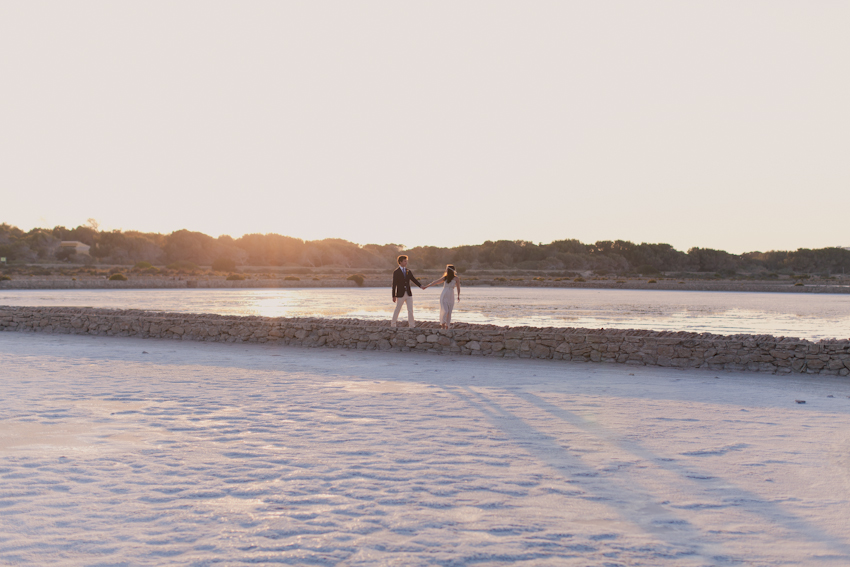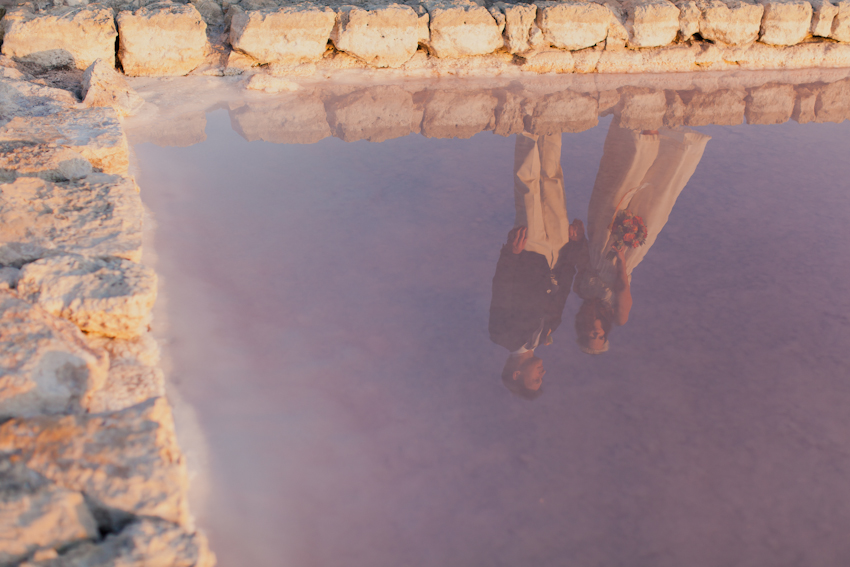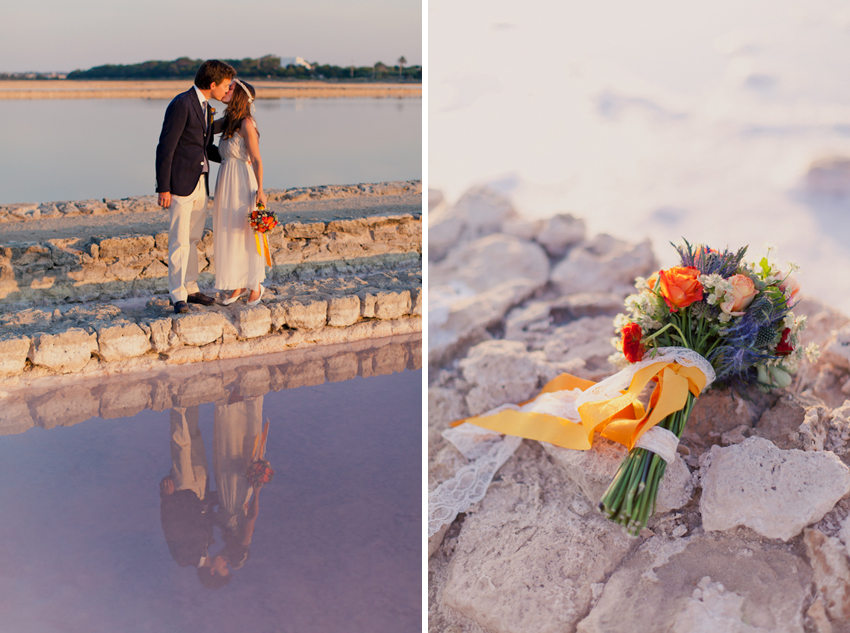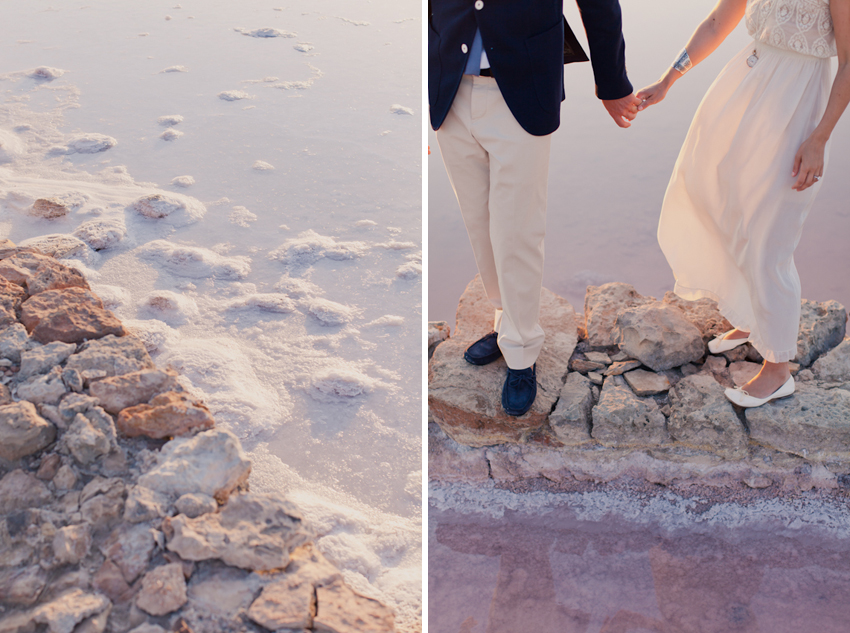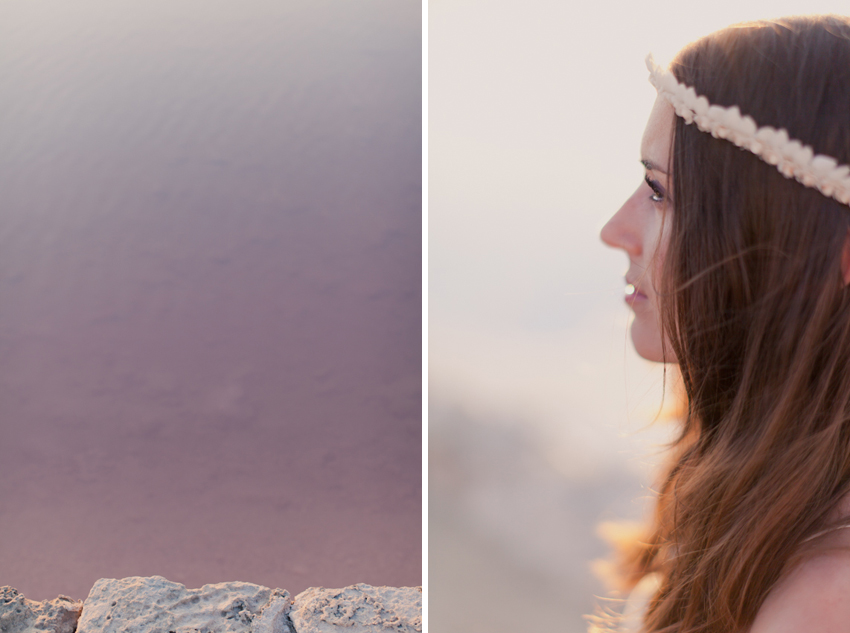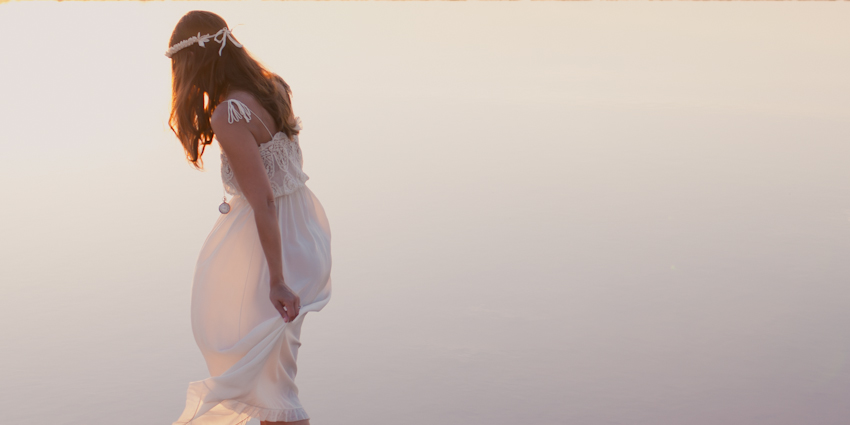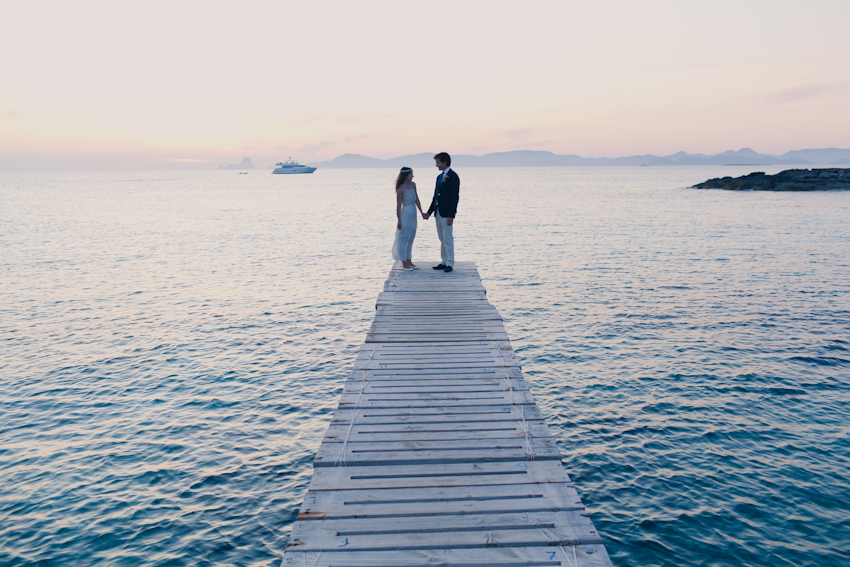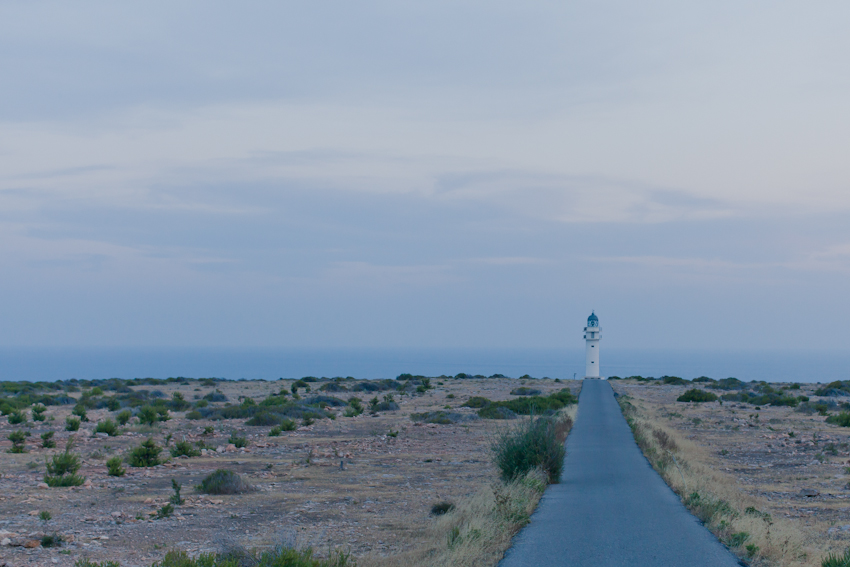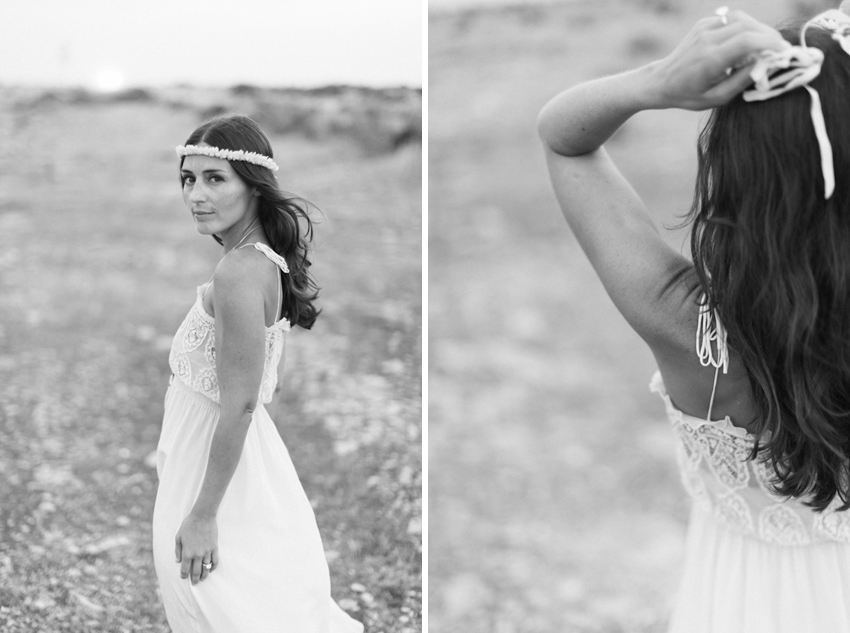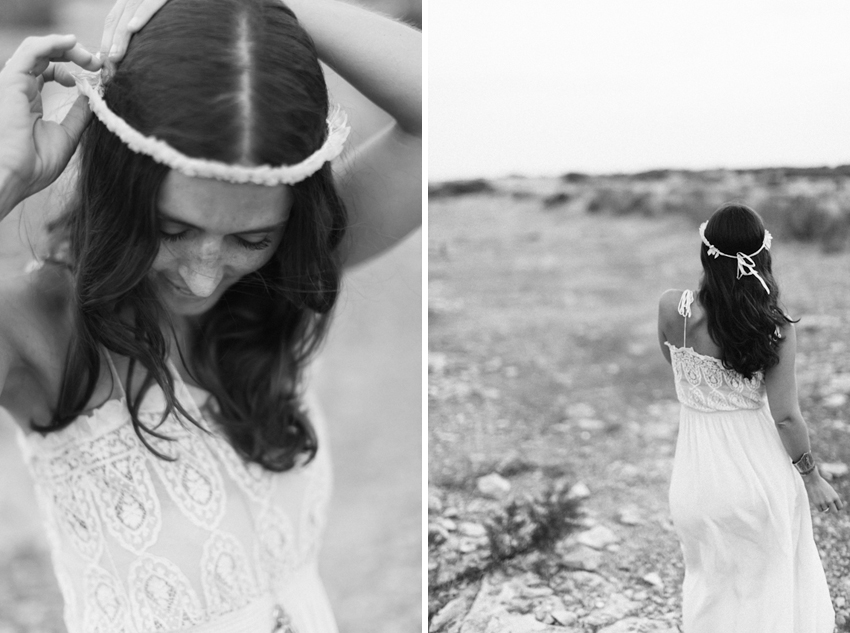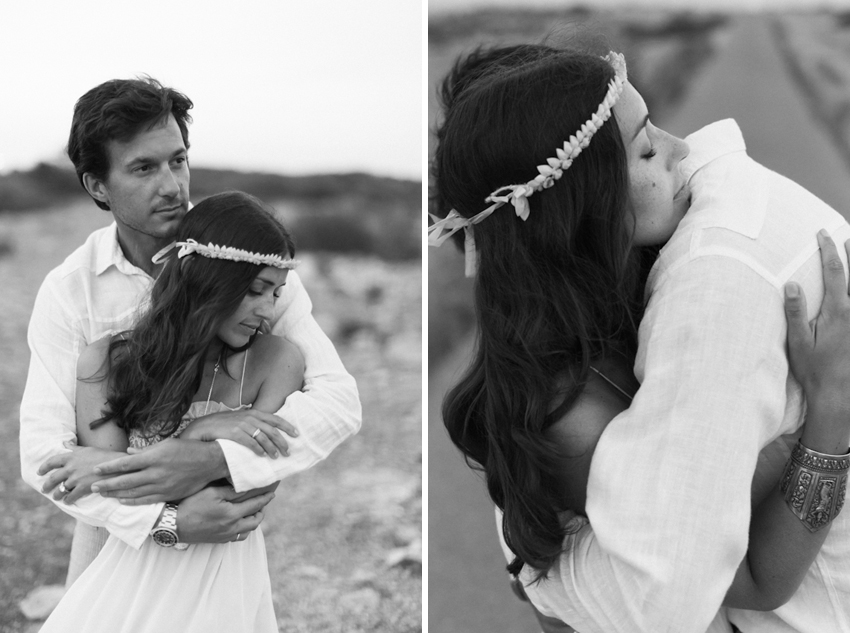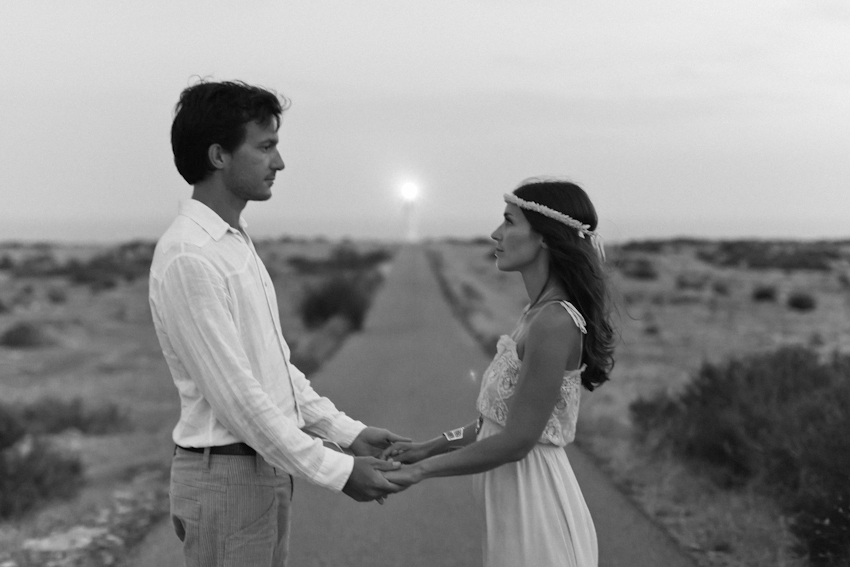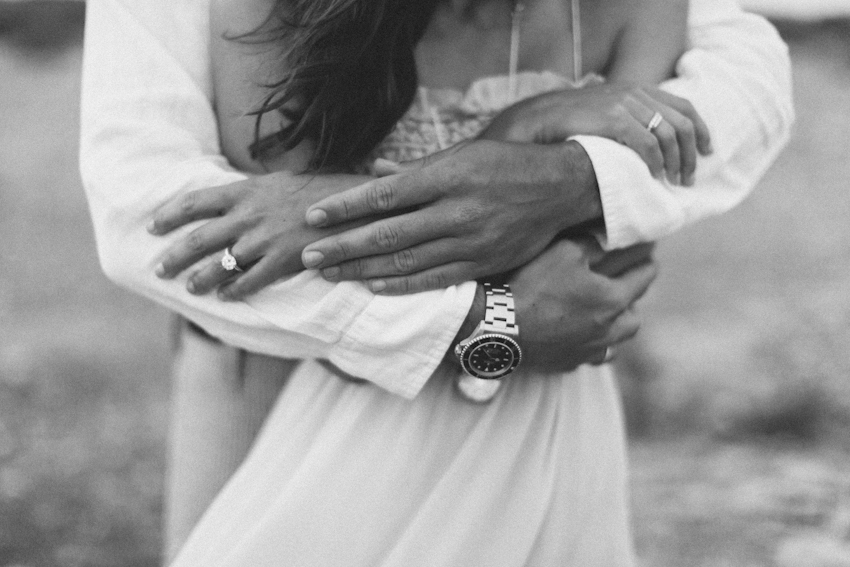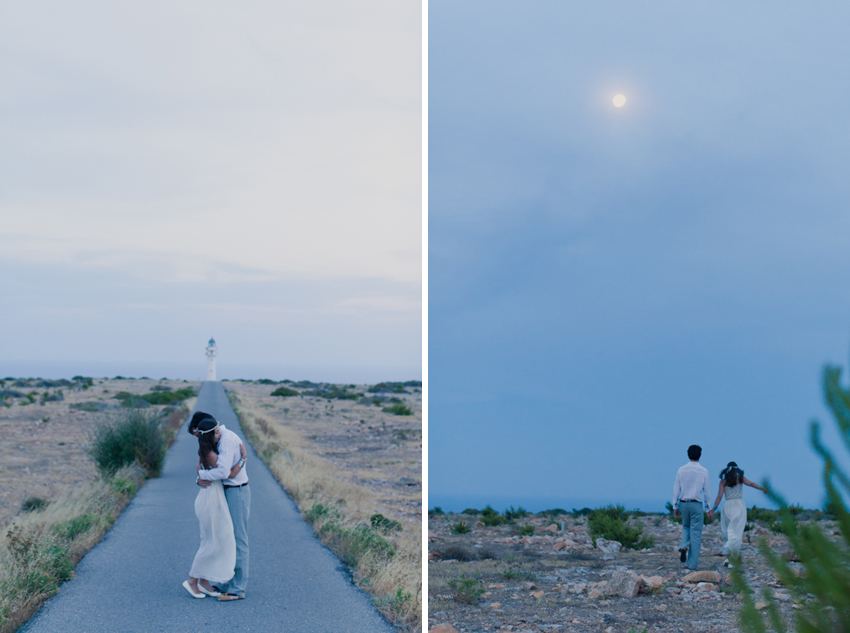 When I first met Tomoko+Romain, a French-American couple from New York, they struck me as such elegant people. After getting to know them and shooting their engagement session in Central Park, I realized they were also incredibly sensitive and romantic souls. They got married at Chateau de Dangu, a beautiful estate in the countryside between Paris and Normandy. Knowing Tomoko, who is a beauty editor for a fashion magazine, and chatting about their wedding plans, I imagined their big day was going to look as lovely and stylish as she is. And it was! But what really touched me was how friendly and sensitive they both are, and how much they trusted me to capture their big day. All their international friends and families came together to celebrate, and as a French-American myself, it was fun and moving to capture this mix of cultures and traditions. During the cocktail hour, the entire wedding party – led by the French family – broke into a surprise choreographed dance… and the fun continued throughout the night!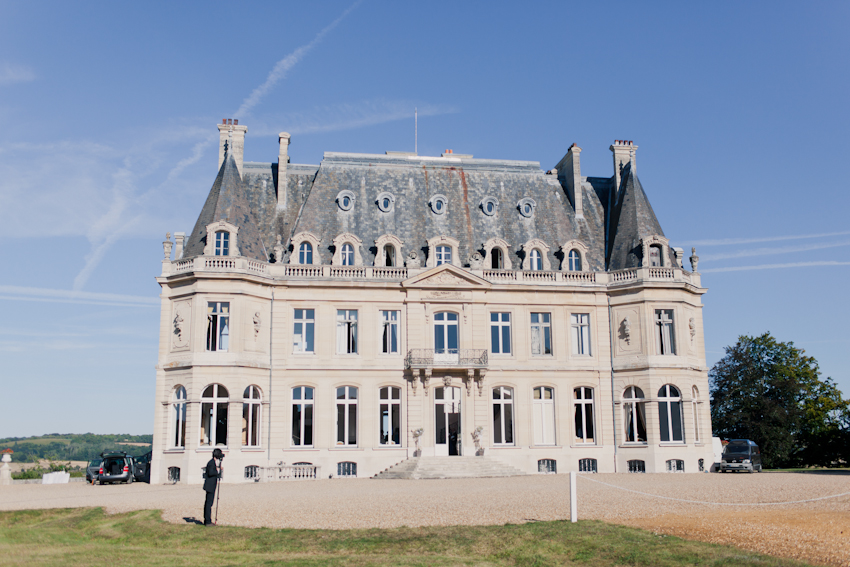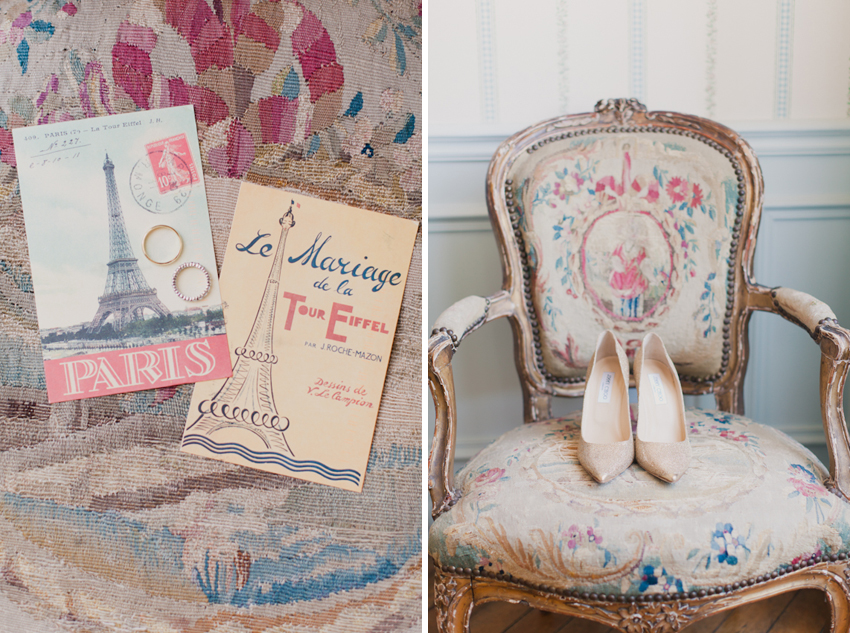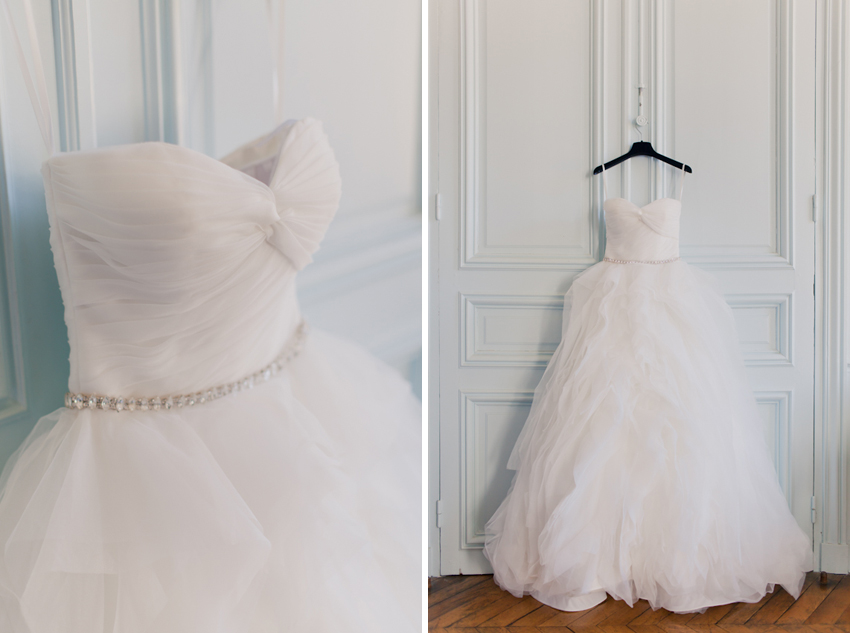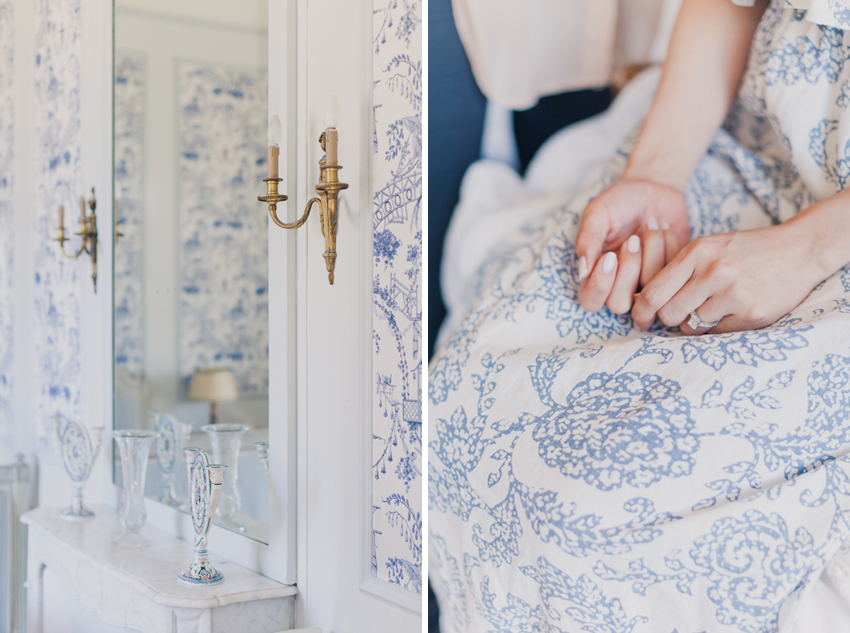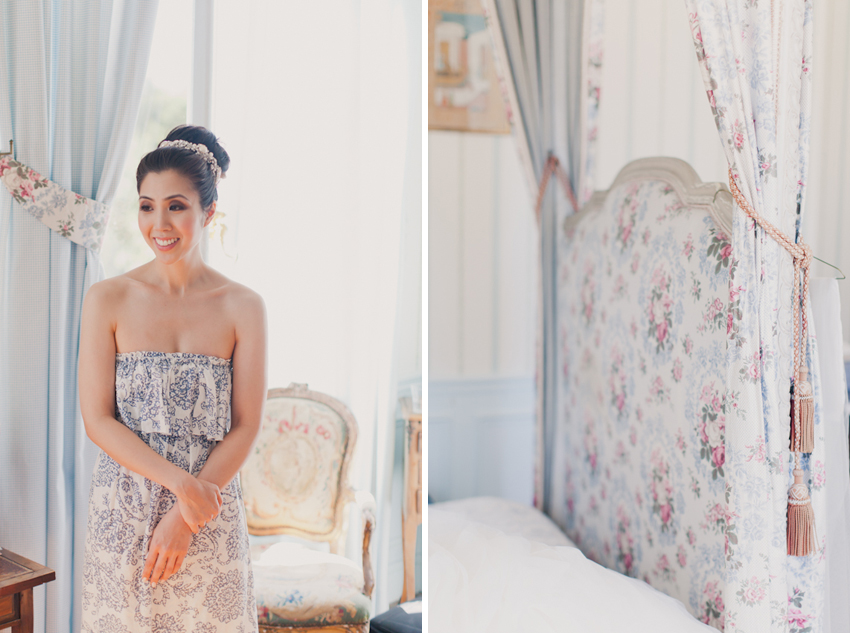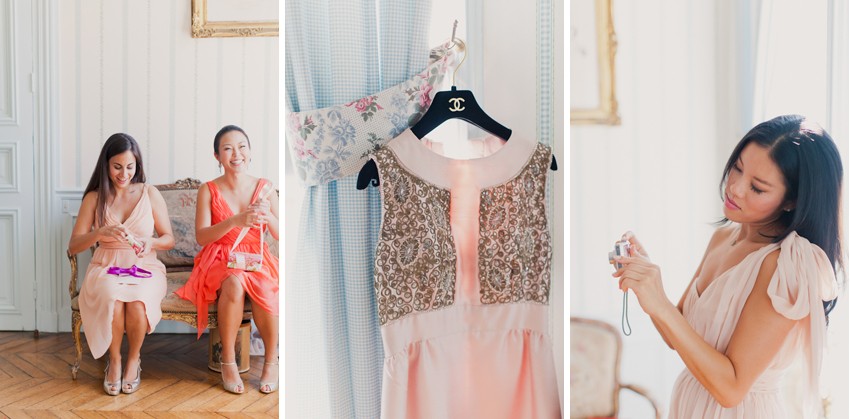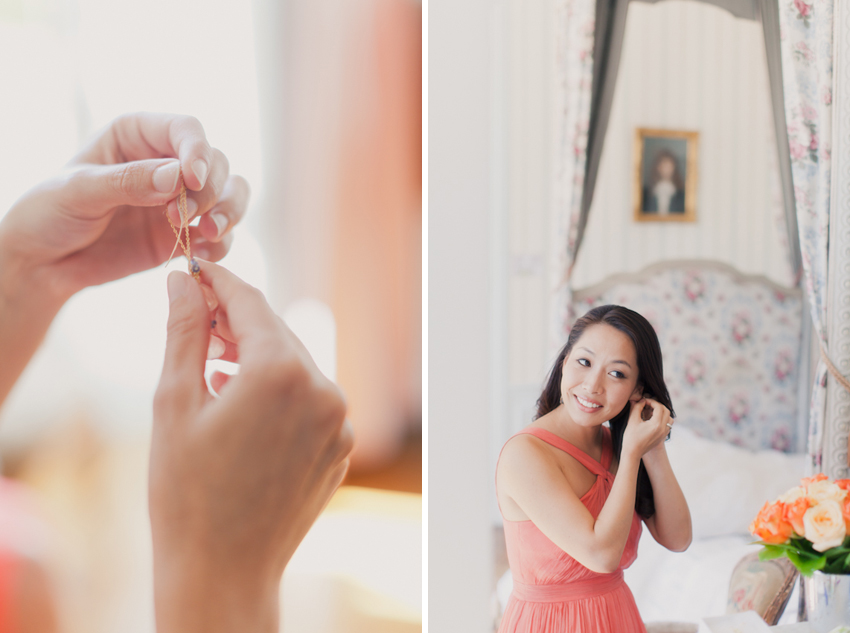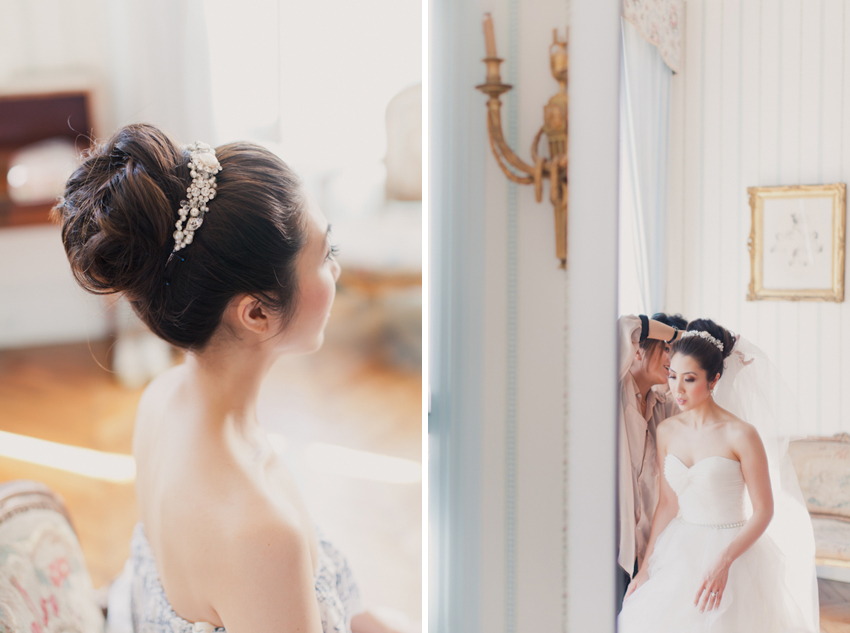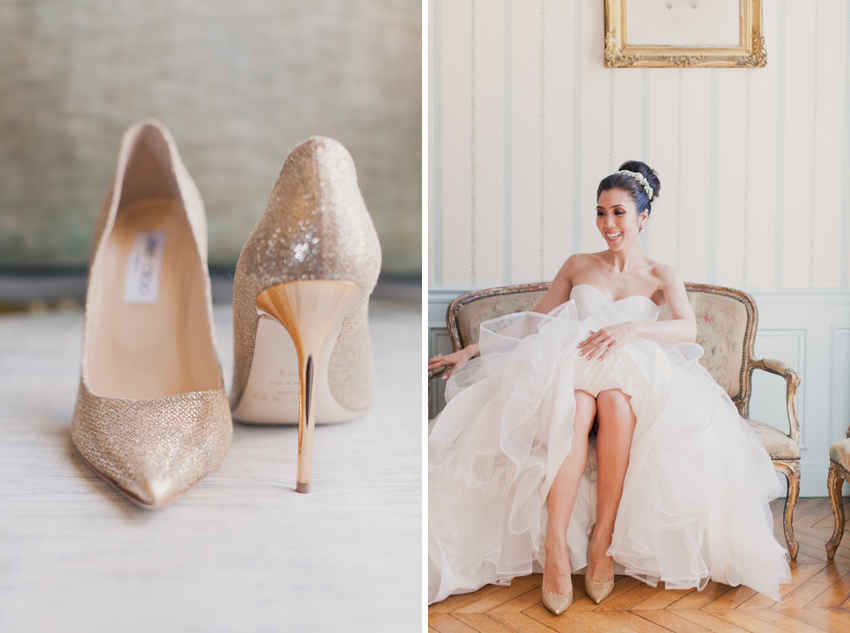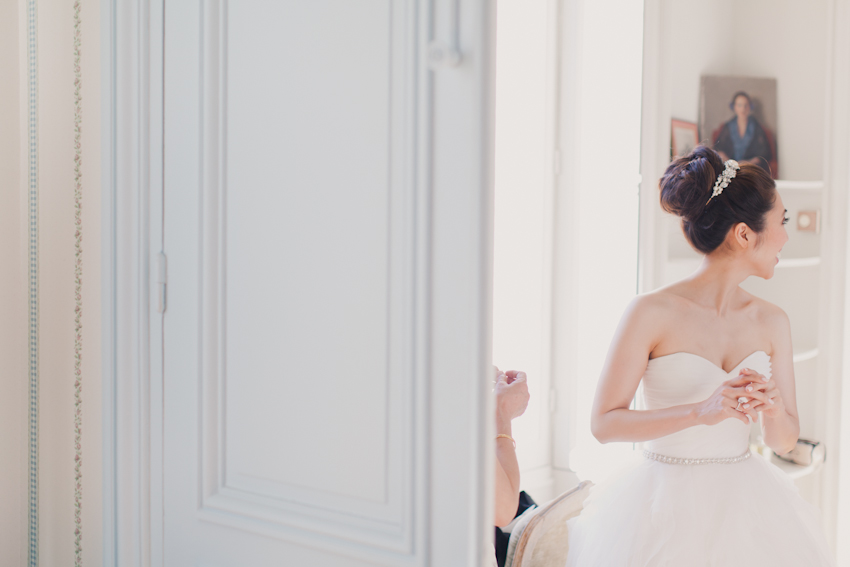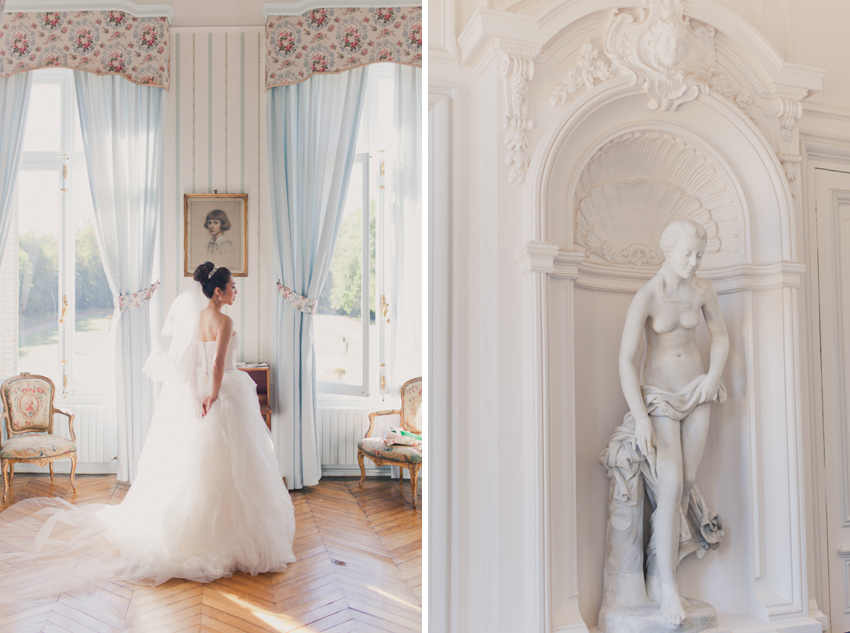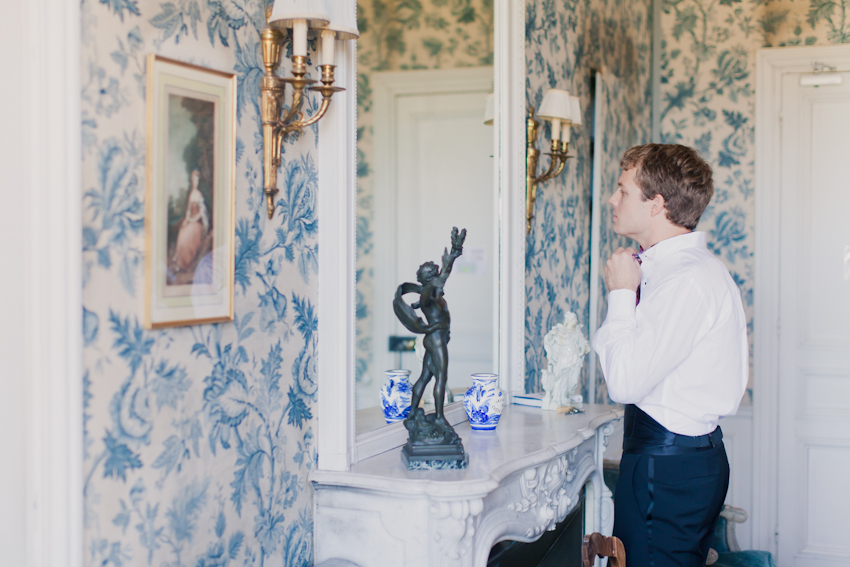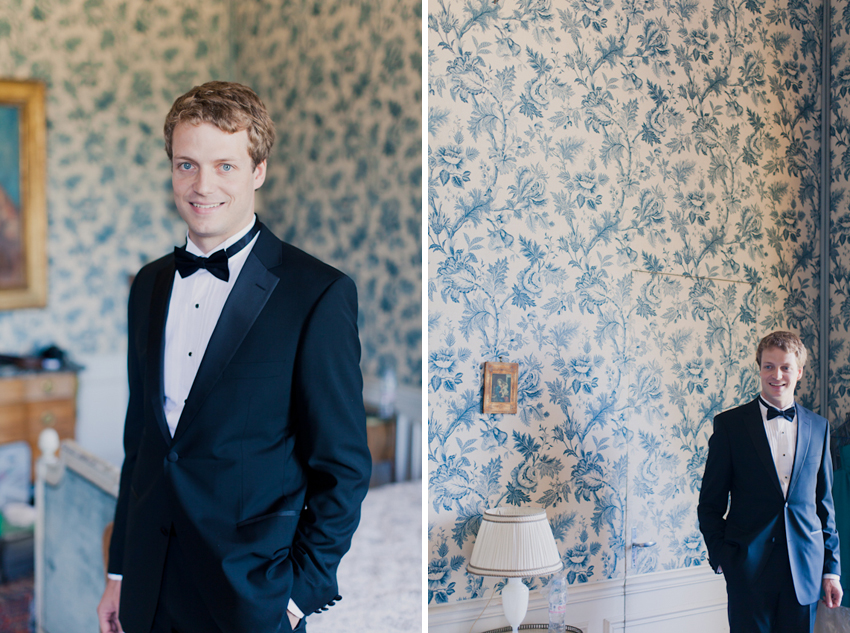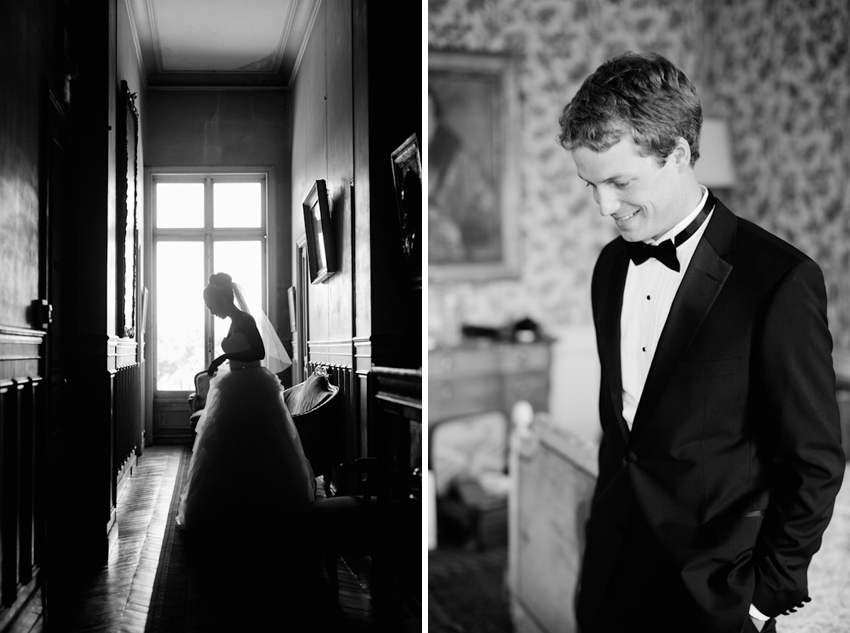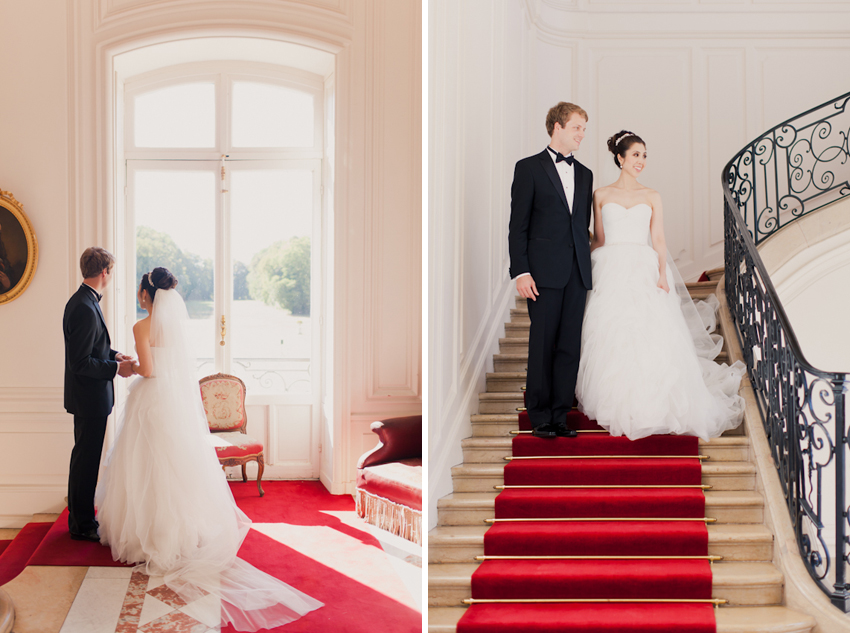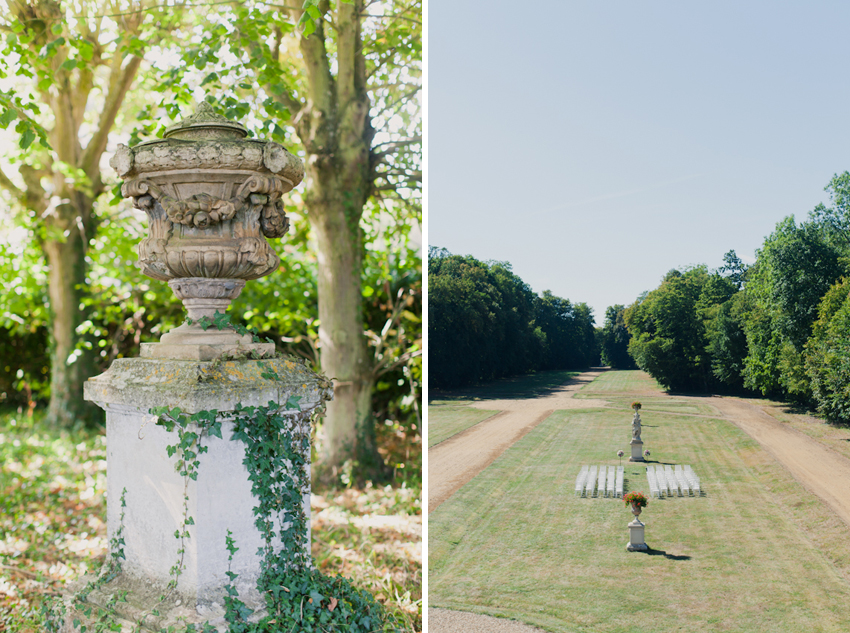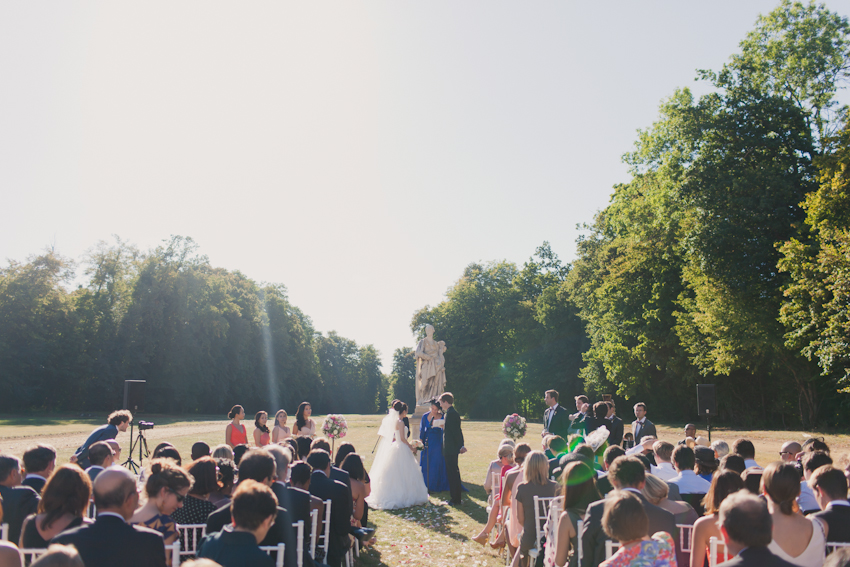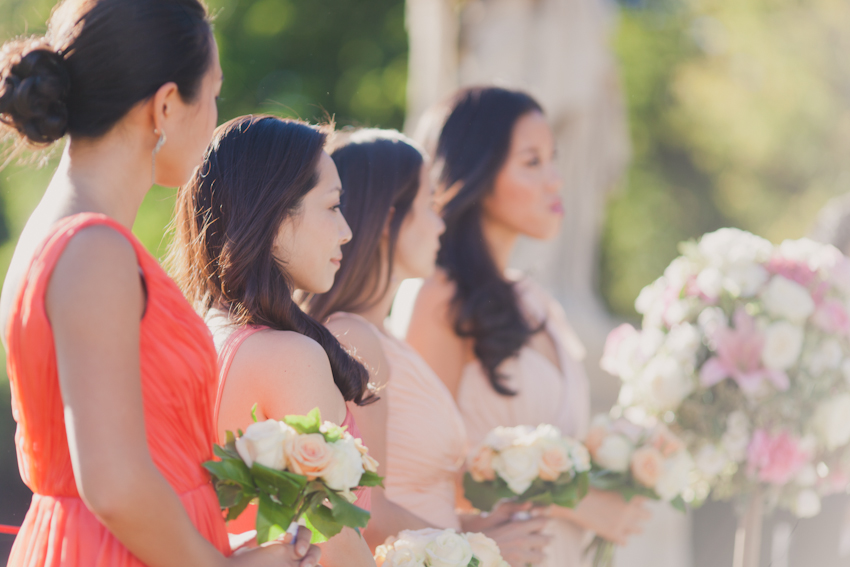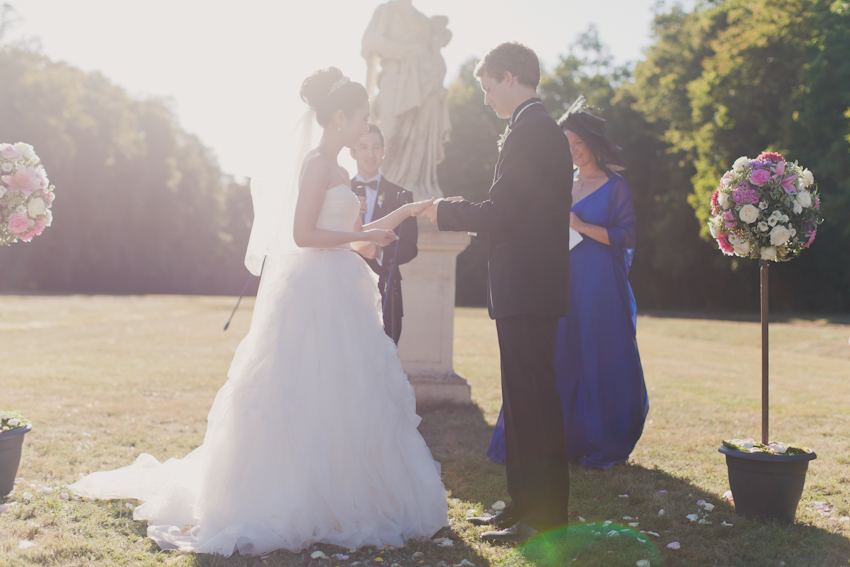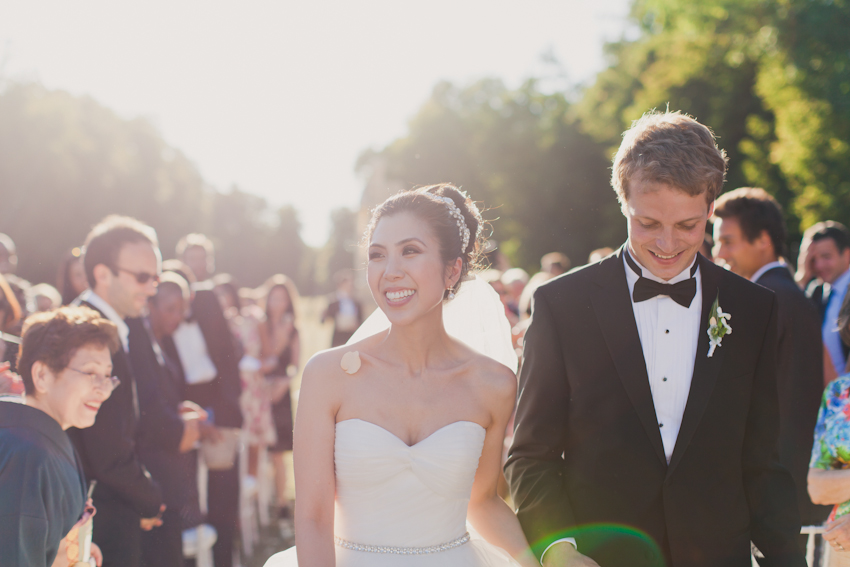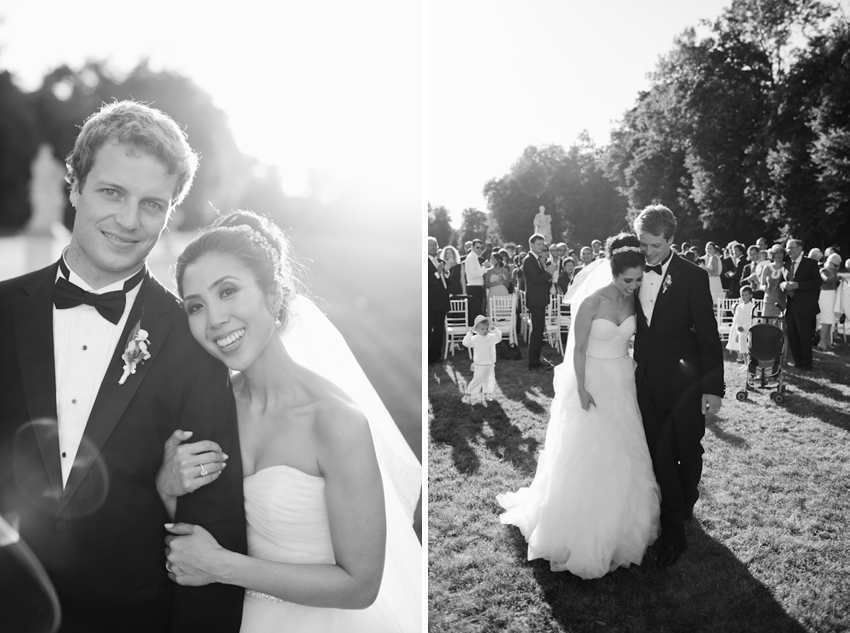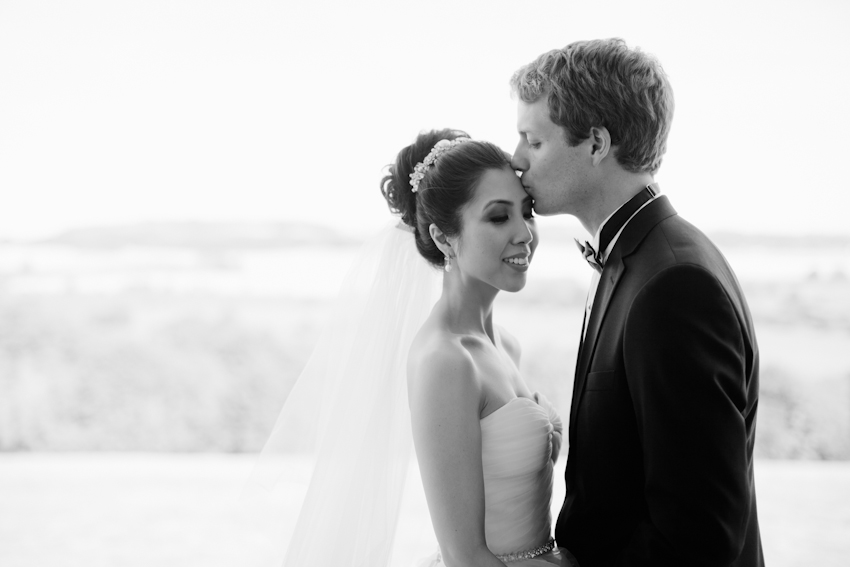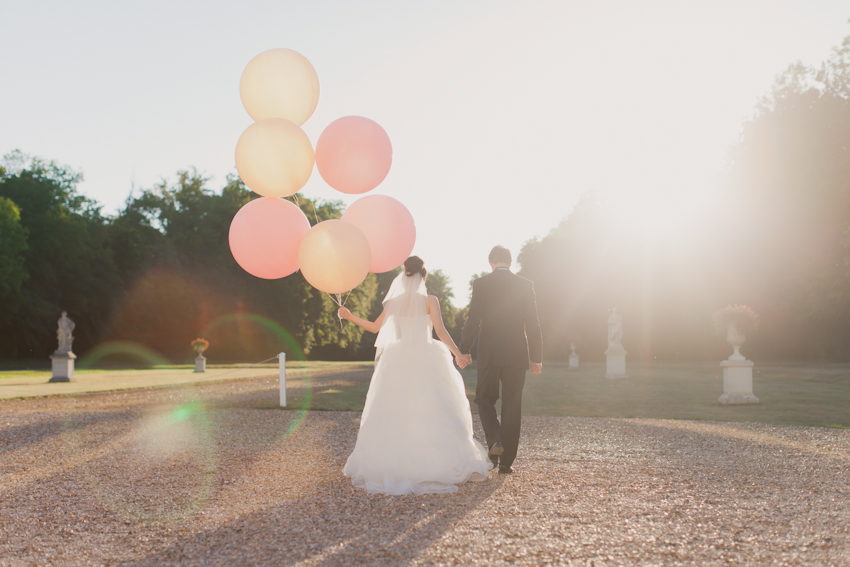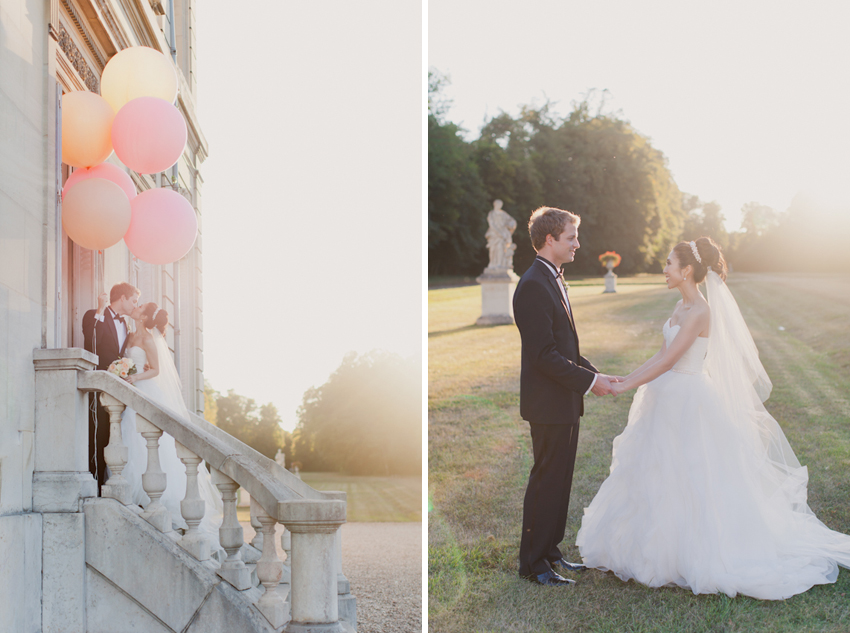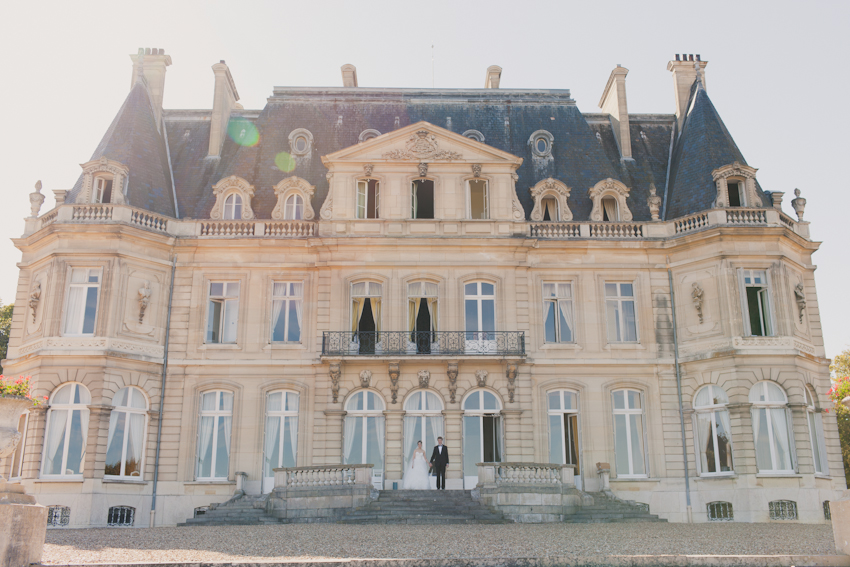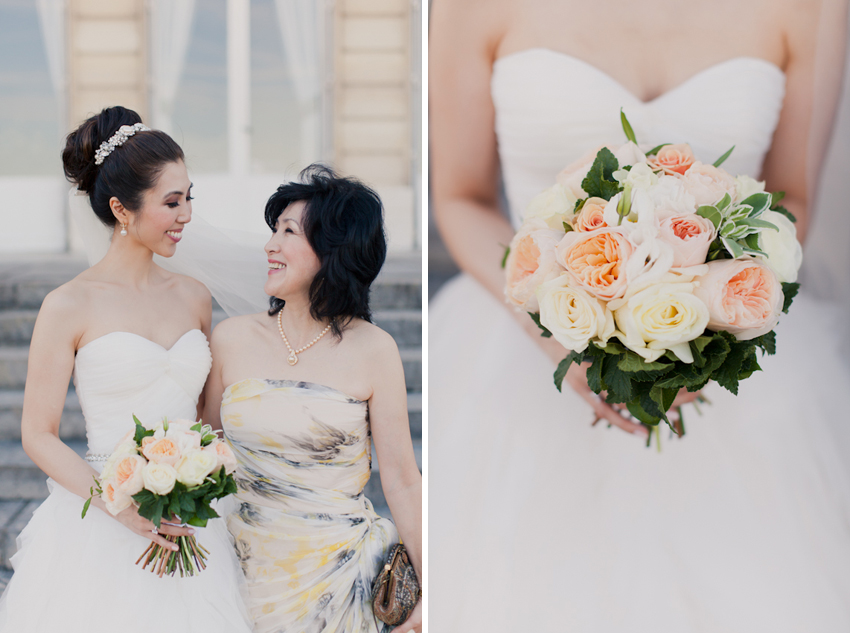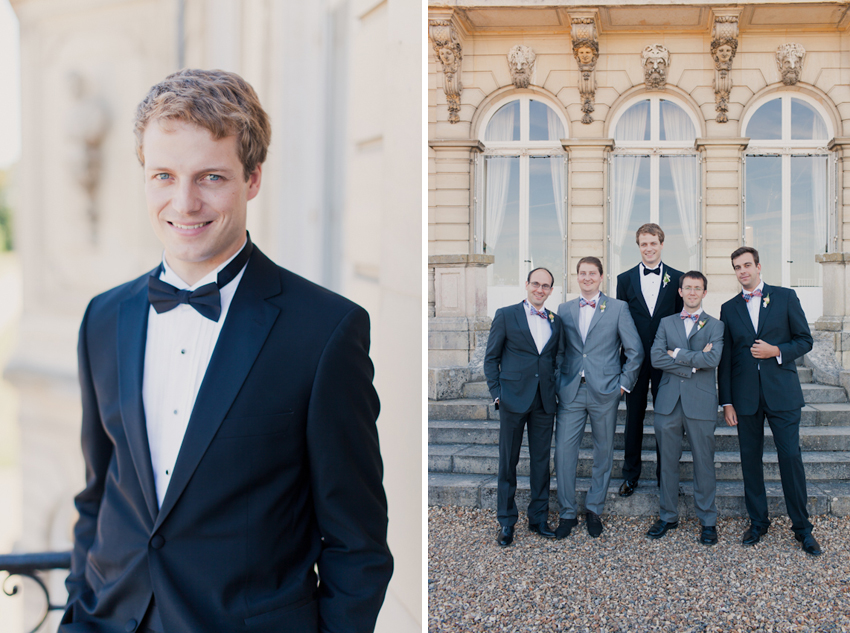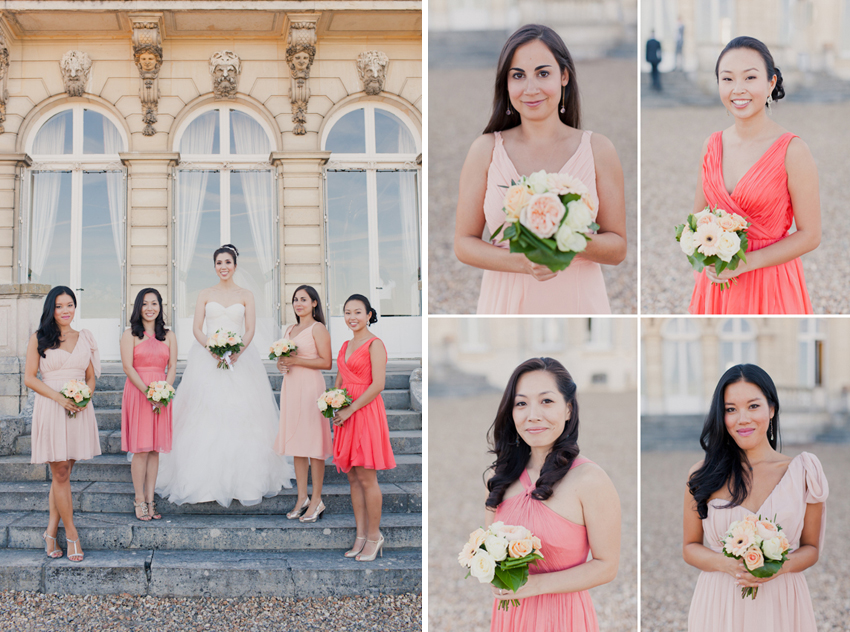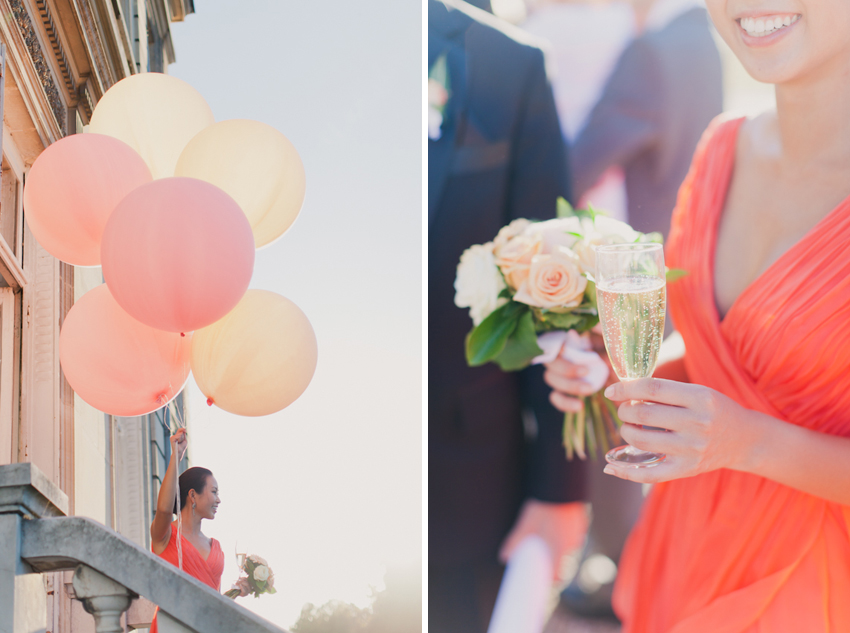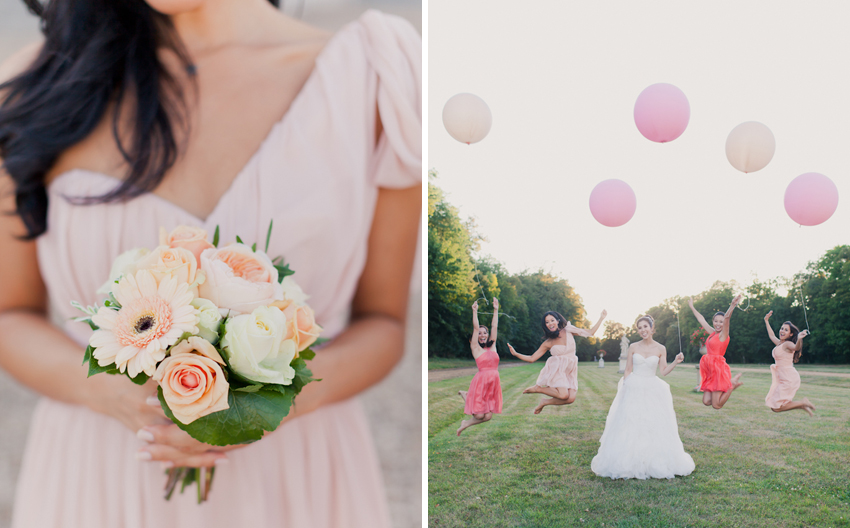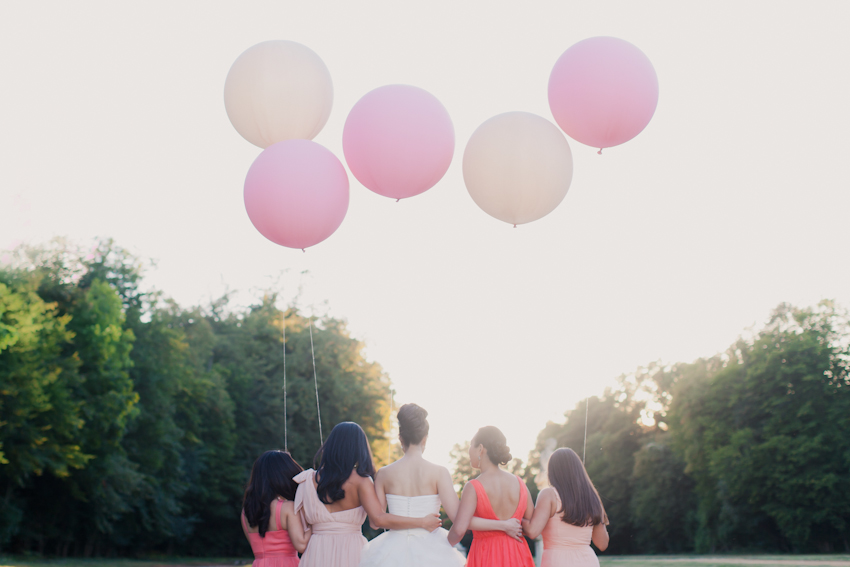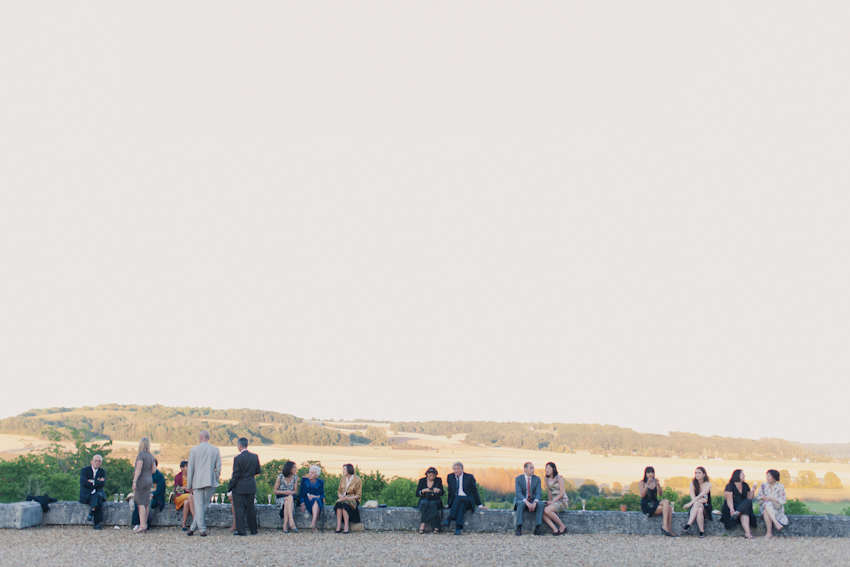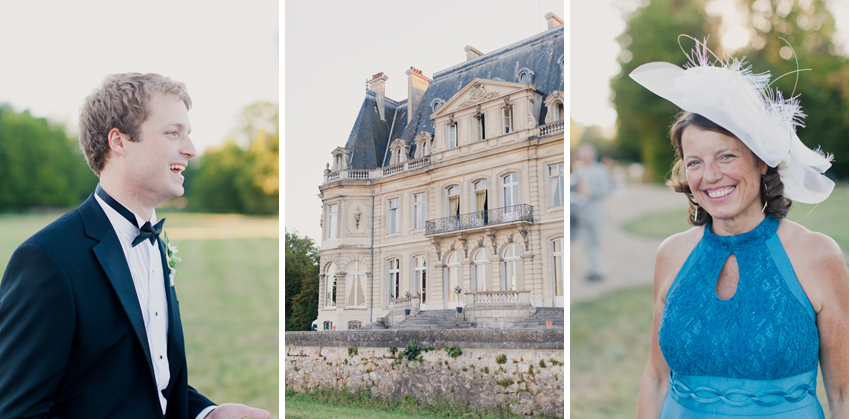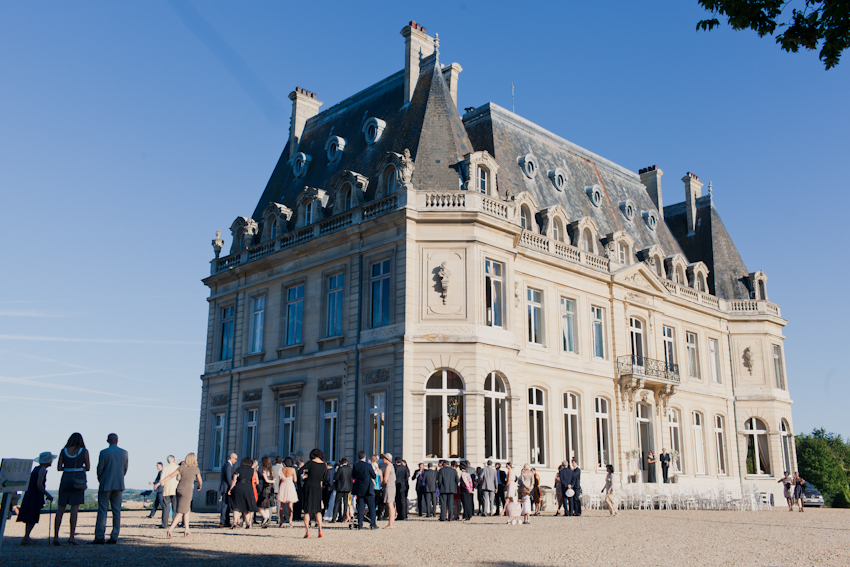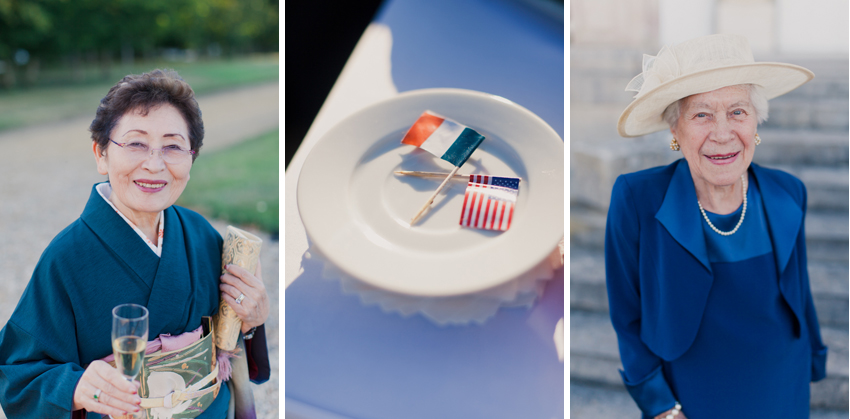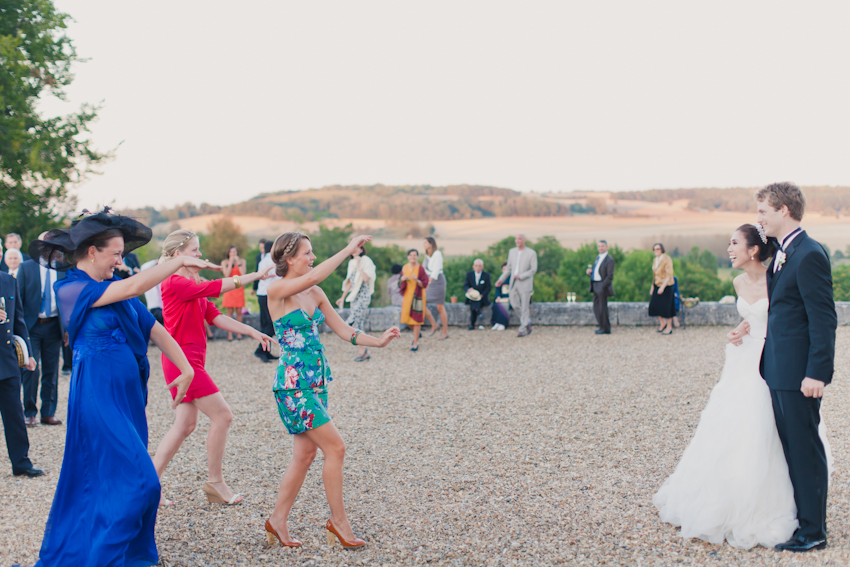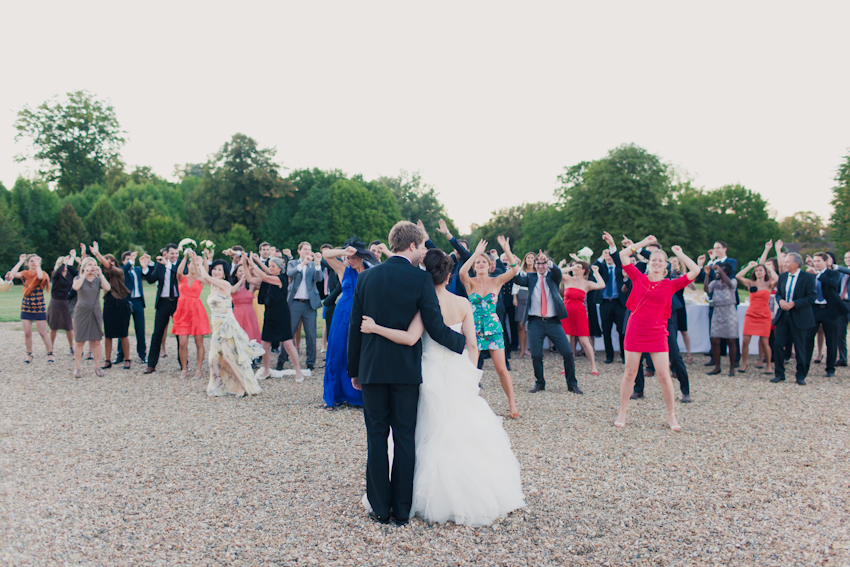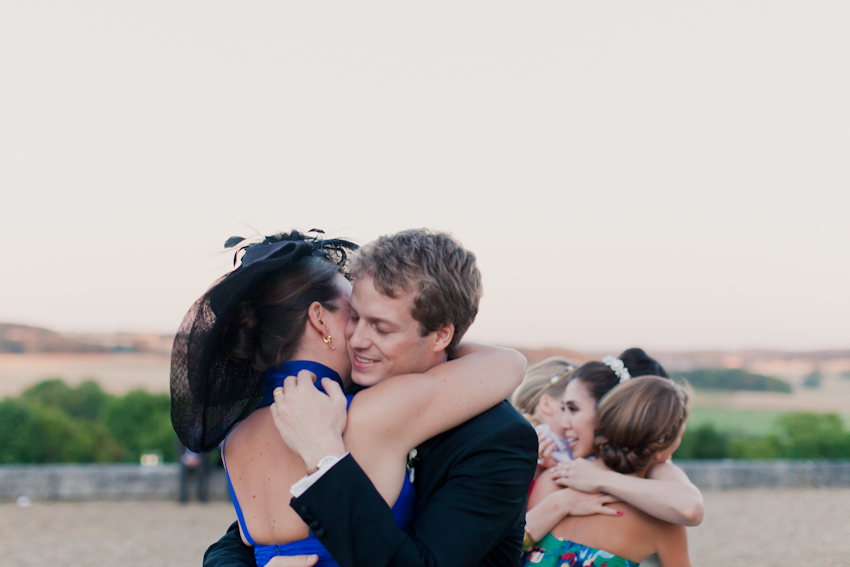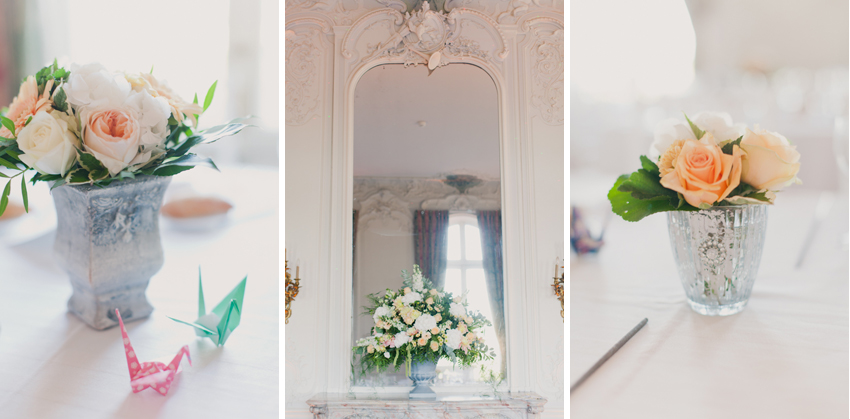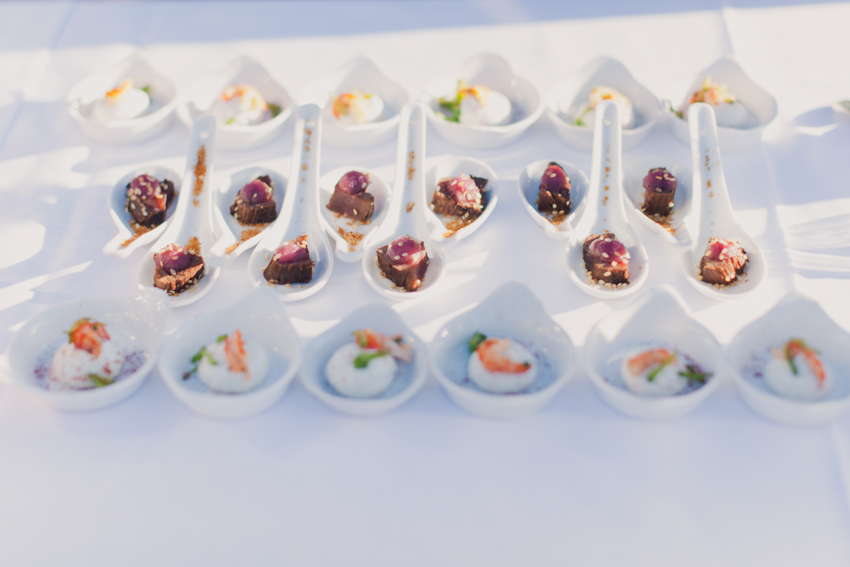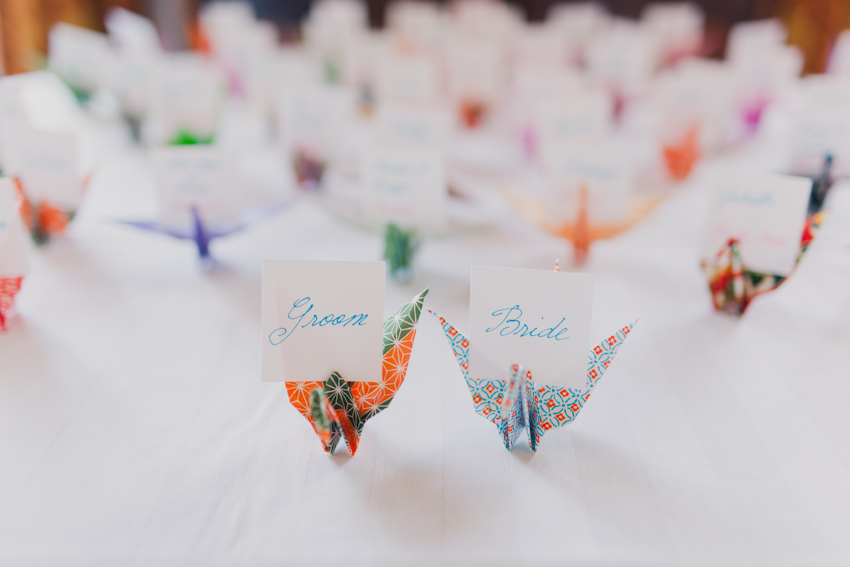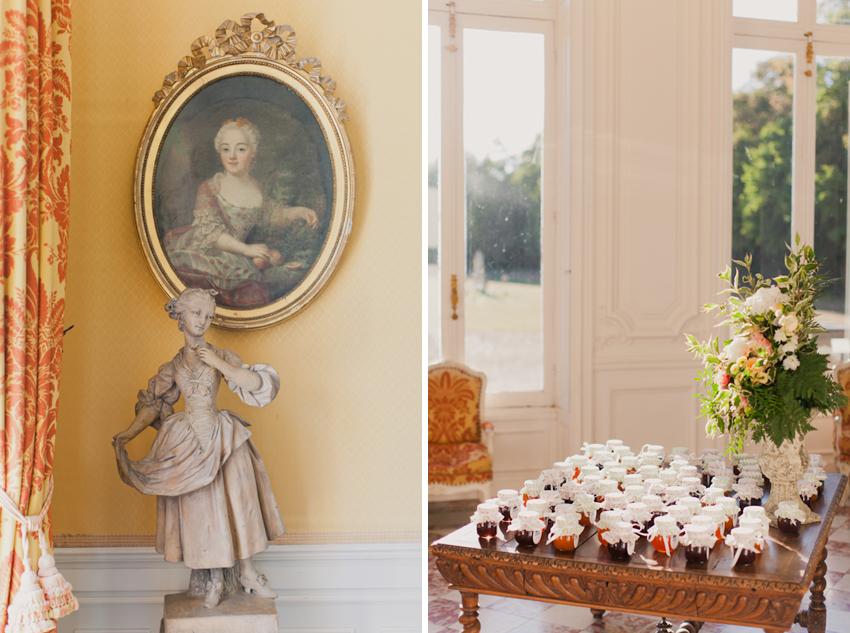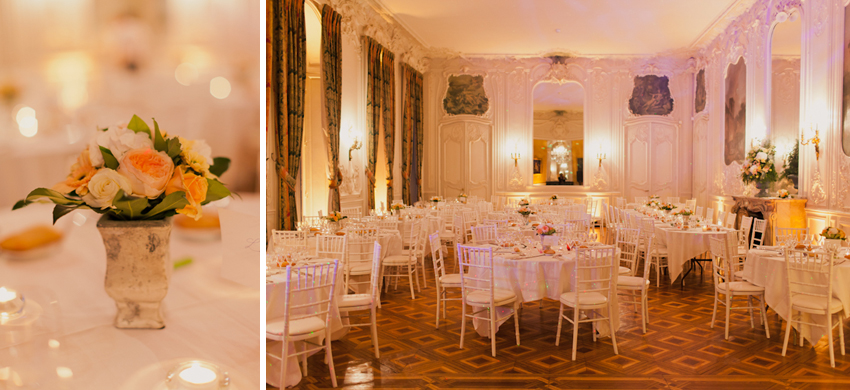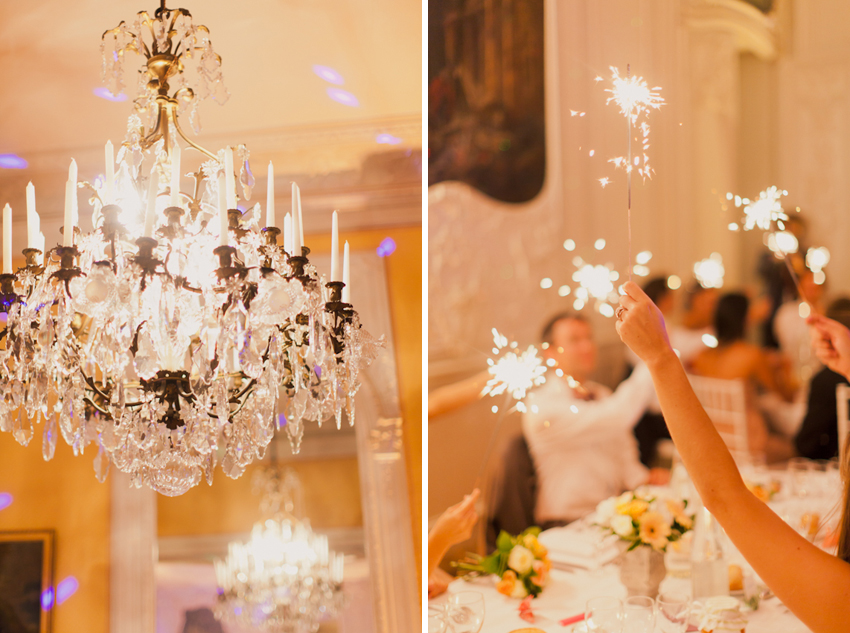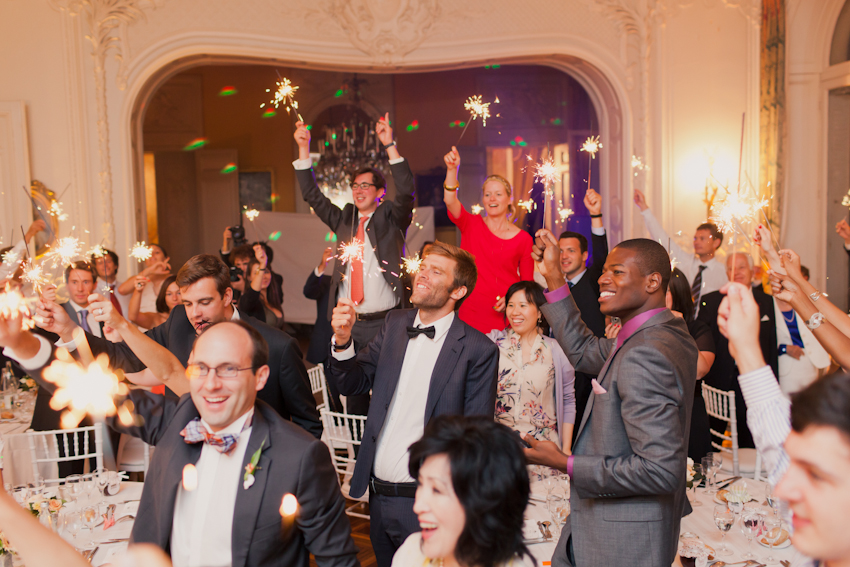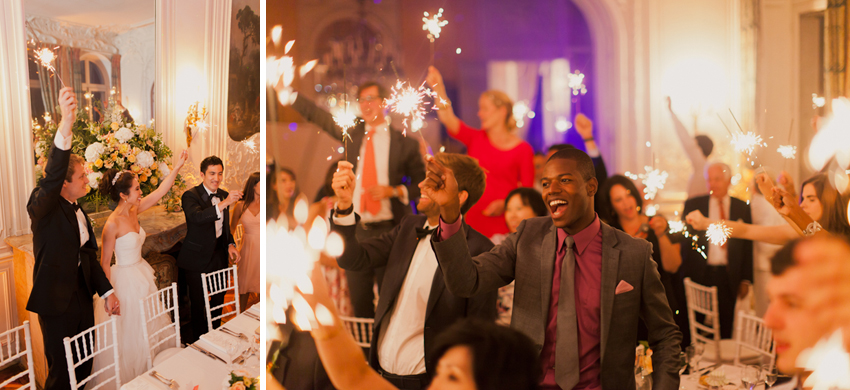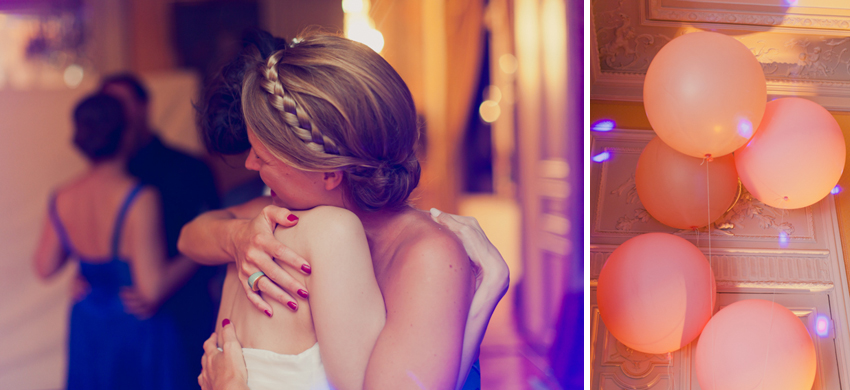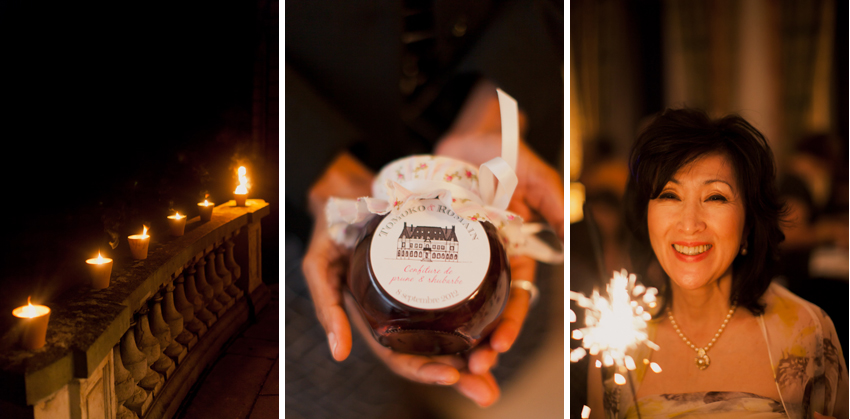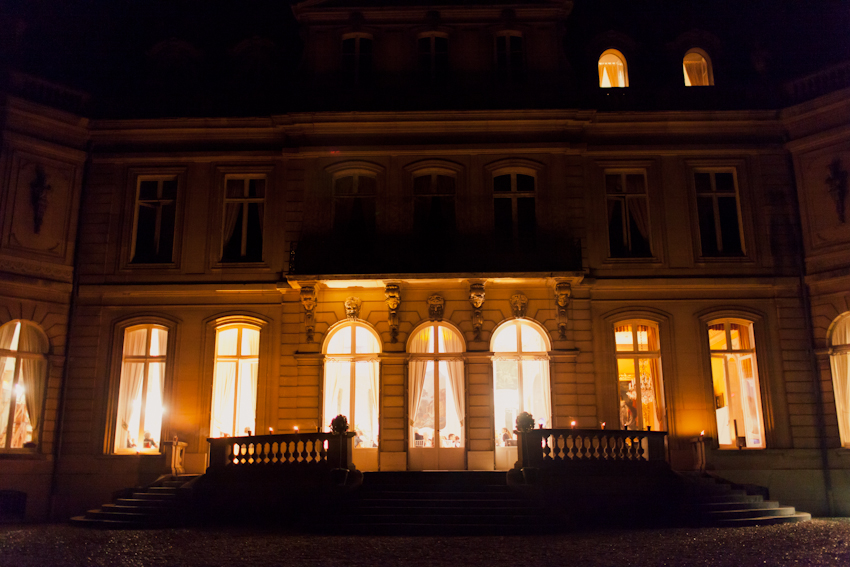 Hilary+Kyle were married at Public in Nolita, one of my favorite neighborhoods in Manhattan. I loved shooting their engagement session in Brooklyn earlier this year and had just as much fun capturing their big day. These two are kind, sweet and stylish, and their wedding reflected their personalities so well.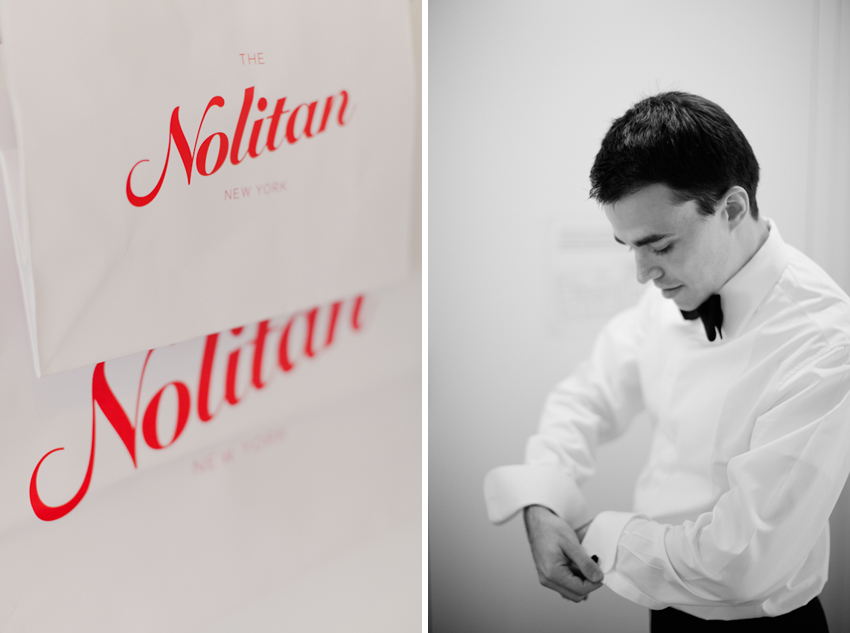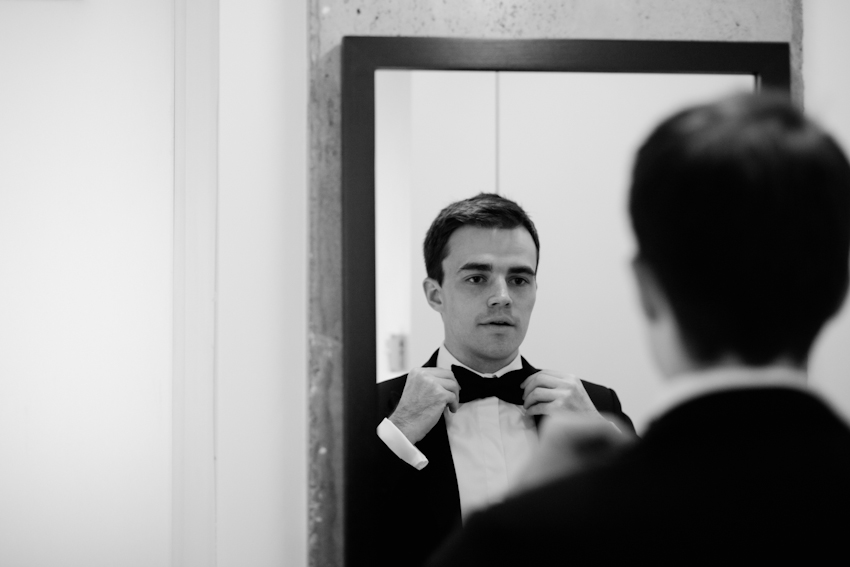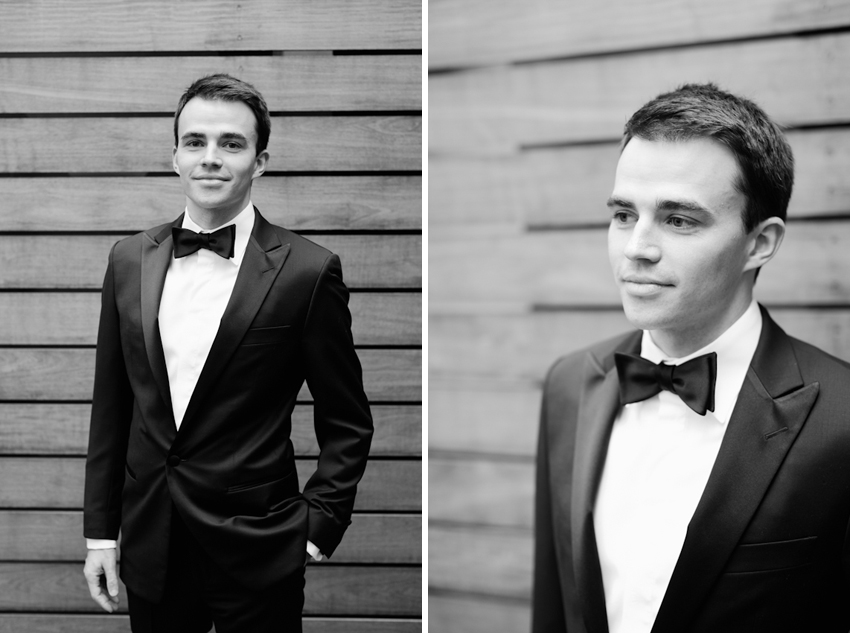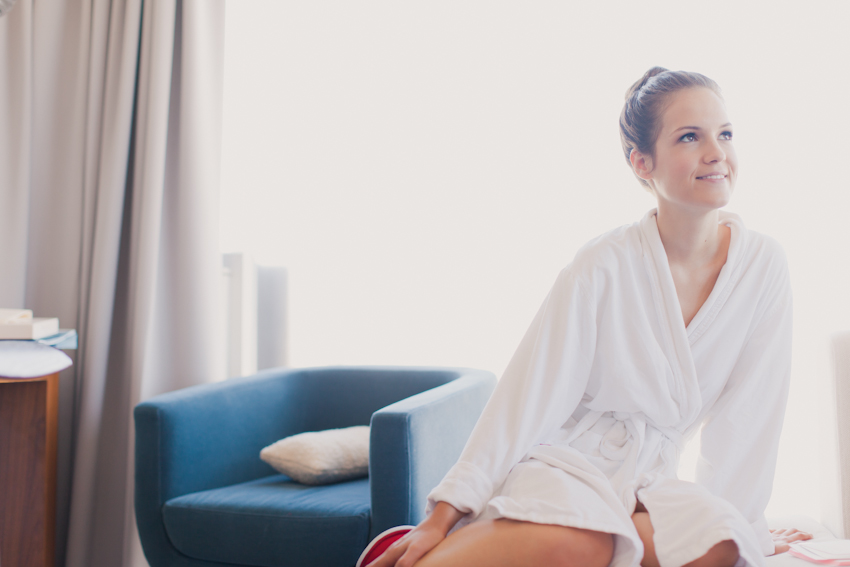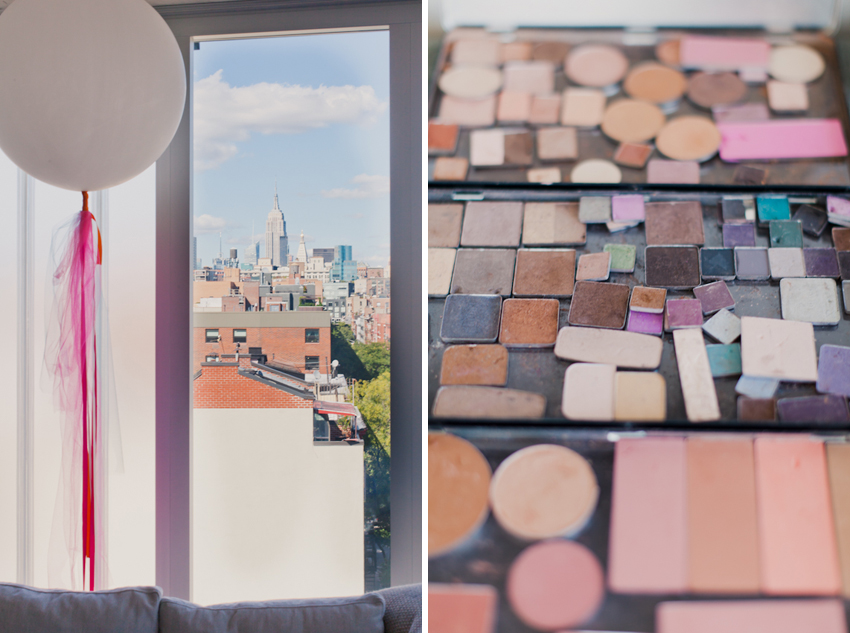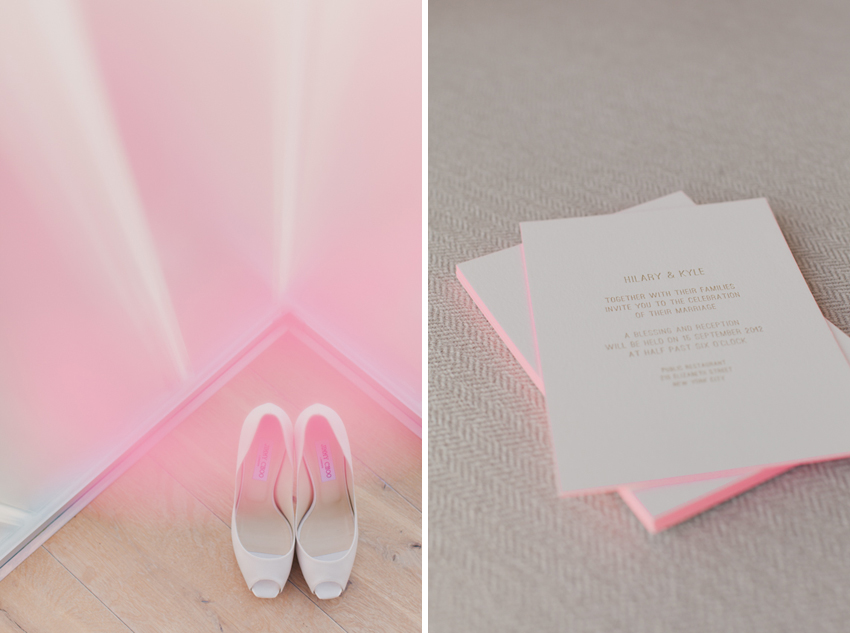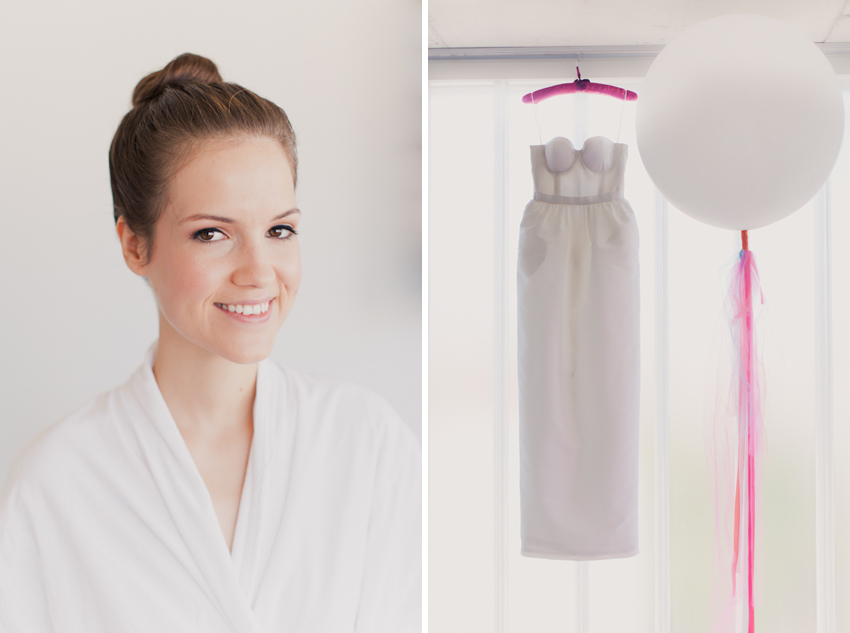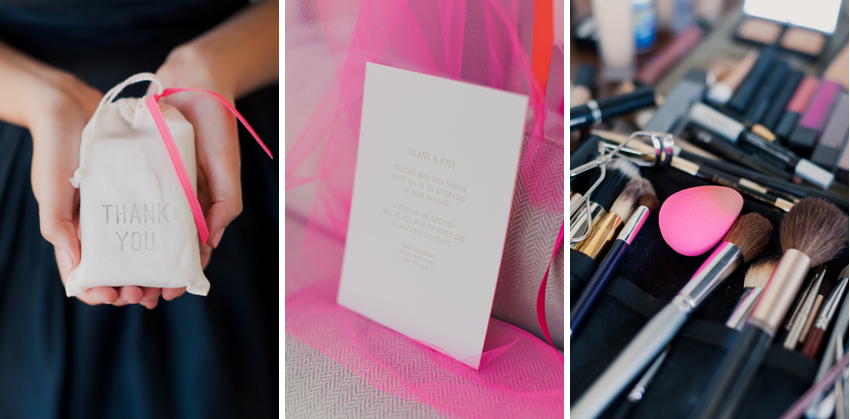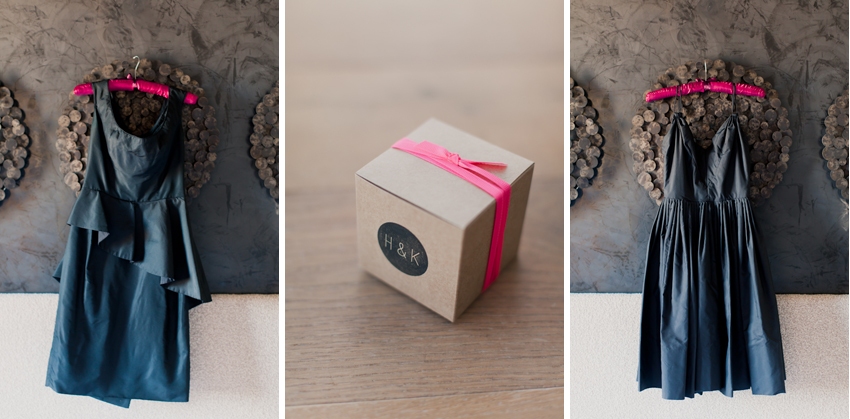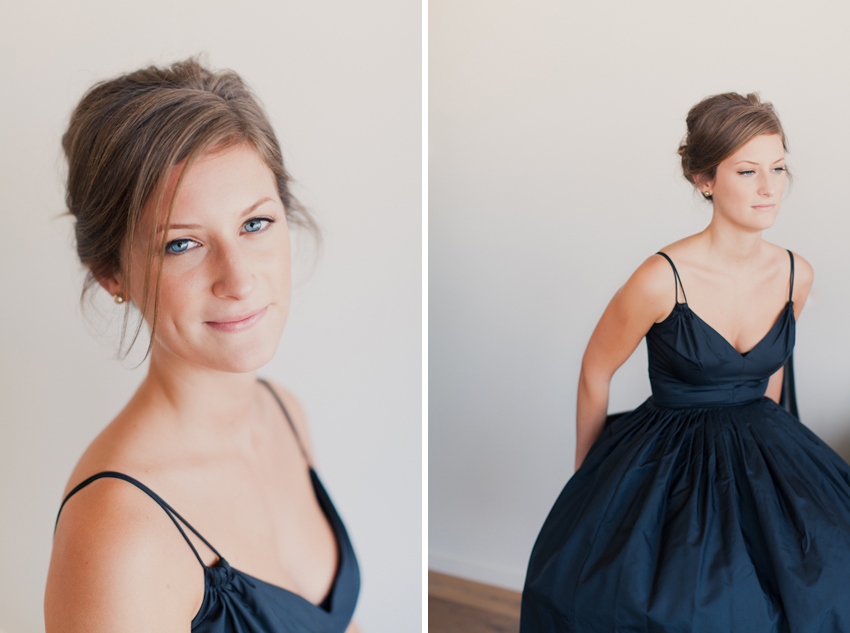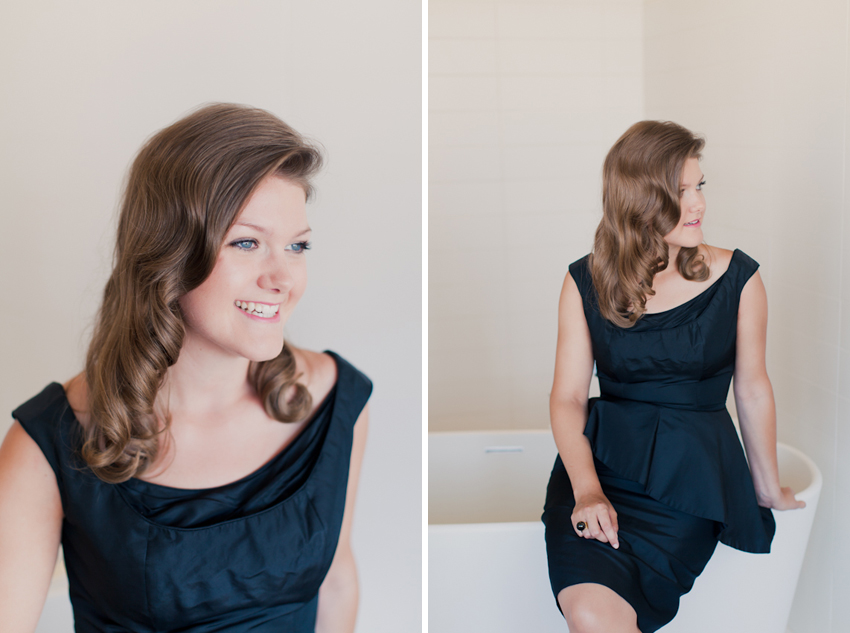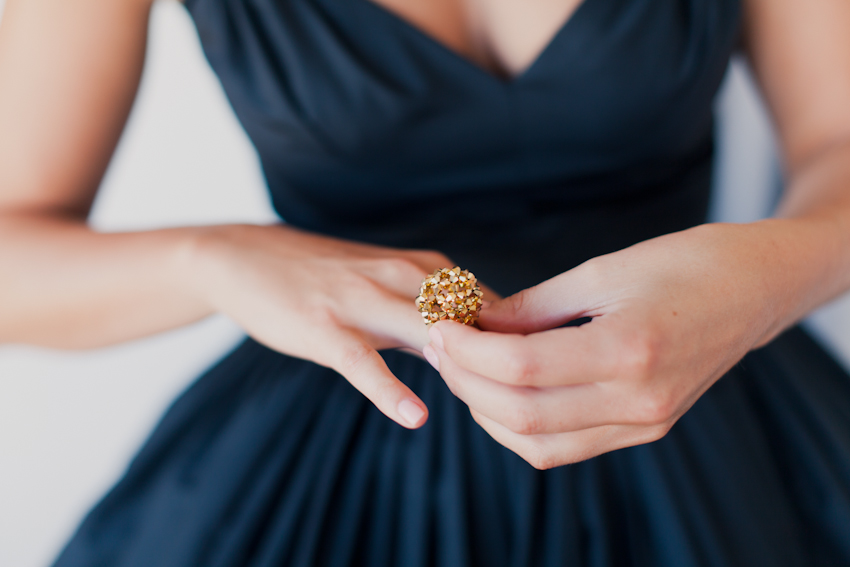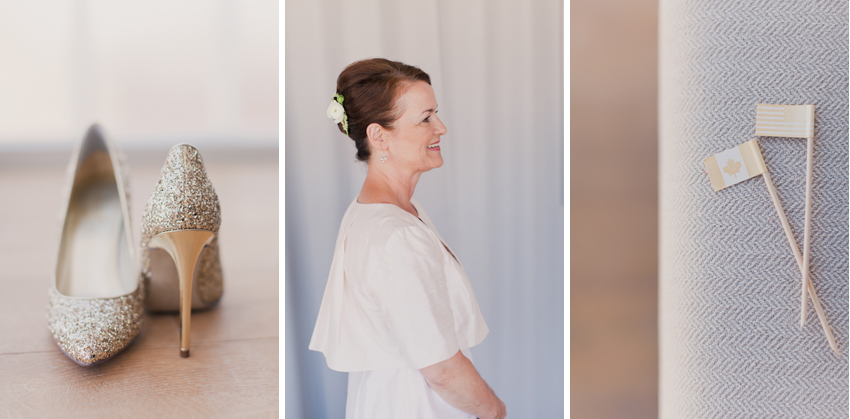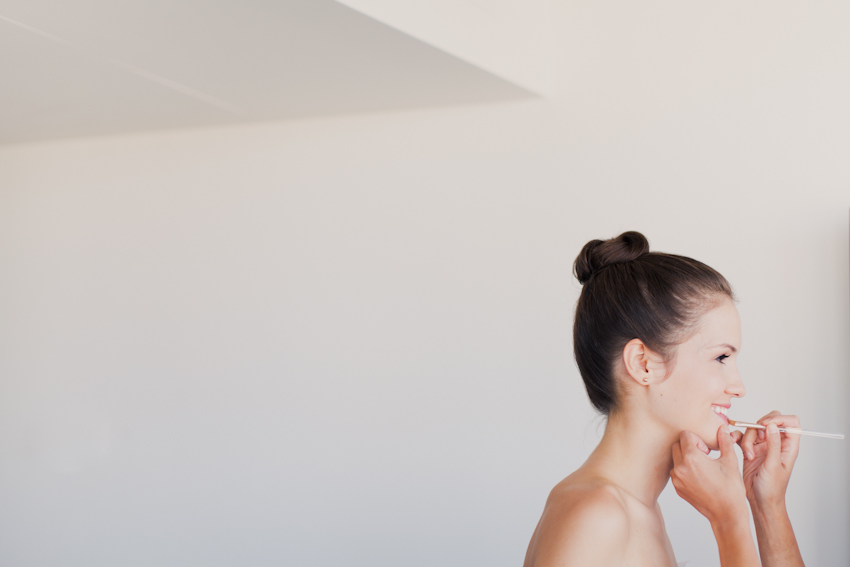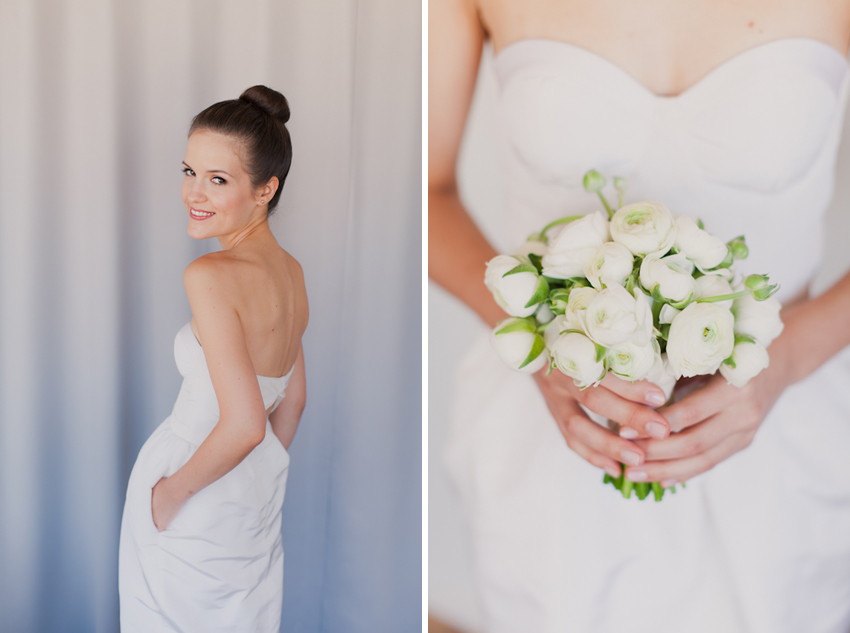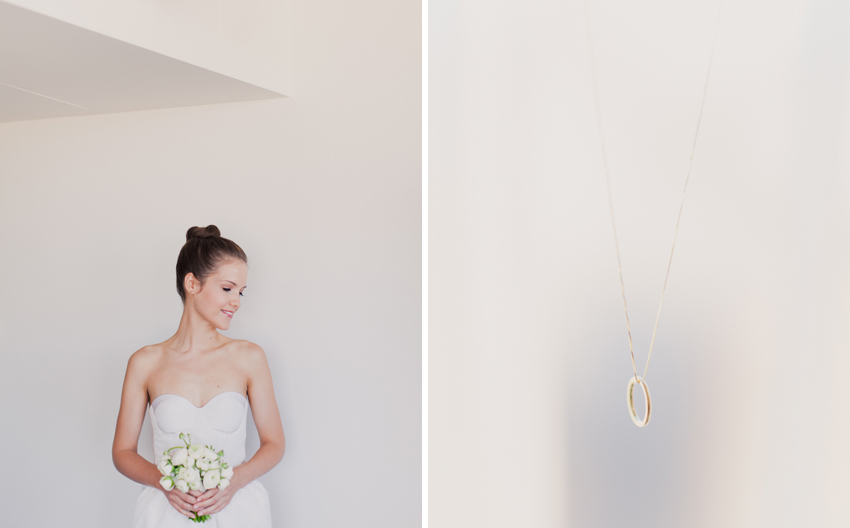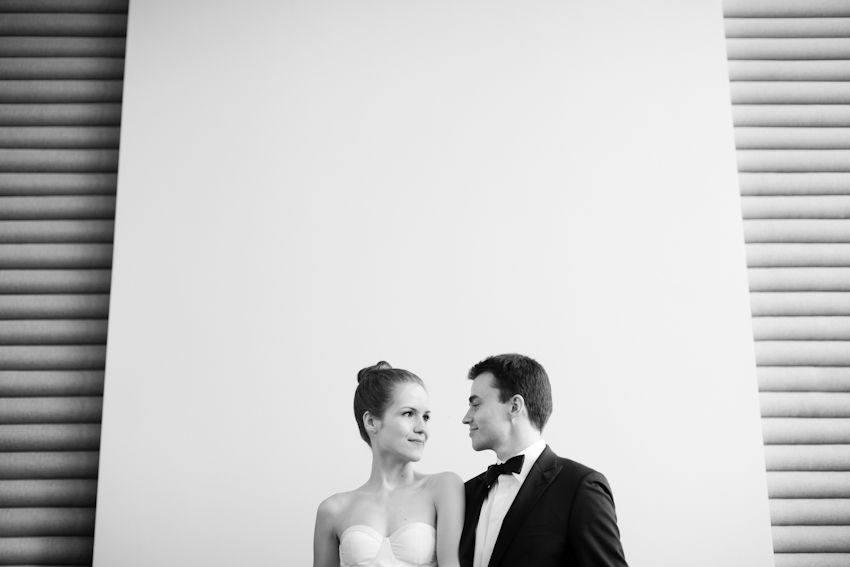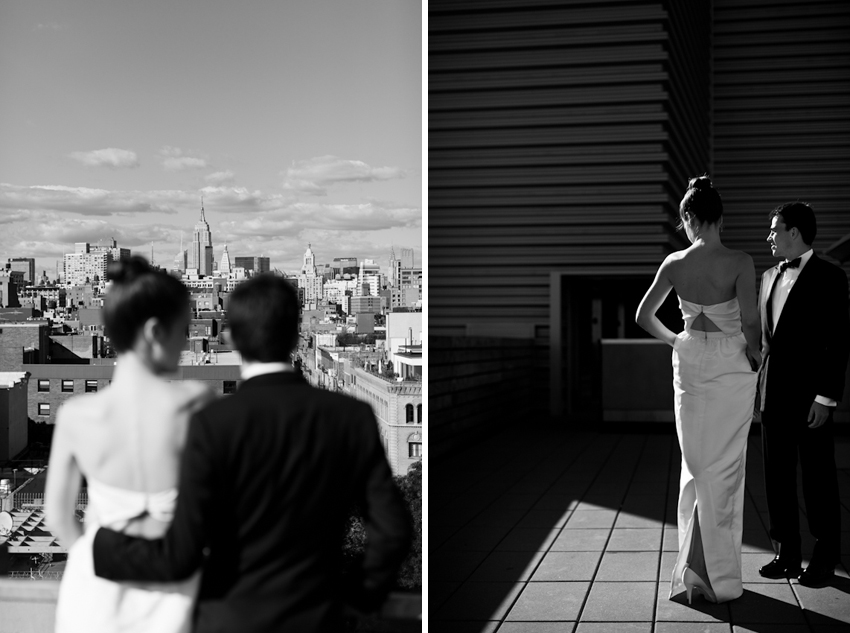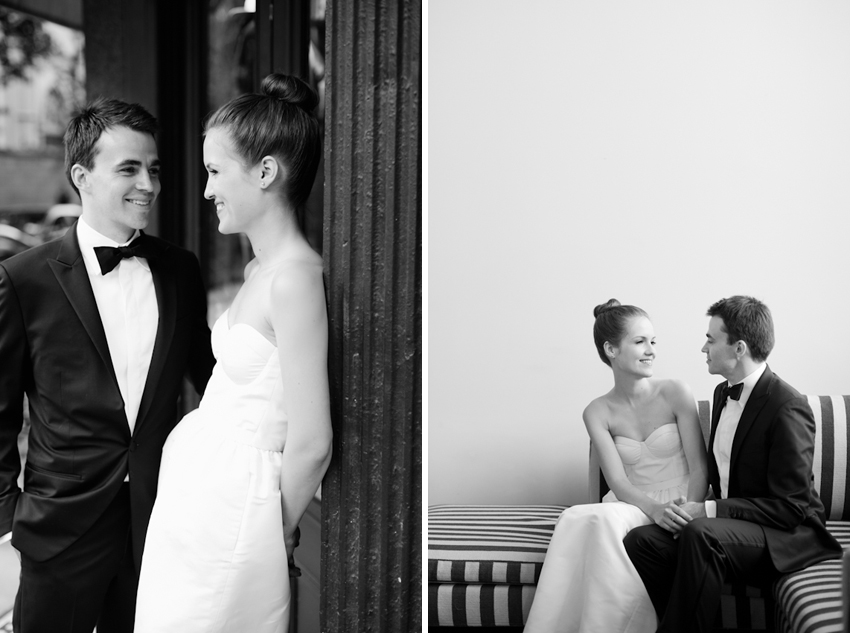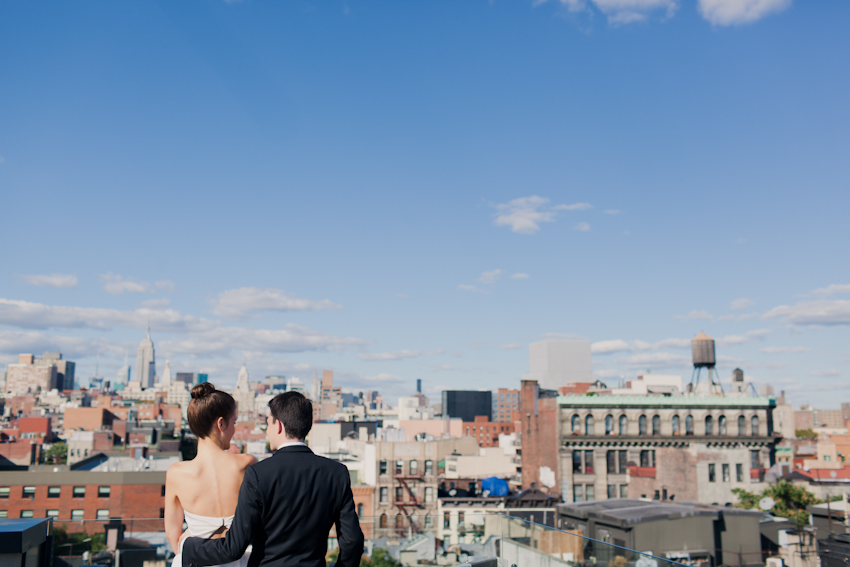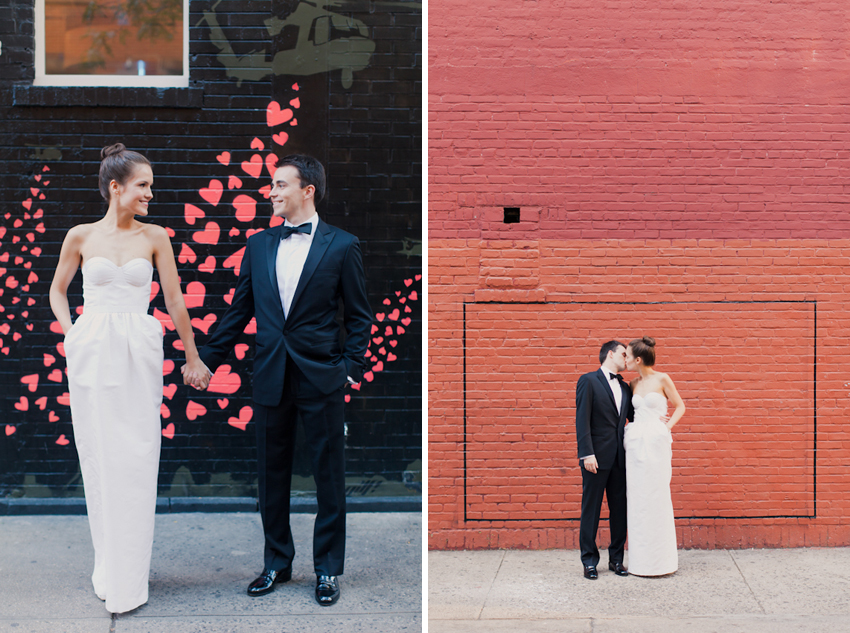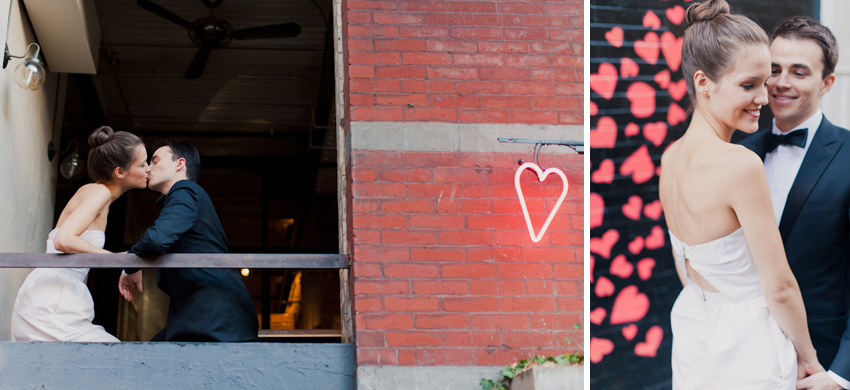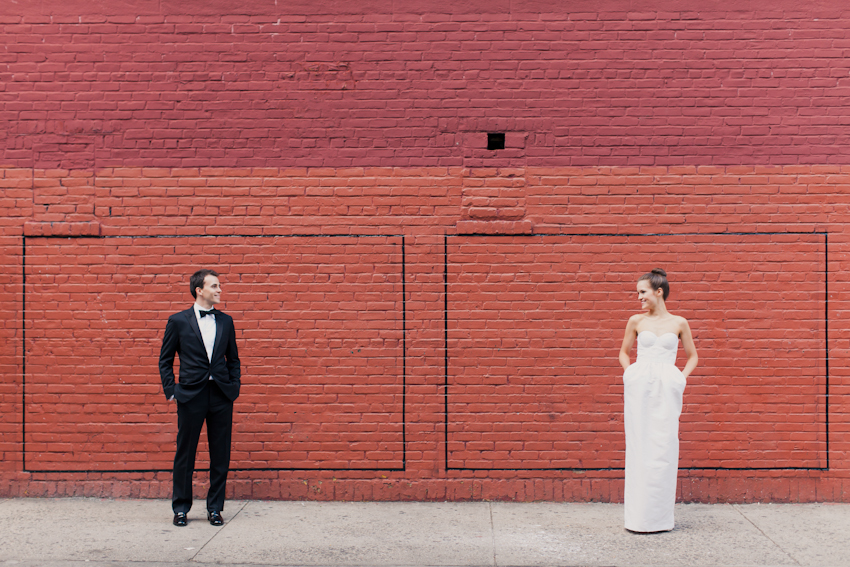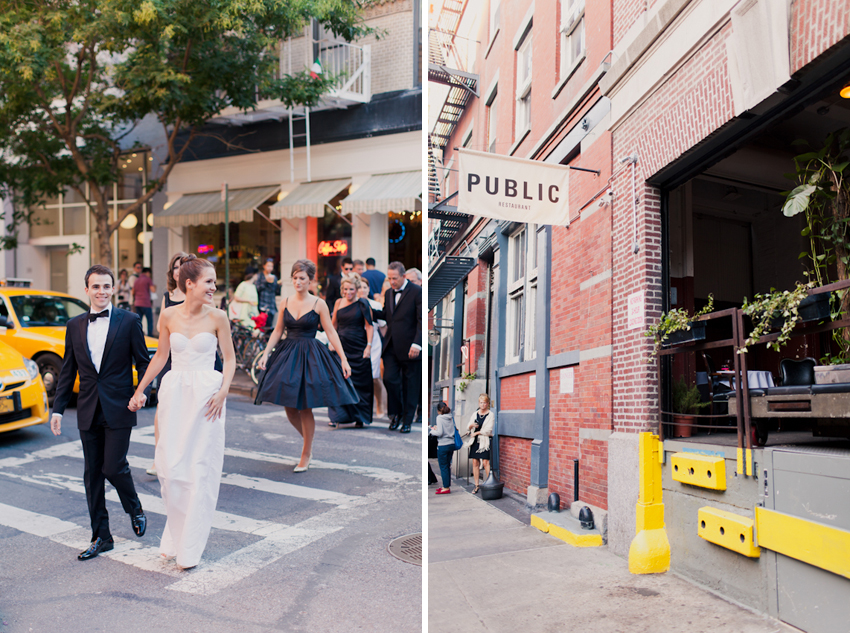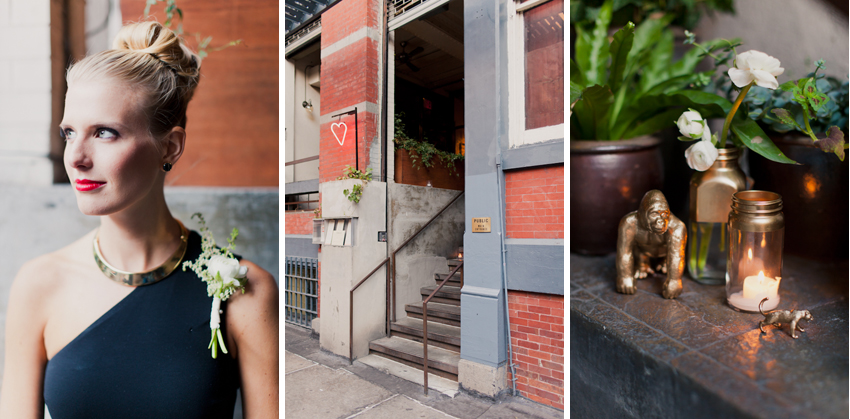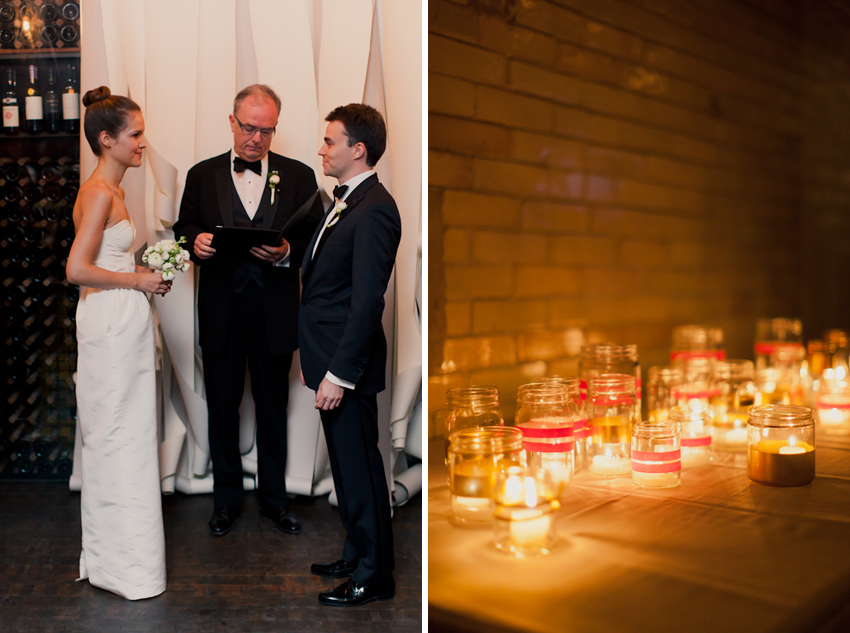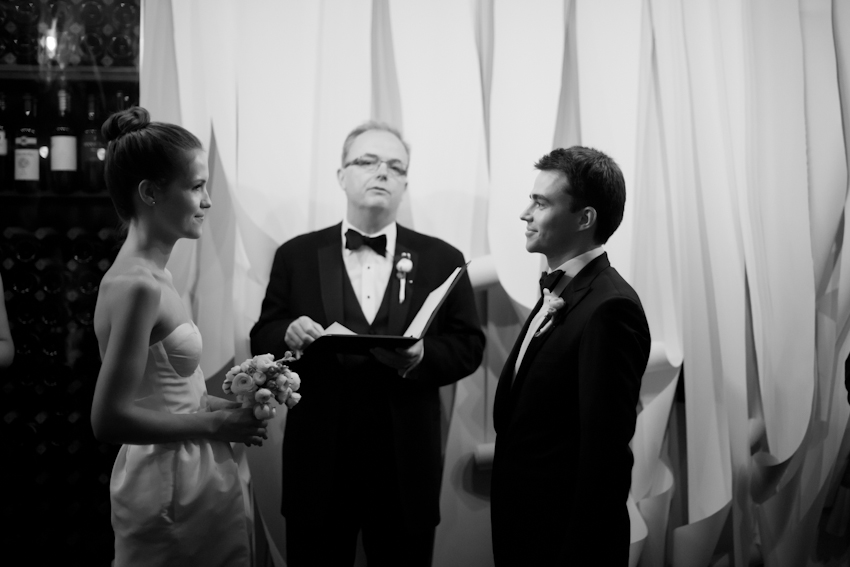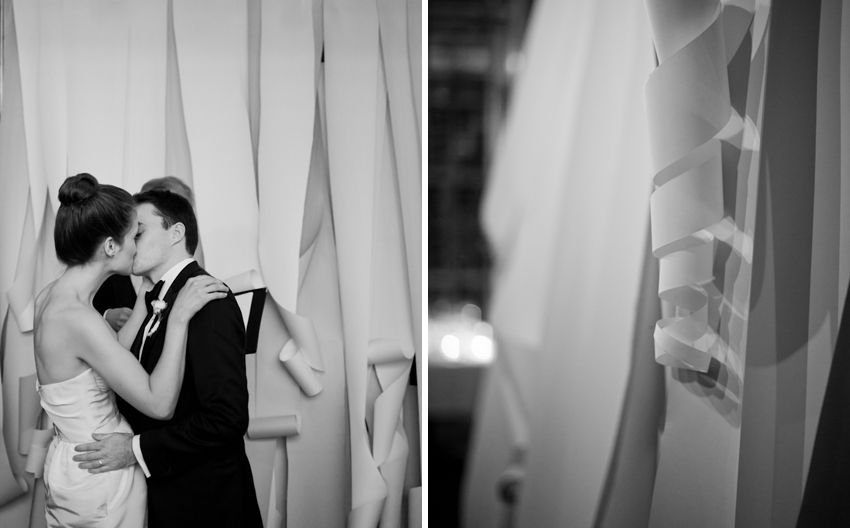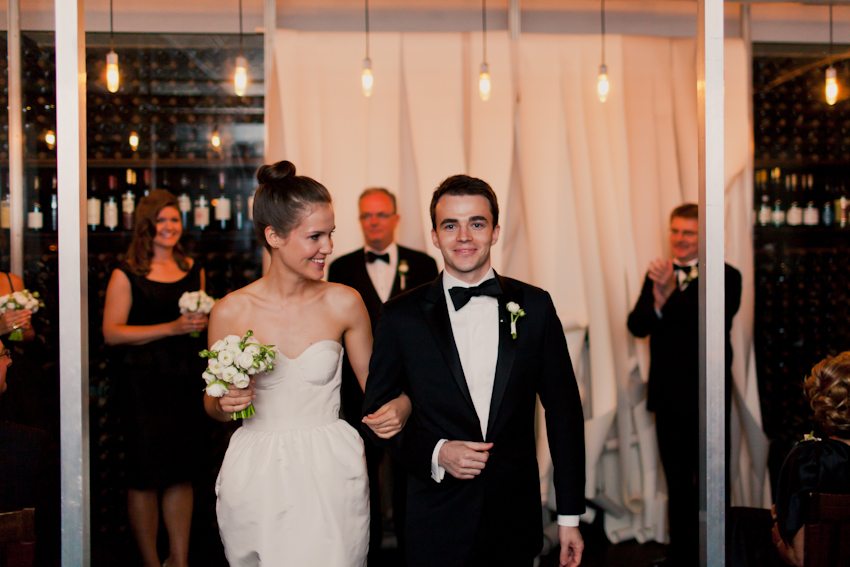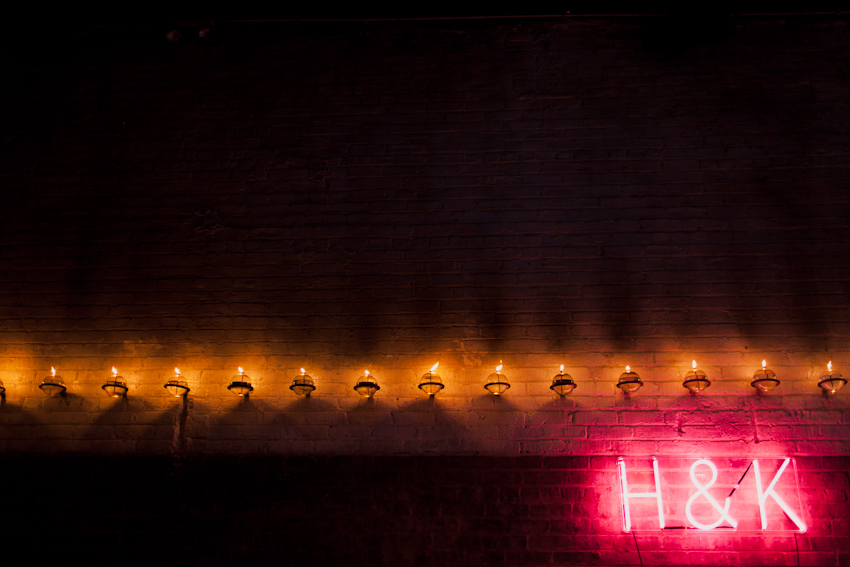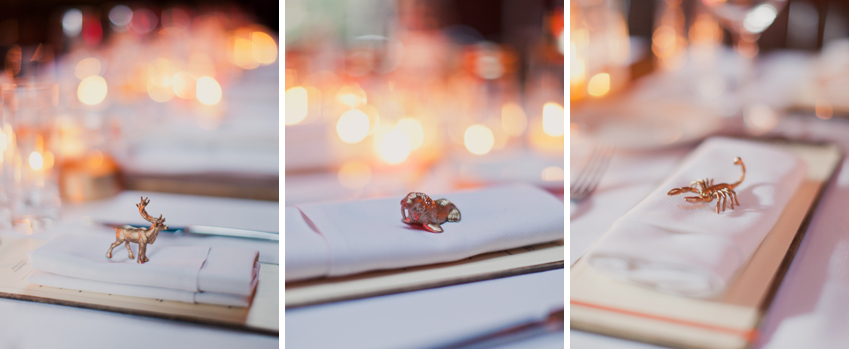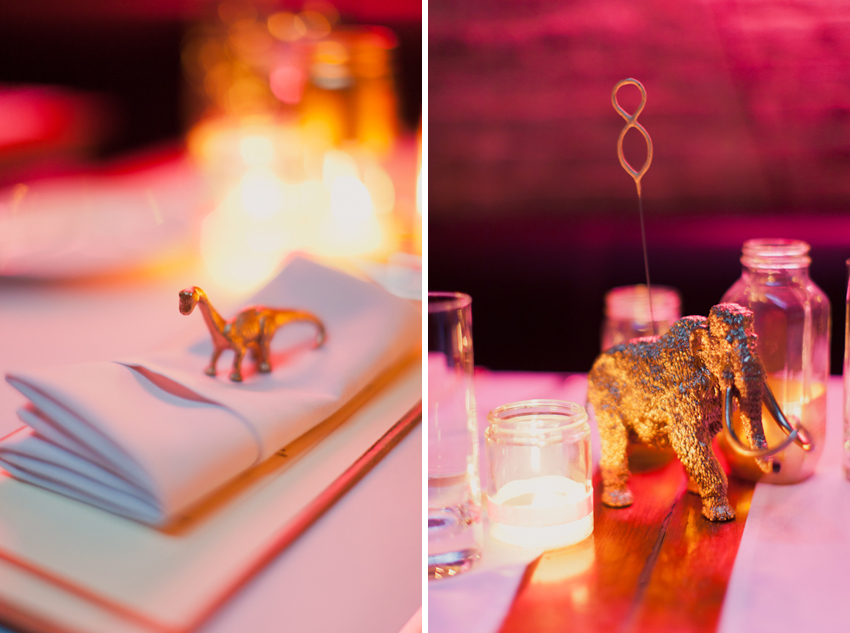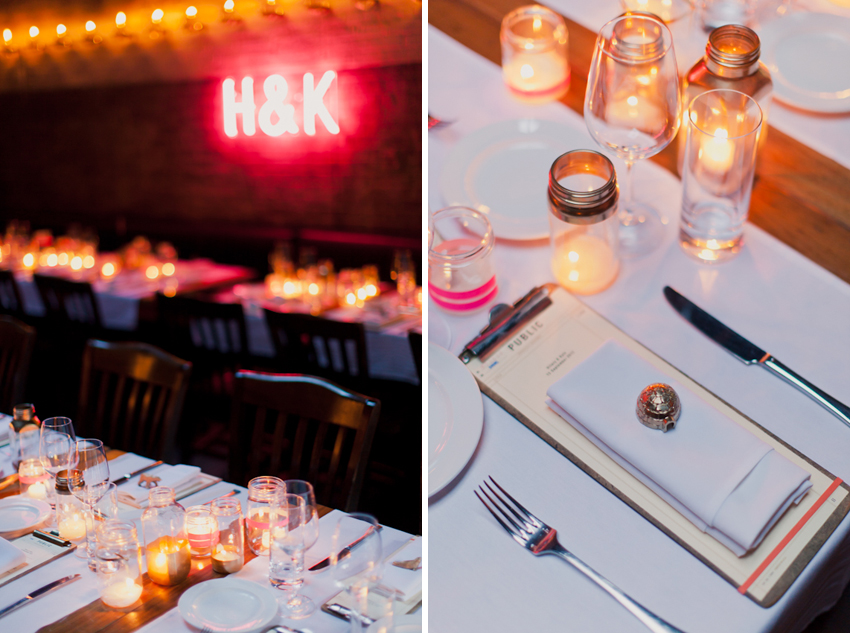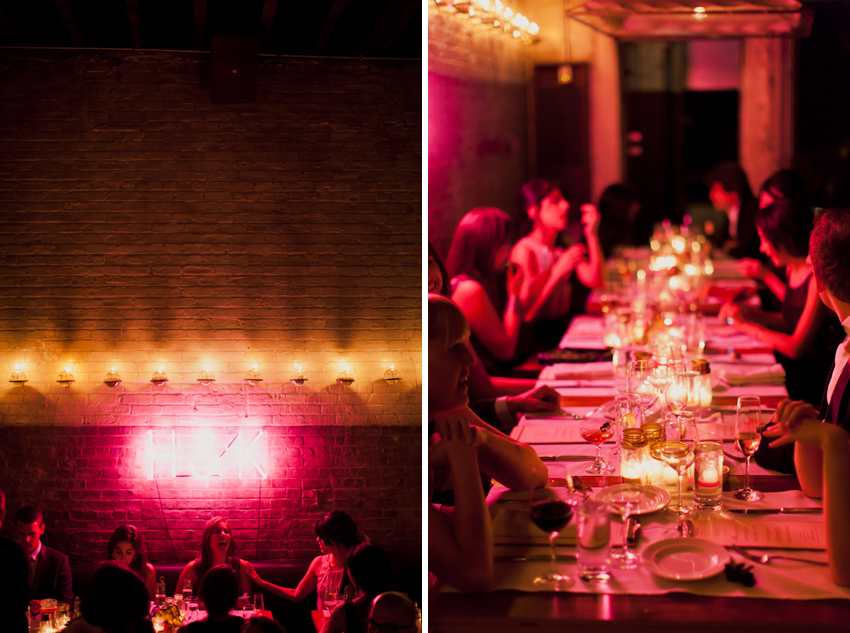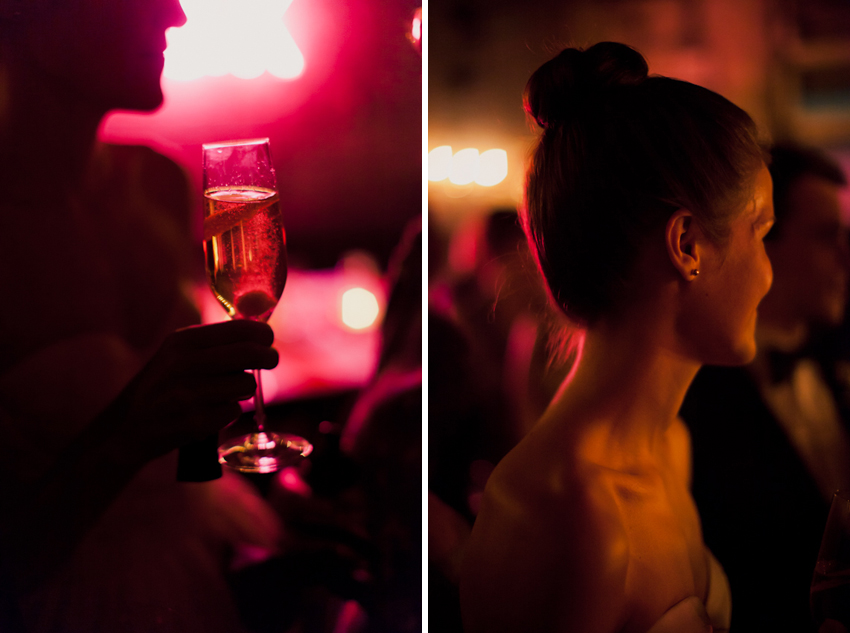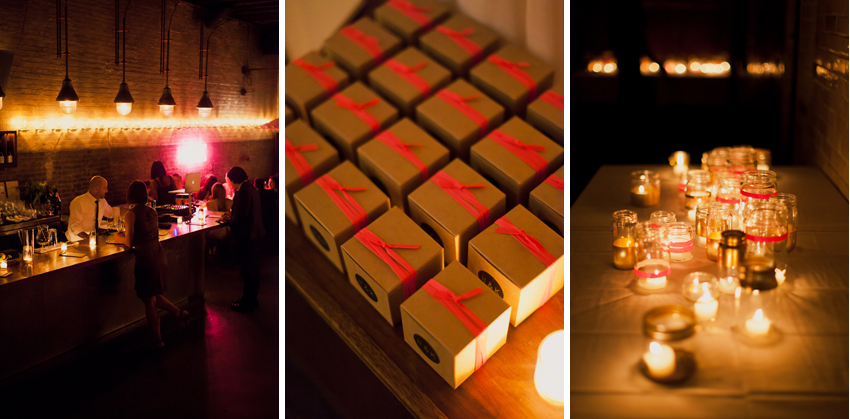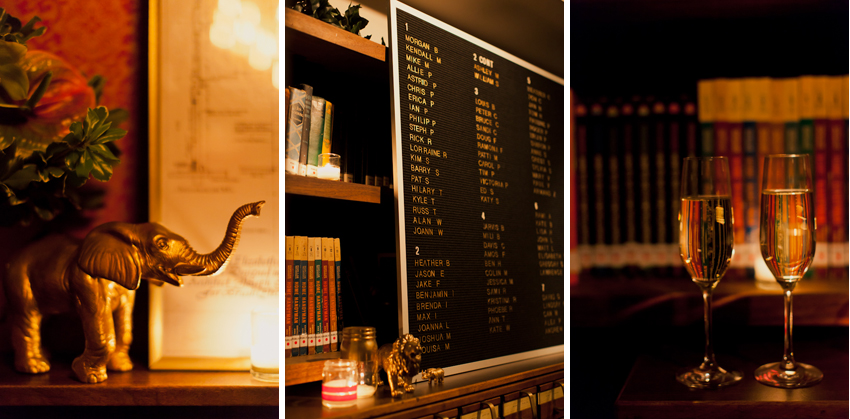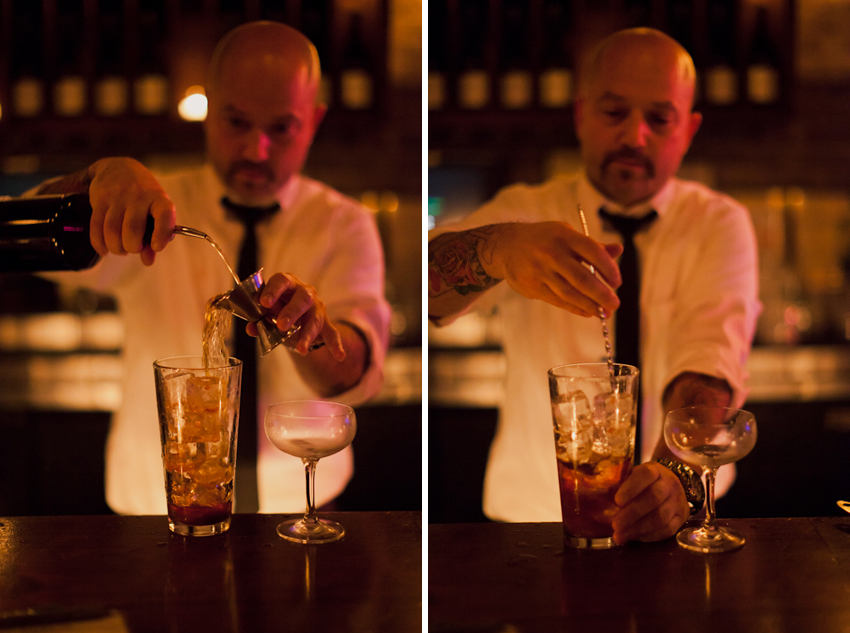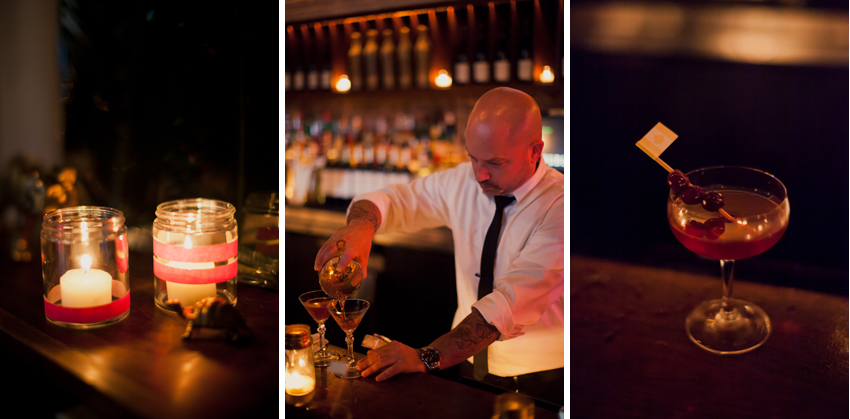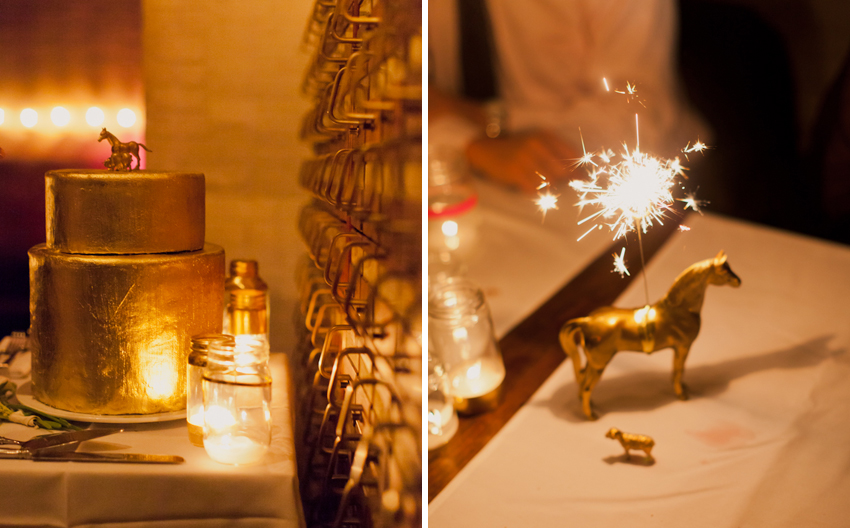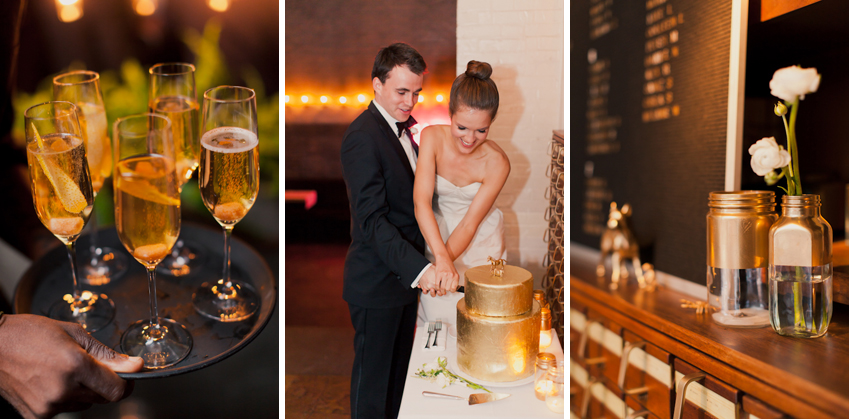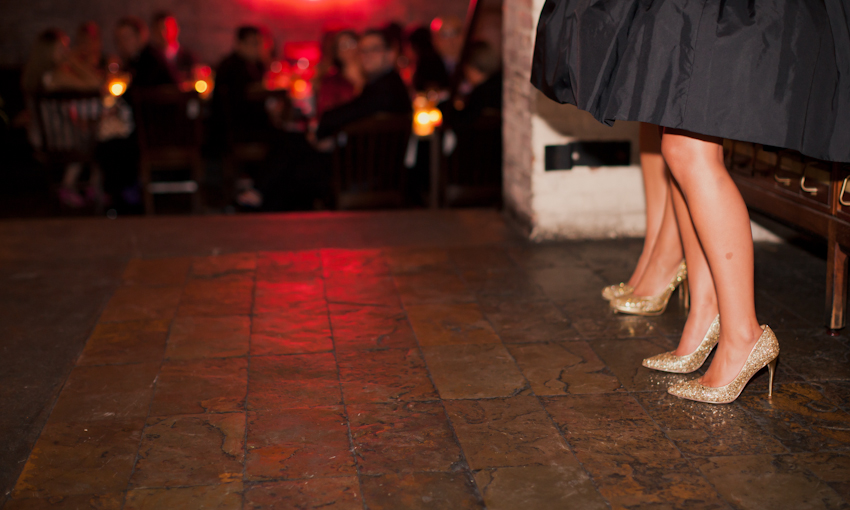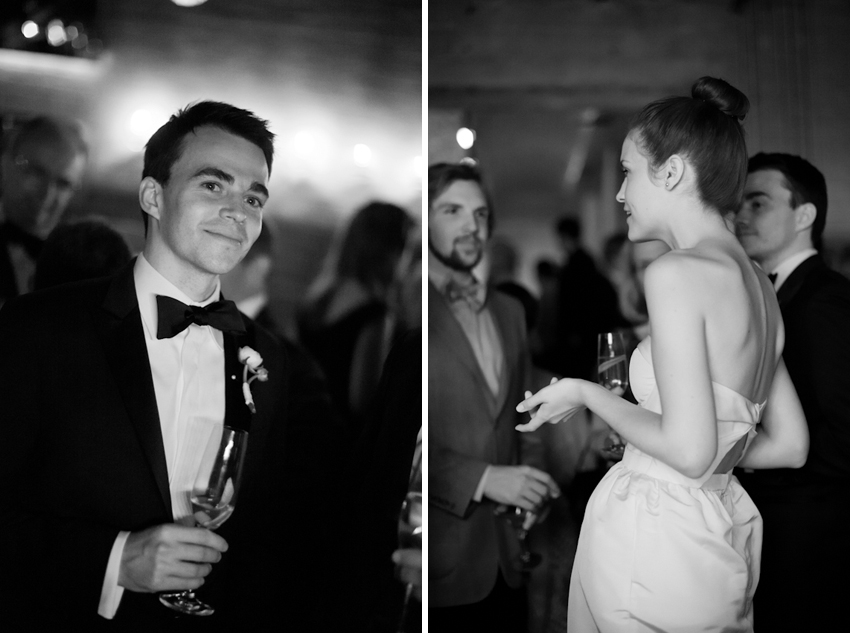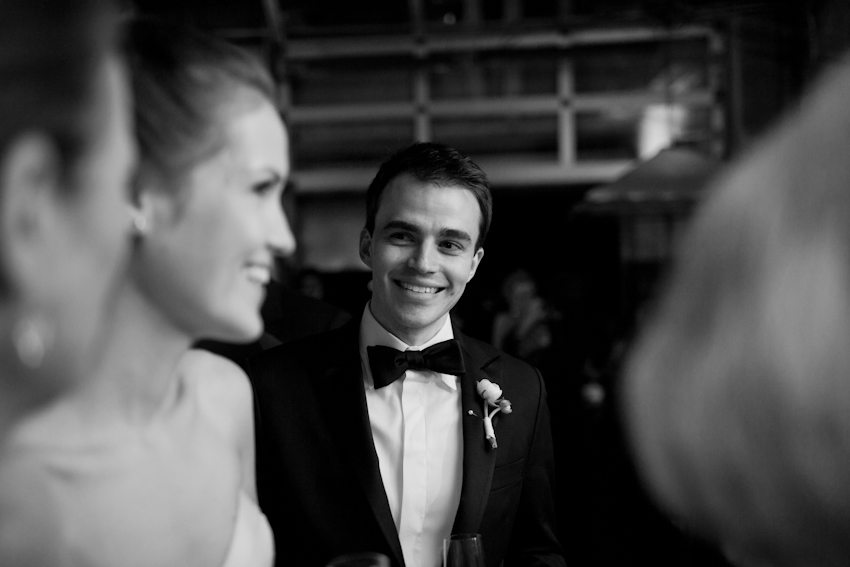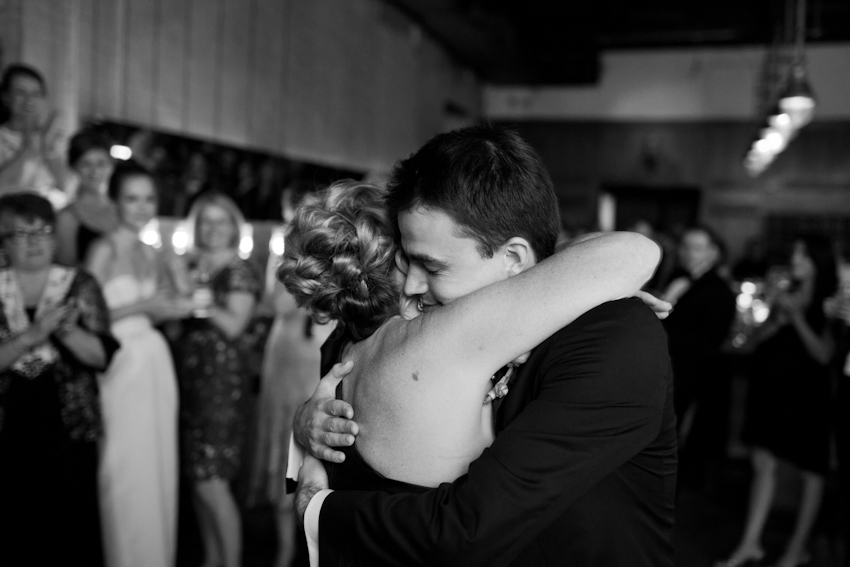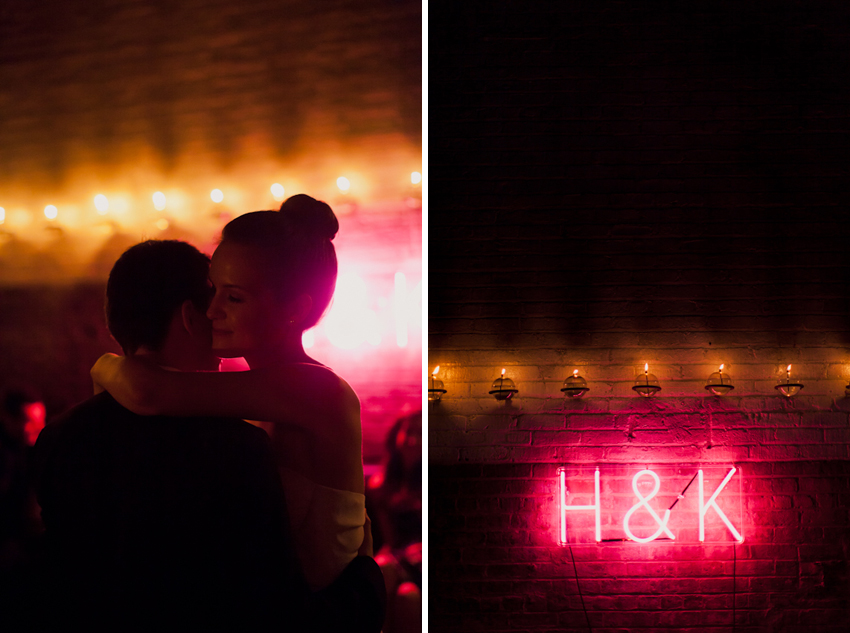 Pre-Event Venue: The Nolitan Hotel
Reception and Ceremony Venue: PUBLIC
Bride's Dress: Custom-Designed by Katie Ermilio
Bride's Shoes: Jimmy Choo
Groom's Tuxedo: Zegna
Groom's Shoes: Lanvin
Rings: Satomi Kawakita
Bridesmaid Dresses: Vintage 1950s dresses by Ceil Chapman and Sam Friedlander, found at The Cat's Meow
Bridesmaid Shoes: Ivanka Trump, Nine West
Bridesmaid Jewelry: k2o, Kelly Wearstler
Hair: Vanessa Afshari
Make-Up: Kim Do
Food and Beverage: PUBLIC
Cake: Ellen Mirsky, PUBLIC's Executive Pastry Chef
Flowers and Décor: Amy Chin
Balloons: Brooklyn Balloon Company
Invitation, Packaging, Drink Stirrers, Seating Chart, and Neon Design: Bride
Letterpress: Publicide
Favors: Champagne Jelly by Astrid Pinnington (Mother-of-the-Bride)
Neon Heart and Initials: Let There Be Neon
DJ: DJ Ceremony
If you follow me on instagram or Facebook, you perhaps saw that I was in Greece a few weeks go. Santorini is one of the most stunning location I've ever seen, and Julie + Romain could've not picked a better destination for their wedding. They gathered their closest family and friends for a beautiful celebration that felt emotional, elegant yet relaxed and fun. Felicitations Julie+Romain!
If you'd like to see more images from this trip, feel free to visit my other photography blog where I share my personal, editorial and commercial work.
A few more portraits of the newlyweds…
Wedding Planner: Santorini Glam Weddings
Cocktail location: Rocabella
Dinner location: Aghios Artemios
Bride's Dress: J-Crew
Bride's Shoes: Lanvin
What a magical wedding at the Foundry… It's always a pleasure to get to meet and photograph such wonderful couples. Congrats to Nora+Jacob. And thanks to the lovely ladies of Firefly Events and the wonderful creative team who made their celebration even more beautiful. Special thanks to Caroline for all her help that day.
Featured on:
Second shooter: Caroline Frost
Wedding Planning & Design: Firefly Events
Venue: The Foundry
Pre-Wedding Location: Soho Grand Hotel
Florist: Fox Fodder Farms
Caterer: Radish Catering
Baker: 9 Cakes
Officiant: Hope from A More Perfect Union
Music: Kenan from Les Loups
Hair: Sally from Styles on B
Make-Up: Nicole Sievers
I love these two… such fun, sweet, genuine people. I first got to photograph Shiva+Brian's small wedding ceremony in California, at the beautiful City Hall of San Francisco. We met again in Paris, with their closest friends and family members. It was a gorgeous summer day to have an outdoor wedding by the Seine River. After getting ready in a beautiful apartment in Le Marais, they held a  ceremony along the river banks, followed by a reception on a boat with beautiful views of the city. Marie-Emilie from Mon Plus Beau Jour helped them plan and design their Parisian celebration. Carrie of Pink Toast Ink created their lovely stationery and details. Duncan Wolfe worked his magic to create this amazing film. I love what happens when you put together a fun couple, a beautiful destination and a rad team of vendors. Enjoy!
Coming soon… a dreamy, intimate wedding on the magical island of St John, USVI.
It was a pleasure working with Island Style Weddings, and I can't wait to share more from this beautiful destination wedding!
I can't resist sharing a little preview of a lovely wedding in Provence. Coming very soon!
It's a lovely midsummer evening in Paris and I feel like sharing a few words…
So far it's been a busy wedding season and I've had a hard time keeping up with everything, so first I want to say sorry for the lack of regular blog updates. I feel incredibly blessed and grateful to be able to do this awesome job and work with such wonderful couples all over. Thank you for your kindness, trust and patience!
I still call Brooklyn home and I'm still a "New York wedding photographer", but I've actually been away from home a lot lately and haven't shot in NYC very much. If you want to follow my wanderings, here are my updated travel dates.
This season has been fun, beautiful, exciting and a bit tiring (hello, jetlag!). I had an amazing time photographing this lovely wedding in Greece. Over the past few months, I also had the chance to explore and shoot in Italy, France, Switzerland, Thailand, Mexico, Virgin Islands, Dubai, Hawaii, California… and I'm excited for all the beautiful weddings and destinations ahead.
My iPhone has been following me everywhere and I love sharing snapshots. Until I get to blogging all these weddings and travels, you can get a glimpse of my little adventures and daily inspirations on instagram (follow @fionaconrad). I also try to update my other photography blog.
I love meeting up new people and old friends along the way, so if you would like to talk about a wedding, portrait session or just grab coffee in one of the locations, feel free to say hi.
Happy Summer to all of you!
If you follow me on instagram, you might have seen a little glimpse of the Caribbean over the summer. Of all the destinations I've had the chance to discover this year, the US Virgin Island of St John is certainly one of the most beautiful. After falling in love with this little piece of paradise, Samantha & Peter decided to bring a few loved ones to have an small, intimate celebration on this dreamy island. Island Style Weddings helped them plan their destination wedding at Hawksview Estate, a fabulous villa overlooking pristine bays. It was a pleasure to capture their special day in such an intimate, gorgeous setting. I'm also grateful for meeting this wonderful couple – Samantha & Peter are not only incredibly romantic, glamorous and stylish, but they are also truly gracious, attentive and welcoming people.
What I love about destination weddings is that I often get to photograph more than just the big day itself. With Samantha+Peter, I had the chance to document a beautiful sunset cruise with their guests, and share a few more moments with them. Here's just a little taste…
Congratulations Sam+Peter!