Archive for 'Weddings'
A little preview of Julie+Romain's beautiful destination wedding in magical Santorini… I can't wait to share more photos from this wonderful celebration in Greece. Τα λέμε σύντομα!
Last winter, I had the chance to escape freezing New York and join Susanna+Chris for their wedding in Phuket, Thailand. Their celebration took place at the gorgeous Andara Resort, in a private villa overlooking the Andaman Sea. Most of their guests flew in from Hong Kong and Australia to celebrate this special day in an intimate manner.
I have some catching up to do on the blogging side and will try to share more from this trip to Thailand soon. In the meantime, here's just one frame.
A big thanks to Susanna & Chris for being so kind-hearted and gracious. Merci!
Julie+Alvaro are a French-Spanish couple from Barcelona. After hearing about their story, I understood that Formentera was not a random wedding destination for them. This island is part of their history and their heart. They met and spent summers together as kids/teenagers, and several years later, they reconnected in Barcelona. They keep returning to Formentera regularly, so that's where they decided to have get married in an intimate, simple, meaningful celebration.
Now, let me tell you a little bit more about their special place… Formentera is Ibiza's little sister, without the touristy resorts and giant parties. The tiny, quiet island started attracting artists and hippies in the 60′s and 70′s. Amazingly, it has kept a bohemian vibe and remains unspoiled, secluded and strictly environment-friendly. Only 3 villages over 12 miles, very few paved roads, no airport. I stayed in a house lost in the middle of pine trees and cactuses, with no internet connection, no cell phone reception and limited water supply… No better way to get immersed in nature and feel inspired by the island's myriad of colors, textures and scents.
Julie & Alvaro wanted photographs that captured not just their wedding, but also the essence of Formentera – so it was an honor that they welcomed me onto their island to be a part of their special day.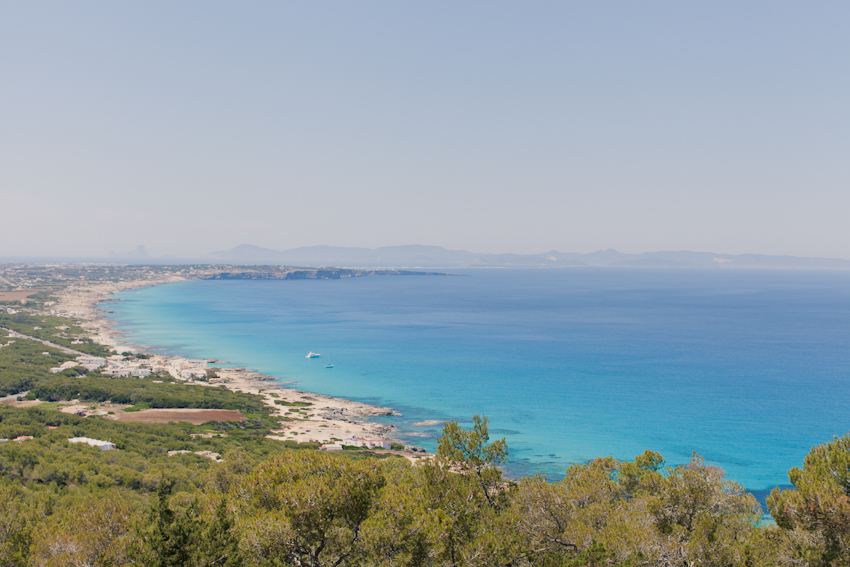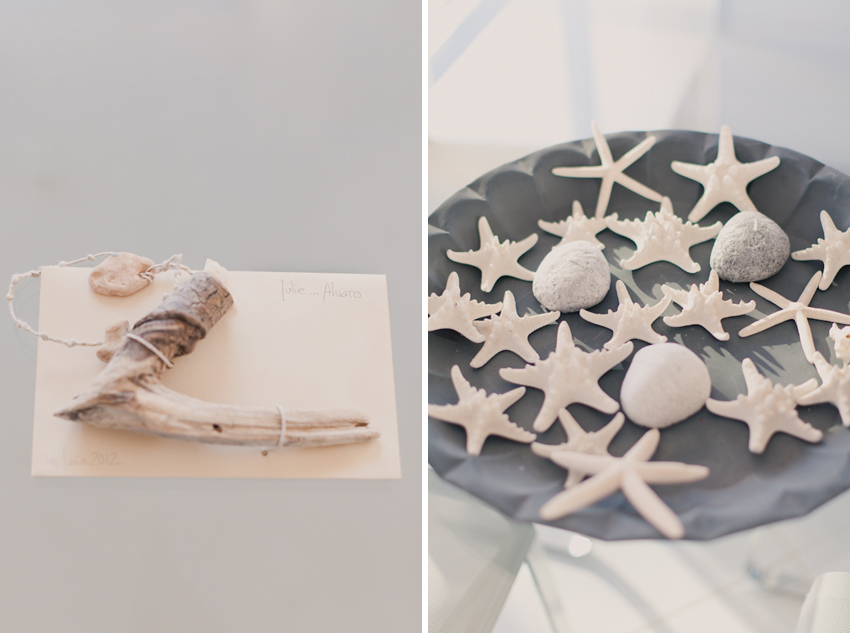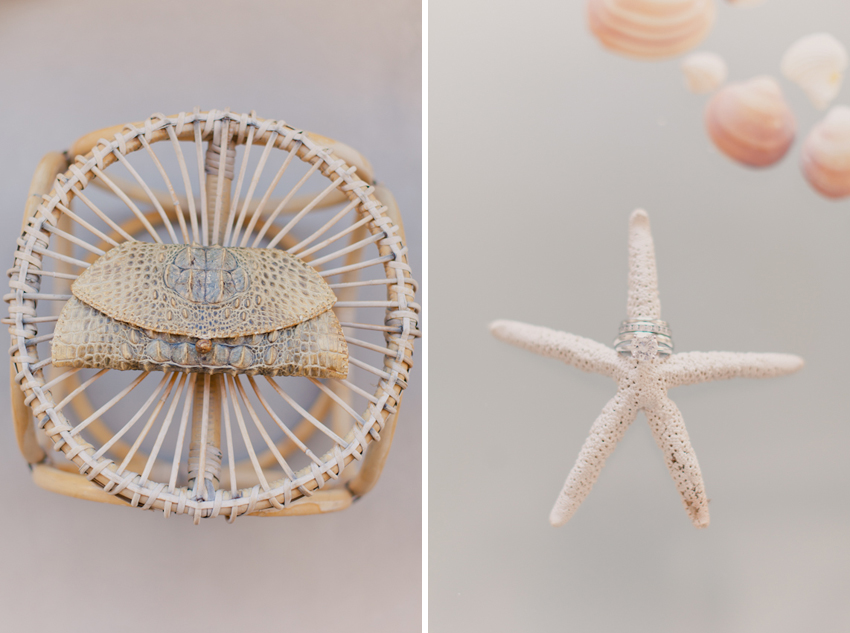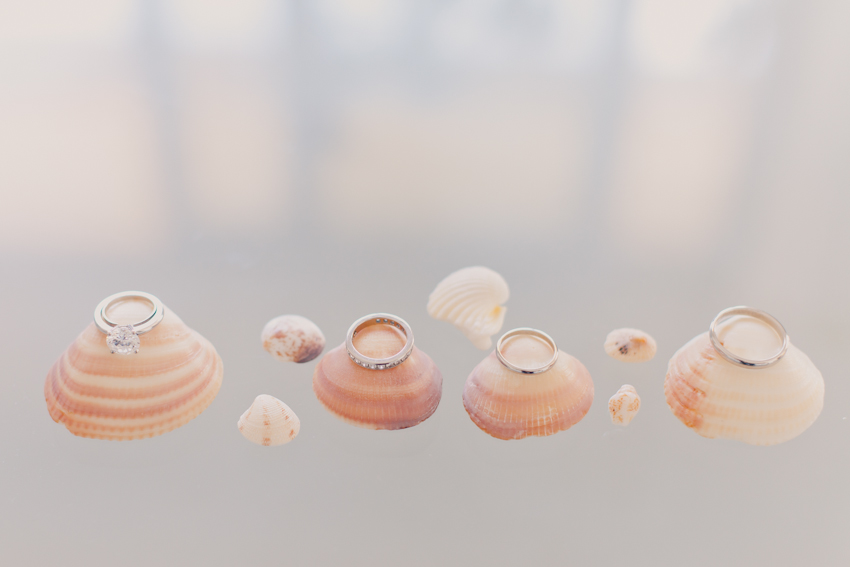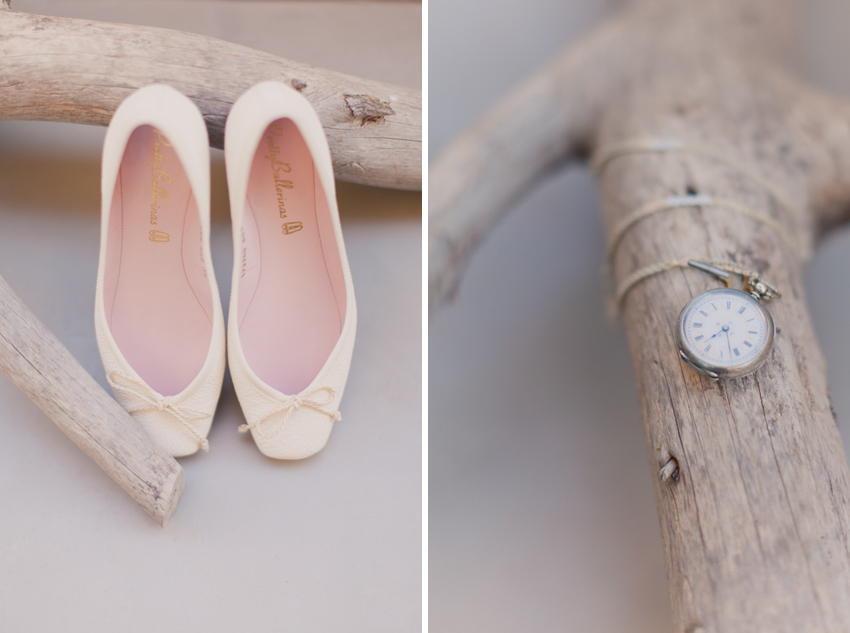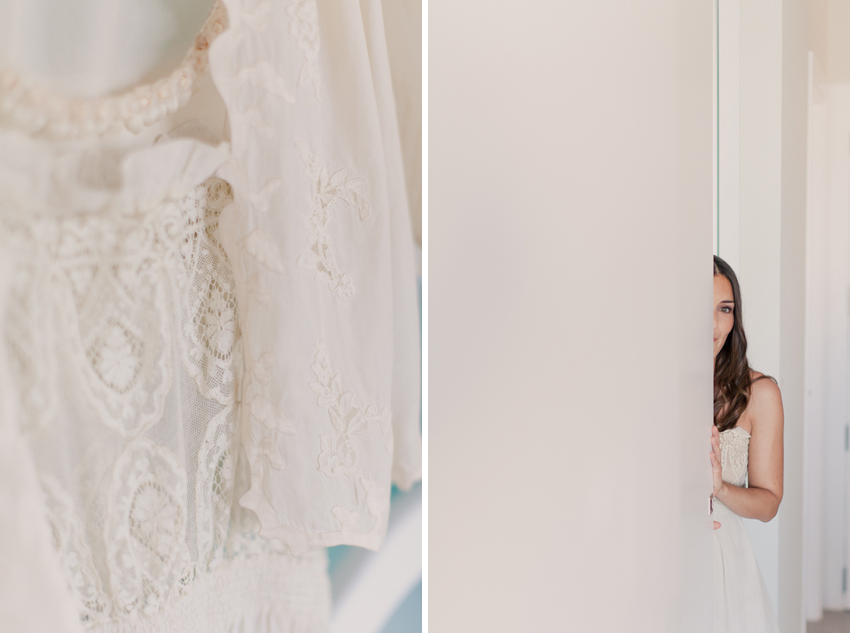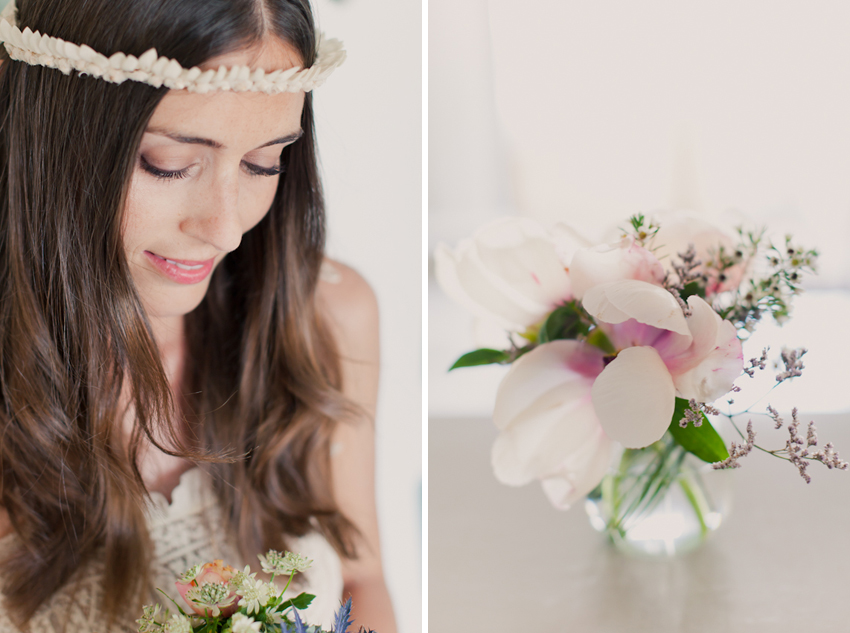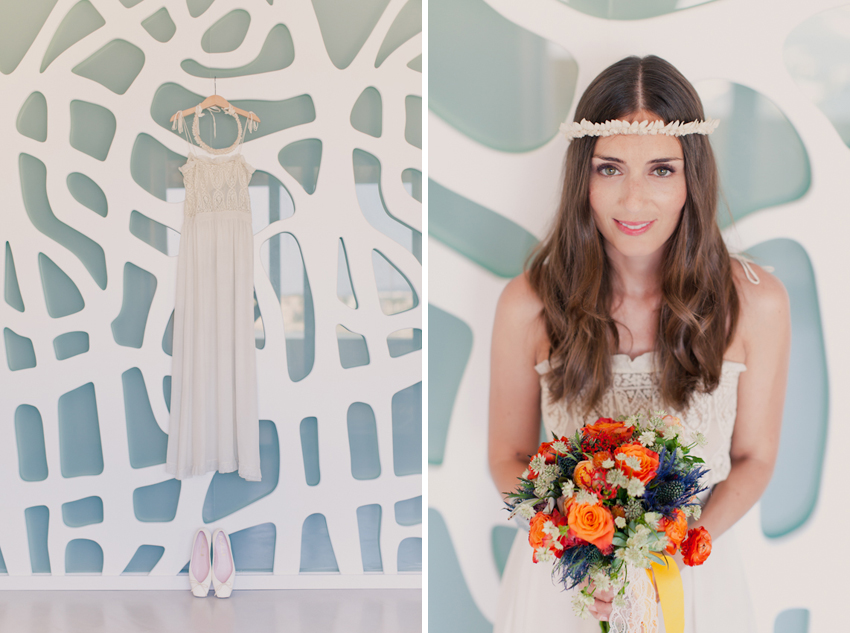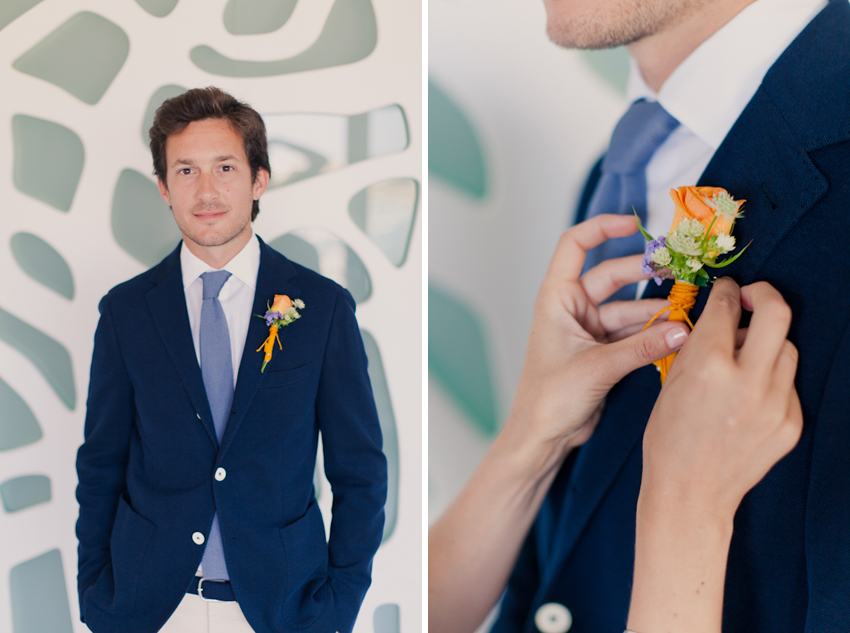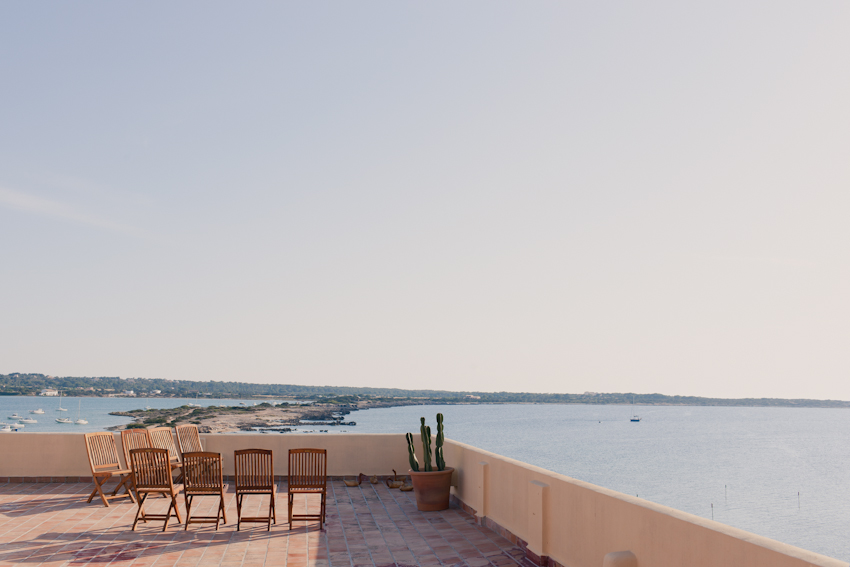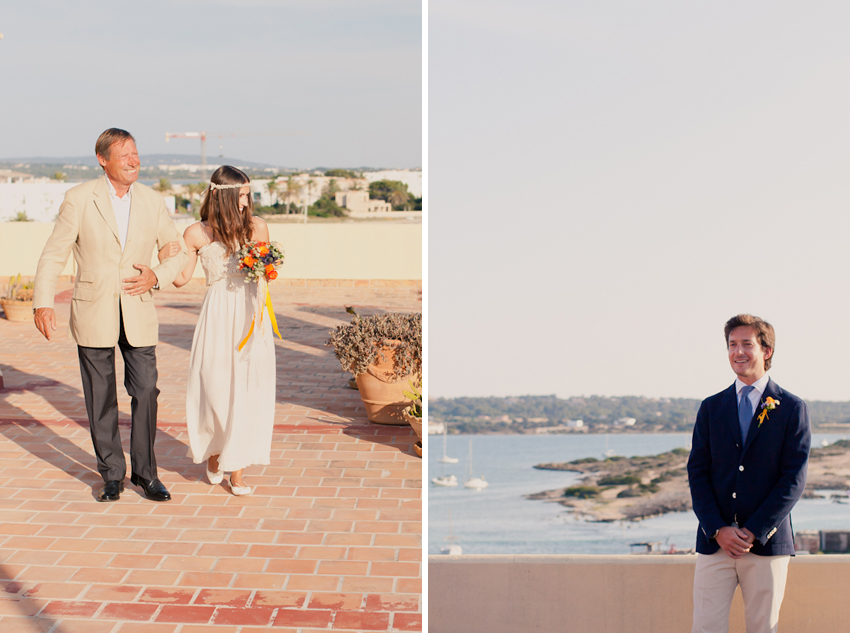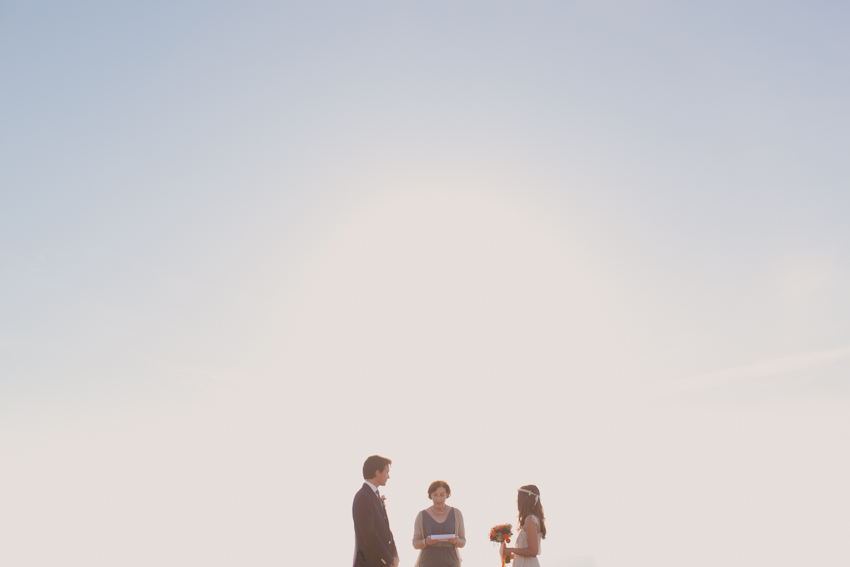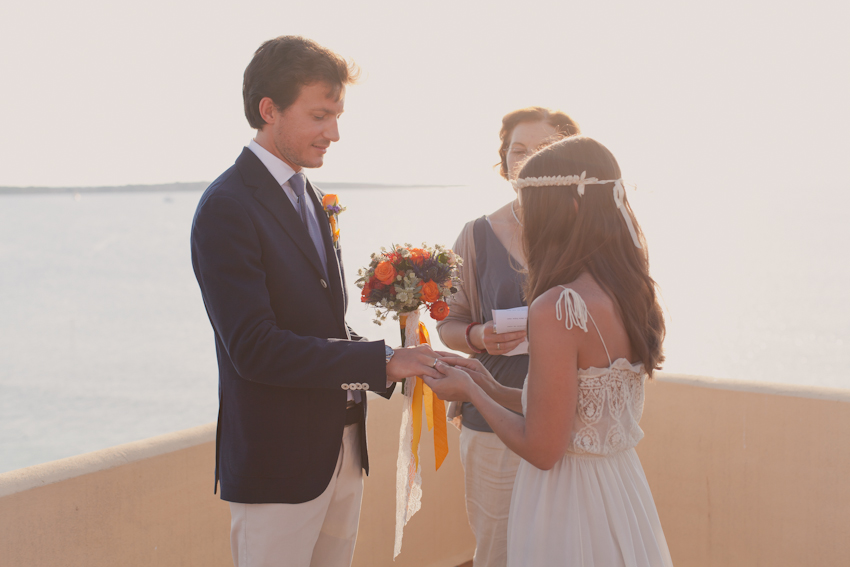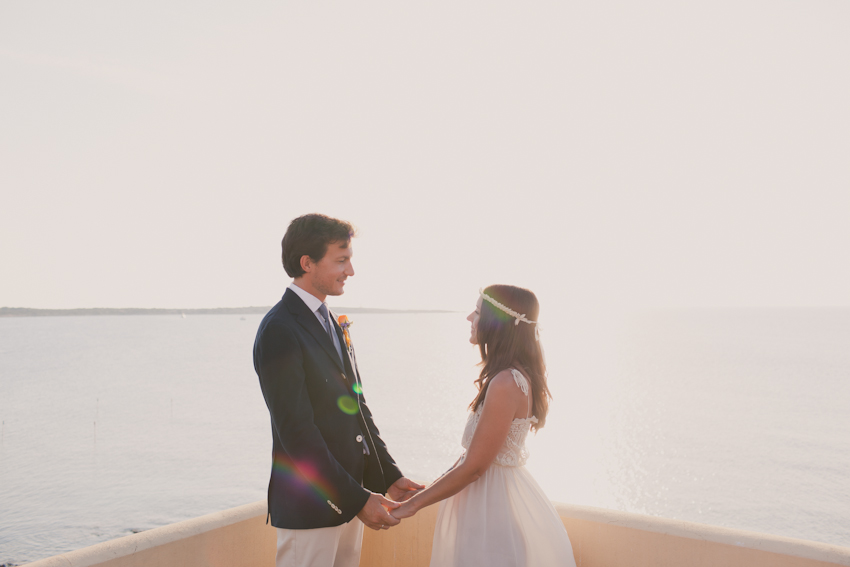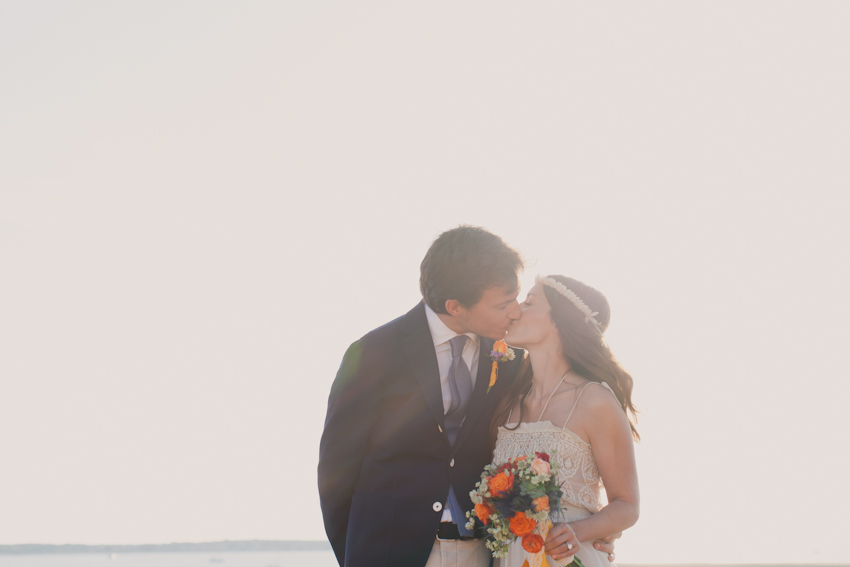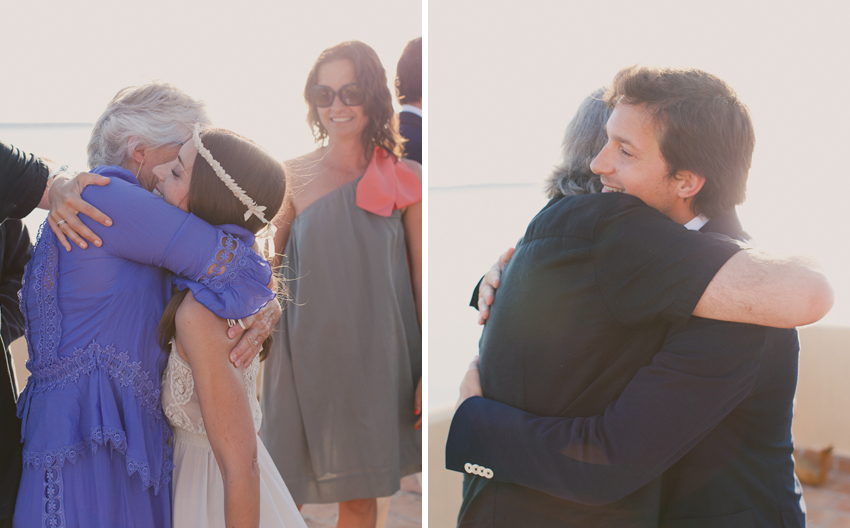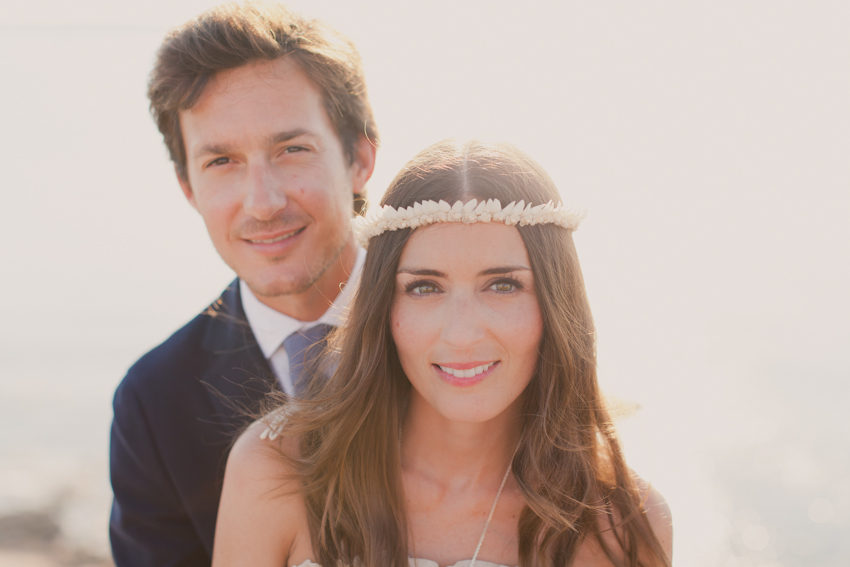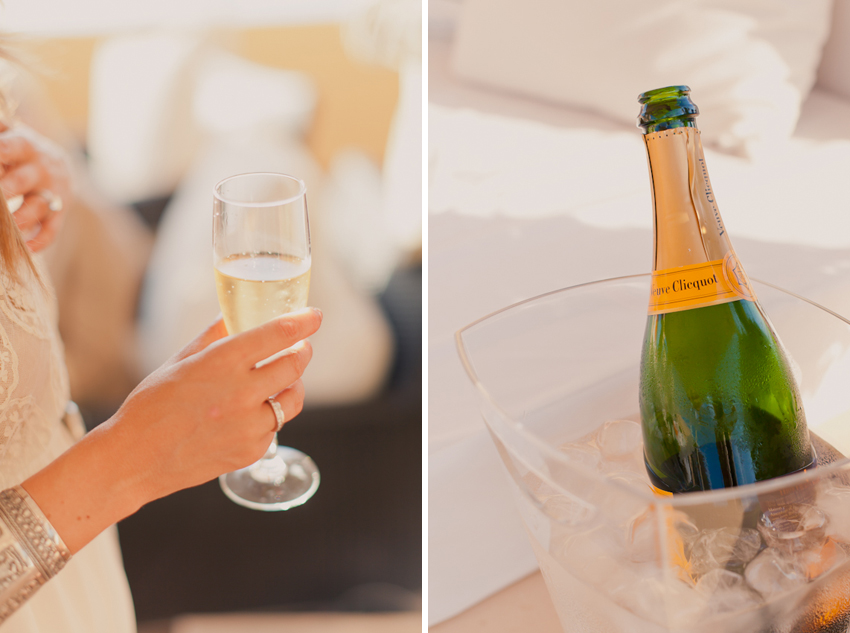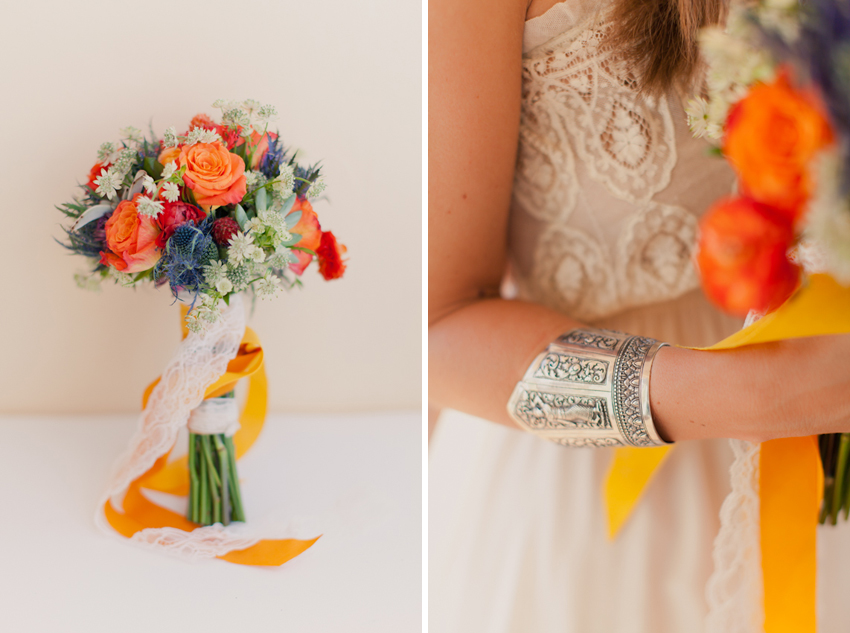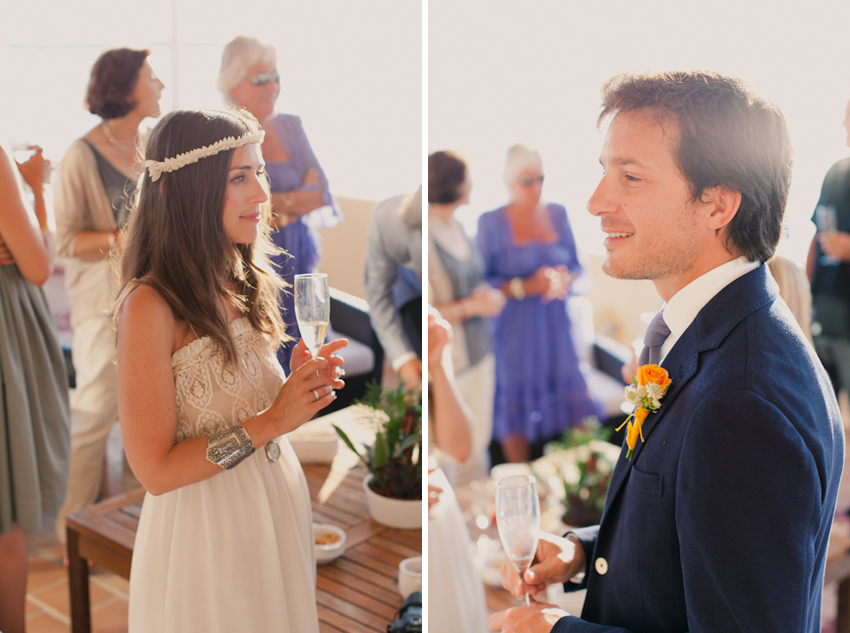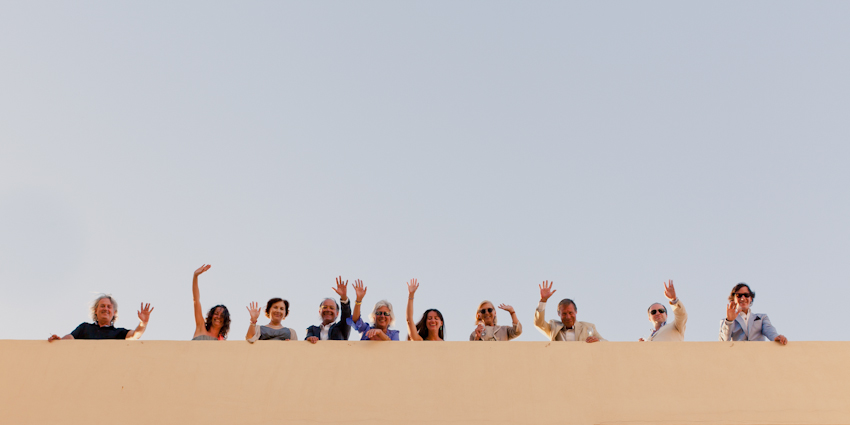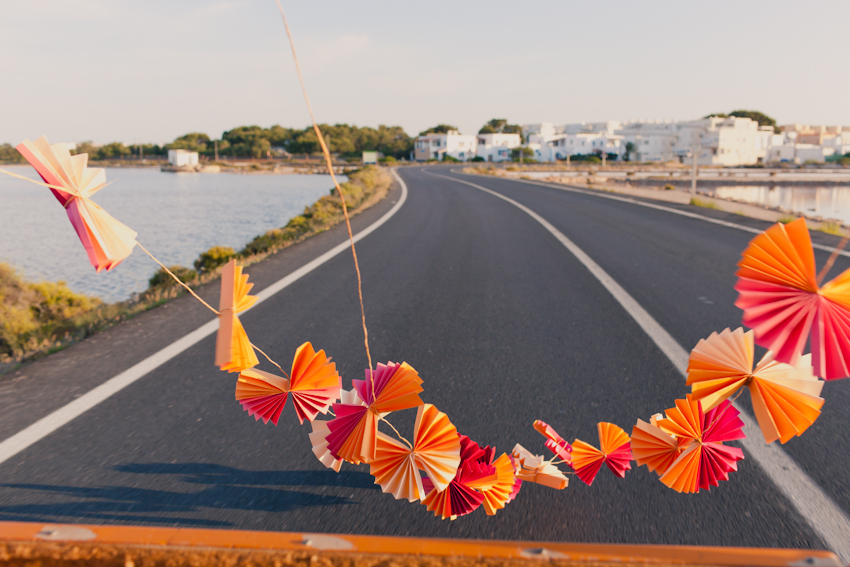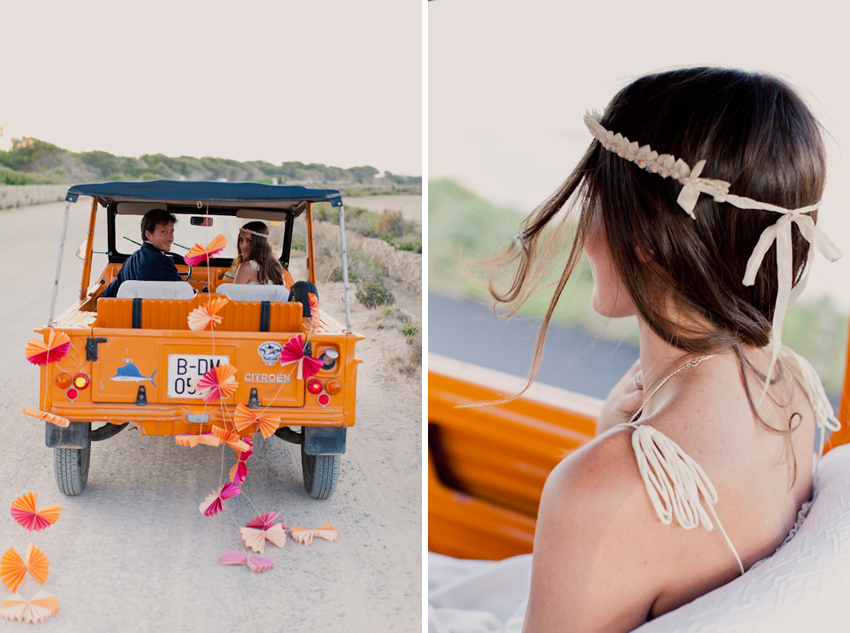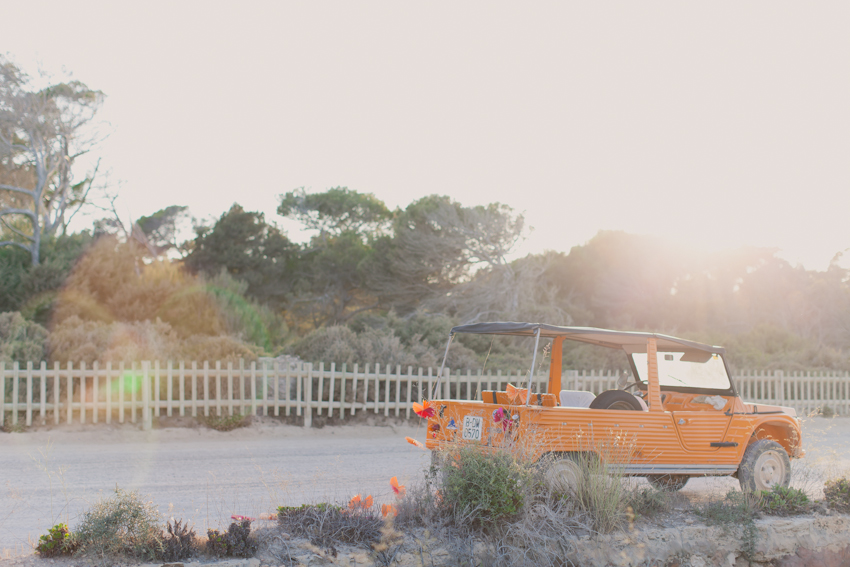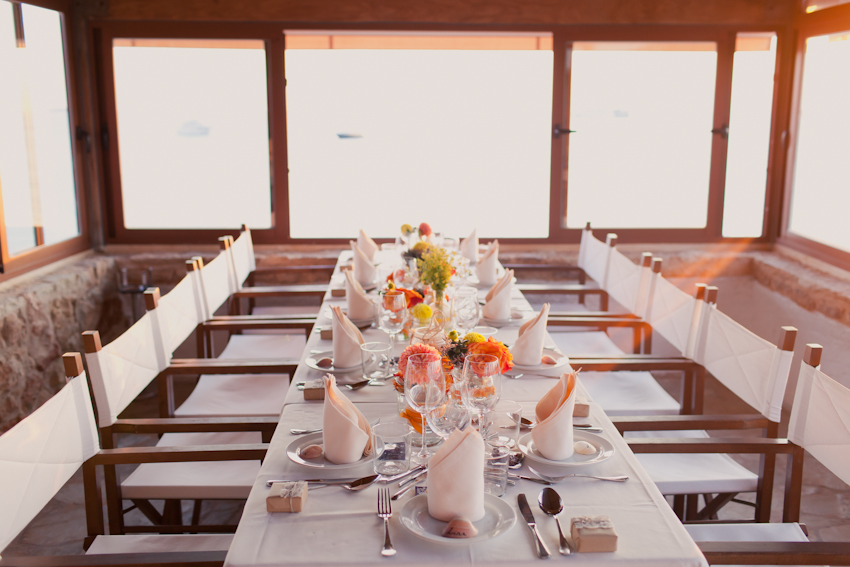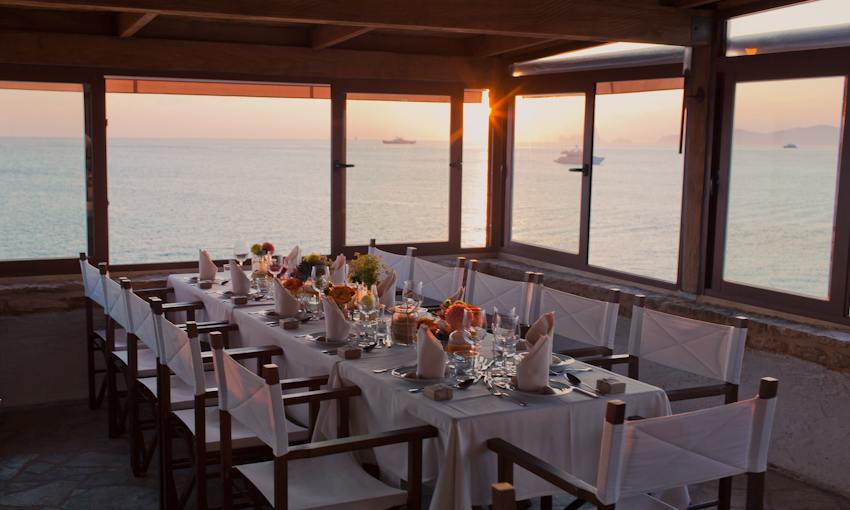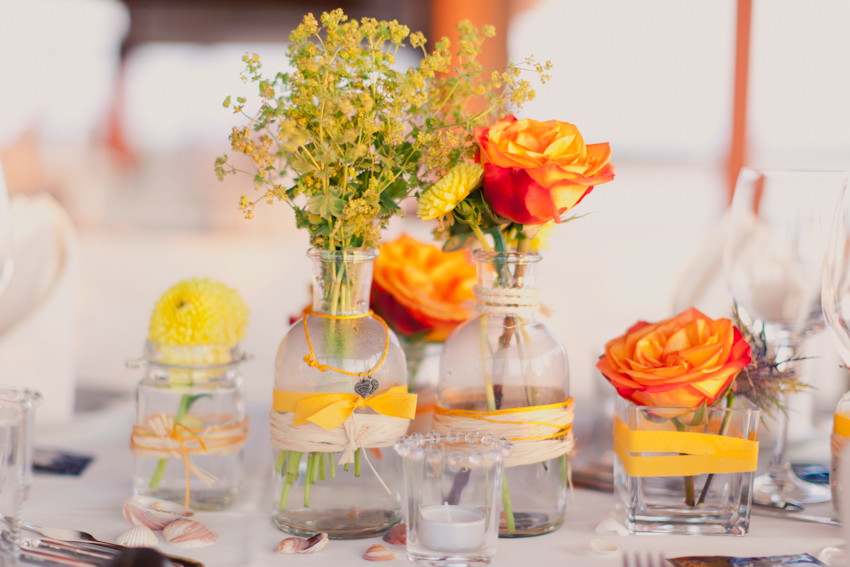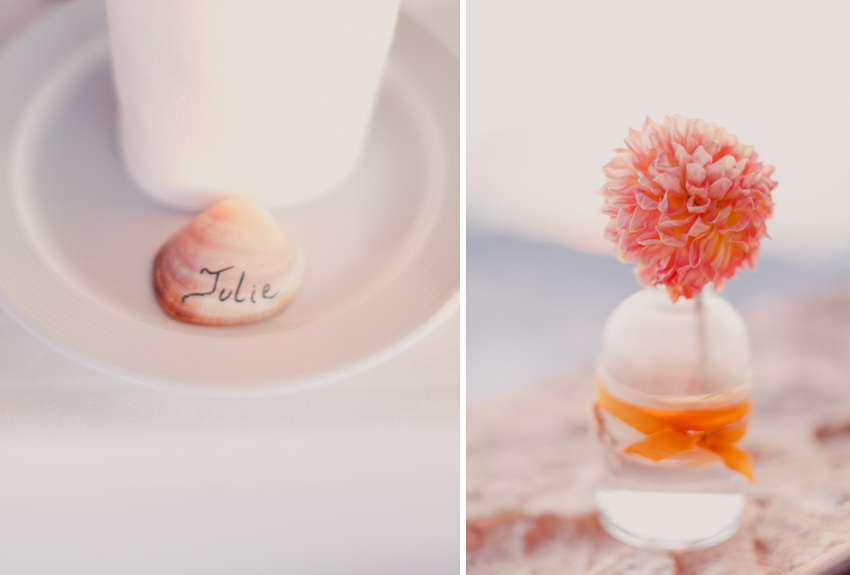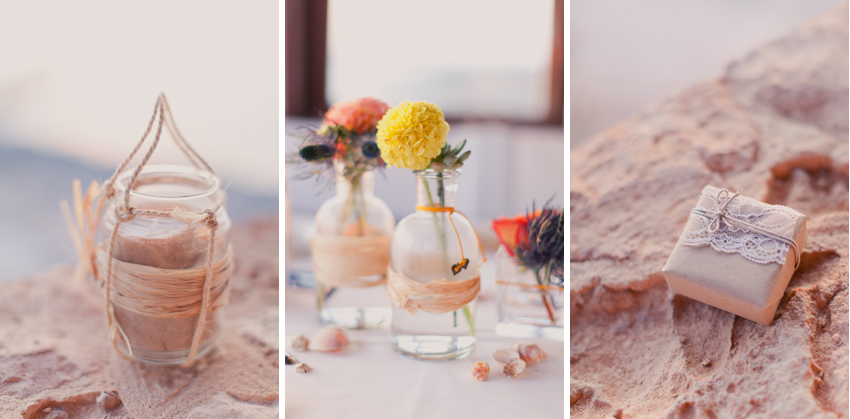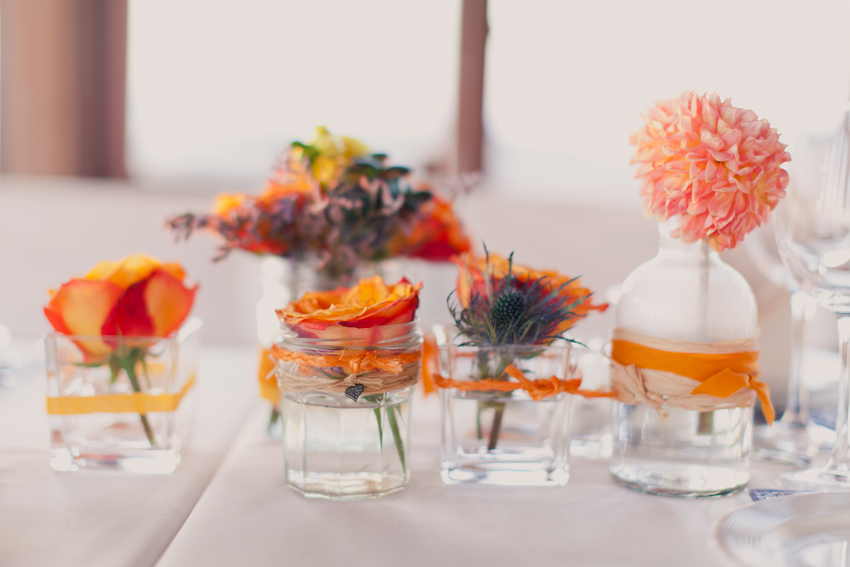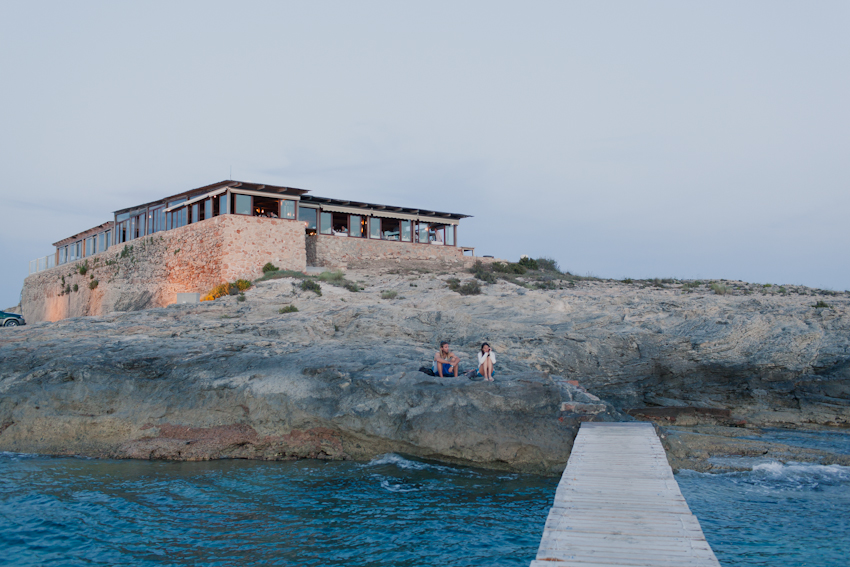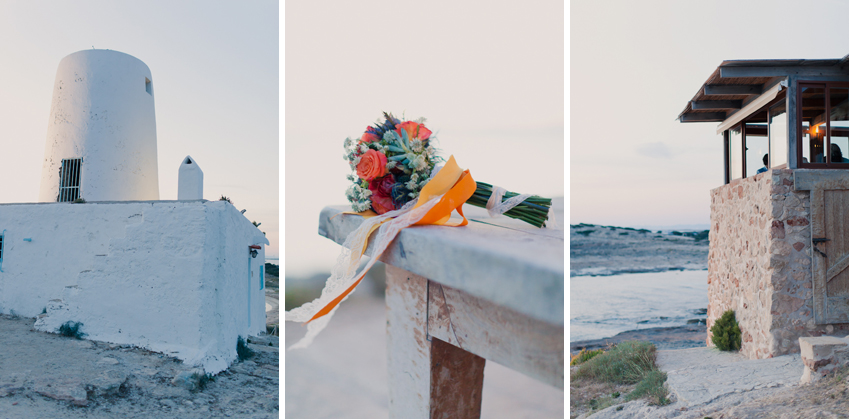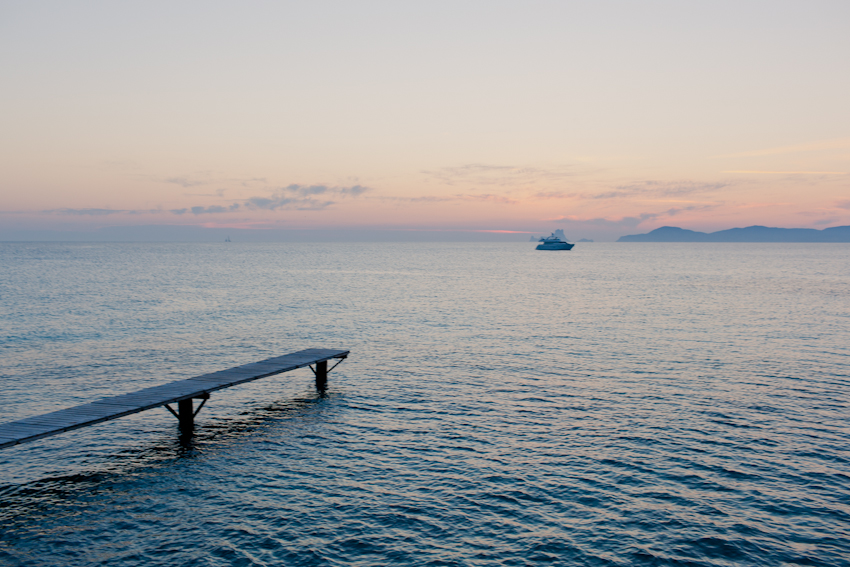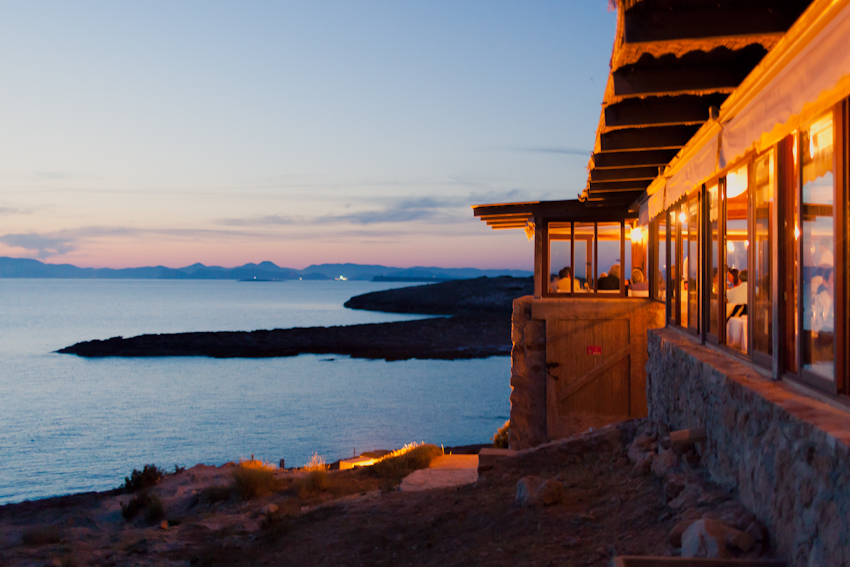 Some portraits we shot in various locations around the island. Hopefully these give you a feel of Formentera.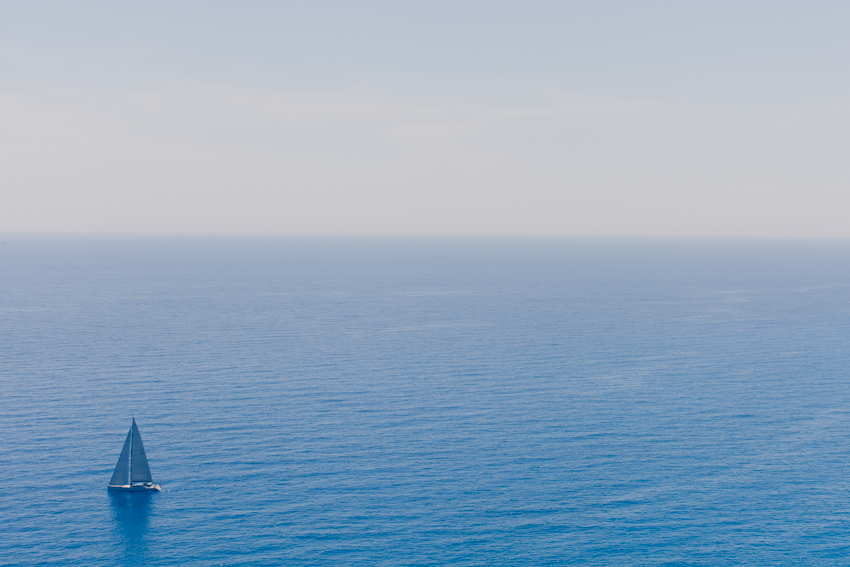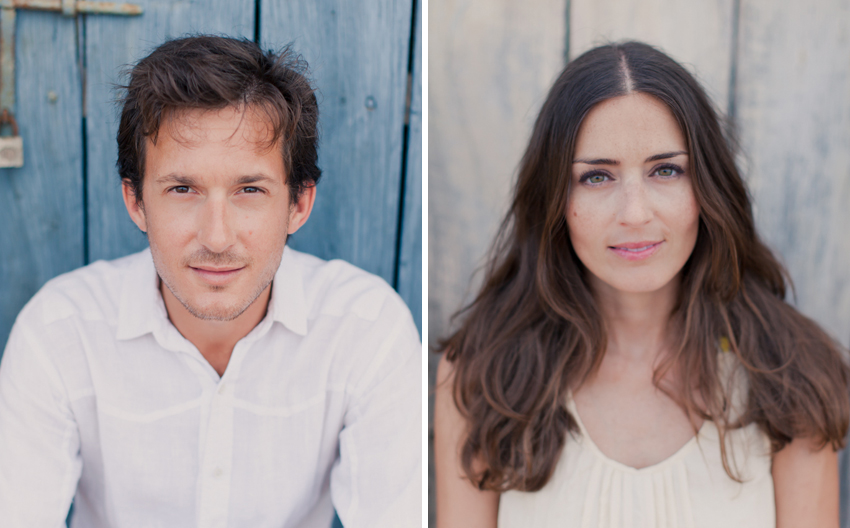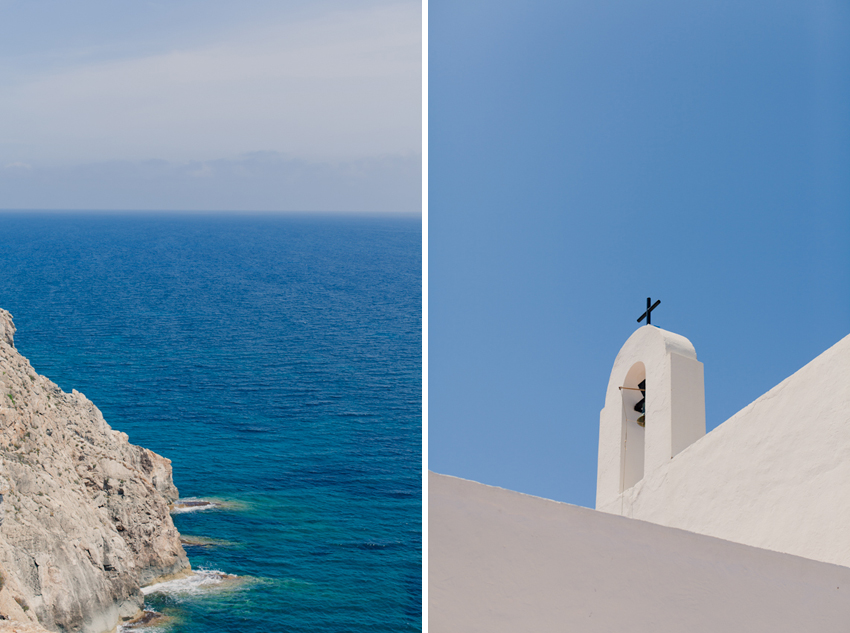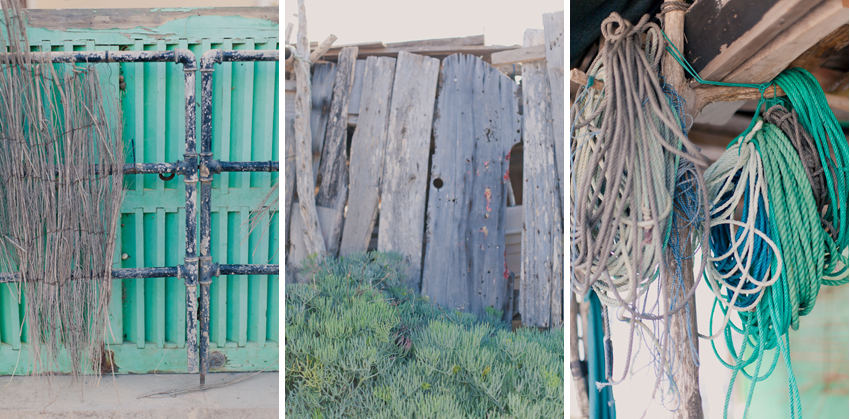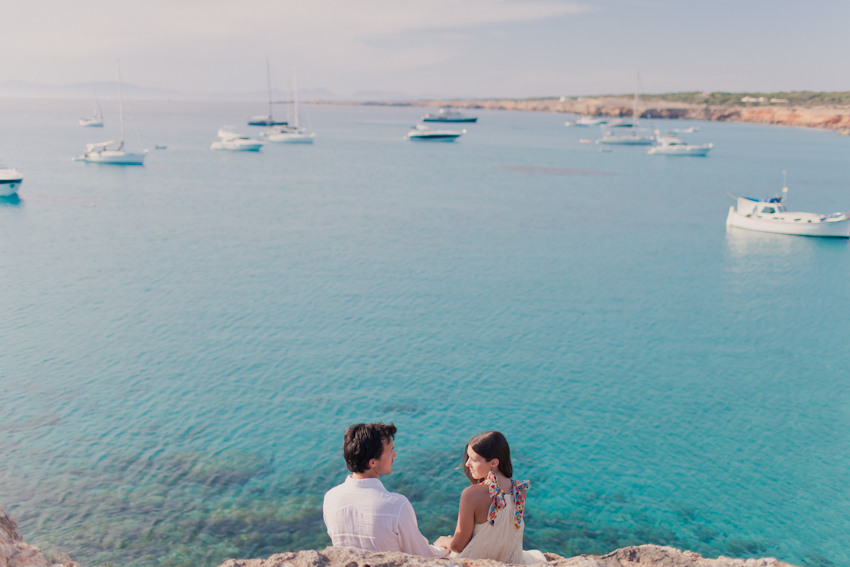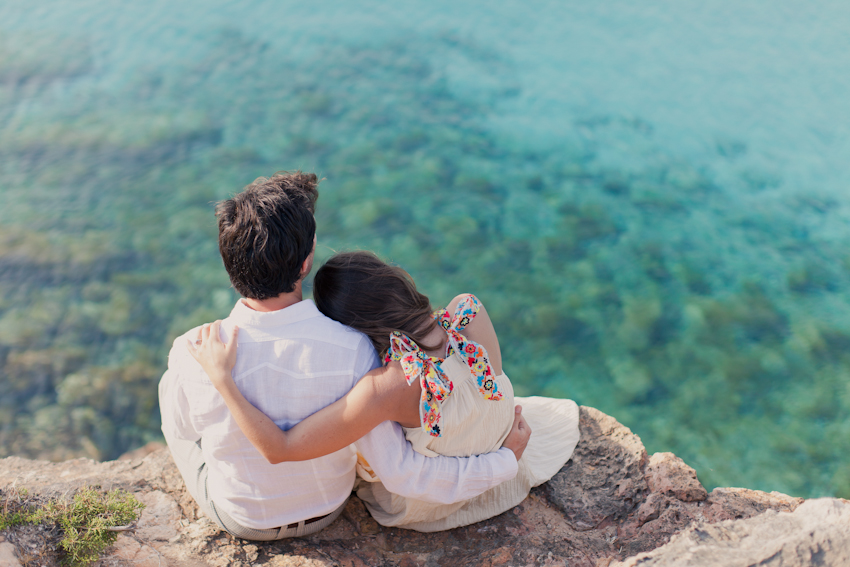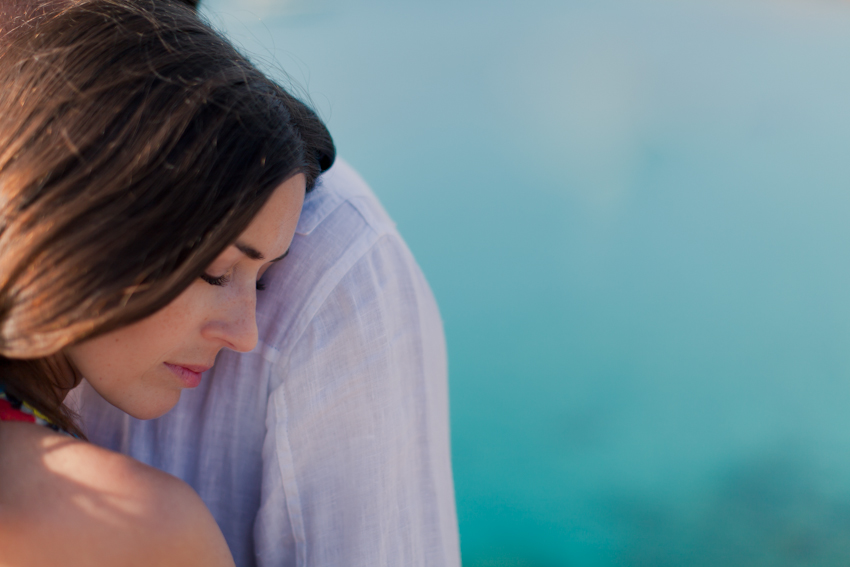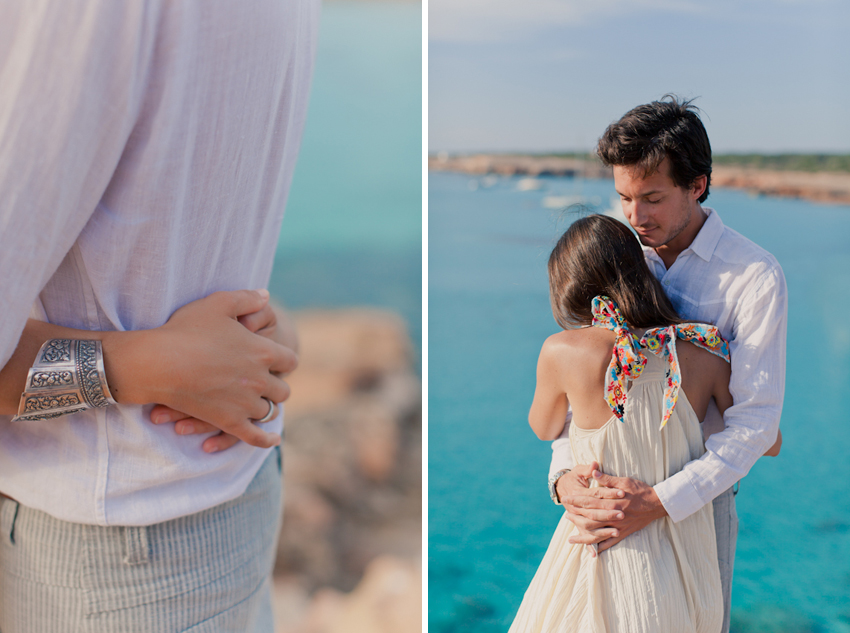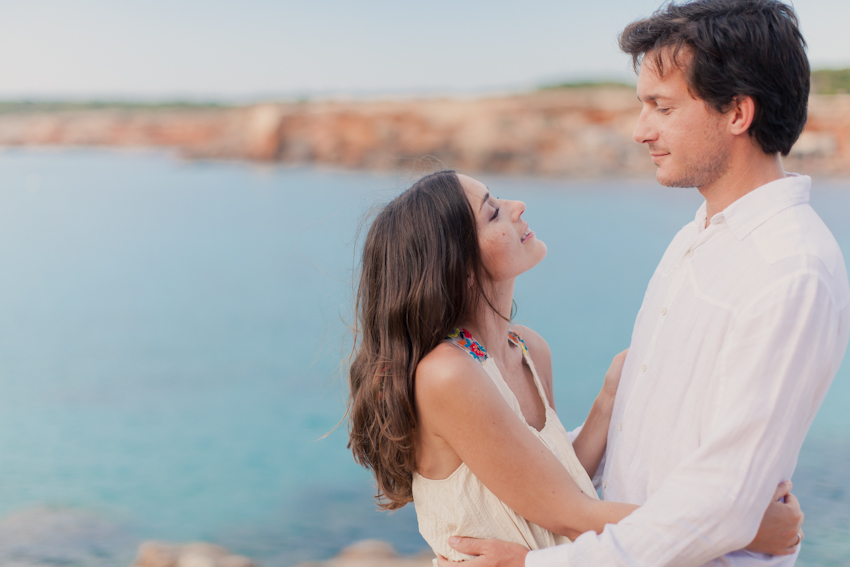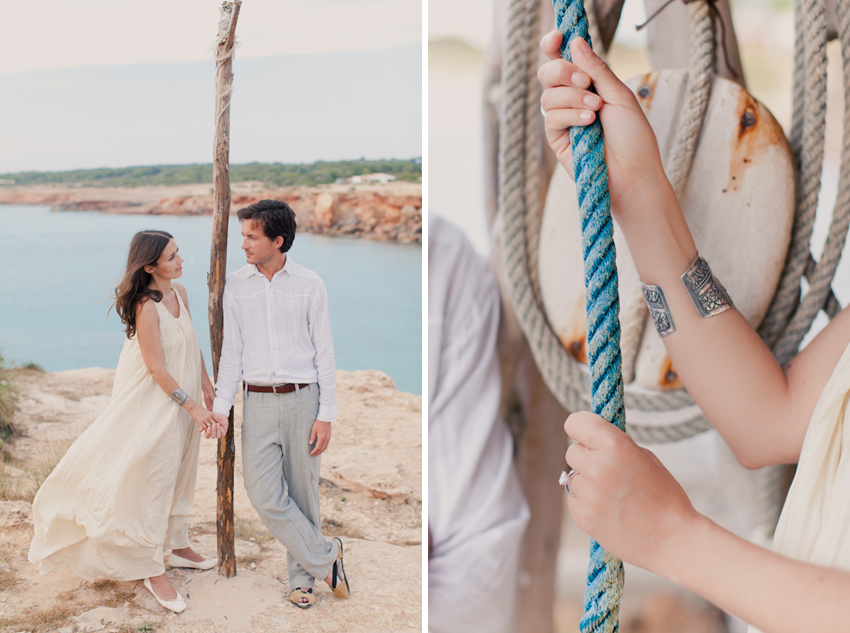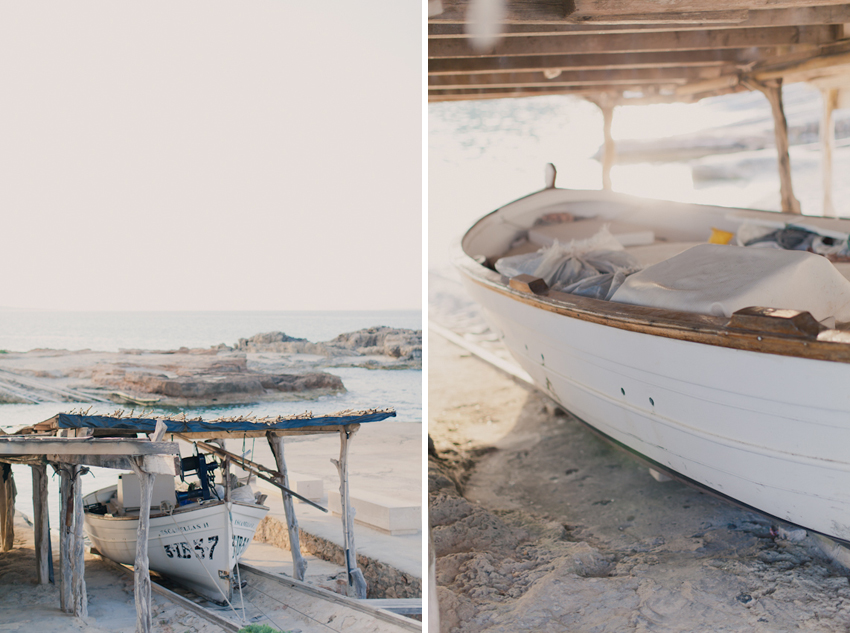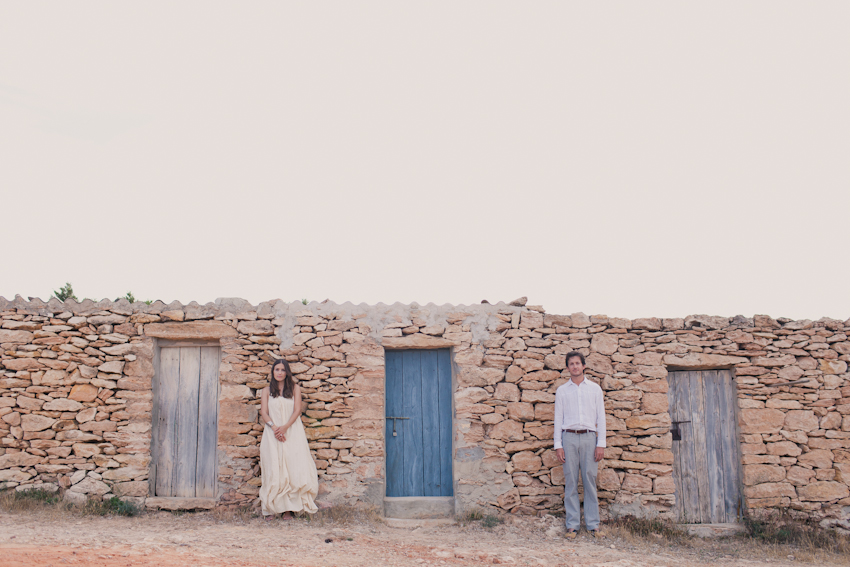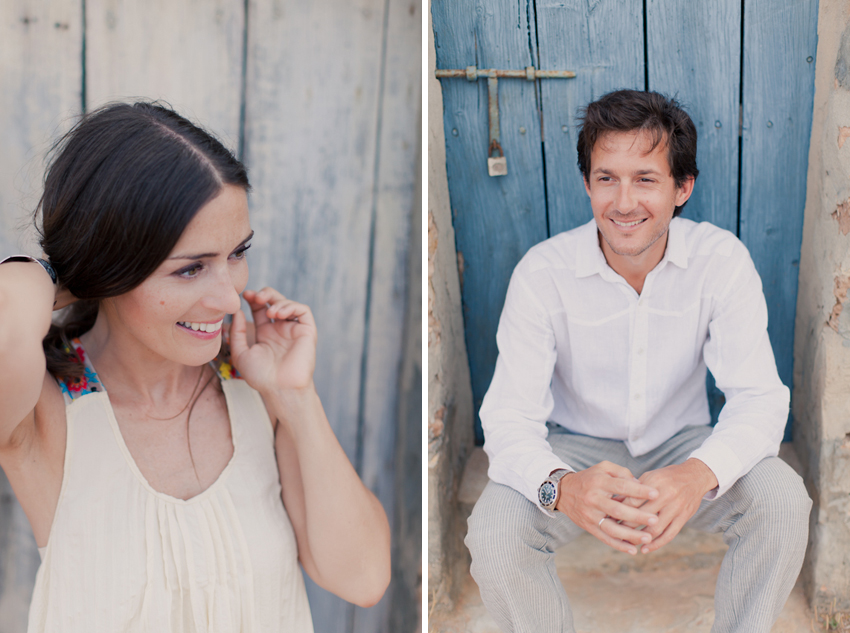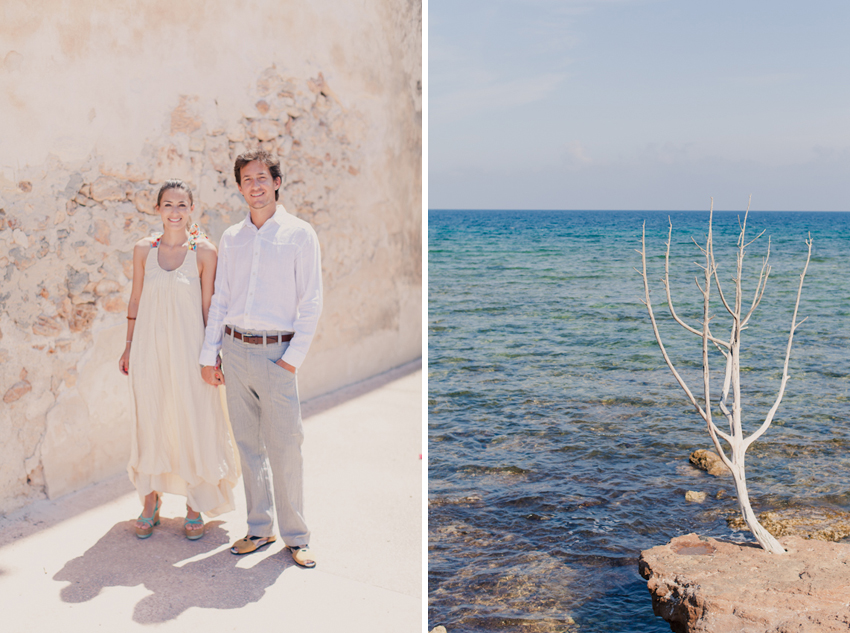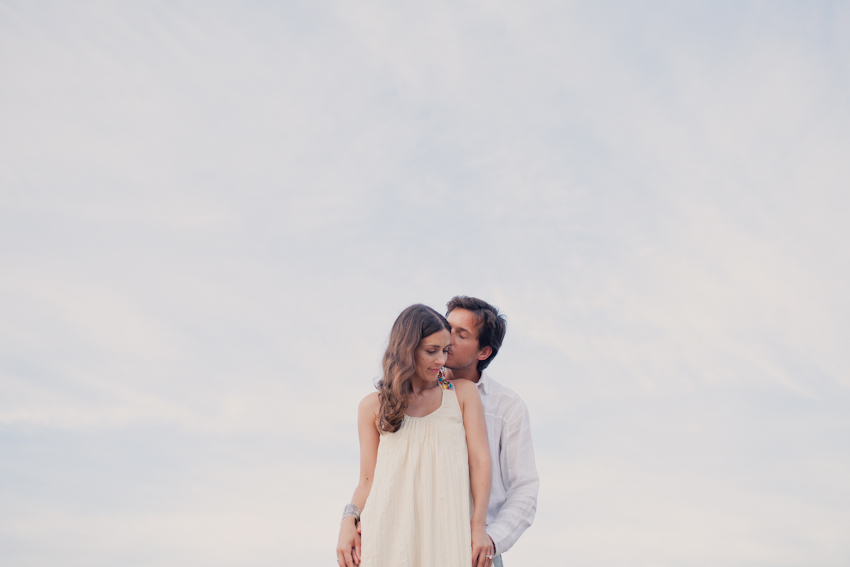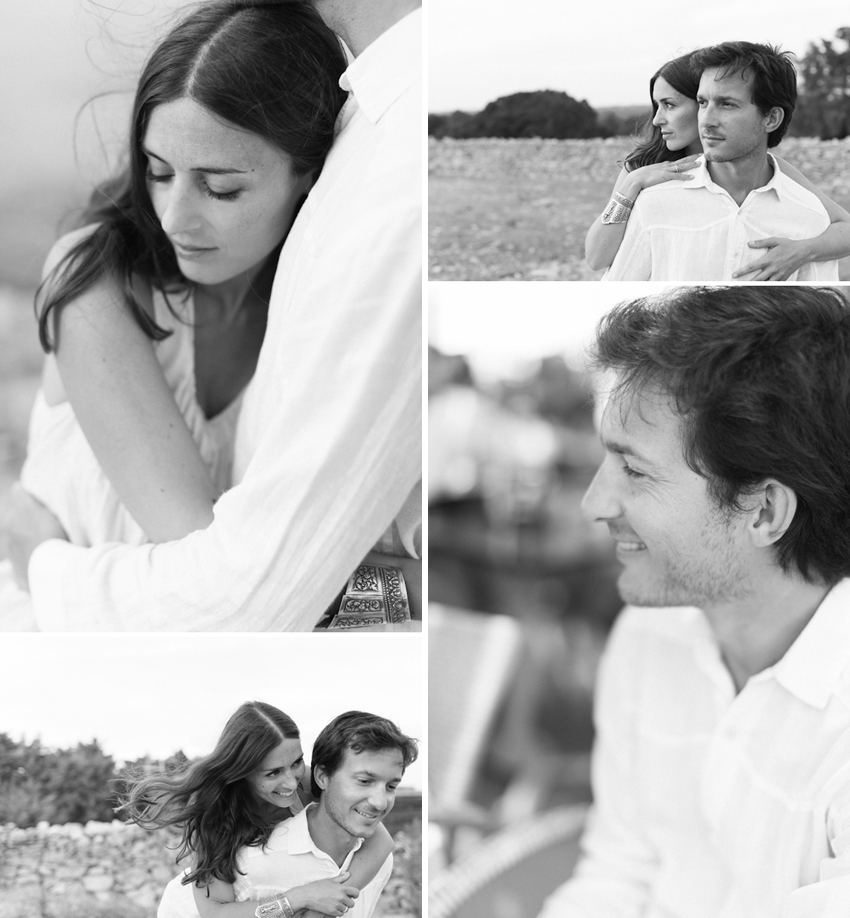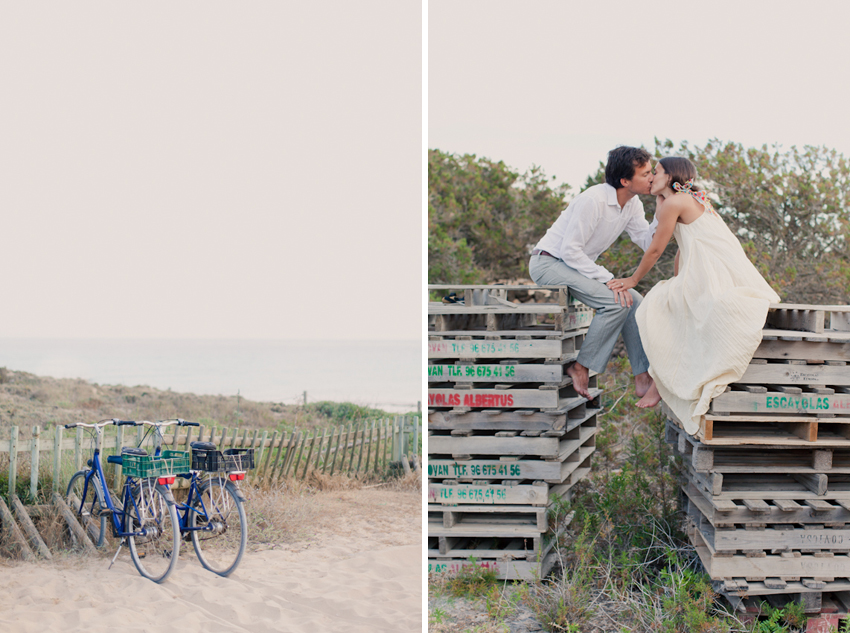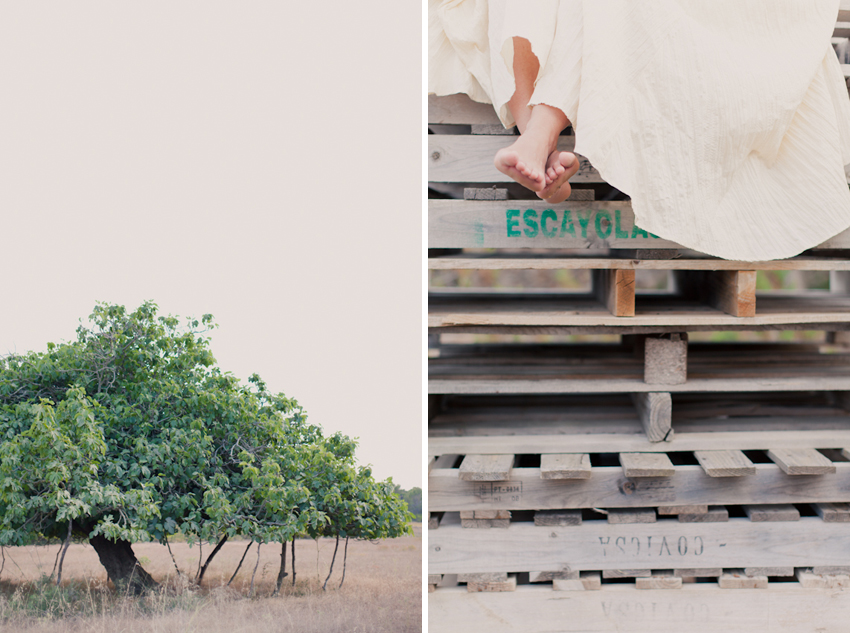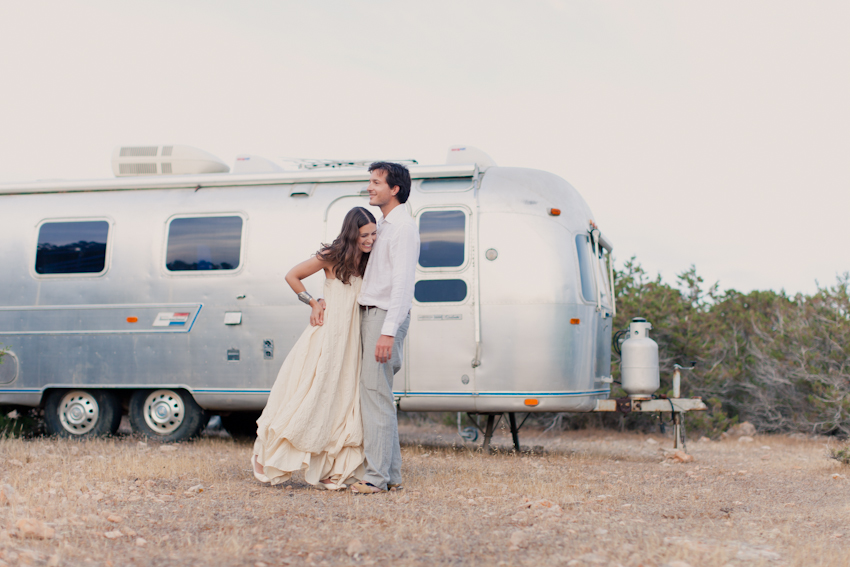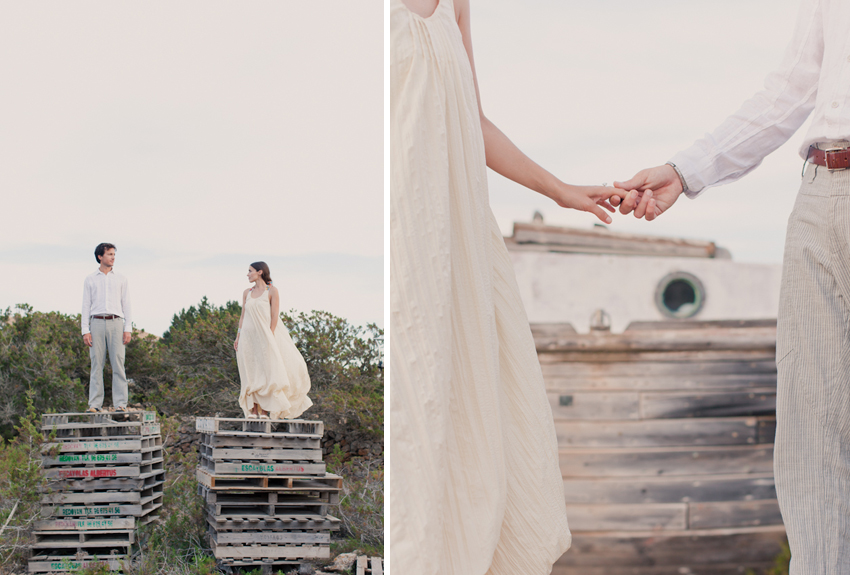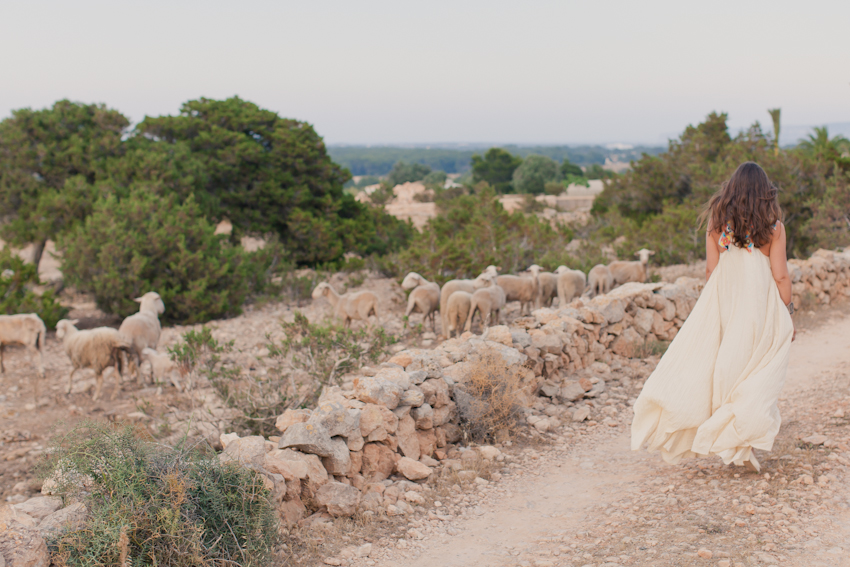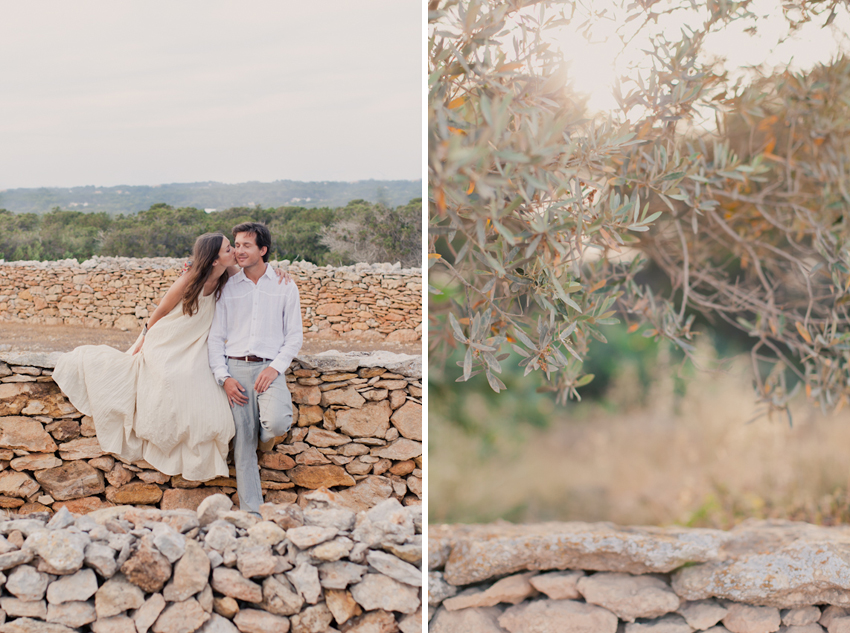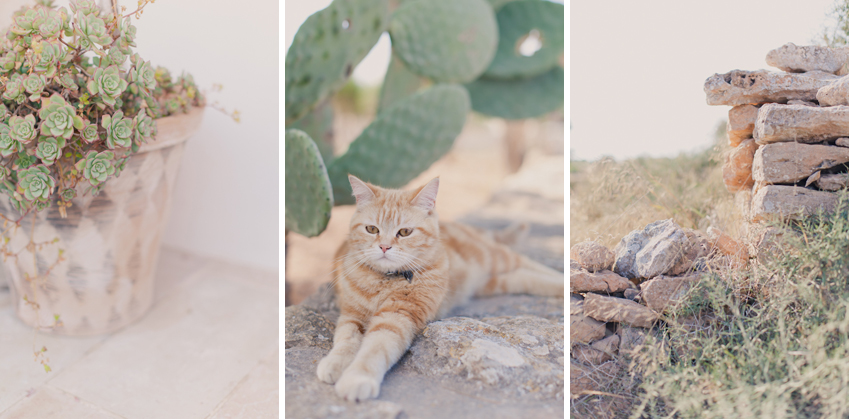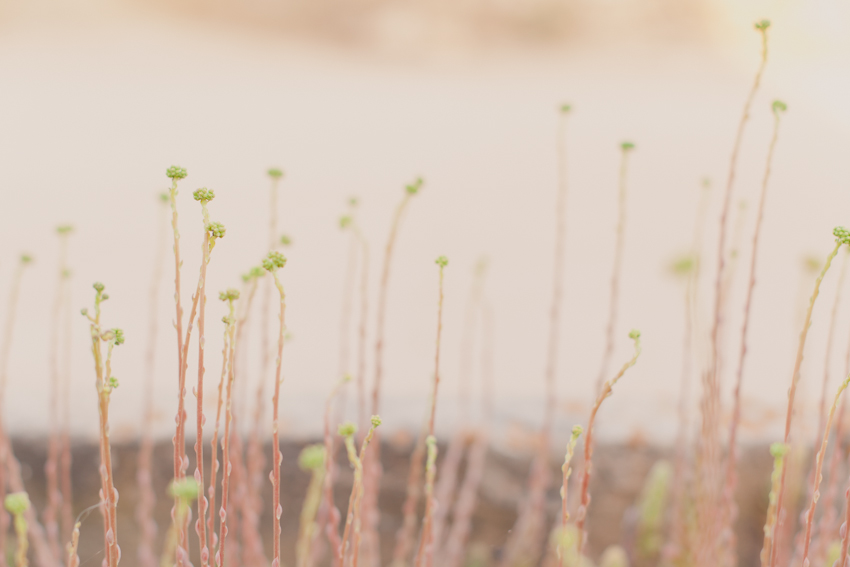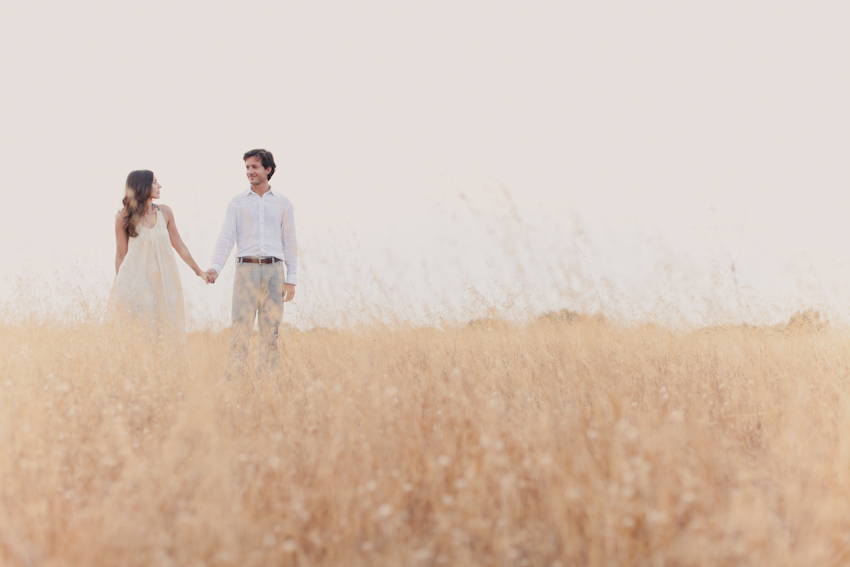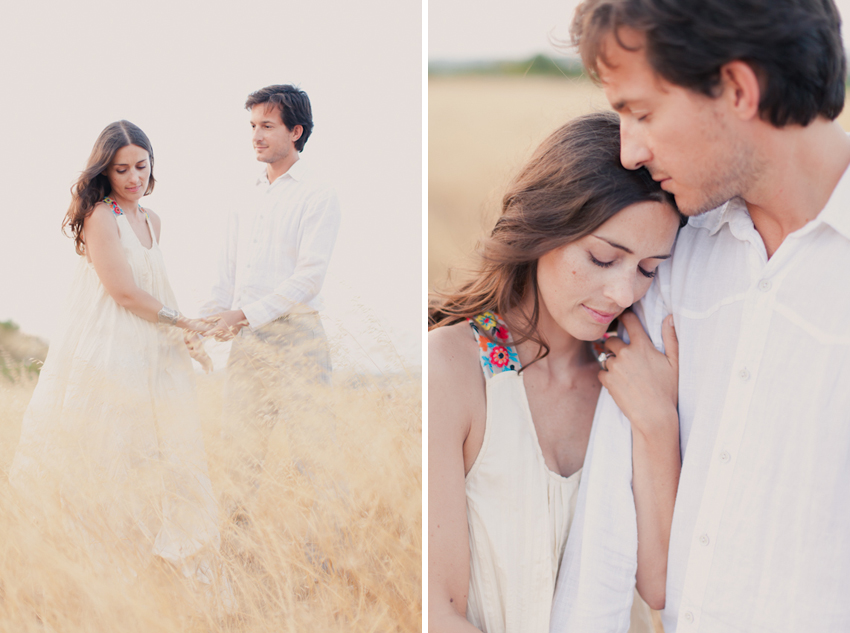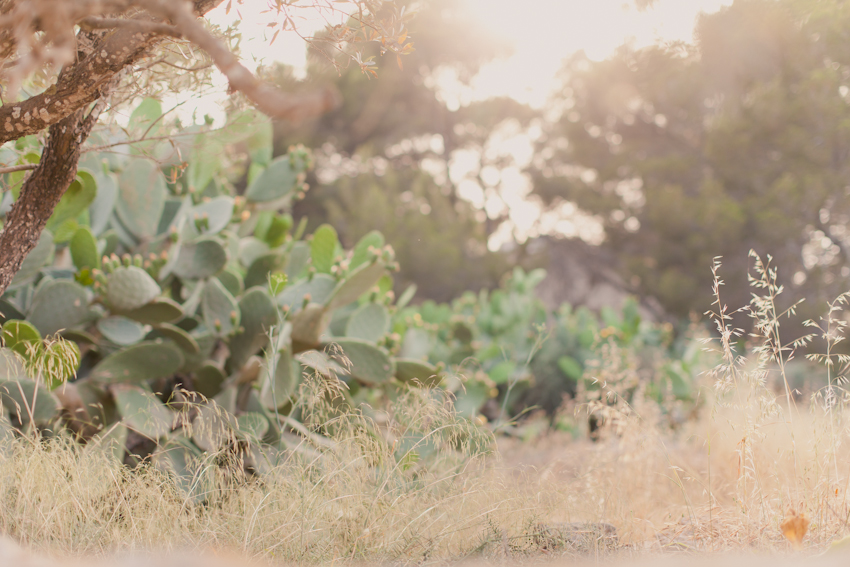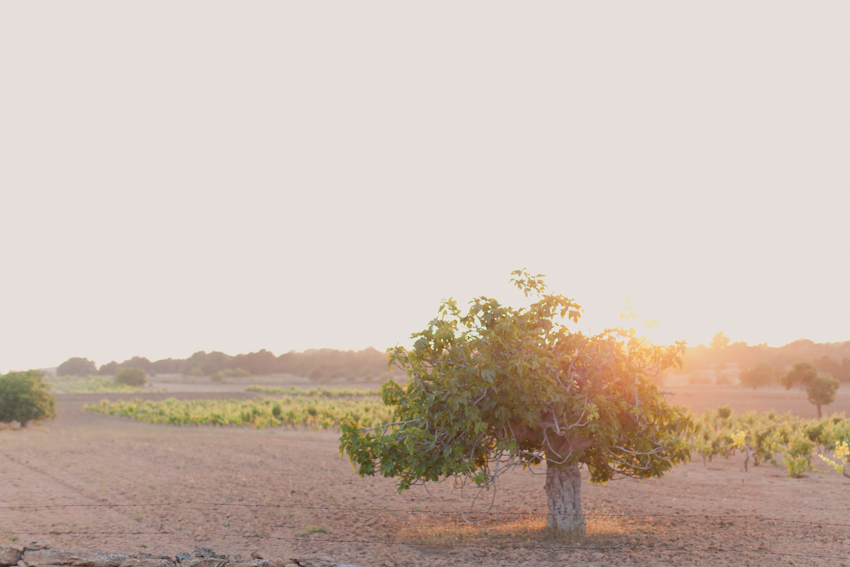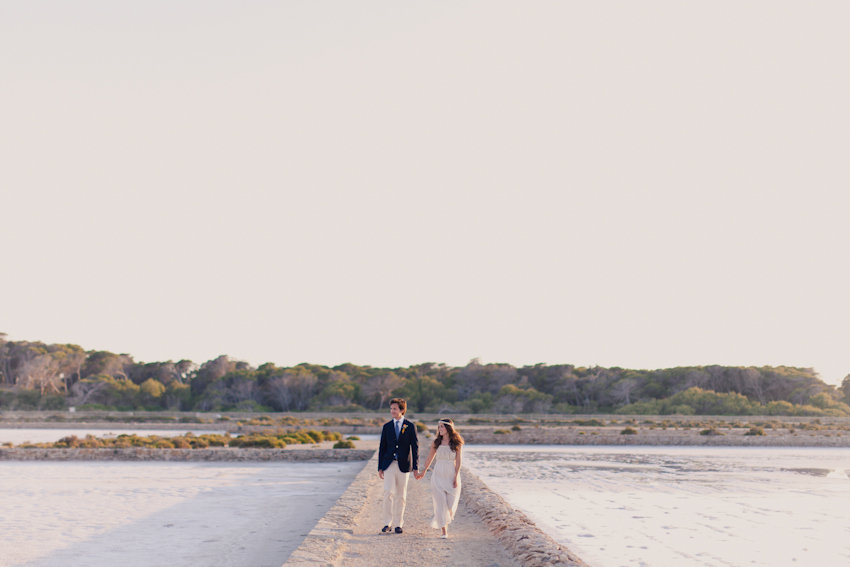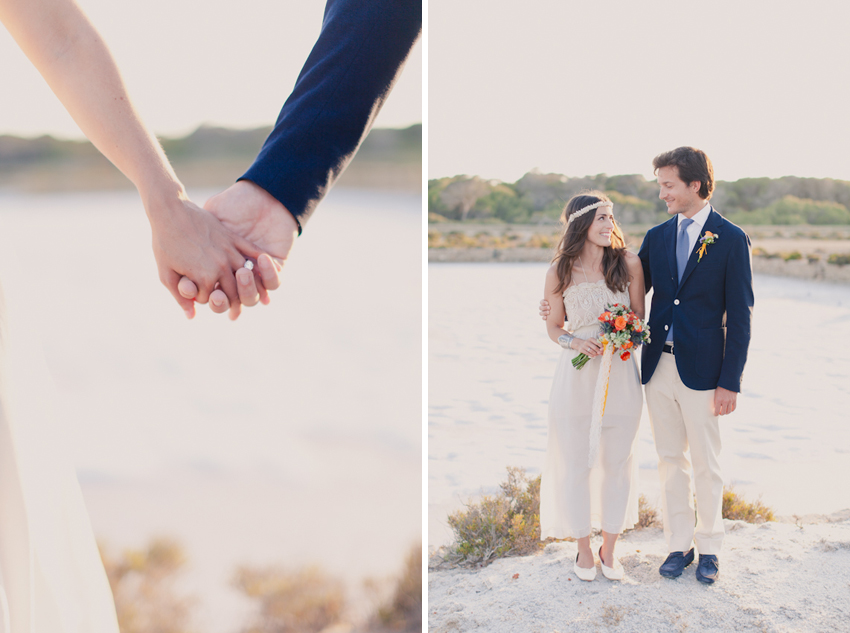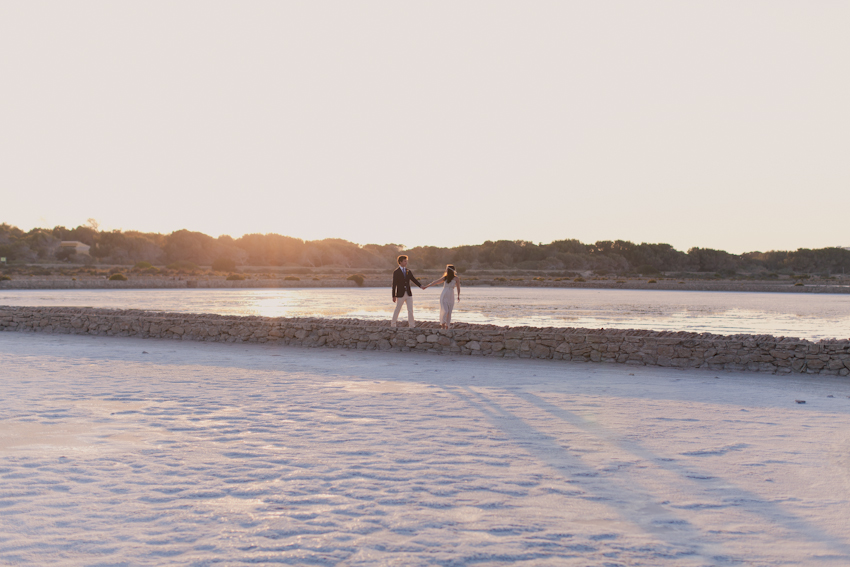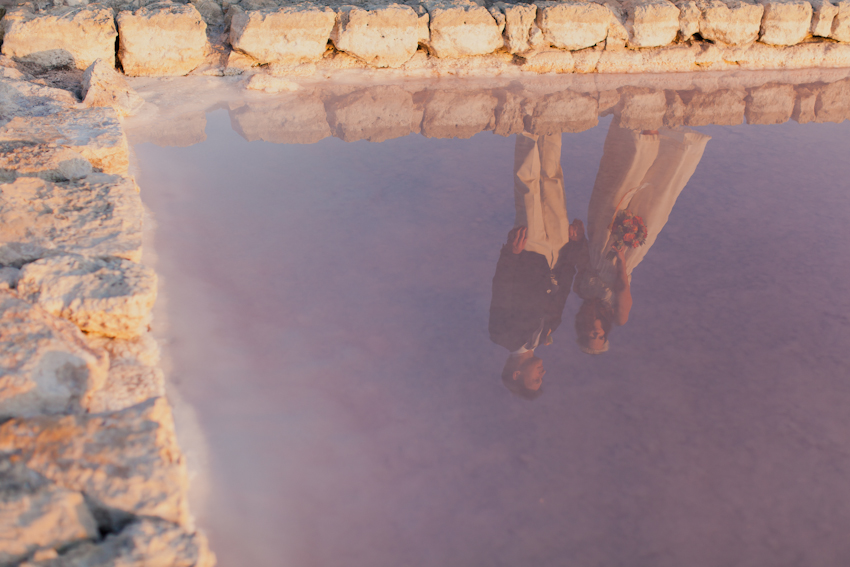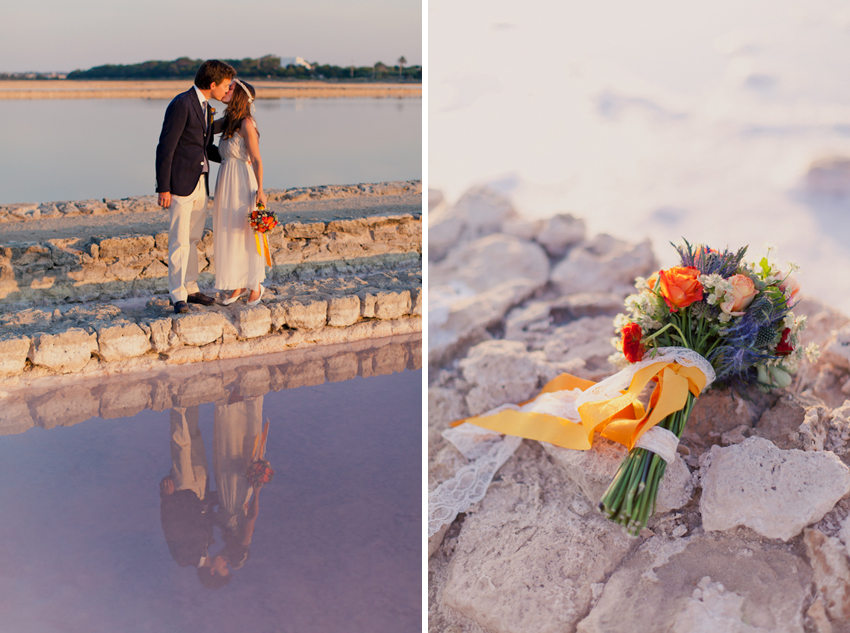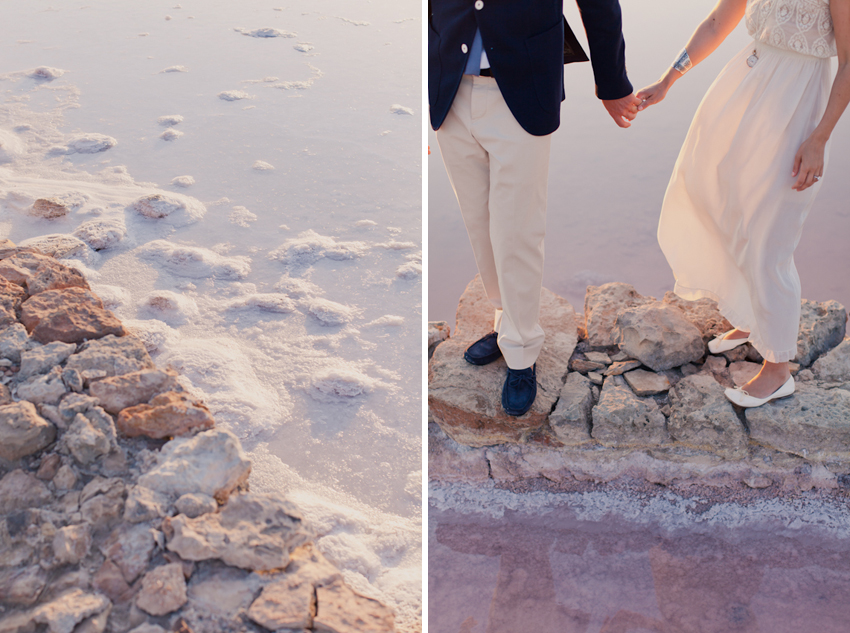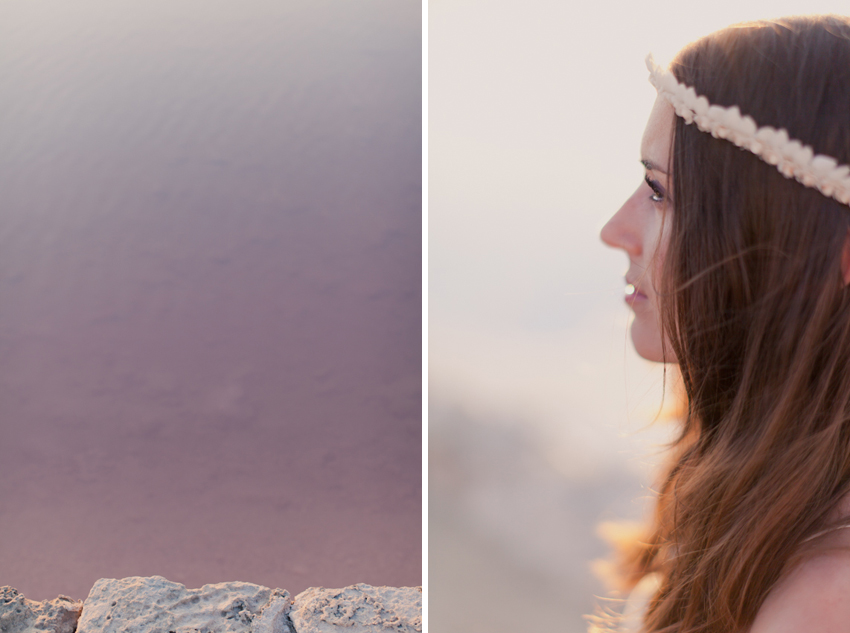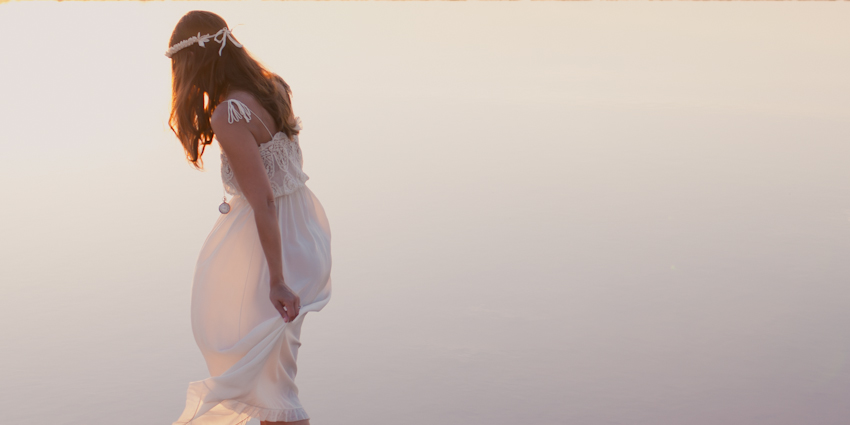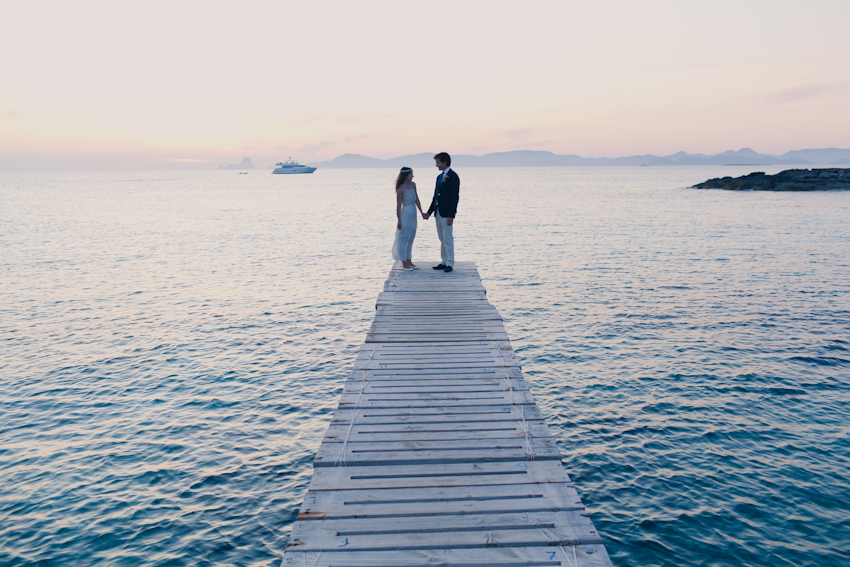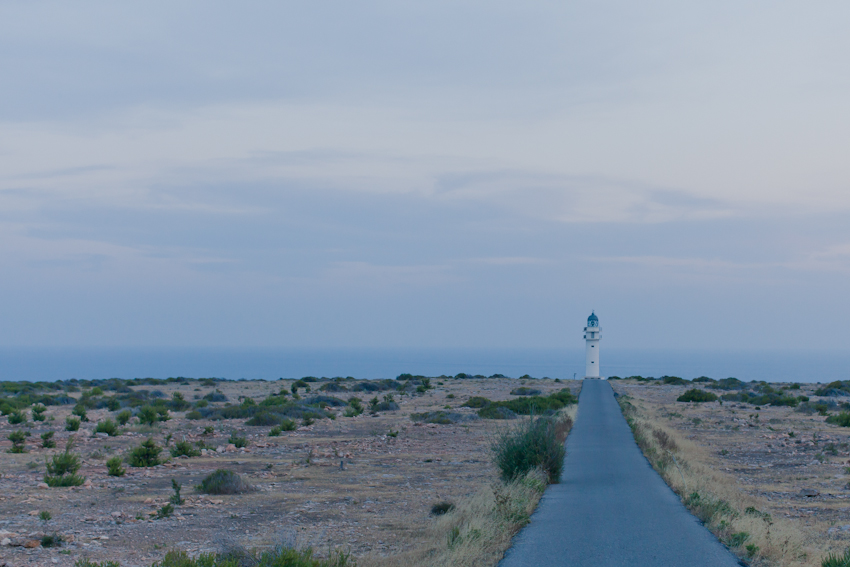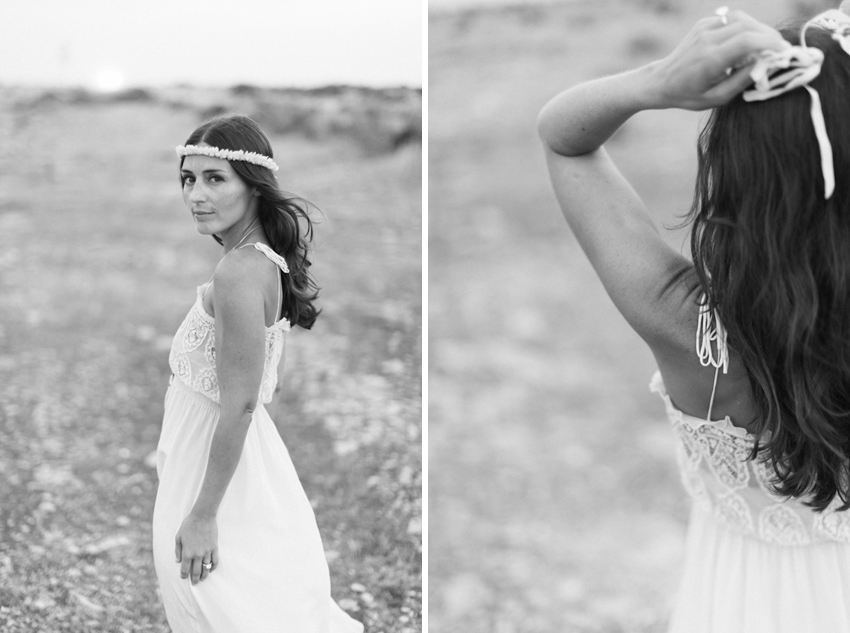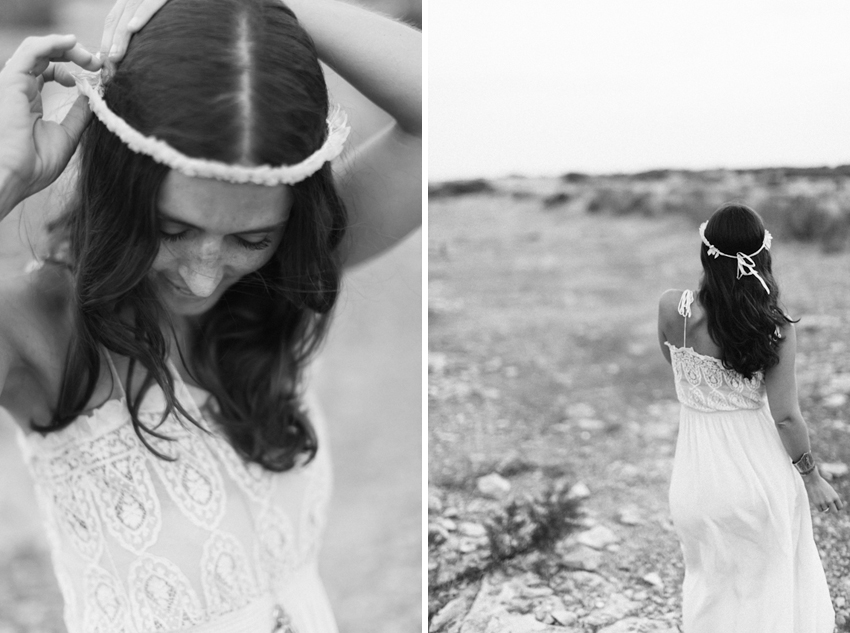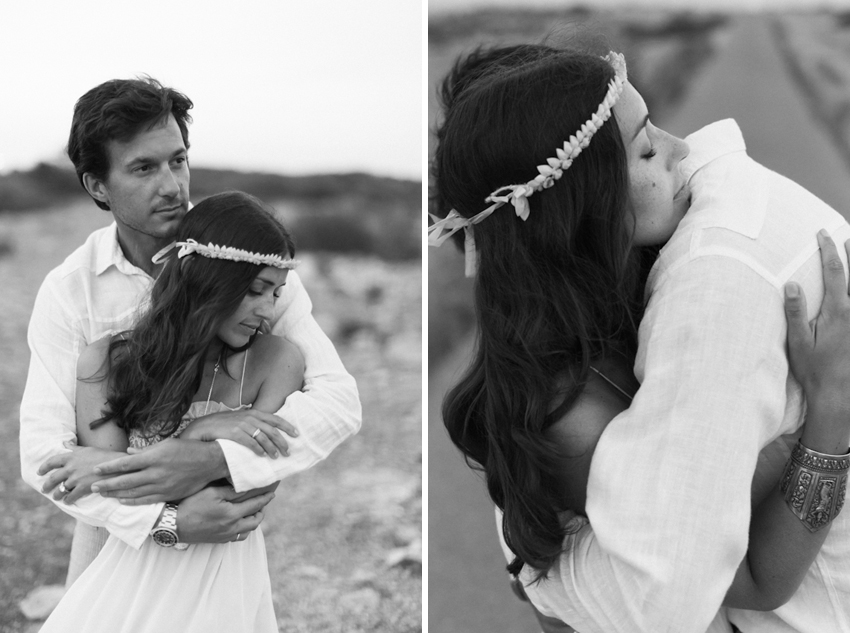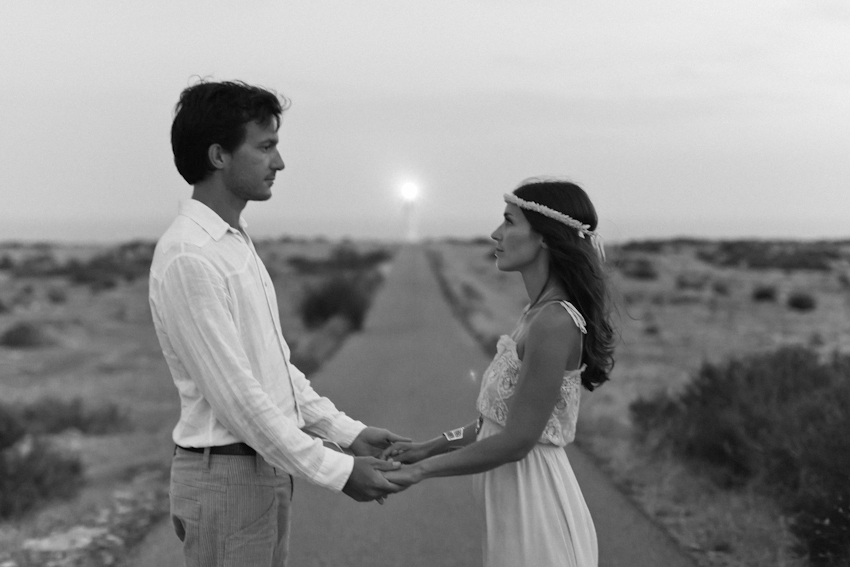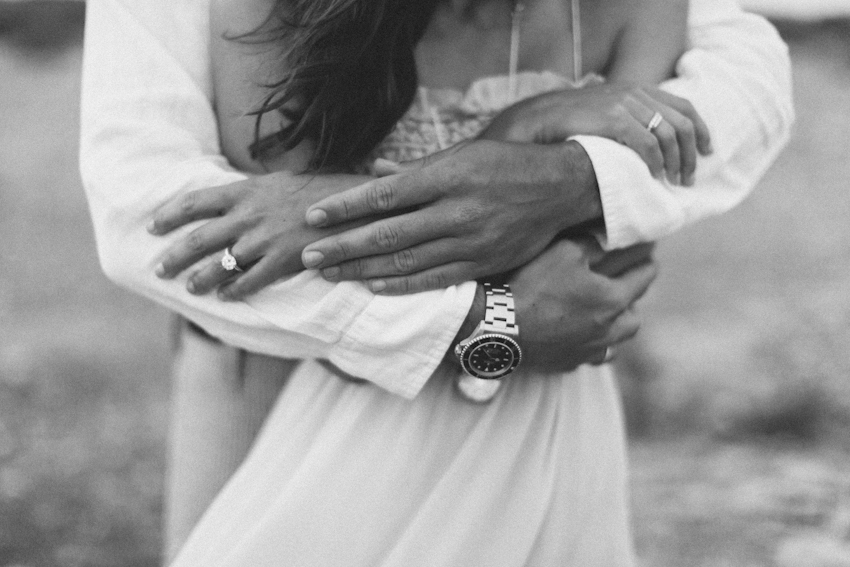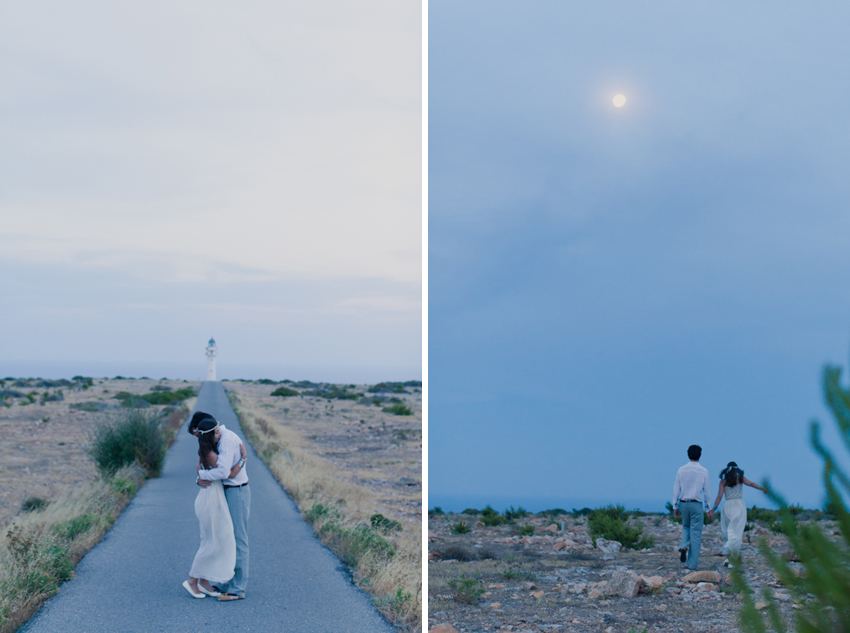 Hilary+Kyle were married at Public in Nolita, one of my favorite neighborhoods in Manhattan. I loved shooting their engagement session in Brooklyn earlier this year and had just as much fun capturing their big day. These two are kind, sweet and stylish, and their wedding reflected their personalities so well.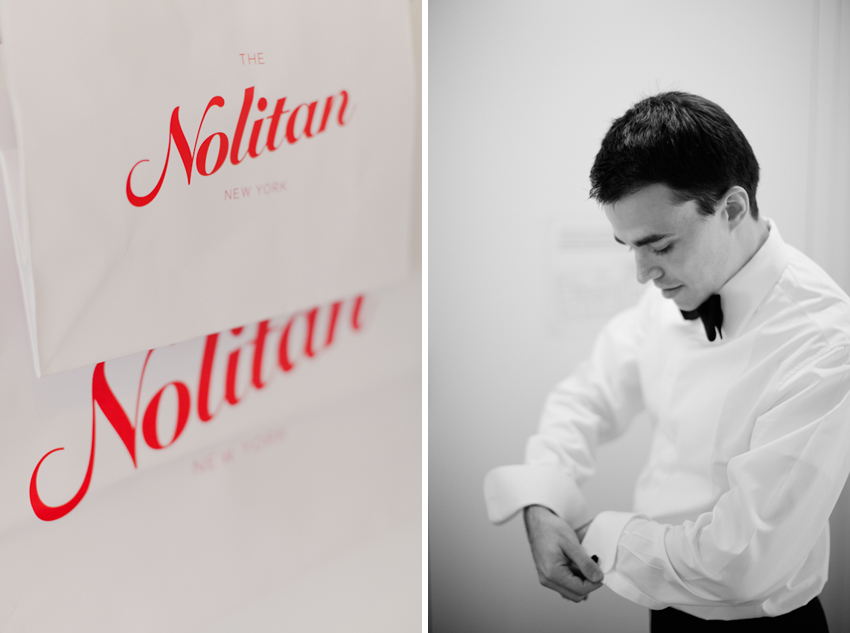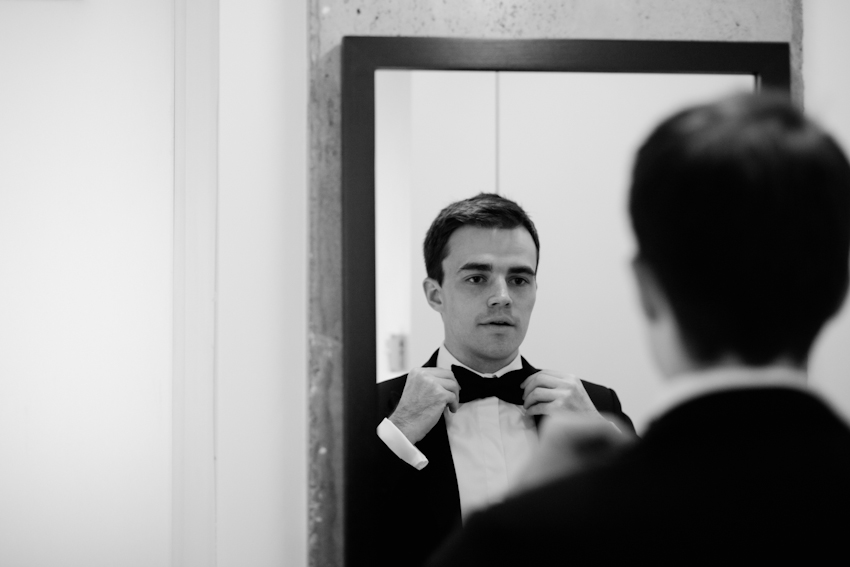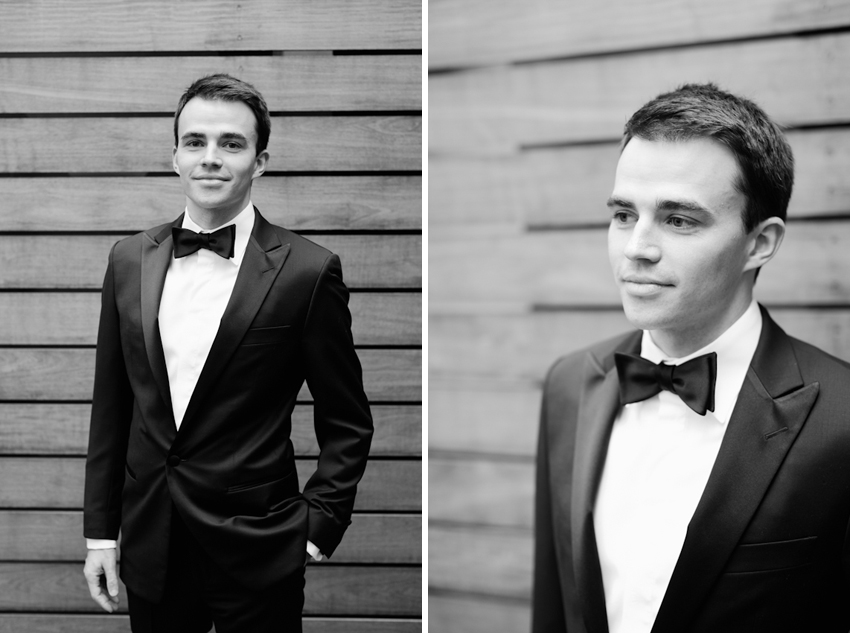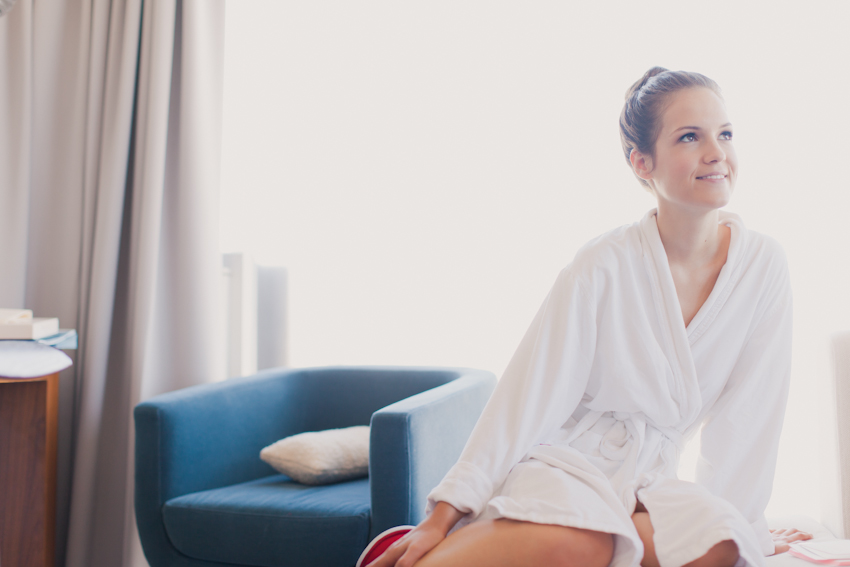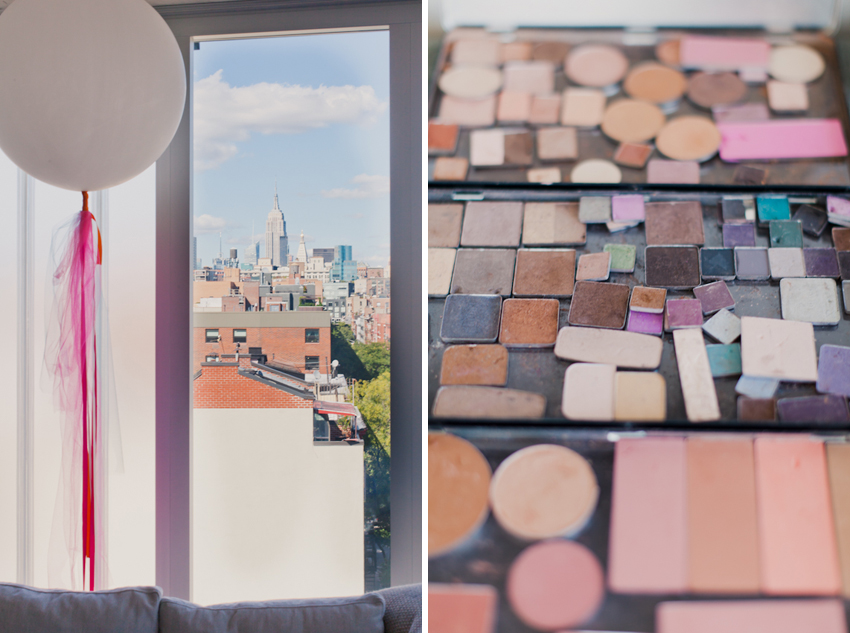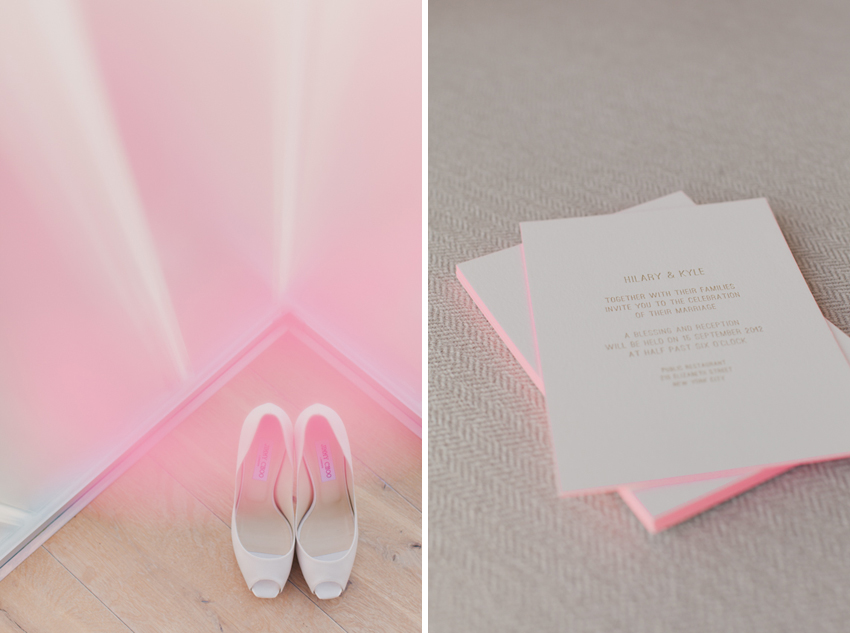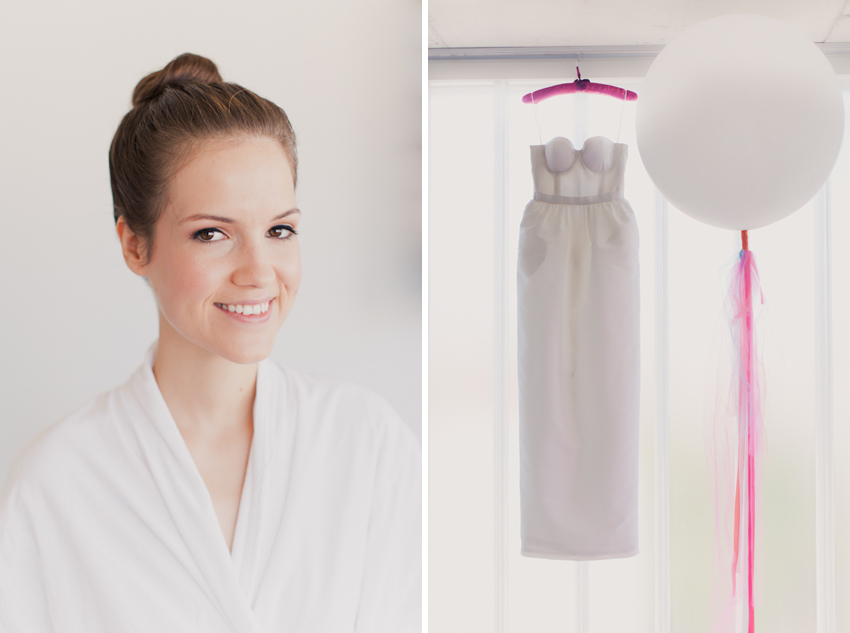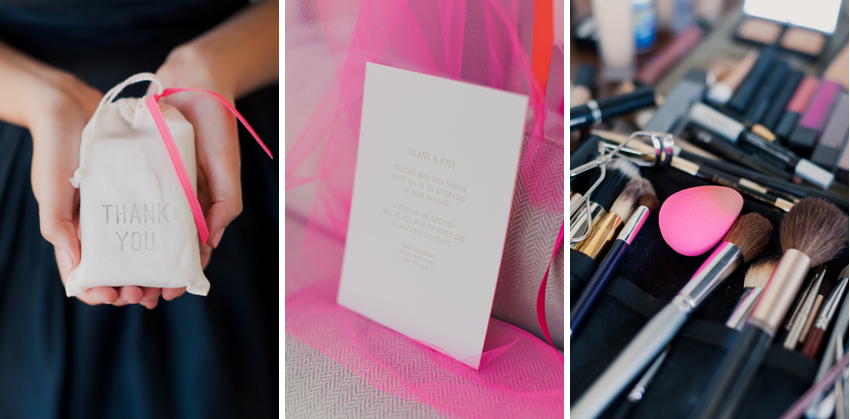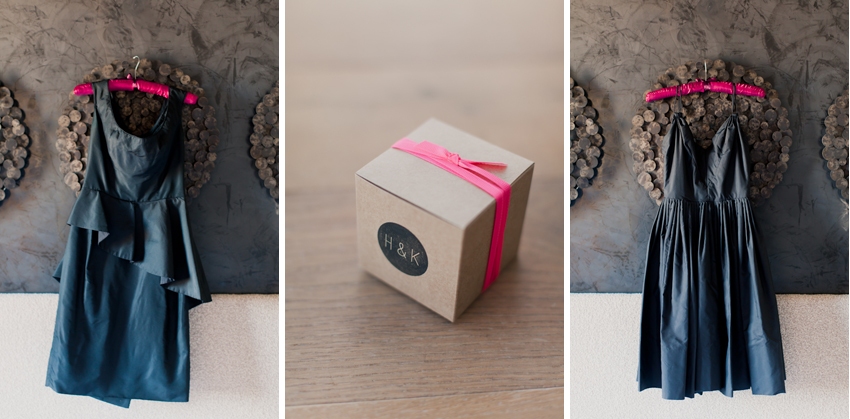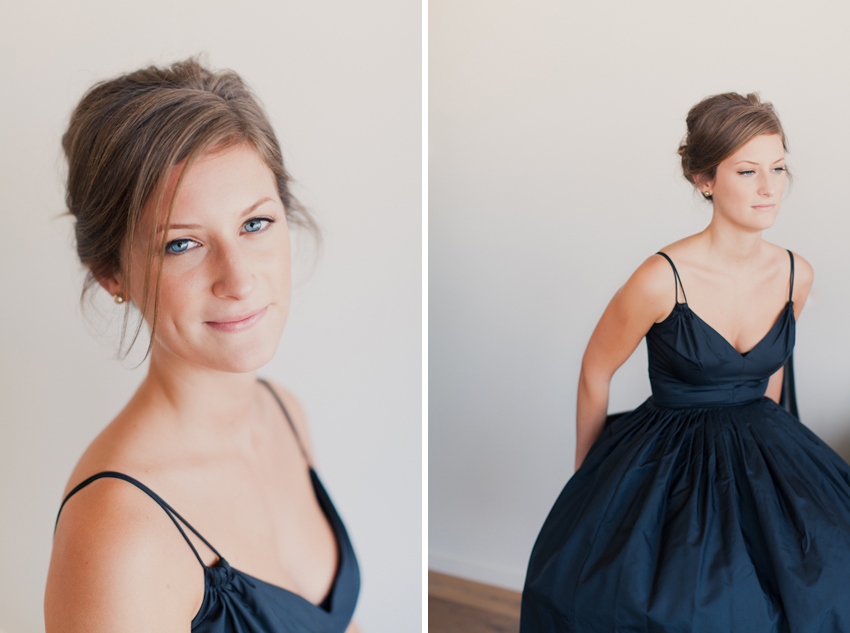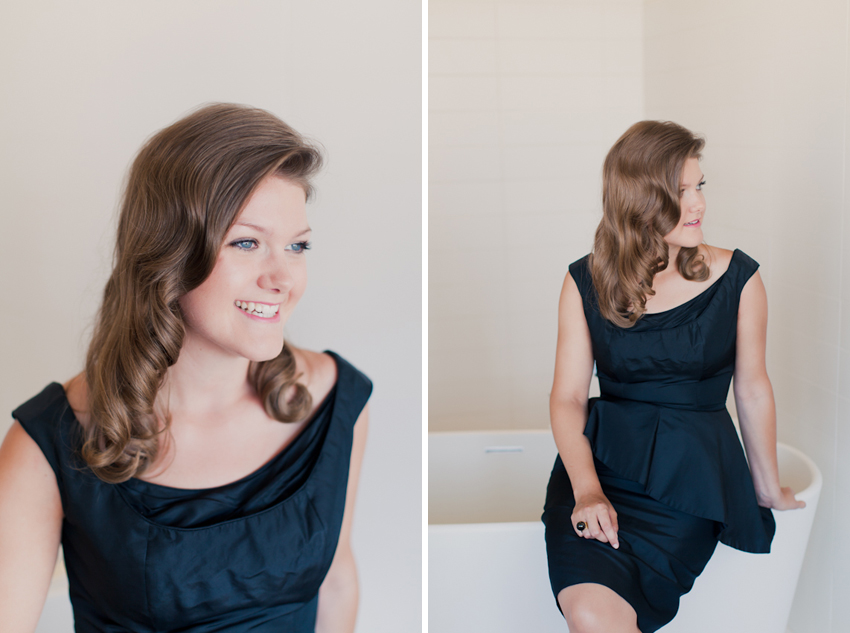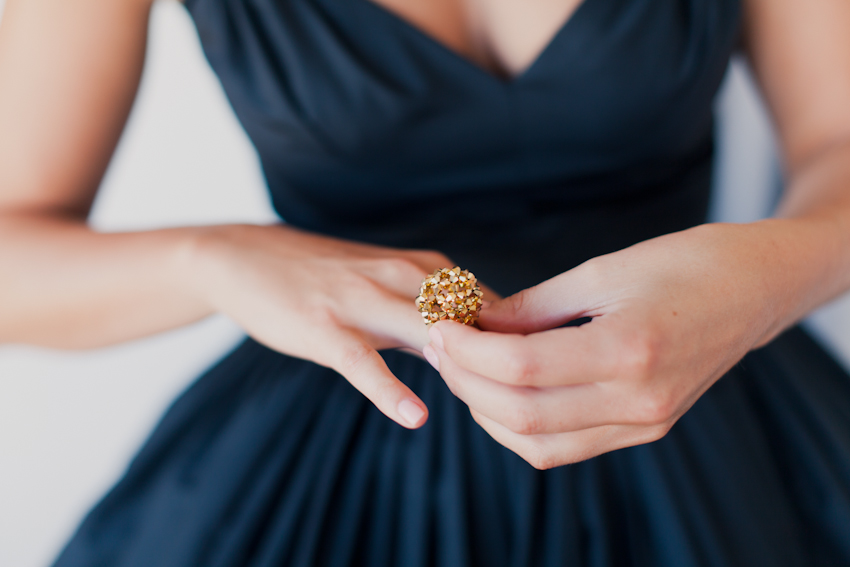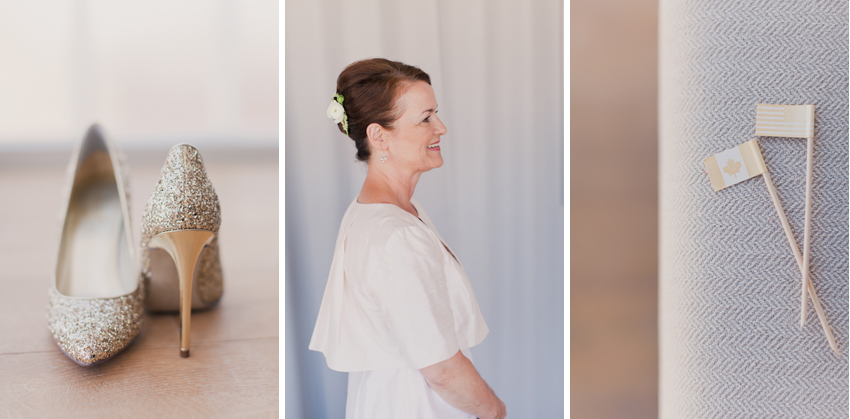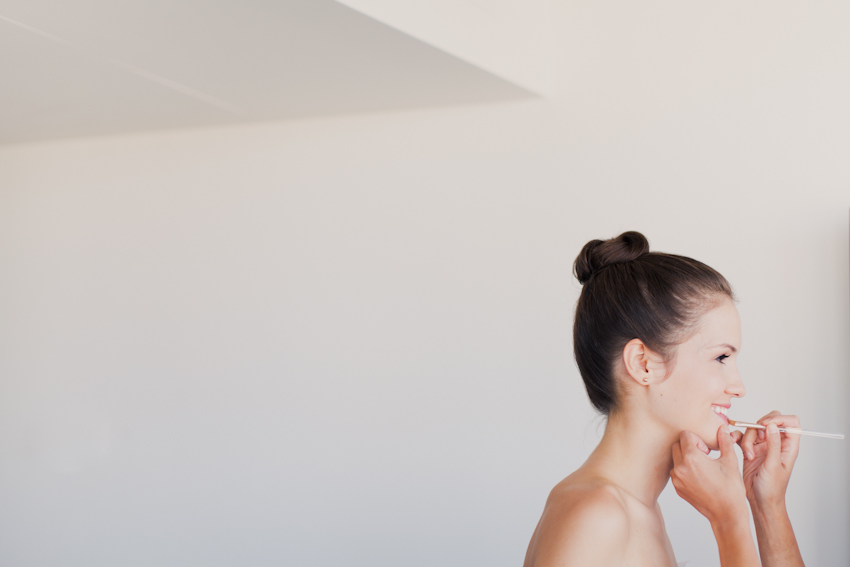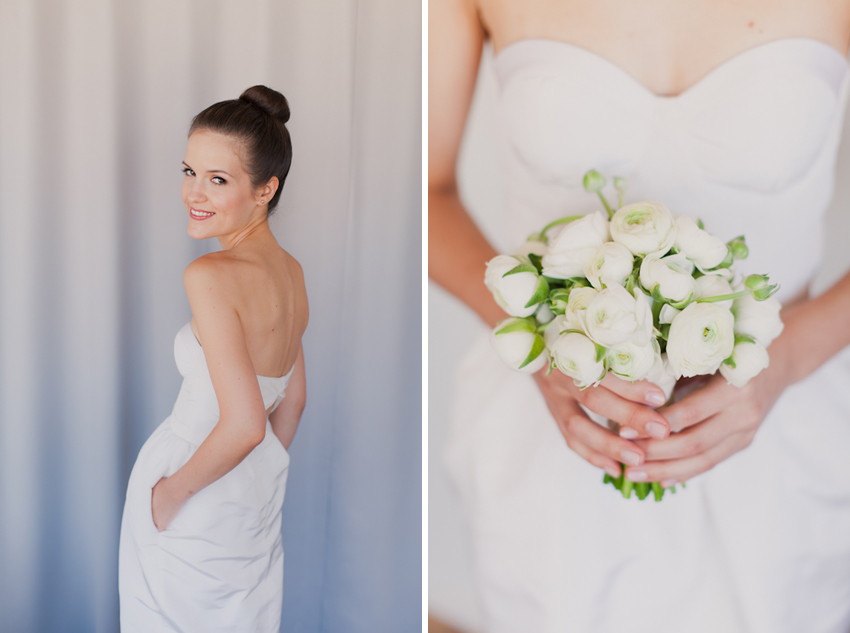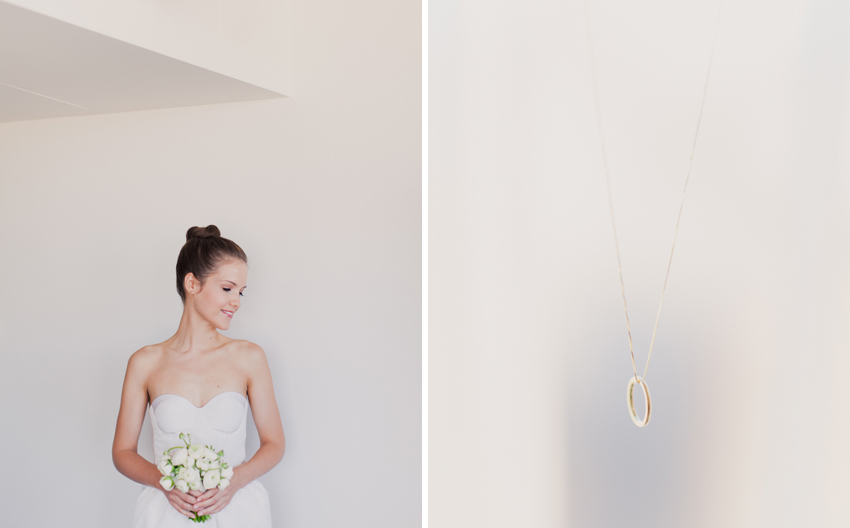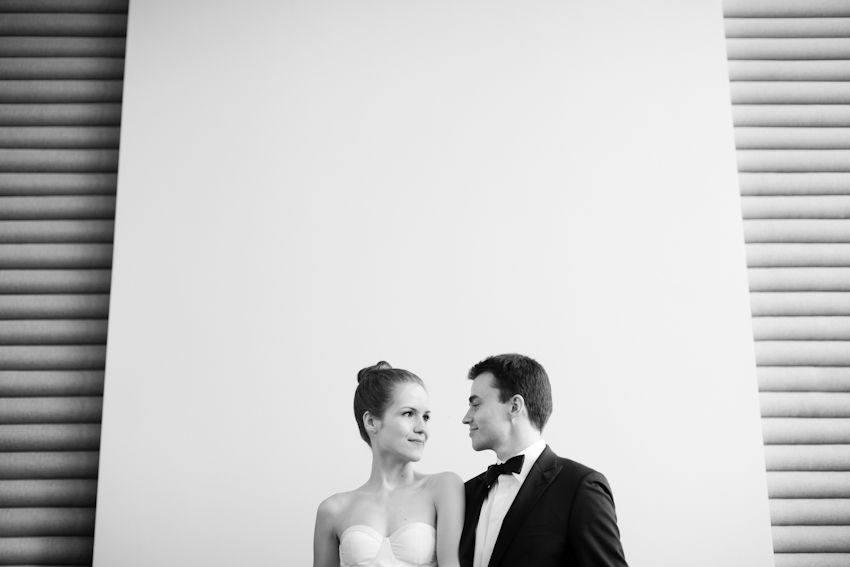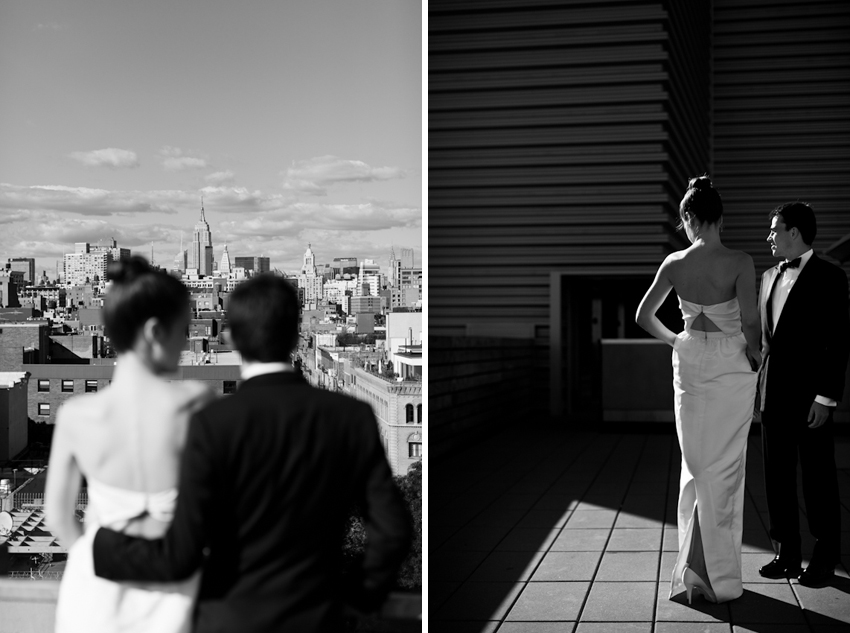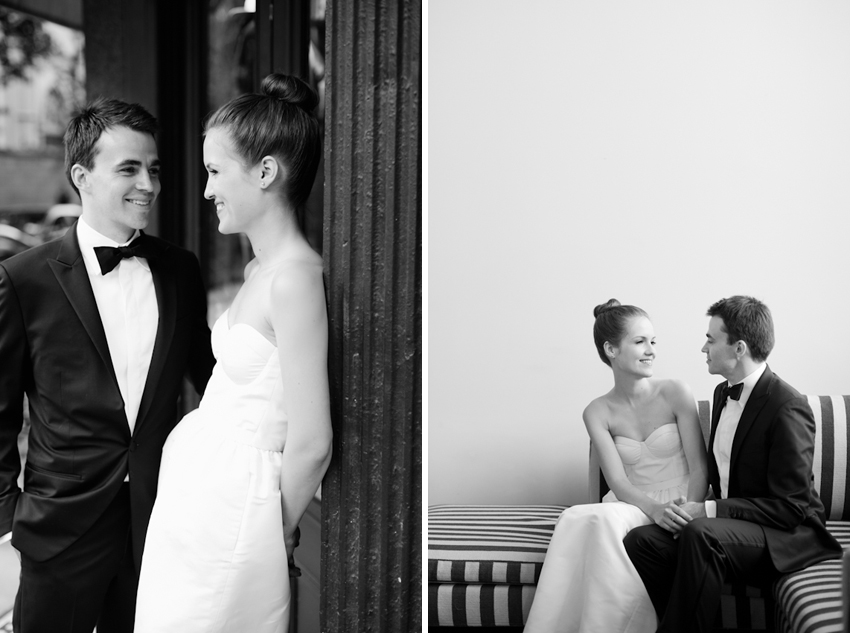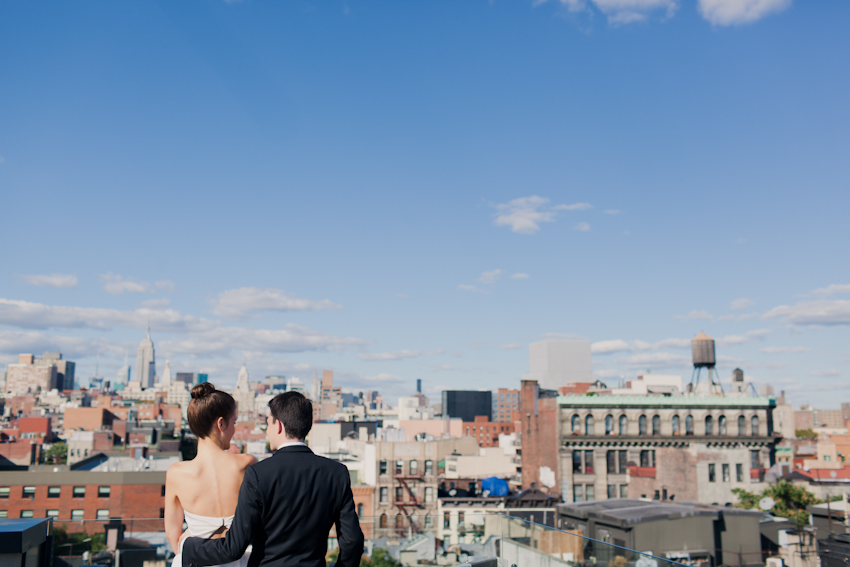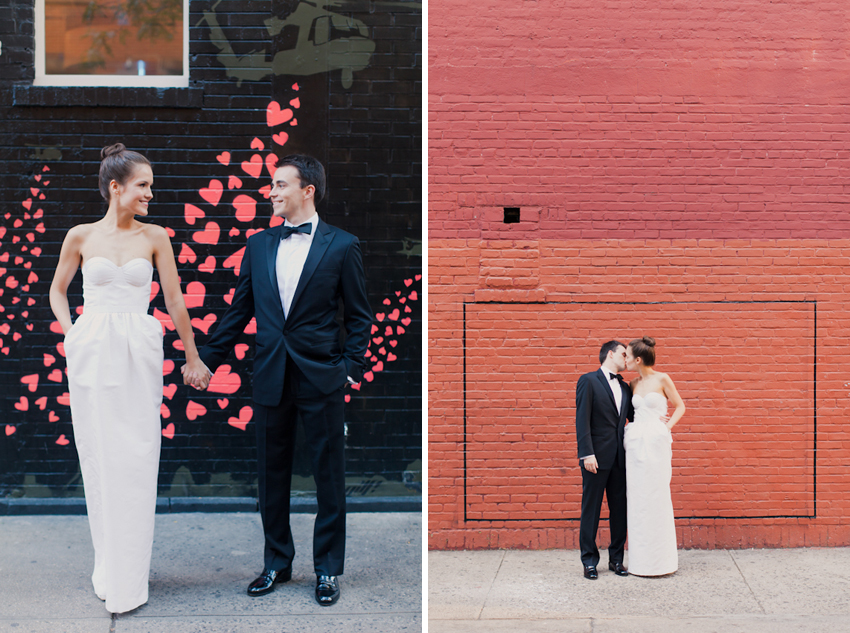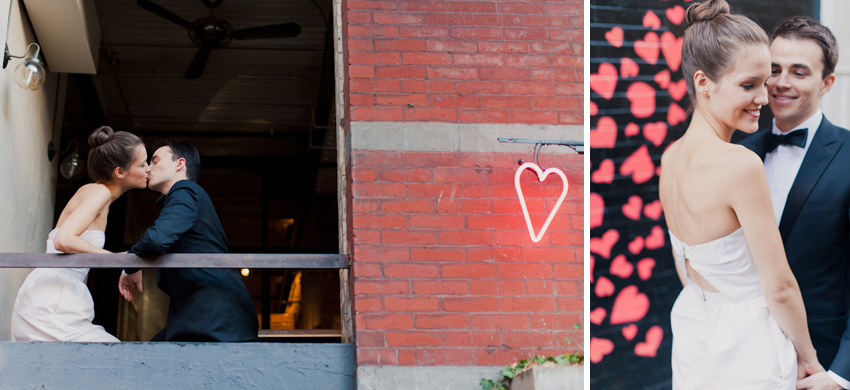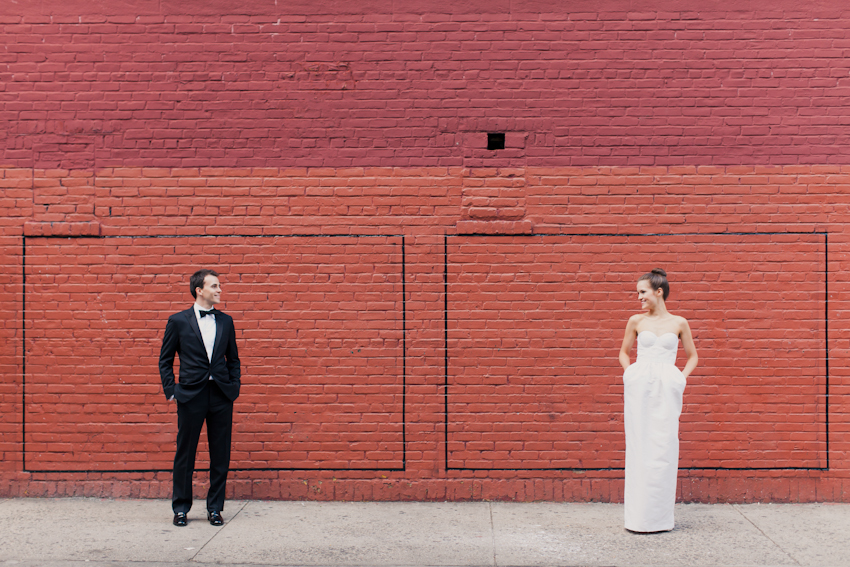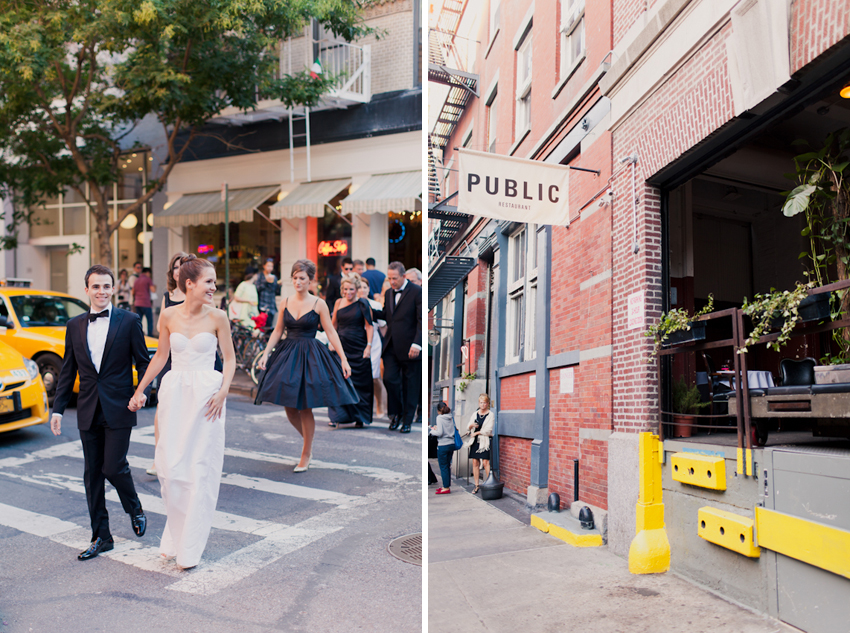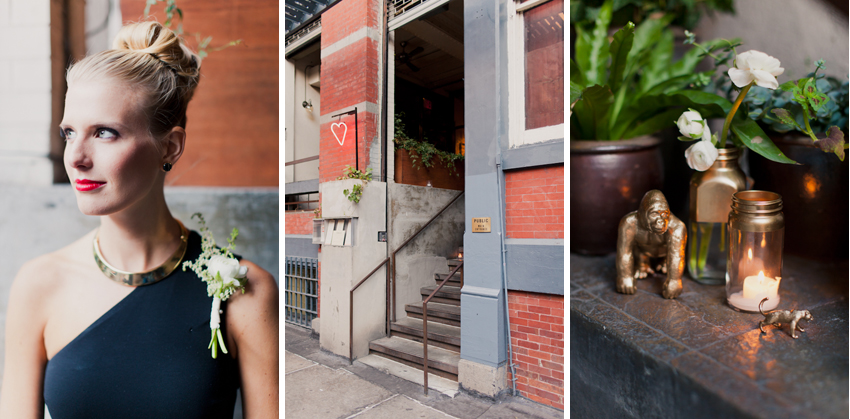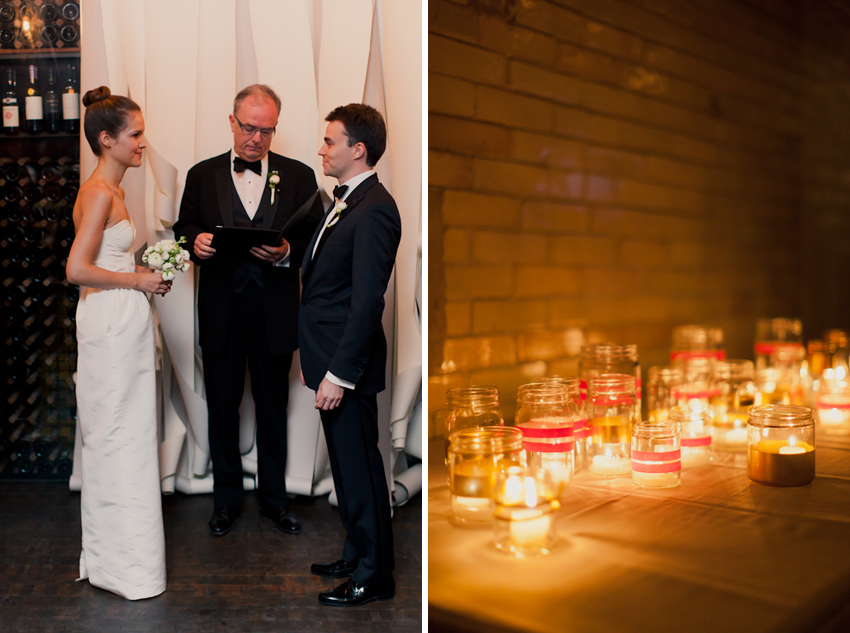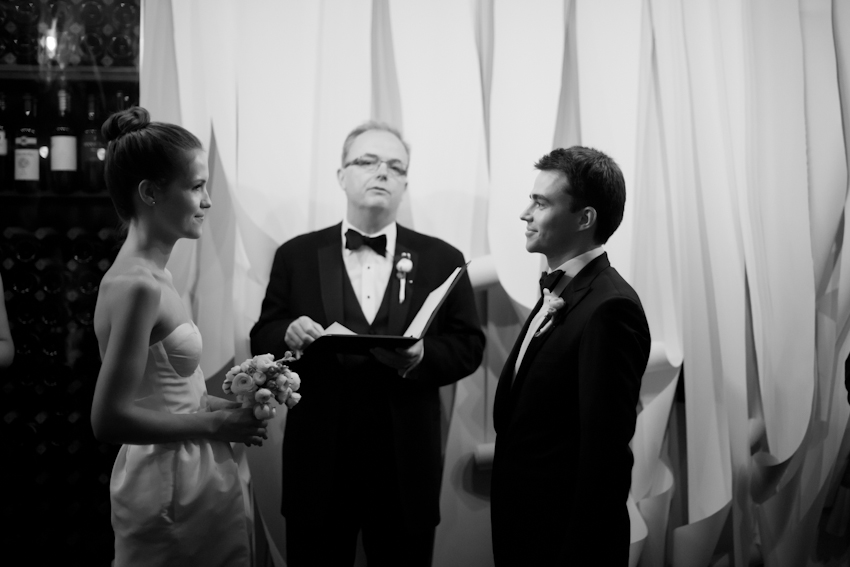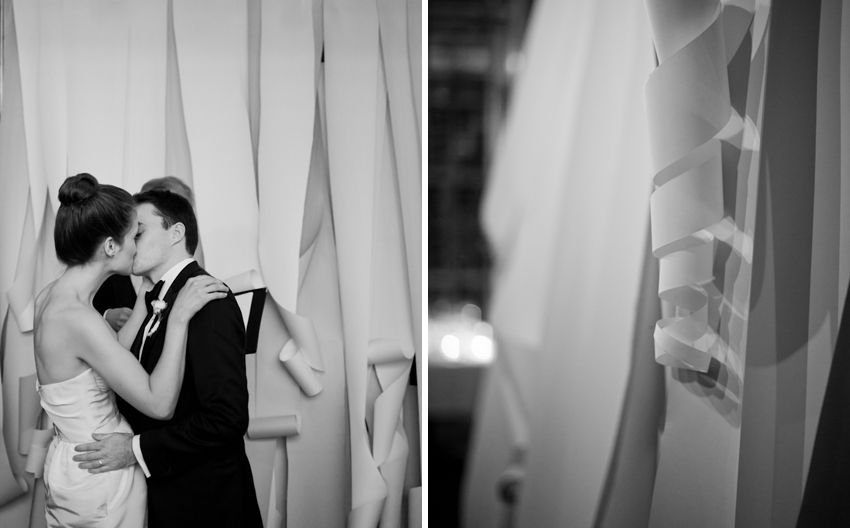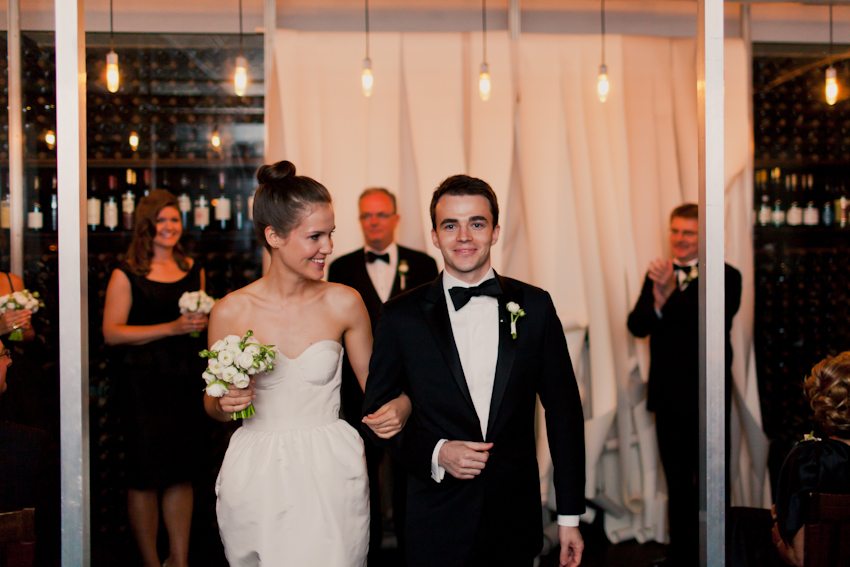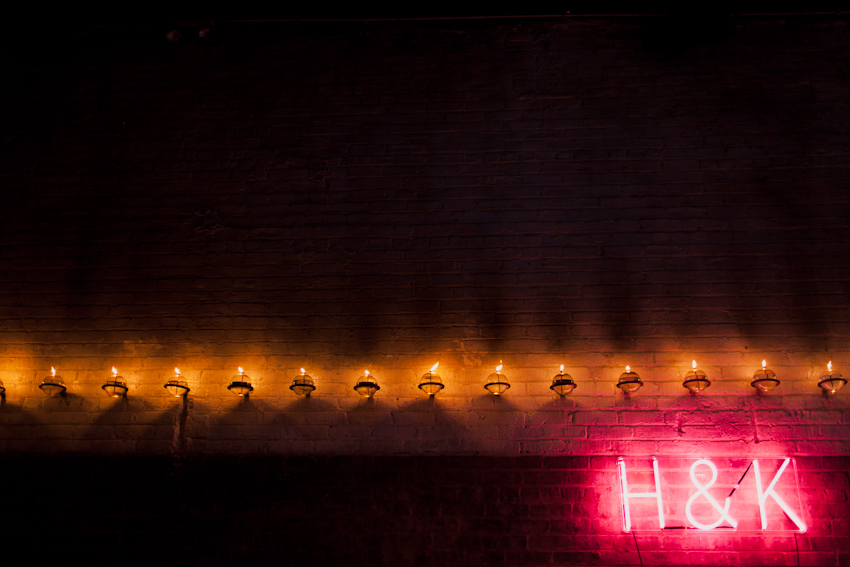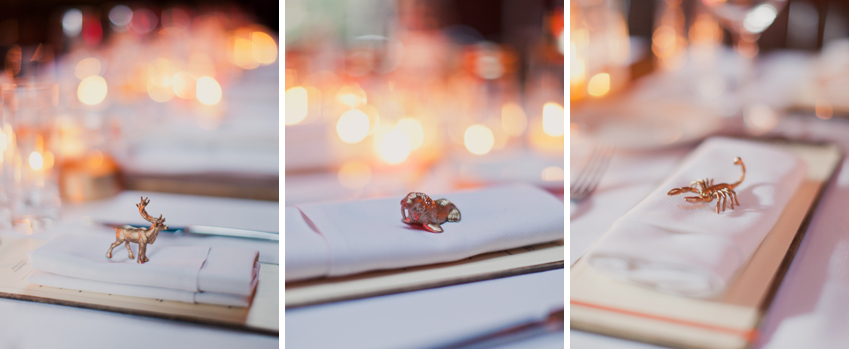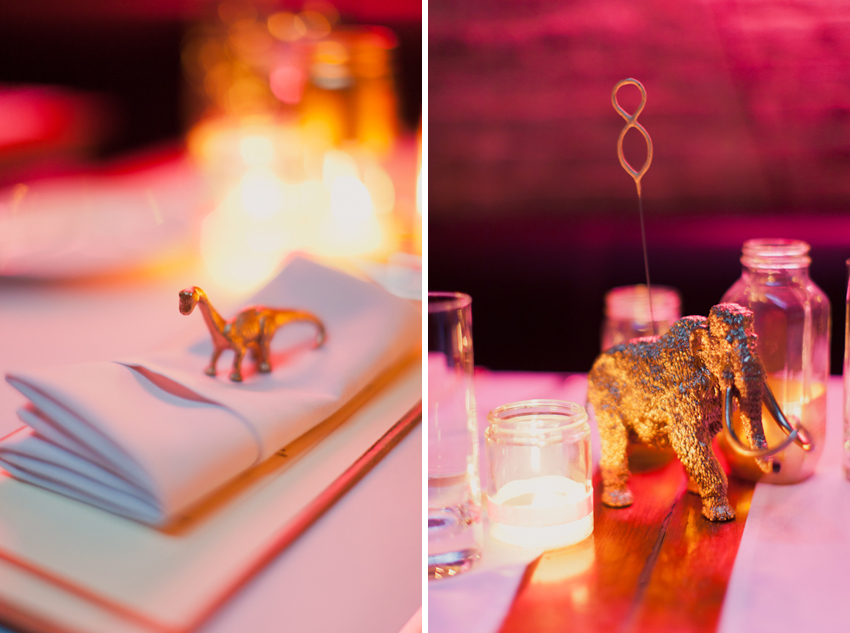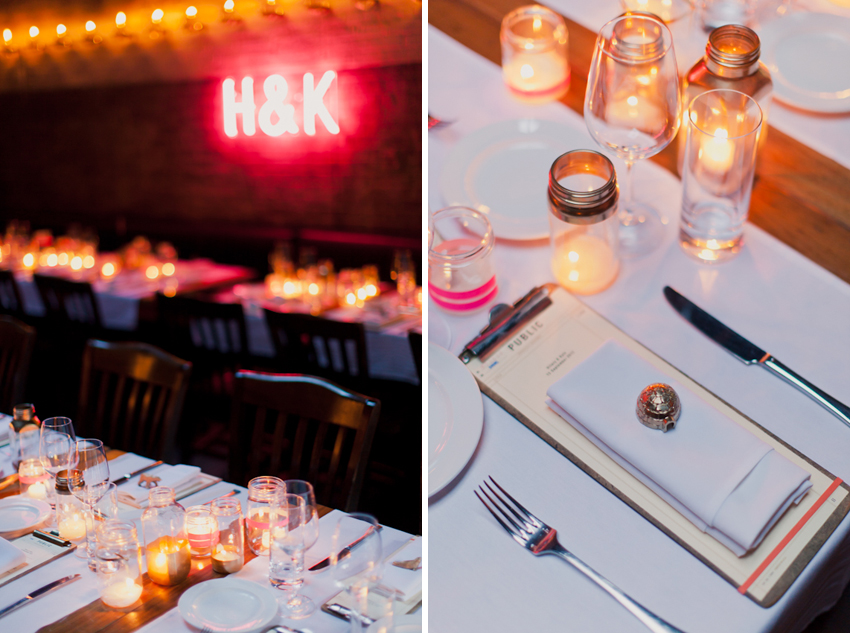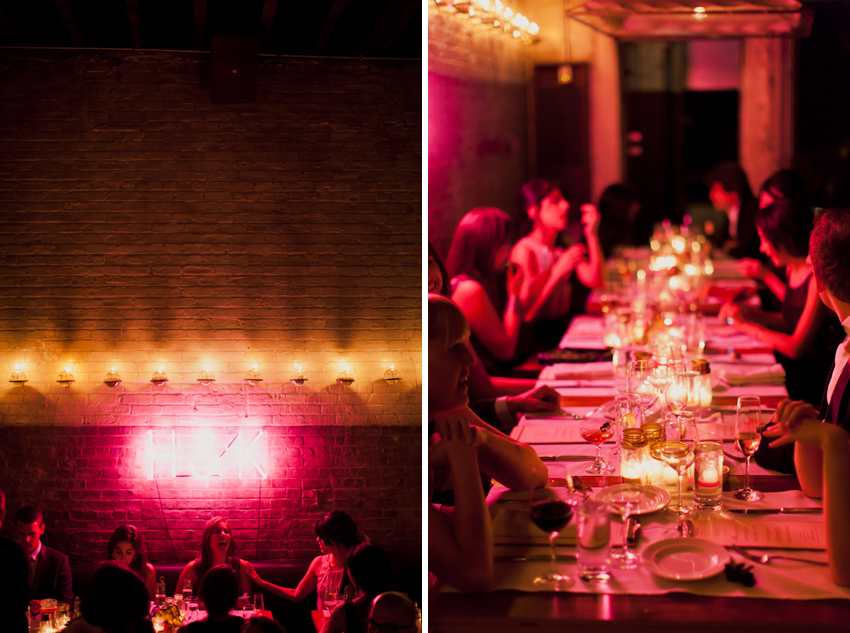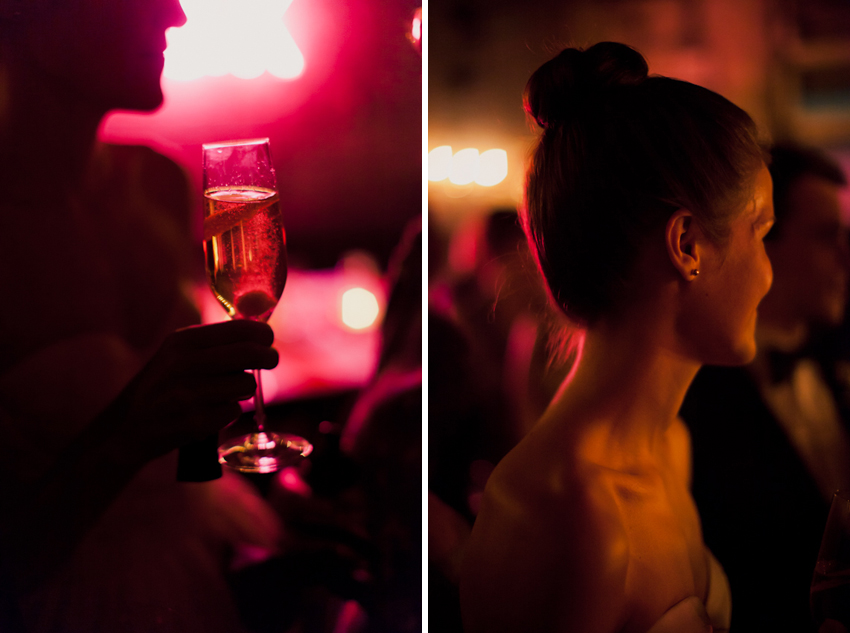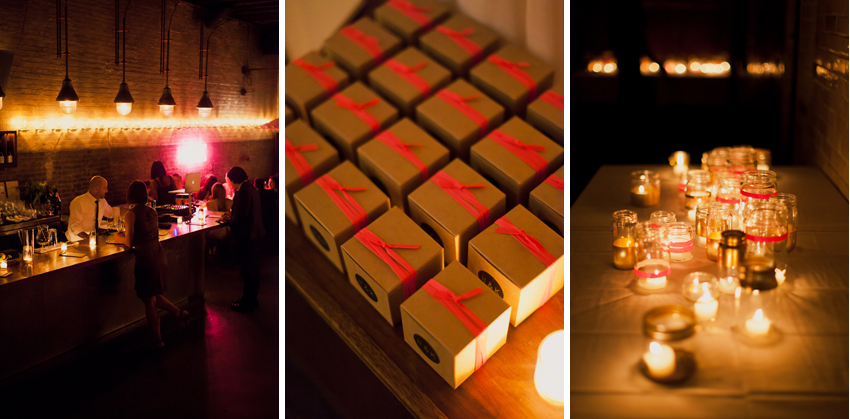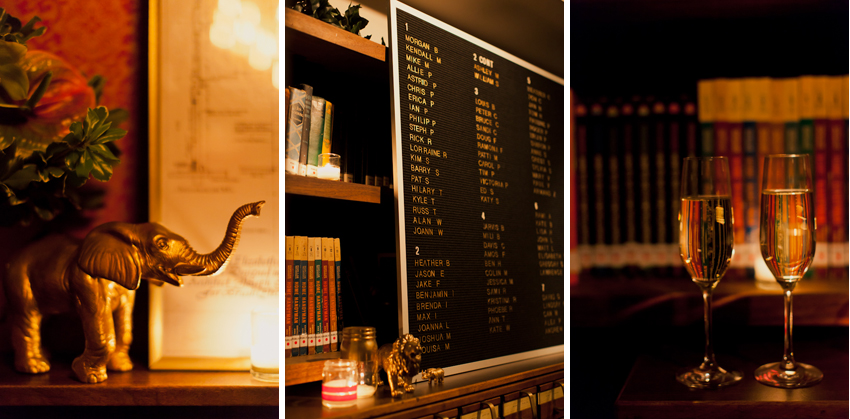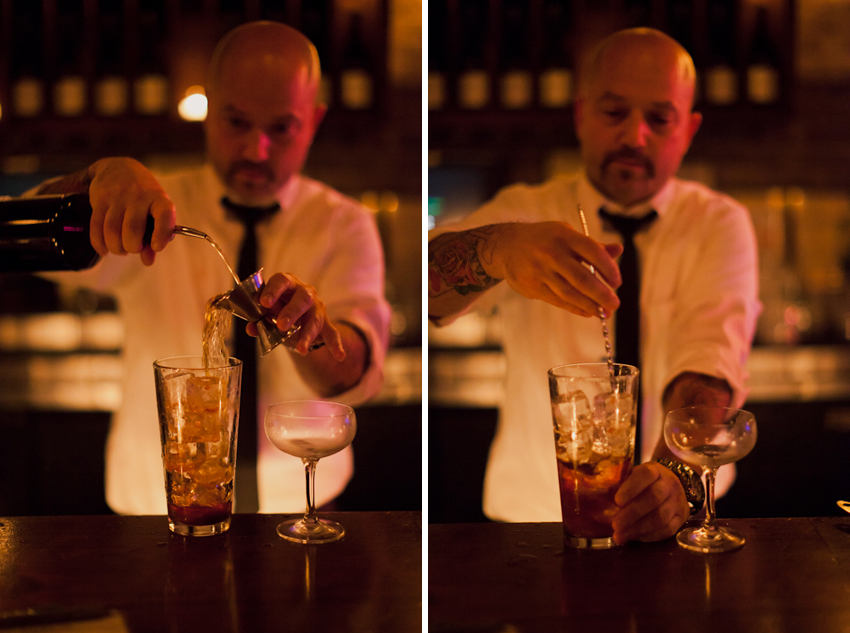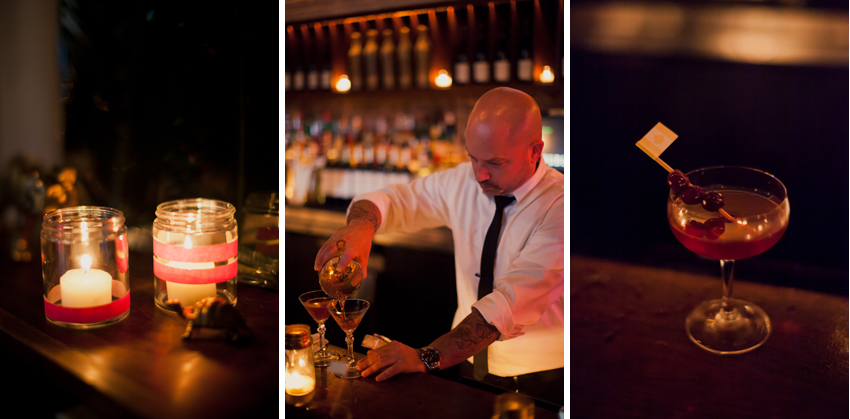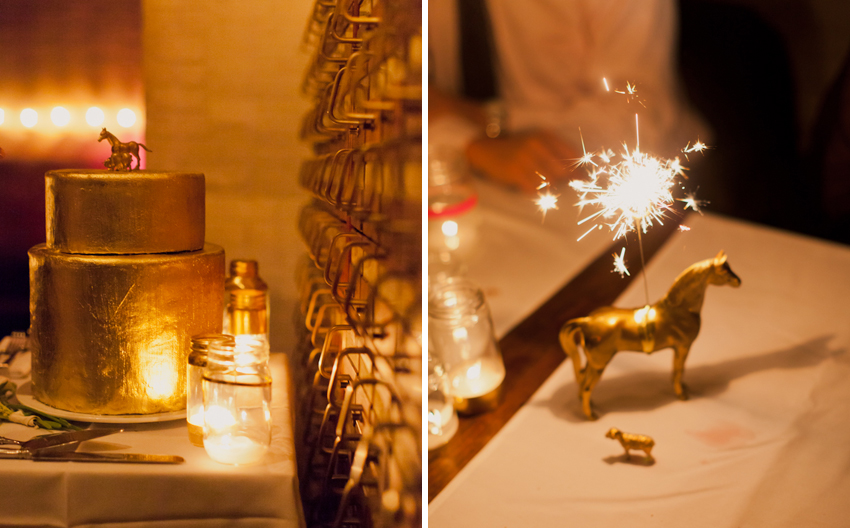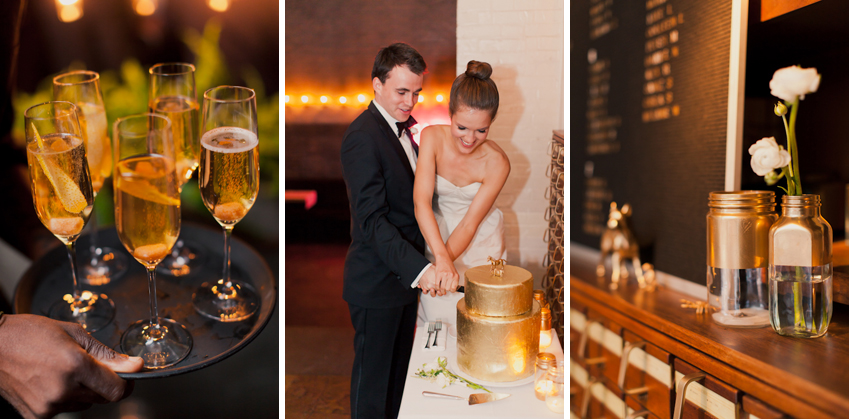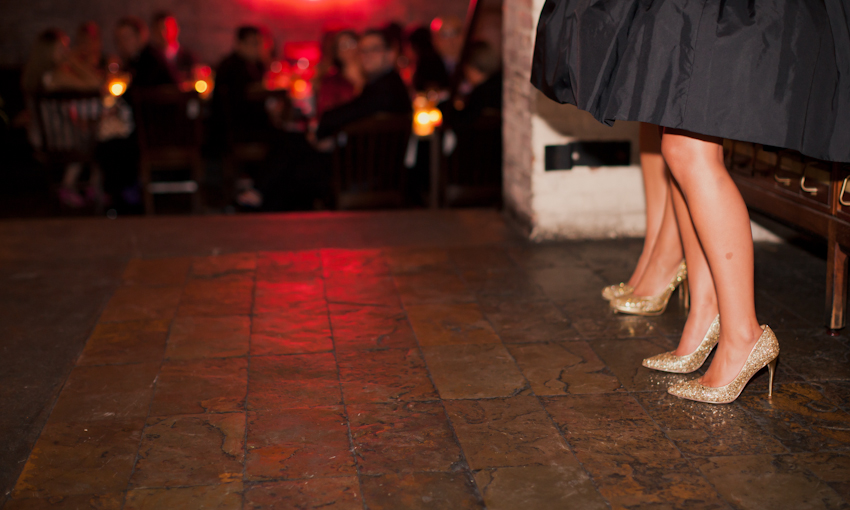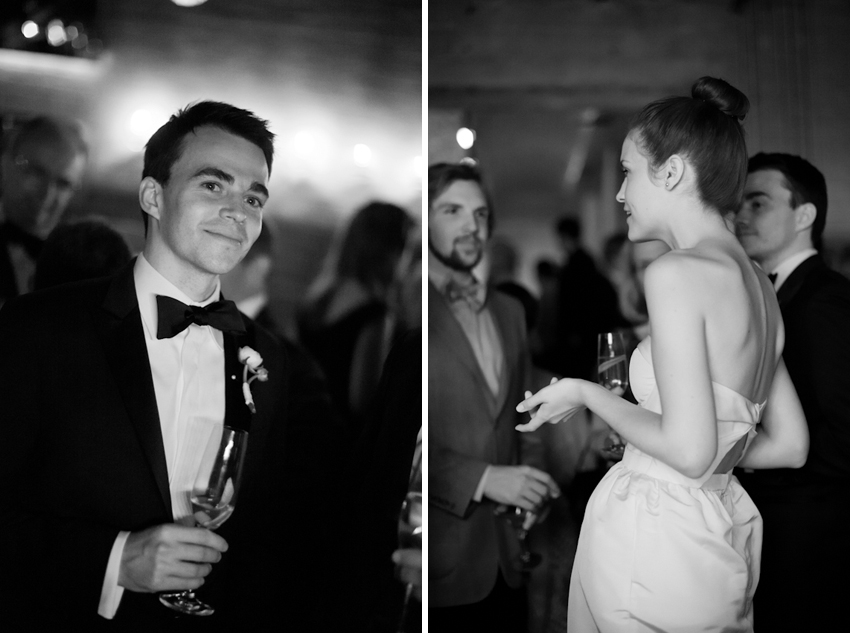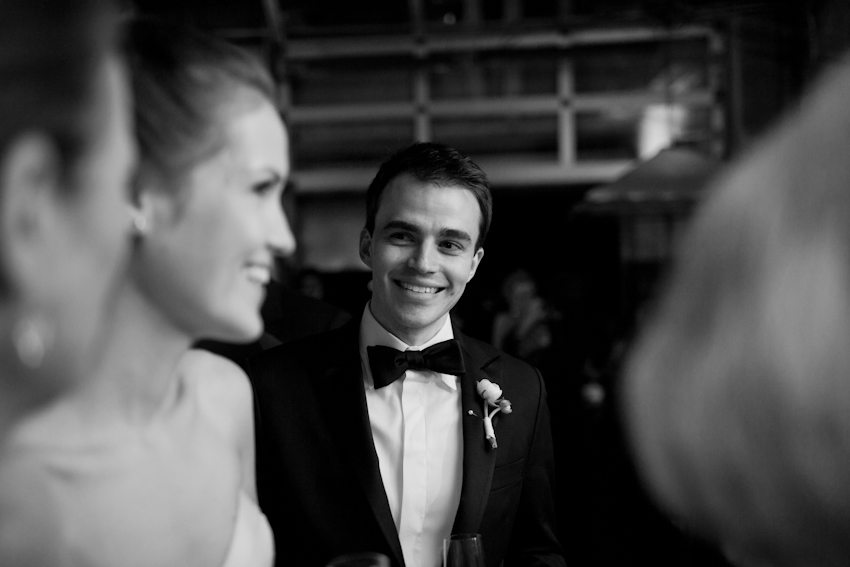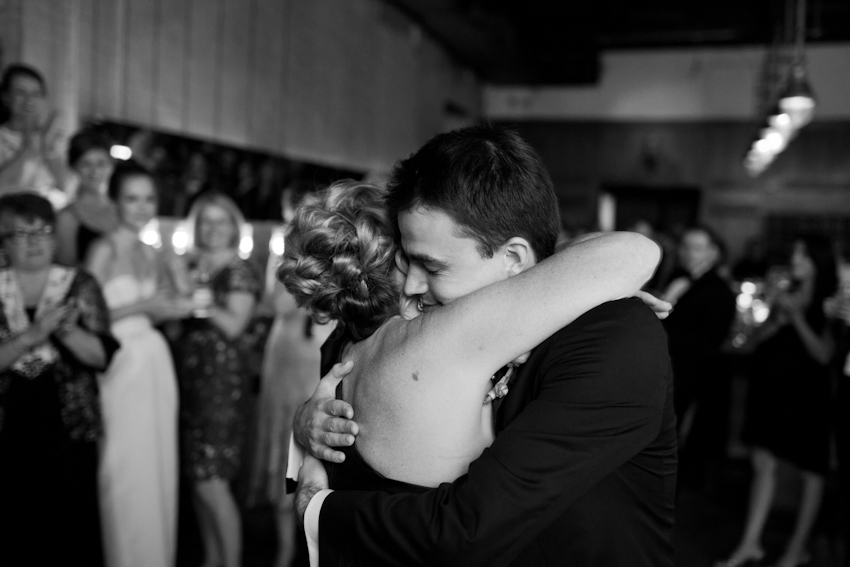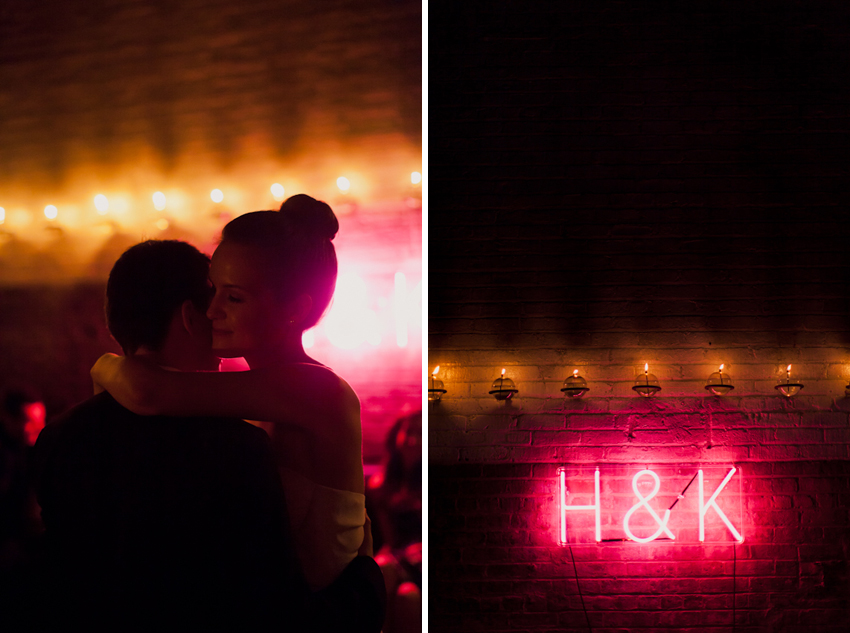 Pre-Event Venue: The Nolitan Hotel
Reception and Ceremony Venue: PUBLIC
Bride's Dress: Custom-Designed by Katie Ermilio
Bride's Shoes: Jimmy Choo
Groom's Tuxedo: Zegna
Groom's Shoes: Lanvin
Rings: Satomi Kawakita
Bridesmaid Dresses: Vintage 1950s dresses by Ceil Chapman and Sam Friedlander, found at The Cat's Meow
Bridesmaid Shoes: Ivanka Trump, Nine West
Bridesmaid Jewelry: k2o, Kelly Wearstler
Hair: Vanessa Afshari
Make-Up: Kim Do
Food and Beverage: PUBLIC
Cake: Ellen Mirsky, PUBLIC's Executive Pastry Chef
Flowers and Décor: Amy Chin
Balloons: Brooklyn Balloon Company
Invitation, Packaging, Drink Stirrers, Seating Chart, and Neon Design: Bride
Letterpress: Publicide
Favors: Champagne Jelly by Astrid Pinnington (Mother-of-the-Bride)
Neon Heart and Initials: Let There Be Neon
DJ: DJ Ceremony
It's still cold and wintery here in NYC, so I feel like sharing a few colorful frames from Deepa & Guru's wedding which I photographed for Weddings By Two last year. As my first time experiencing an Indian wedding, I was really inspired and touched by the various wedding rituals that Deepa had kindly walked me through before their big day. Beyond the cultural traditions, it was simply a beautiful celebration filled with joy and love.
when i first got in touch aude+gilles, a french couple living in los angeles, i knew we were going to hit it off and was really excited about joining them on their big day.  they had a wonderful wedding in a beautiful chateau near lyon. they mixed french and american traditions and added personal touches that made it all feel so lovely and unique.
thank you leila for helping me on this wedding, you rock!  i included a couple of her dreamy tilt shift images in this post. merci leila!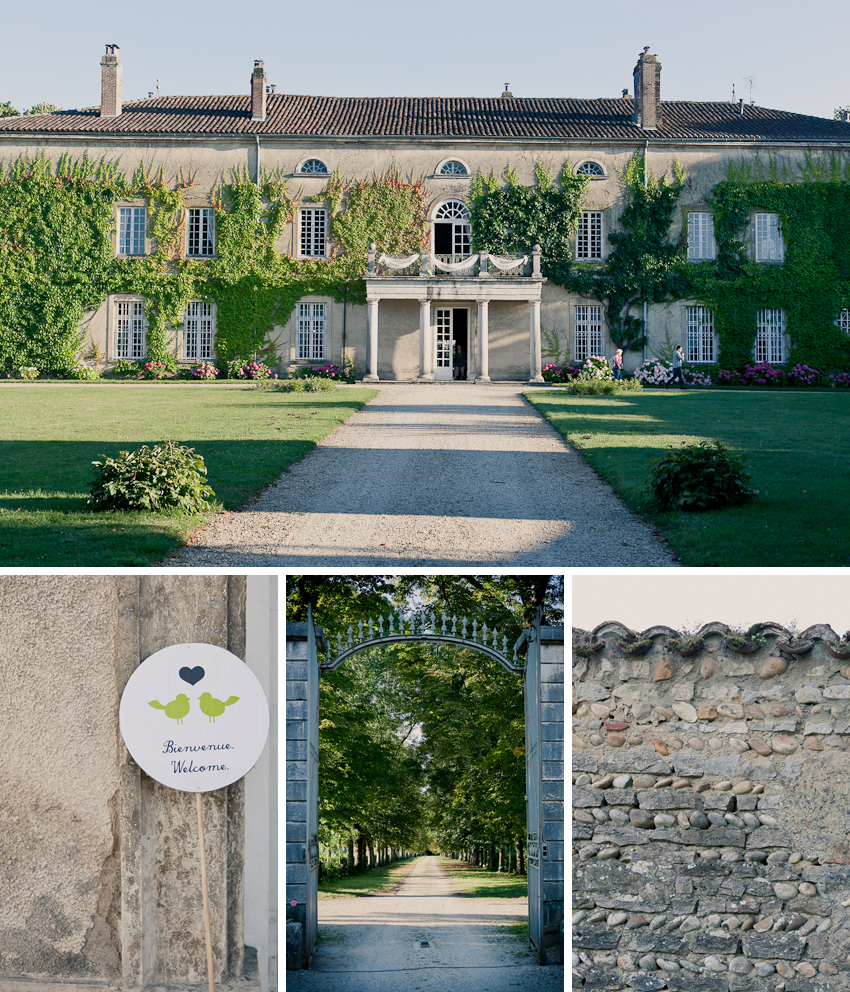 When I first met Tomoko+Romain, a French-American couple from New York, they struck me as such elegant people. After getting to know them and shooting their engagement session in Central Park, I realized they were also incredibly sensitive and romantic souls. They got married at Chateau de Dangu, a beautiful estate in the countryside between Paris and Normandy. Knowing Tomoko, who is a beauty editor for a fashion magazine, and chatting about their wedding plans, I imagined their big day was going to look as lovely and stylish as she is. And it was! But what really touched me was how friendly and sensitive they both are, and how much they trusted me to capture their big day. All their international friends and families came together to celebrate, and as a French-American myself, it was fun and moving to capture this mix of cultures and traditions. During the cocktail hour, the entire wedding party – led by the French family – broke into a surprise choreographed dance… and the fun continued throughout the night!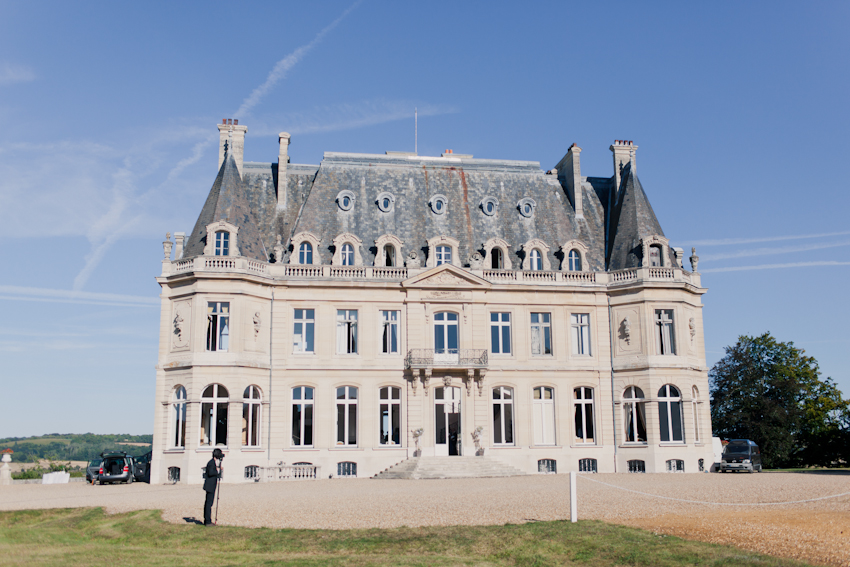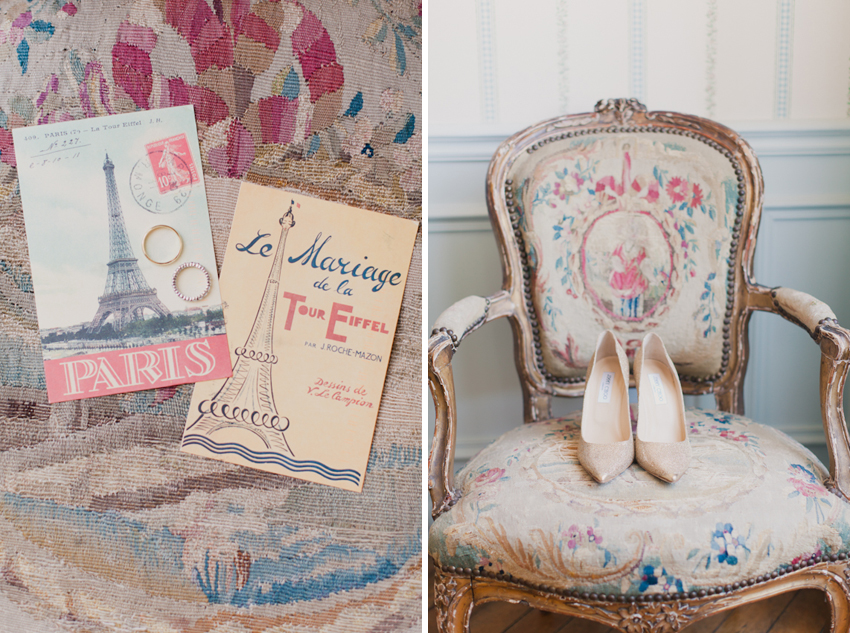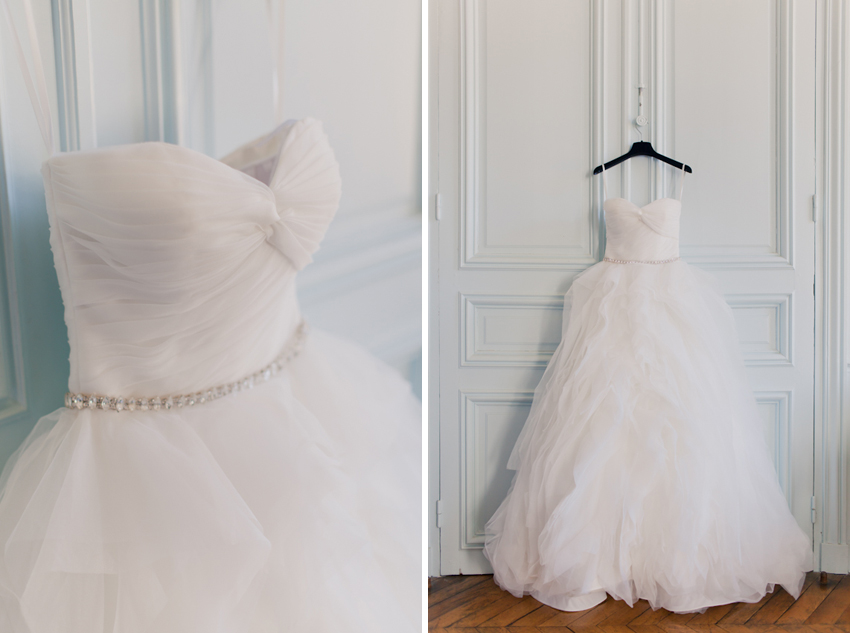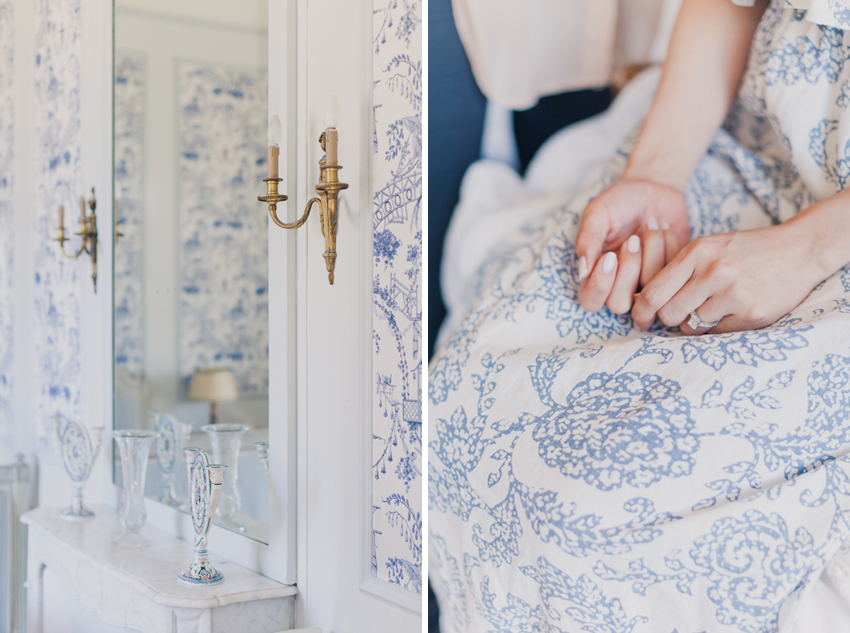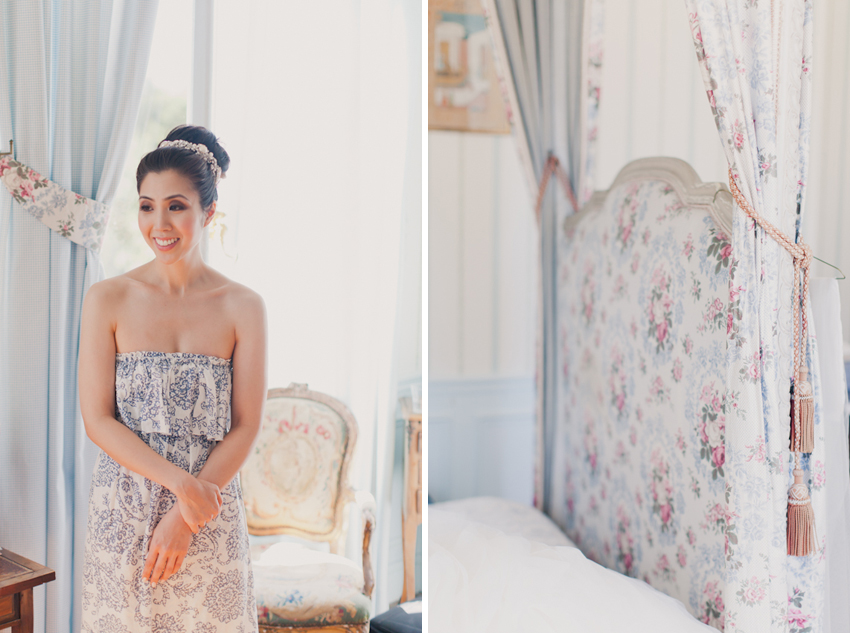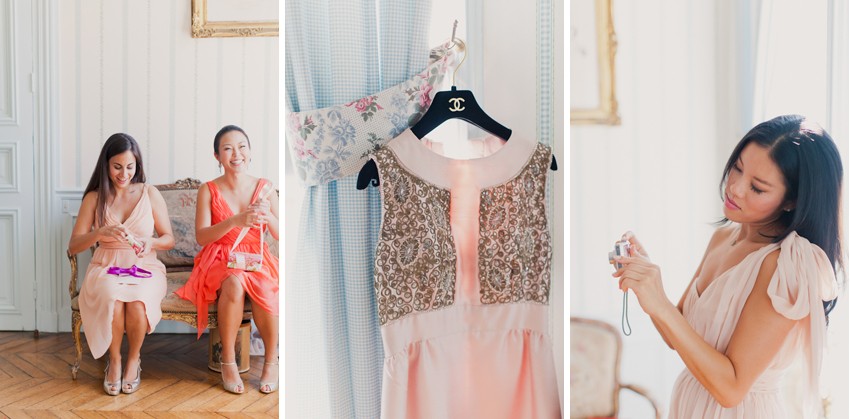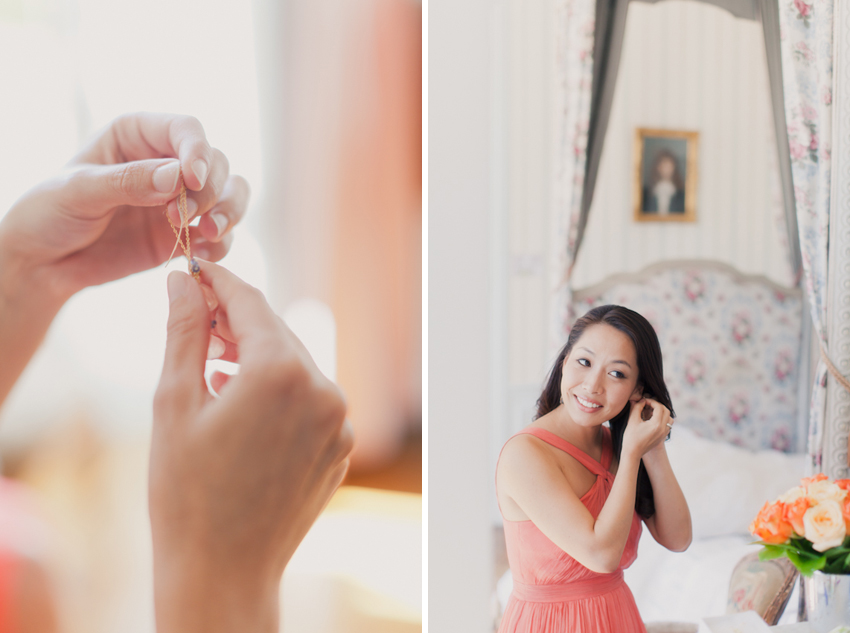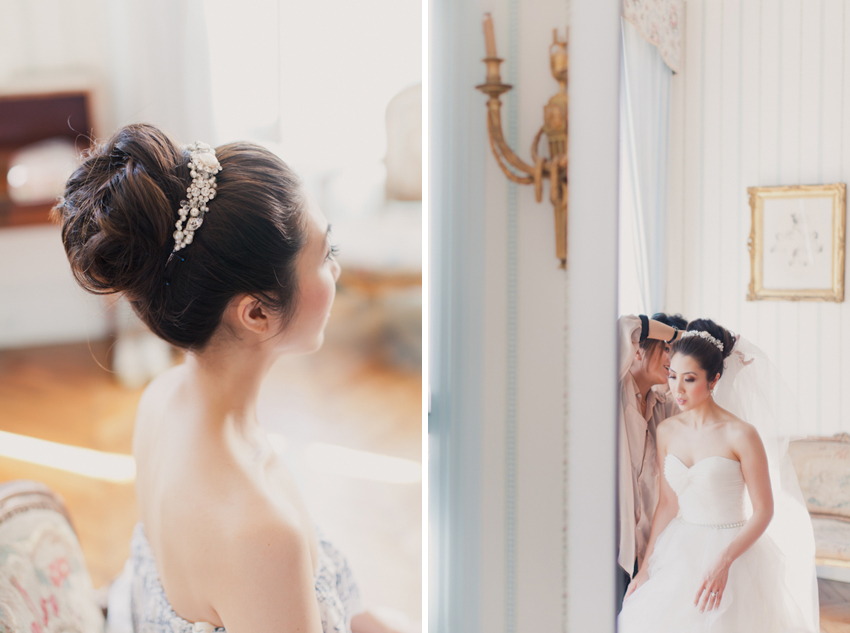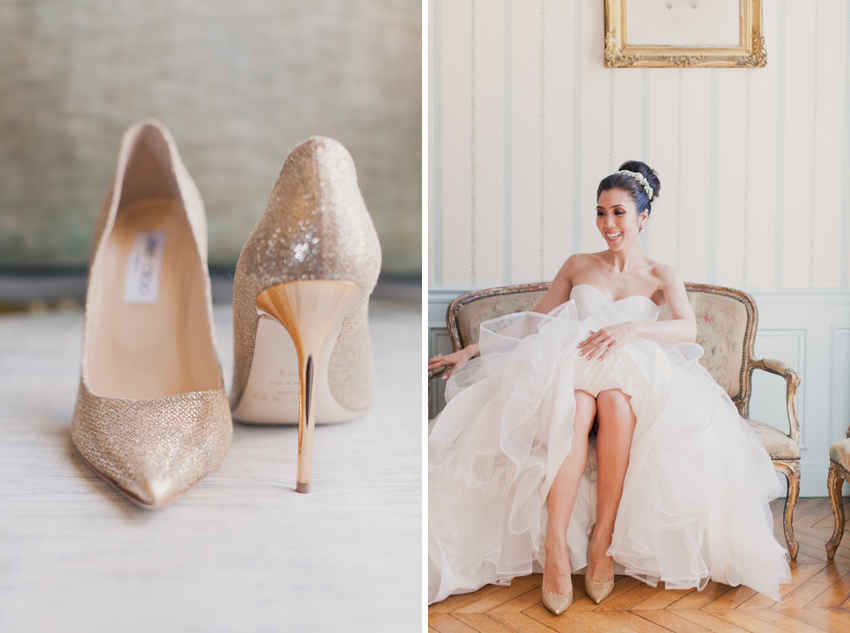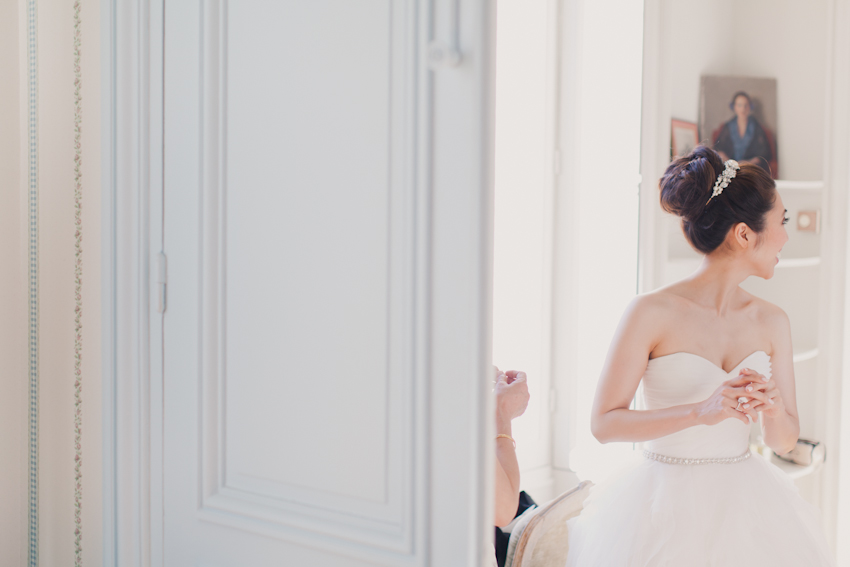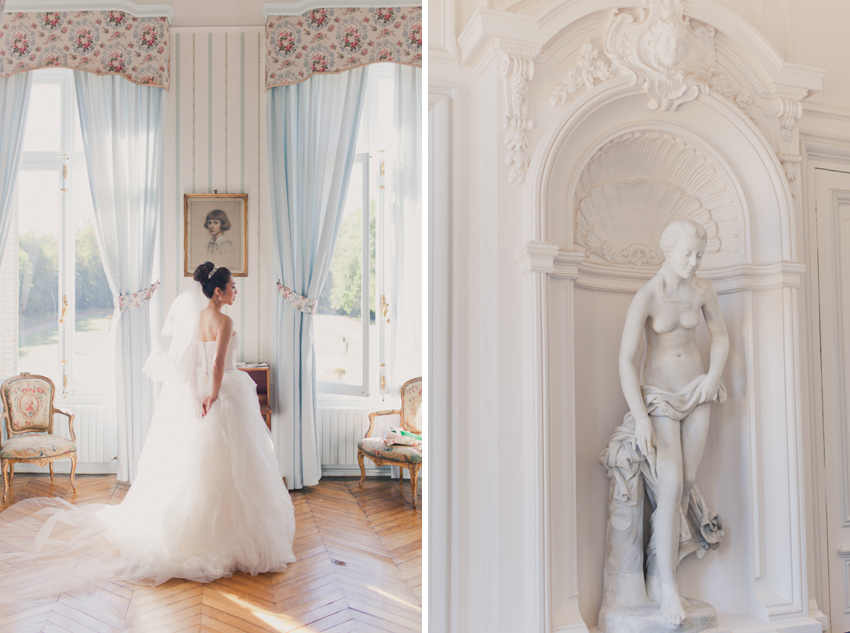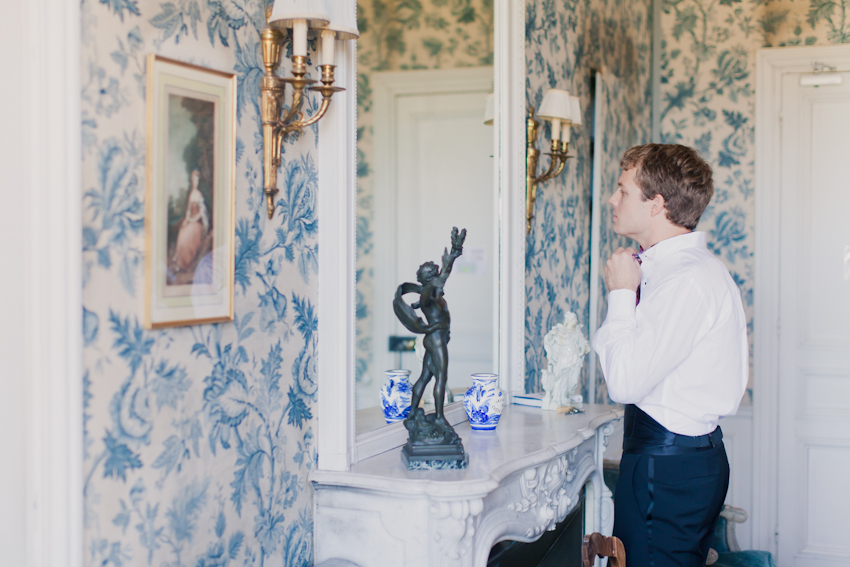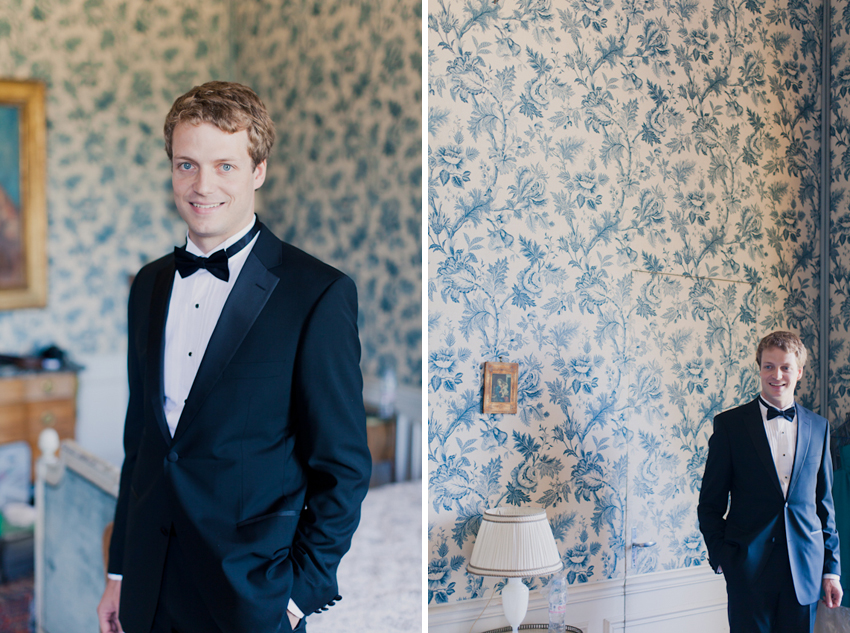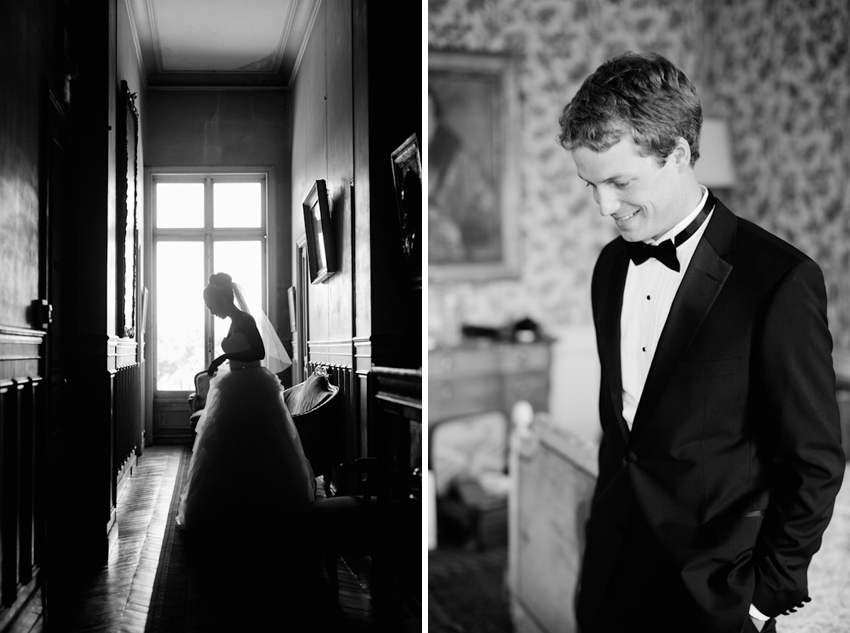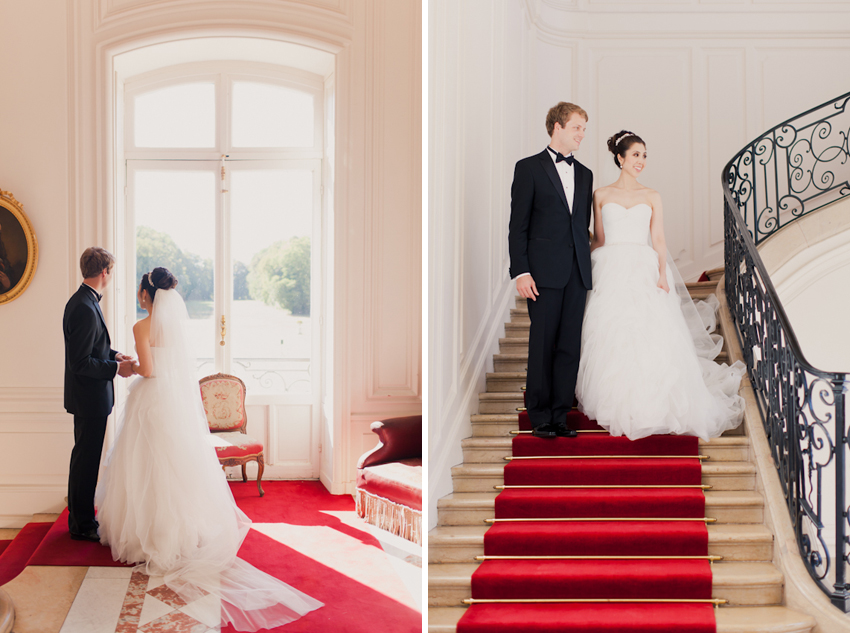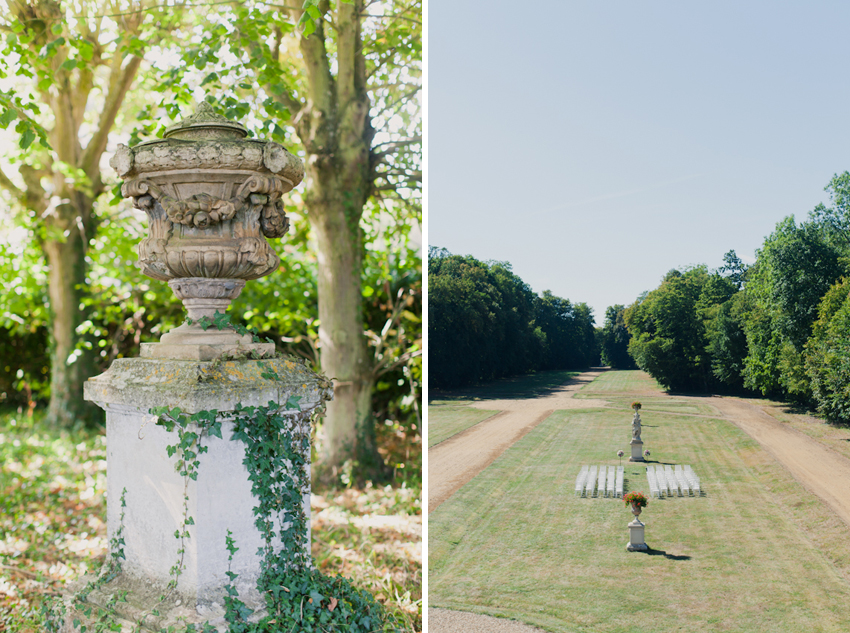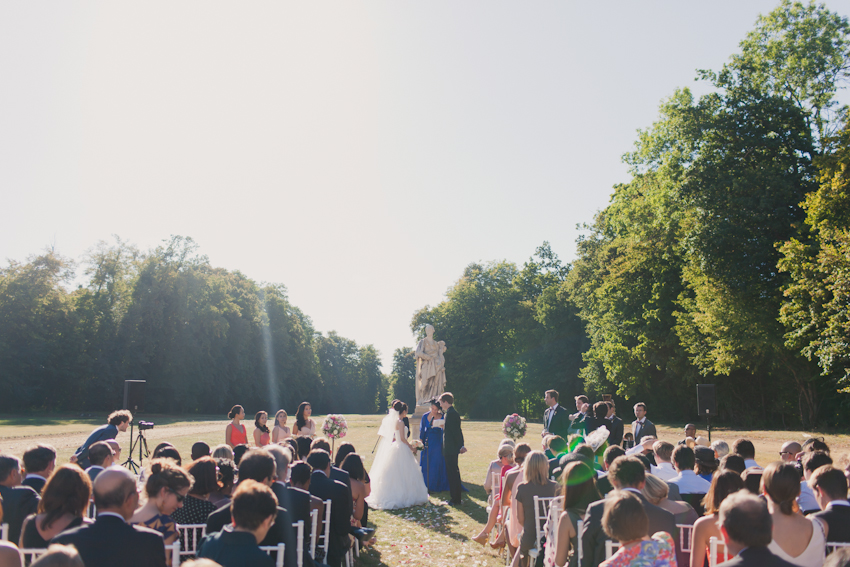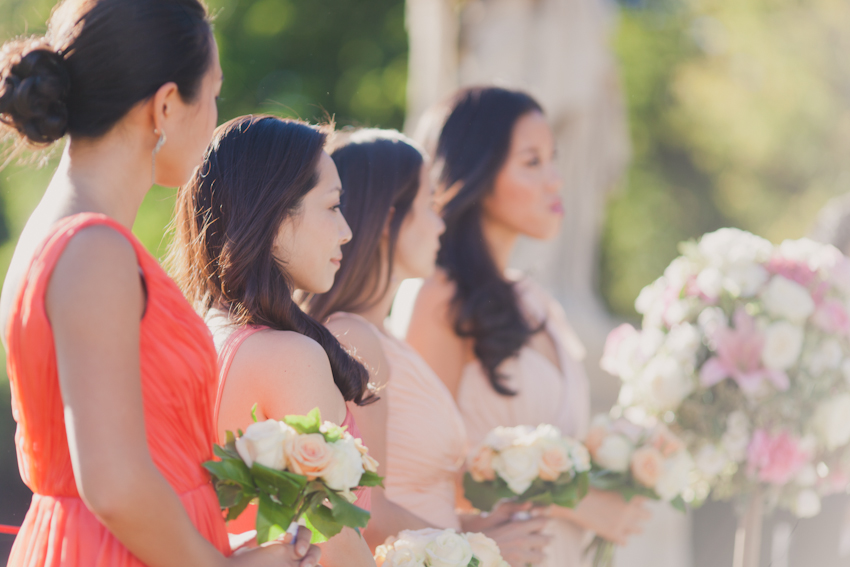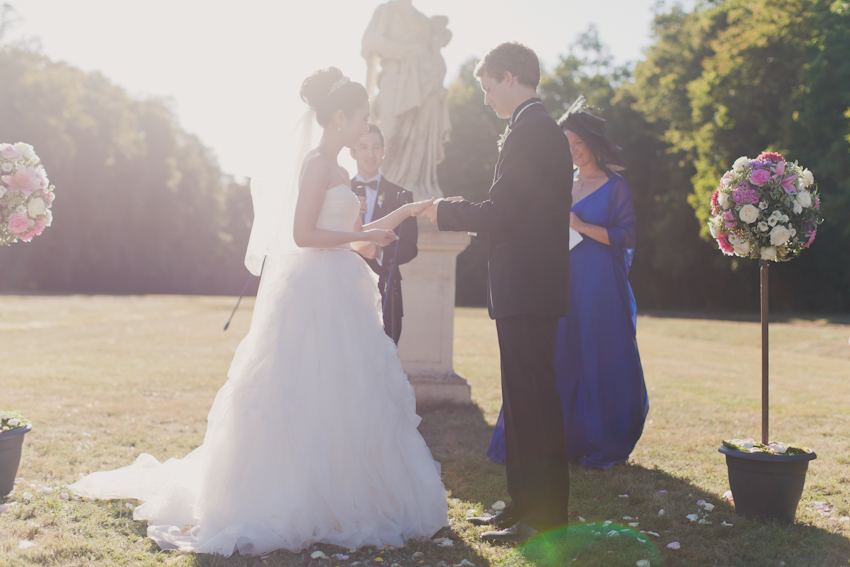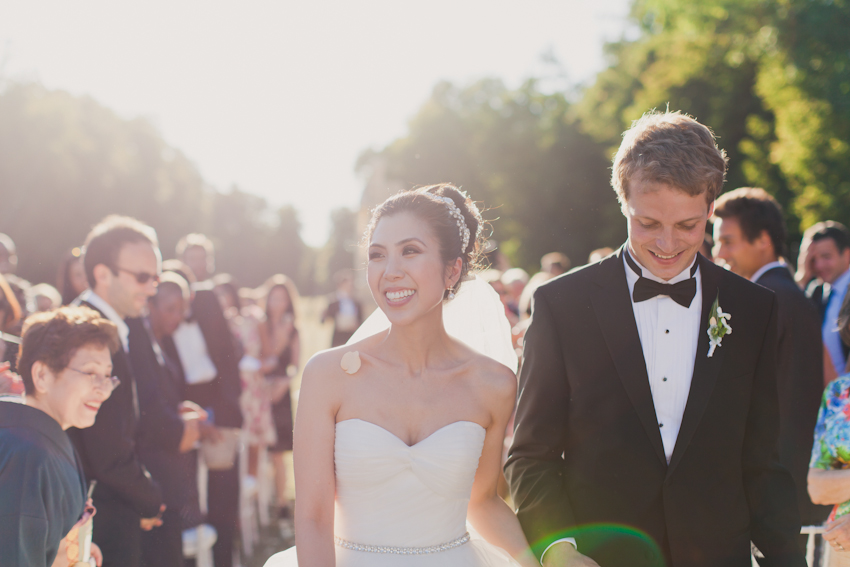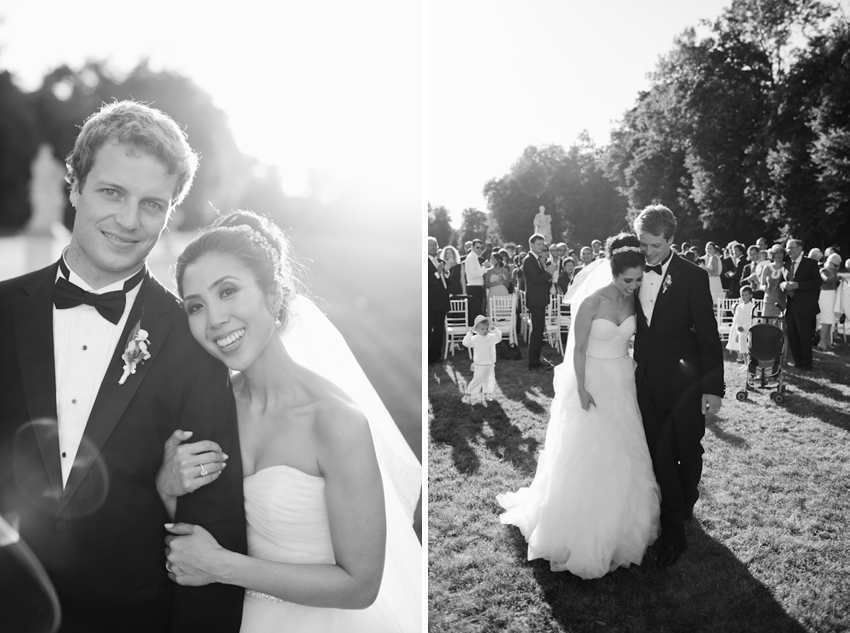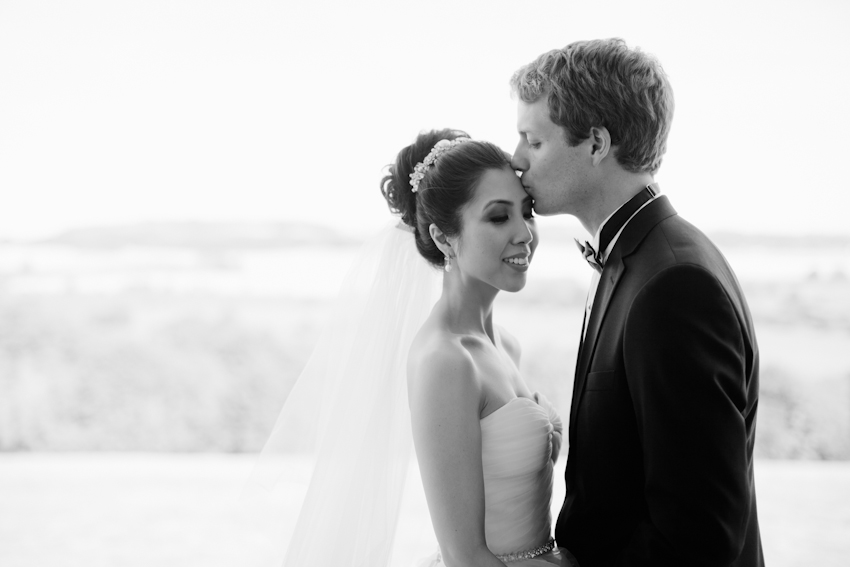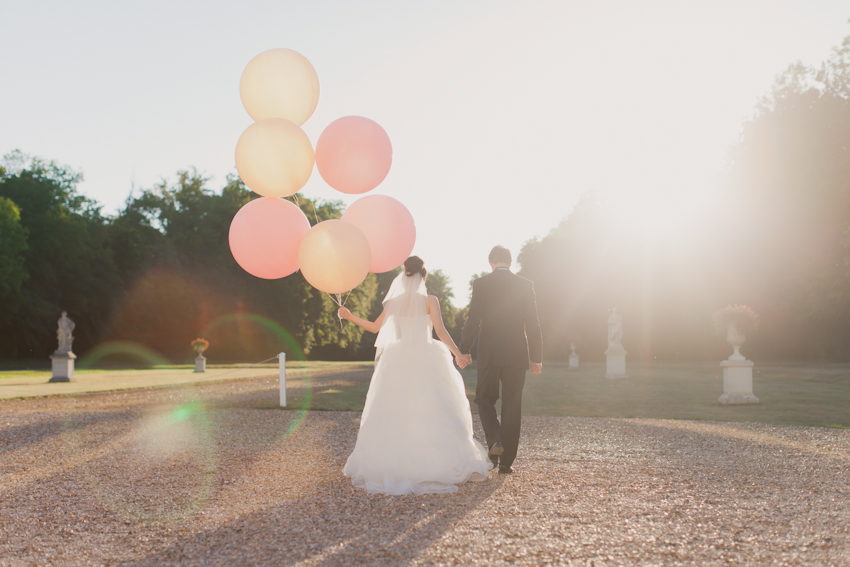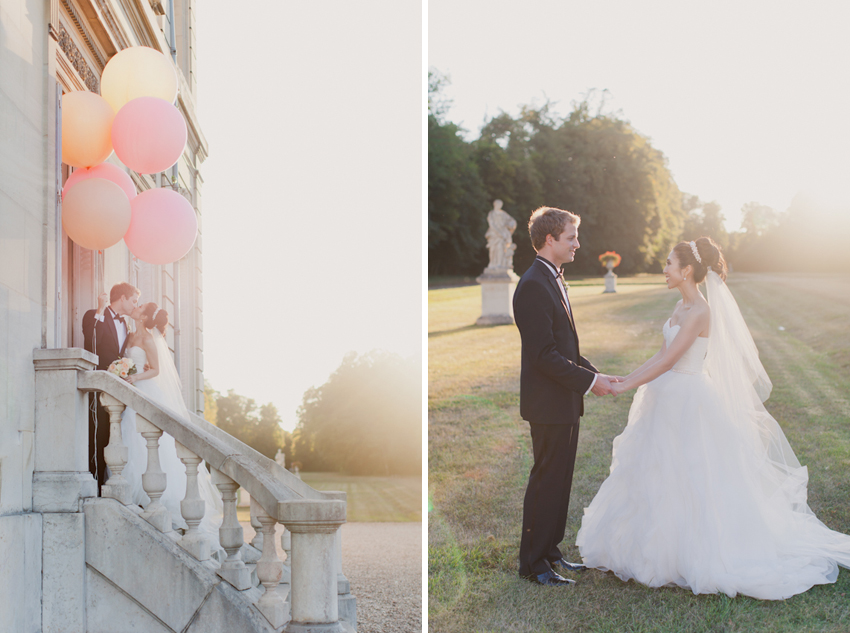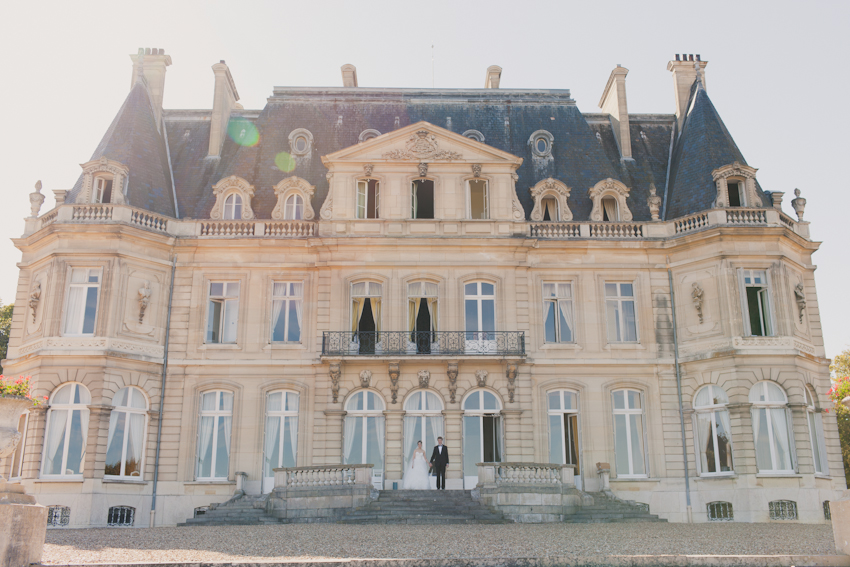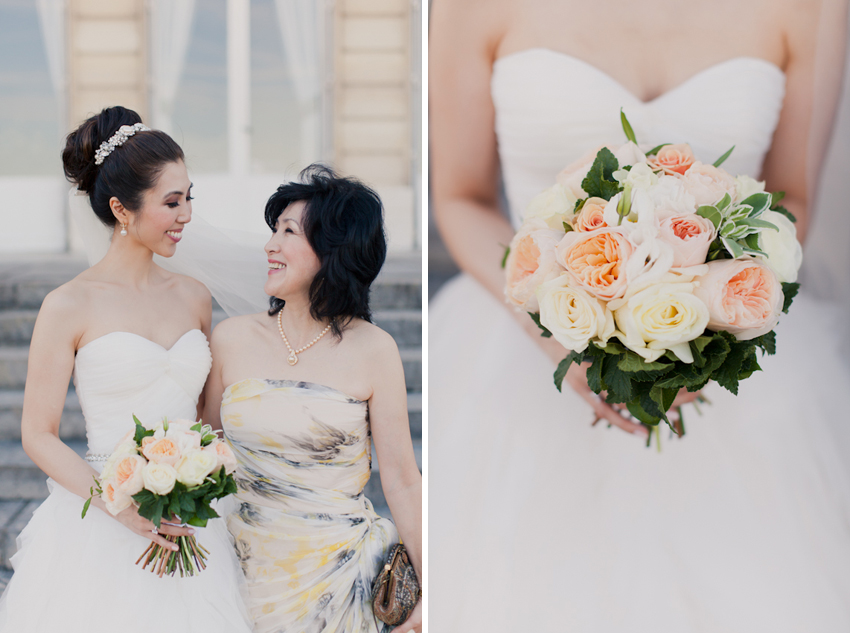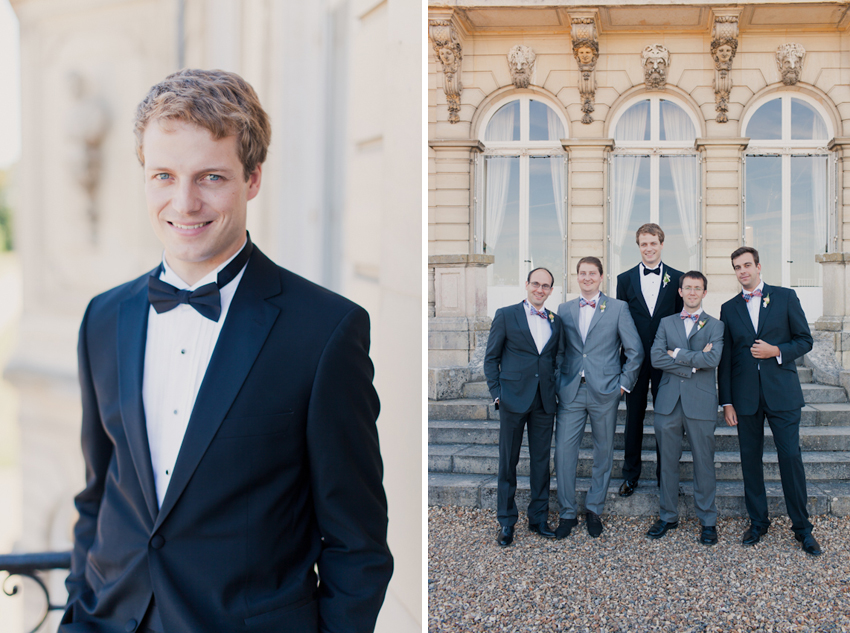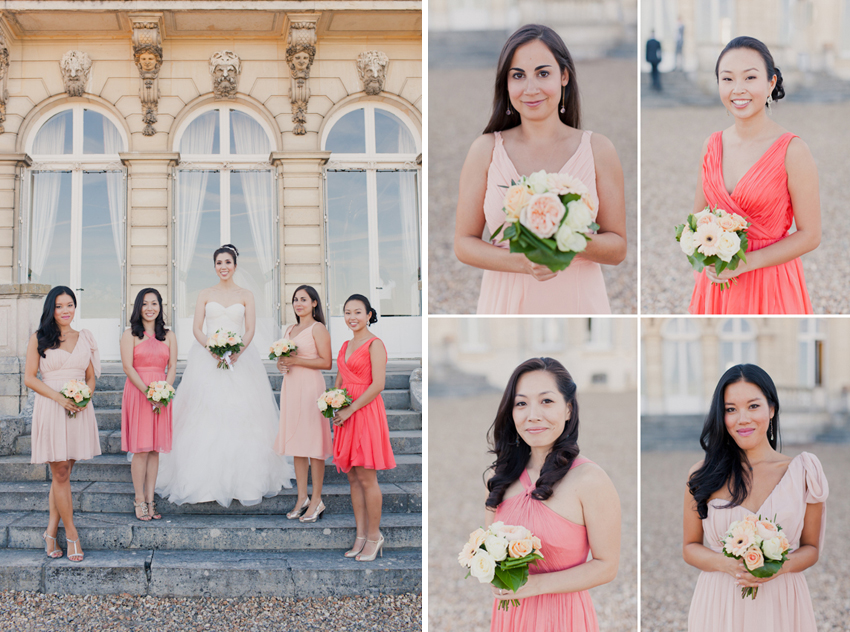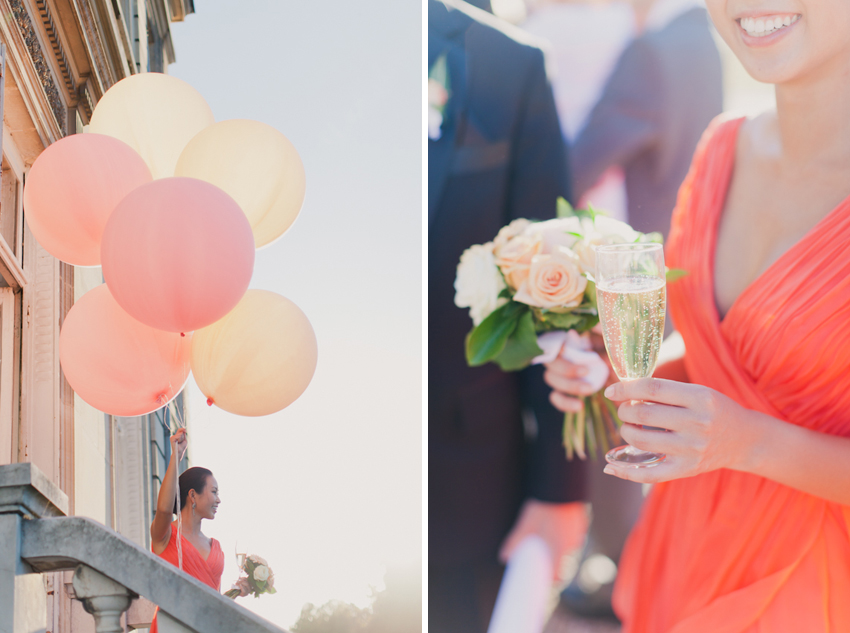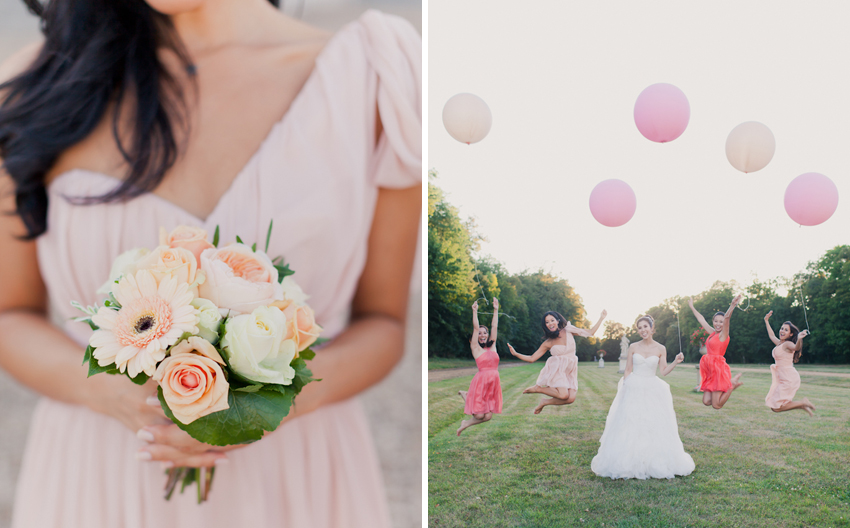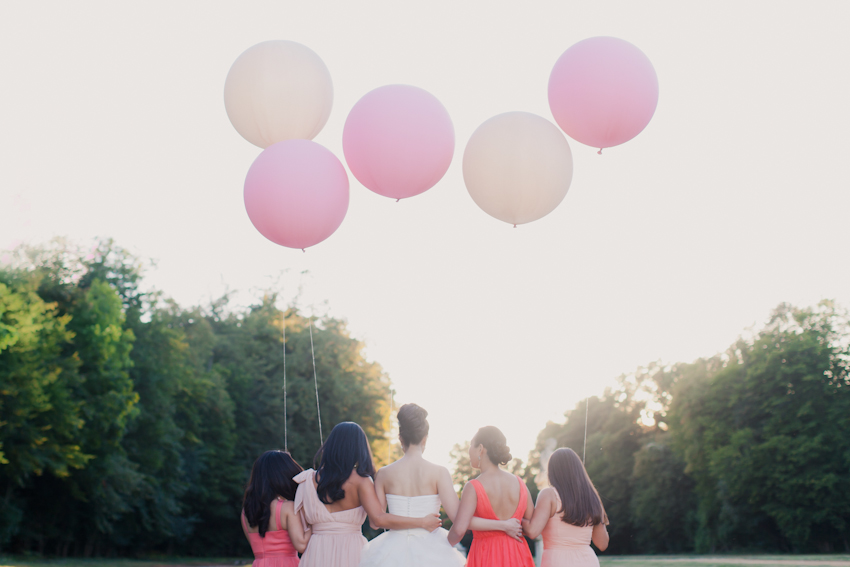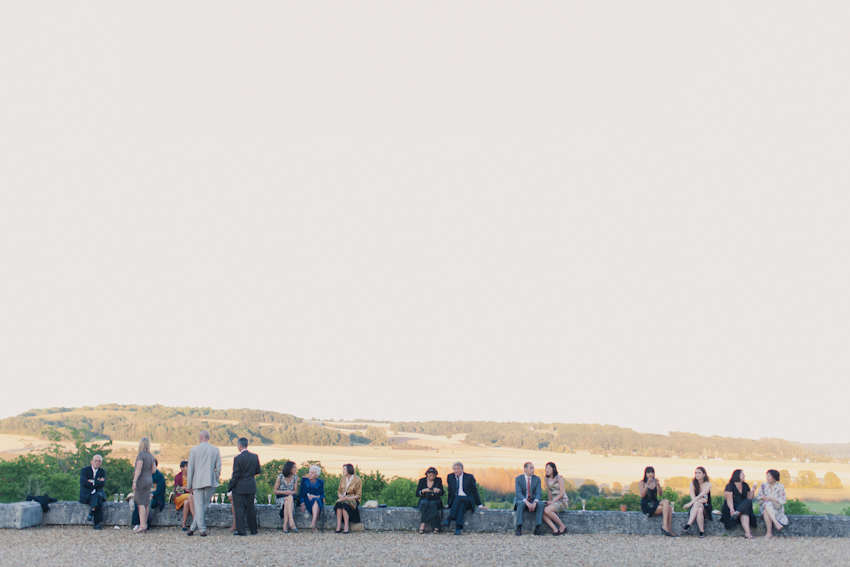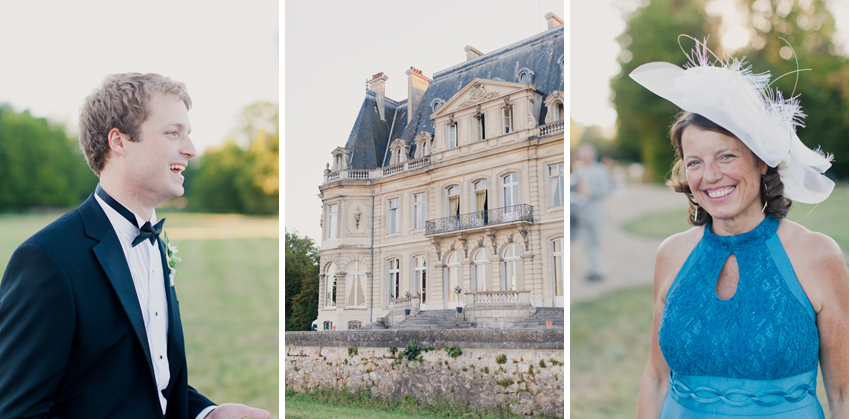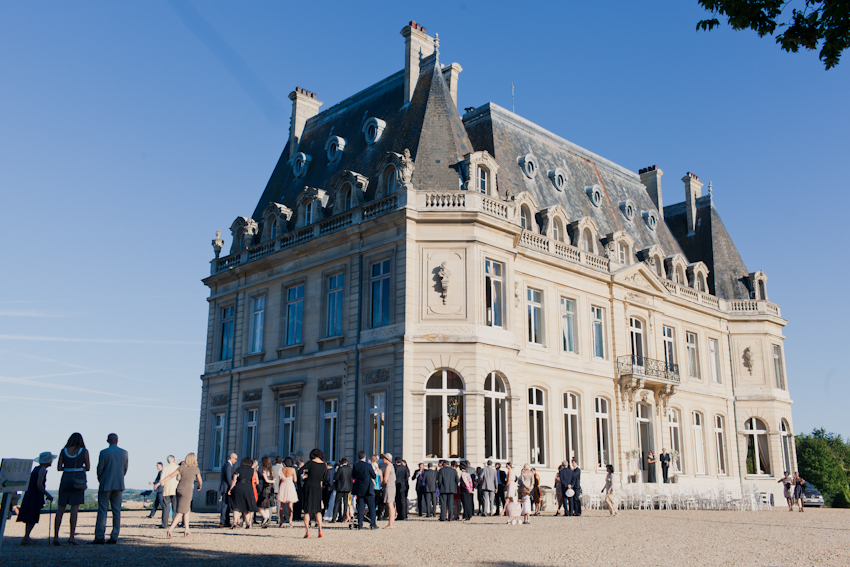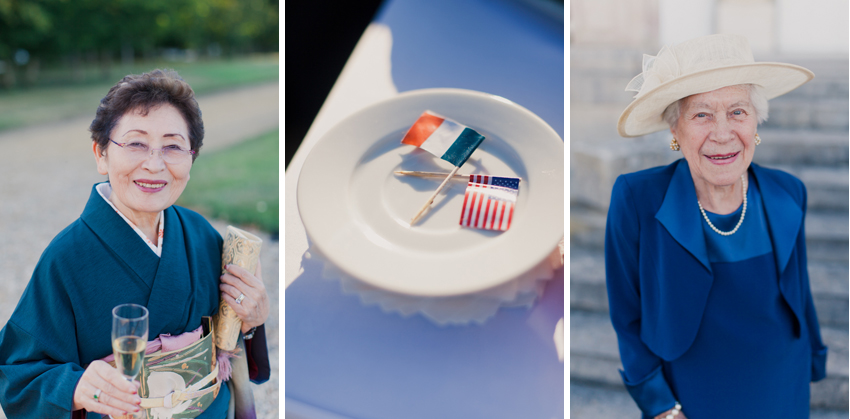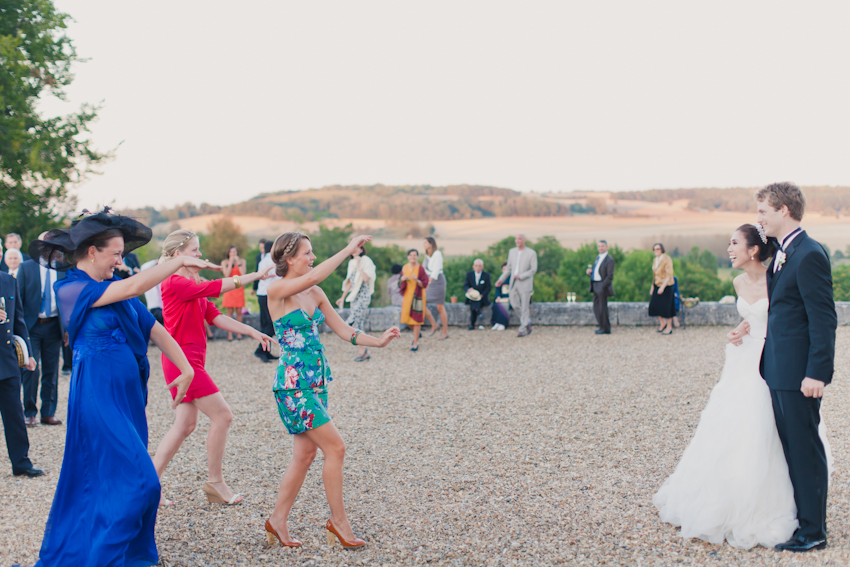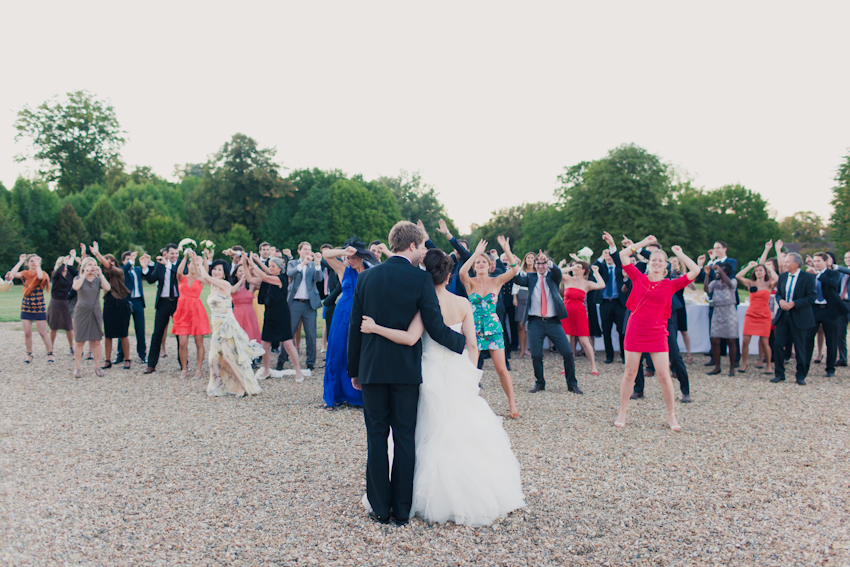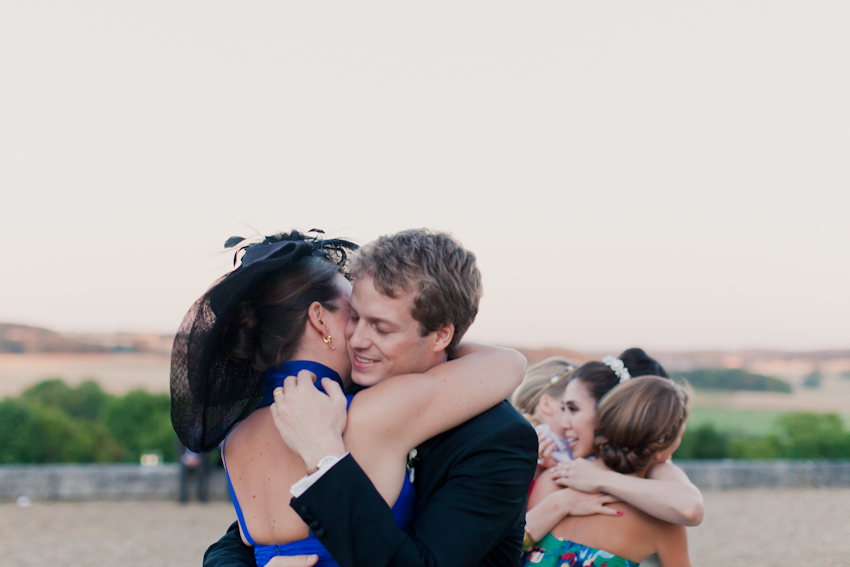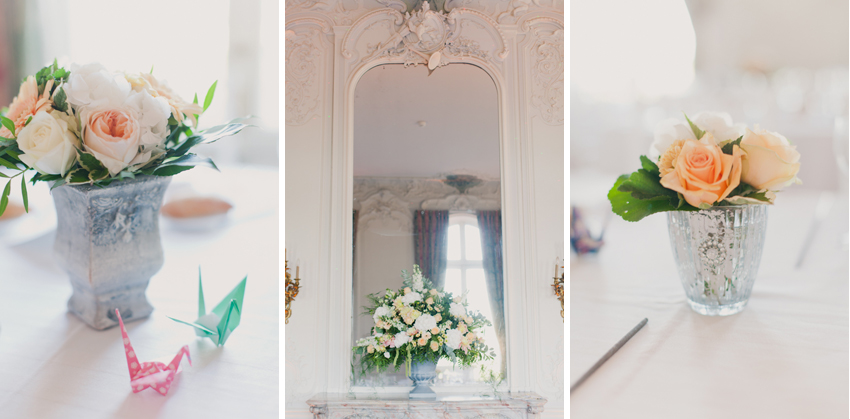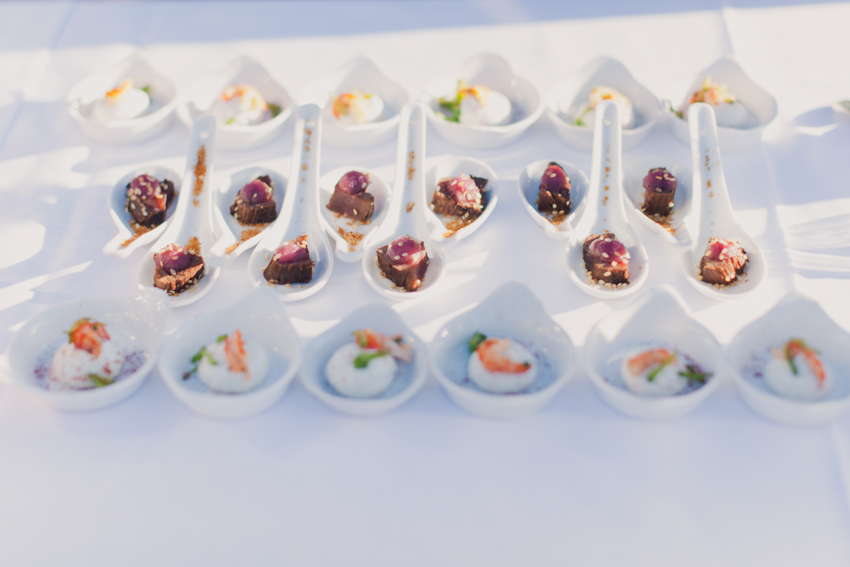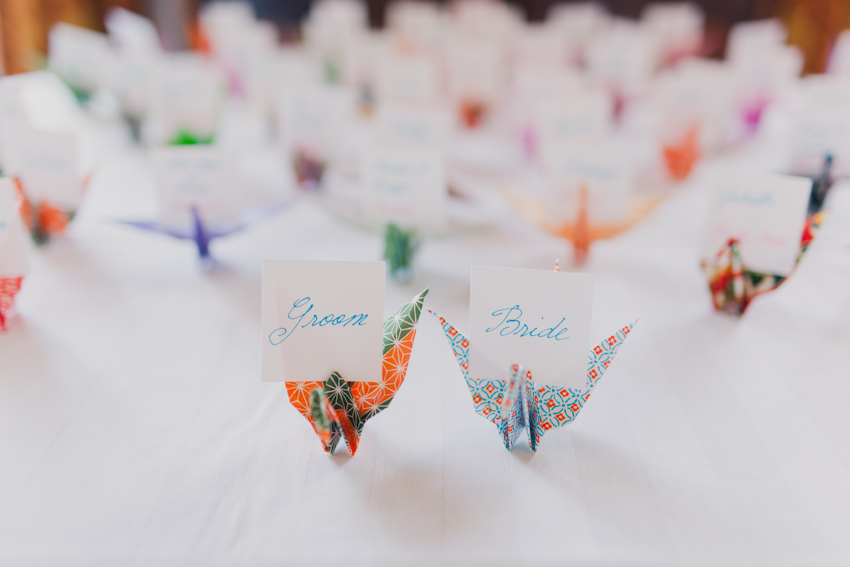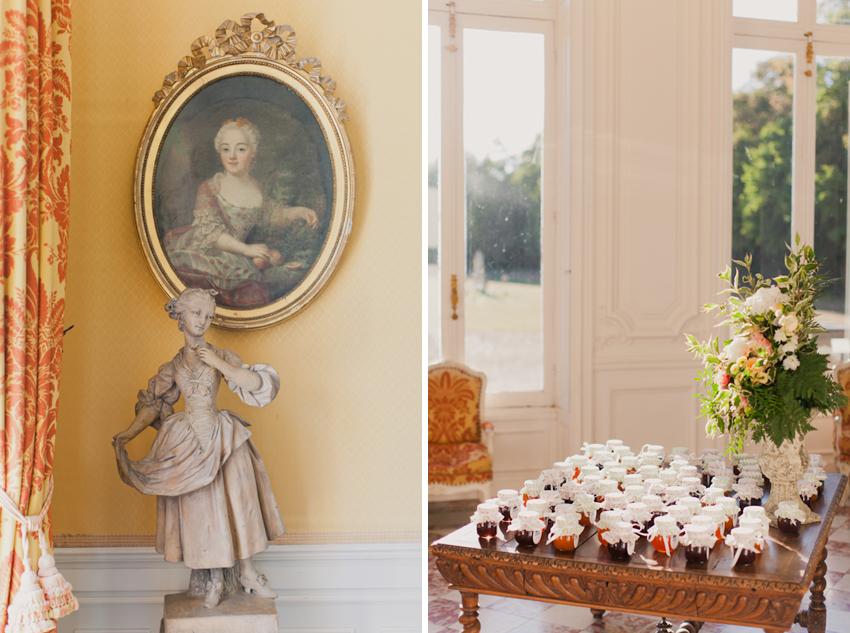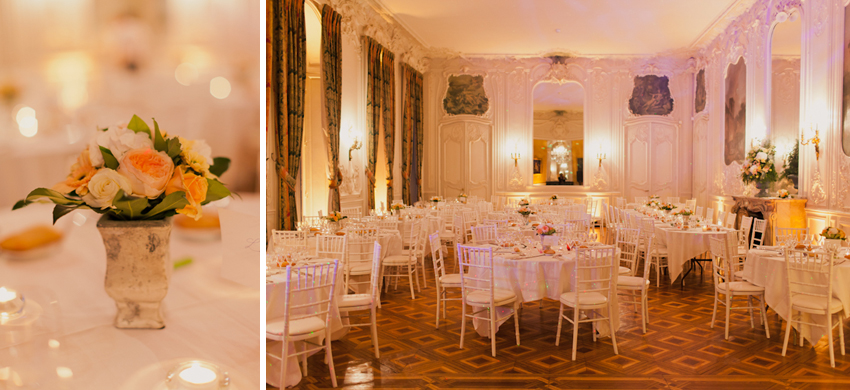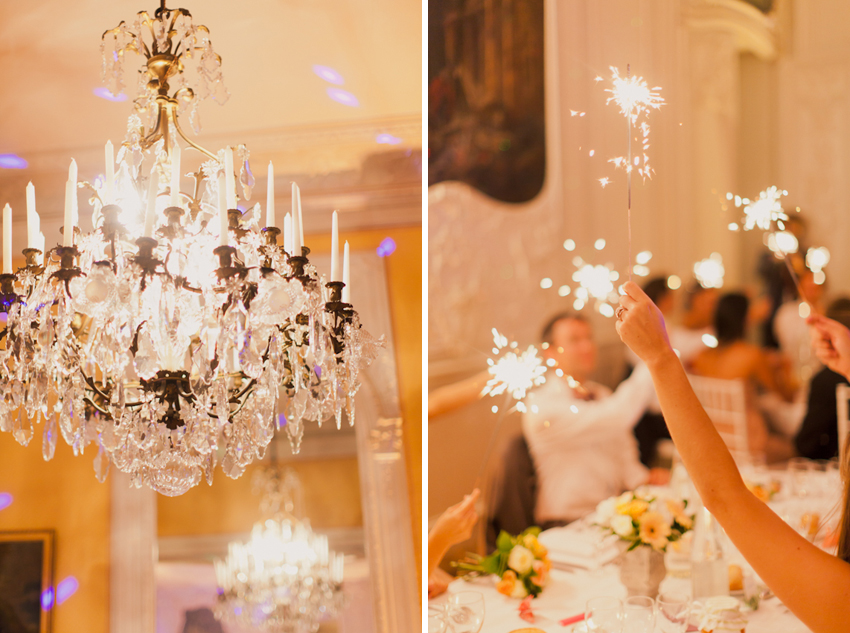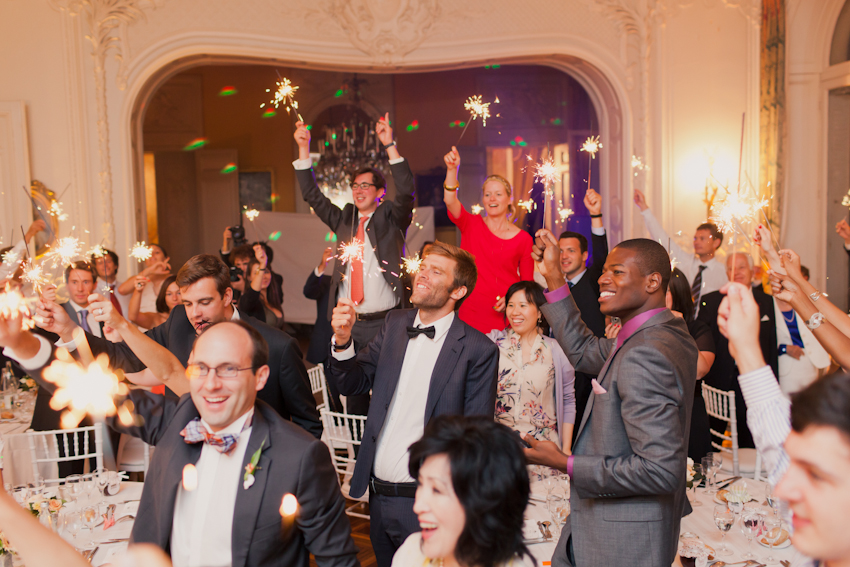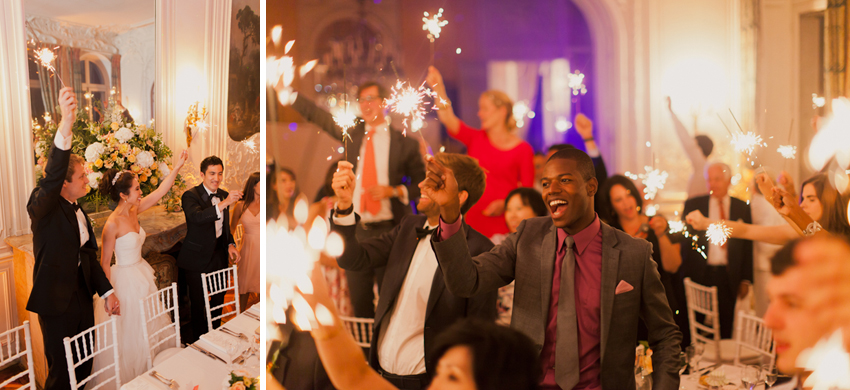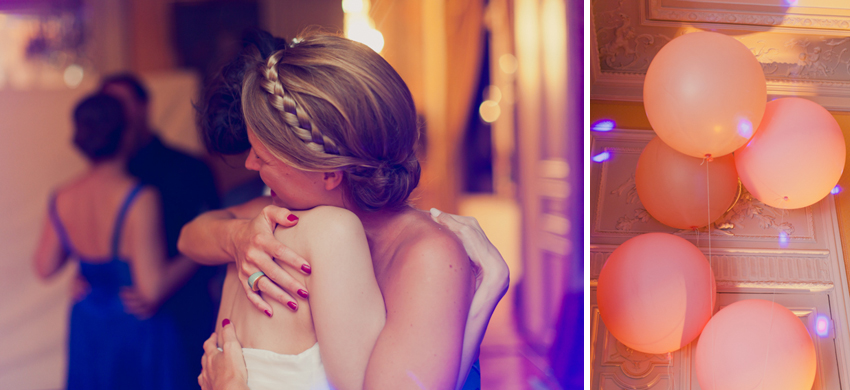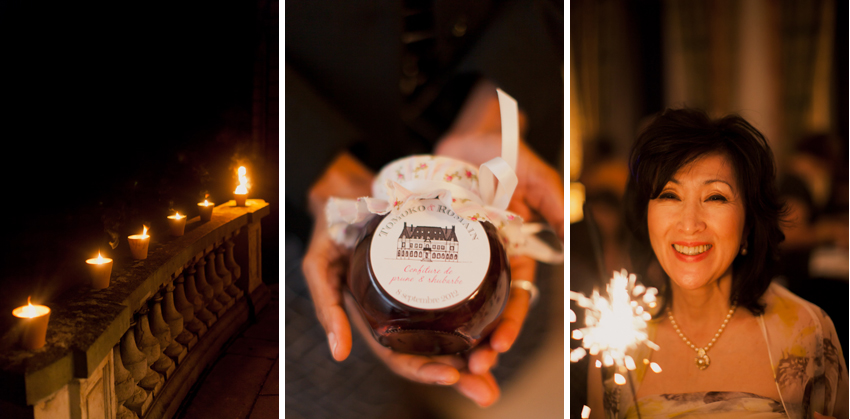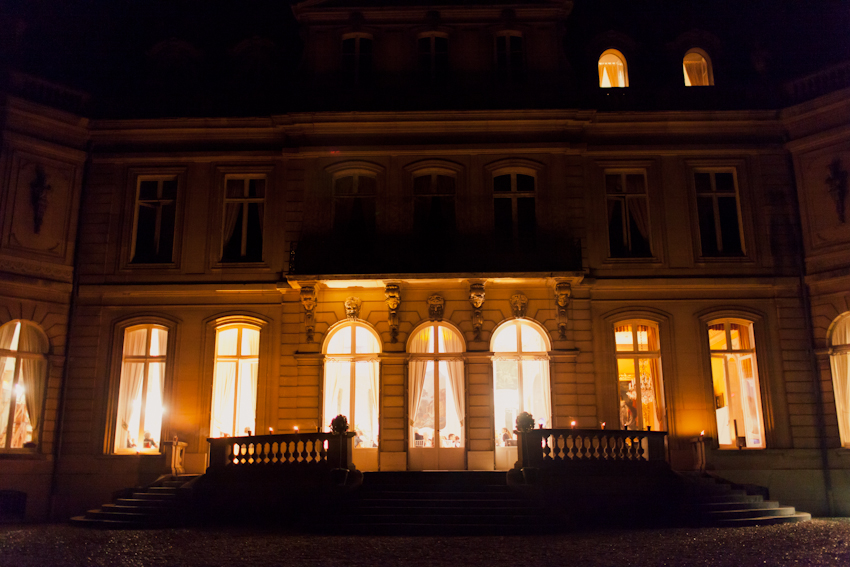 I love small, intimate weddings. There's something so simple and touching about them that I love to capture. And if you add two laid-back fun-loving Aussies + Paris as a backdrop + a beautiful sunny day… it's a real treat to photograph.
Robyn & Hugh had been planning a big wedding in Australia for months, only to realize it wasn't them. Being the spontaneous couple that they are, they thought "Why not have an intimate ceremony in Paris?" Within a few weeks, they made it happen. Just them, their cute baby boy and a few loved ones, all gathered in Paris for a simple, moving wedding celebration.
Thank you Robyn & Hugh for being so fun, joyful and easy-going. And thank you Paris for giving us a beautiful sunset.
Ceremony Location: Hotel d'Aubusson
Wedding Planning: Alliance Par Fête
As seen on :
What a magical wedding at the Foundry… It's always a pleasure to get to meet and photograph such wonderful couples. Congrats to Nora+Jacob. And thanks to the lovely ladies of Firefly Events and the wonderful creative team who made their celebration even more beautiful. Special thanks to Caroline for all her help that day.
Featured on:
Second shooter: Caroline Frost
Wedding Planning & Design: Firefly Events
Venue: The Foundry
Pre-Wedding Location: Soho Grand Hotel
Florist: Fox Fodder Farms
Caterer: Radish Catering
Baker: 9 Cakes
Officiant: Hope from A More Perfect Union
Music: Kenan from Les Loups
Hair: Sally from Styles on B
Make-Up: Nicole Sievers
I'm more of a visual person and usually prefer to show photographs, but today I'm sharing a few words.
First, a little note about the lack of recent updates. In the past couple of months, I got caught up with planning, shooting, editing and traveling for more weddings than I ever thought I could handle. As a result, I put blogging and everything else on the back burner for a bit… But I promise I'm going to get back to it very soon. I have a lot of new work to share with you, both weddings and personal. So please stayed tuned.
Besides the craziness of the wedding season, this past week has been very special for me as a New Yorker, a photographer, a citizen, and simply a human being. On this Election Day and in the wake of Superstorm Sandy, I would like to share this story with you.
Last Friday, only 3 days after hurricane Sandy hit the East Coast, I photographed the intimate wedding of L+P in Manhattan. L+P are a same-sex couple from Dubai. Bear in mind that in the United Arab Emirates, same-sex relations are considered a crime, with punishments ranging from jail time, fines, deportation, and the death penalty. So you can imagine that for them, being able to celebrate and officialize their 16-year union, well, it means a lot. L+P managed to fly in to NYC the day before their wedding. But because of the storm, everything they had been planning for months was cancelled: where to stay, where to pick up their mariage license, where to hold their ceremony, where to host their reception… On the morning of their big day, they were still scrambling to make new arrangements. But they made it happen! Although all NYC Parks were closed, they stumbled upon the "Wedding Garden" situated right next to the "Avenue of the Strongest". They decided it was an auspicious place to get married, and rightly so! After a moving ceremony, we headed back to midtown for the reception. During their wedding dinner, they learned that the NYC Marathon, which they had trained for and were supposed to run on Sunday, was cancelled. In spite of everything, they kept such a positive and graceful attitude, and never lost sight of what really mattered: being surrounded by their loved ones to celebrate an important union. As they told me in the cab driving back to midtown "We NEVER thought that would be possible in our lifetime". All I can say is, Congratulations to my two awesome brides! And thank you NY State and President Obama for supporting marriage for LGBT couples and equal civil rights for every citizen.
Of course, making last-minute wedding plans and not being able to run a marathon might seem like small problems when you look at the big picture. In the past week, so many people in NY/NJ have been suffering from the consequences of Sandy. And as the temperatures are getting colder and a new storm is approaching, the situation is truly dramatic. Yesterday I witnessed some of the damage on Staten Island while helping out with the cleanup efforts. It may not look as photogenic and sensational as Manhattan in total blackout, but it's very problematic, and very close to home.
On that note, I want to give a shout out to Occupy Sandy Relief NYC. It's a grassroots organization that's doing an amazing job. Please consider volunteering with them, even just a few hours – every bit helps, and you'll enjoy doing it. You can help out in one of two Brooklyn hubs, or you can go out on the field. And since we're talking weddings here, check out their Sandy's Wedding Registry: chip in for Brooklyn or New Jersey.
I didn't take any "real" photos this past week, mostly because all my equipement was stranded in blackout Manhattan! A couple days before the storm, I had the genius idea of dropping off my gear to get it checked and cleaned – but after Sandy, the store (and half of the city) shut down for an entire week. A huge THANKS to my good friend Isabelle who lend me all her gear so that I could shoot L+P wedding. I'm not able to share images from this wedding, but here are a few iPhone shots from this past week (more on my instagram feed).
I promise that the next blog posts will have more photos and less poor writing.
Peace,
Fiona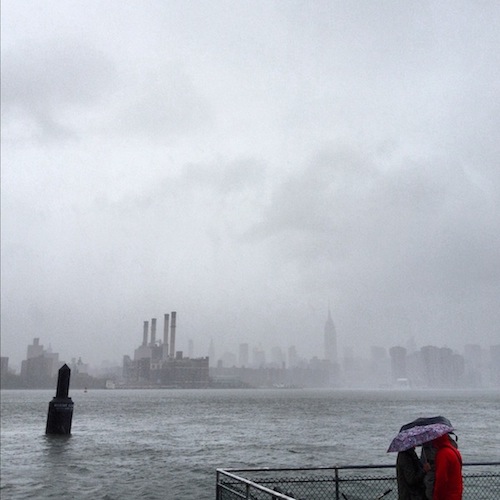 On Tuesday morning, a view from Brooklyn.
___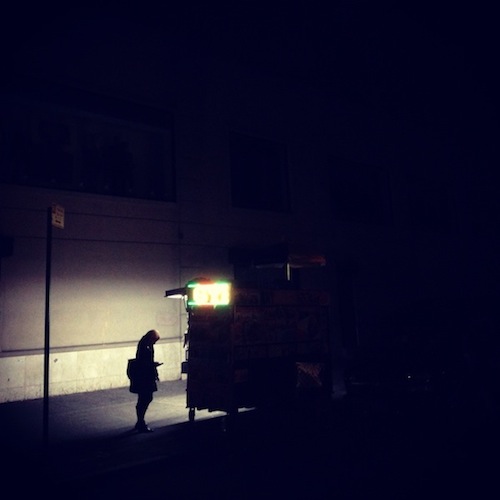 Thursday nigtht, total black-out in downtown Manhattan.
___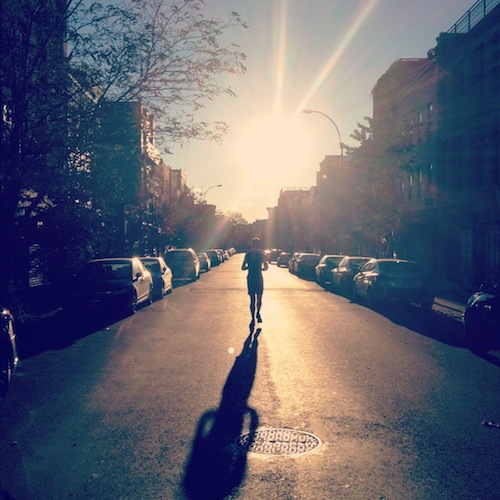 On Saturday, the only one at the "starting line" to cheer on my buddy Julien for his first (cancelled) marathon.
___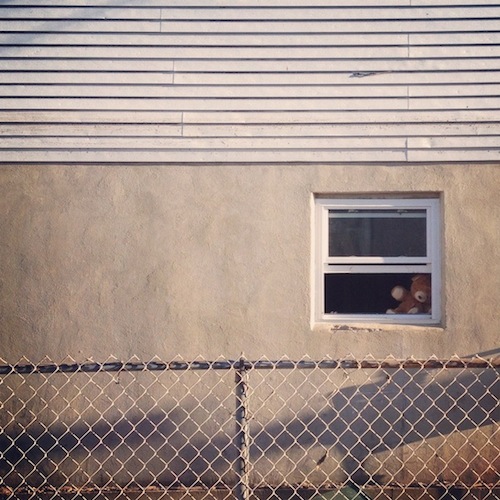 On Monday, walking through a badly damaged neighboorhood on Staten Island.
___